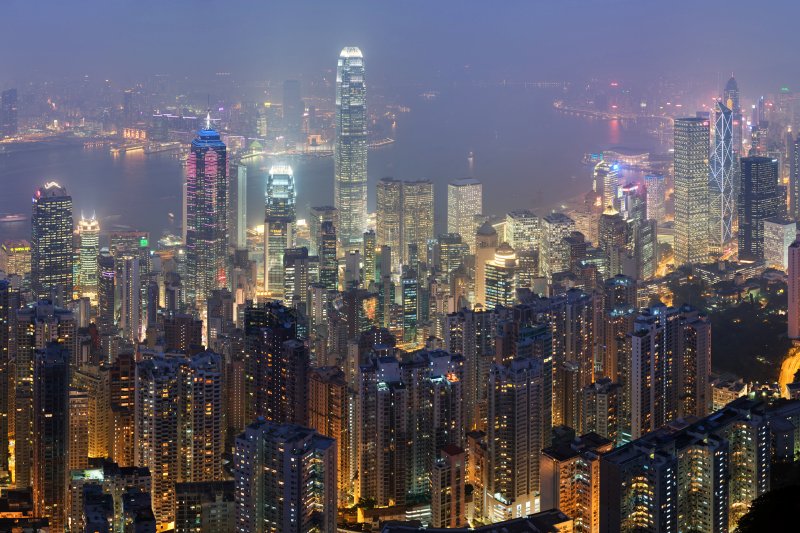 Hong Kong skyline

http://commons.wikimedia.org/wiki/File:Hong_Kong_Skyline_Restitch_-_Dec_2007.jpg


David Iliff


Hong Kong
is a densely populated city in southern China. It is one of the two Special Administrative Regions of the People's Republic of China, alongside
Macau
.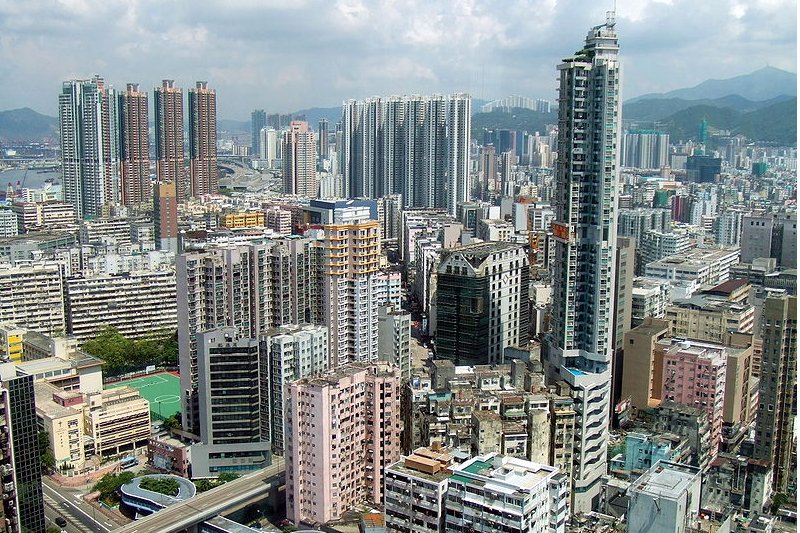 Tai Kok Tsui, Hong Kong

http://commons.wikimedia.org/wiki/File:HK_Tai_Kok_Tsui_2007.jpg


jburgin


Places of Interest on Hong Kong Island
Geography of Hong Kong
Hong Kong is located on the eastern side of the Pearl River Delta, across from Macau. Covering 1,104 sq km (426 sq mi), it comprises Hong Kong Island, Kowloon Peninsula, the New Territories and some 200 offshore islands.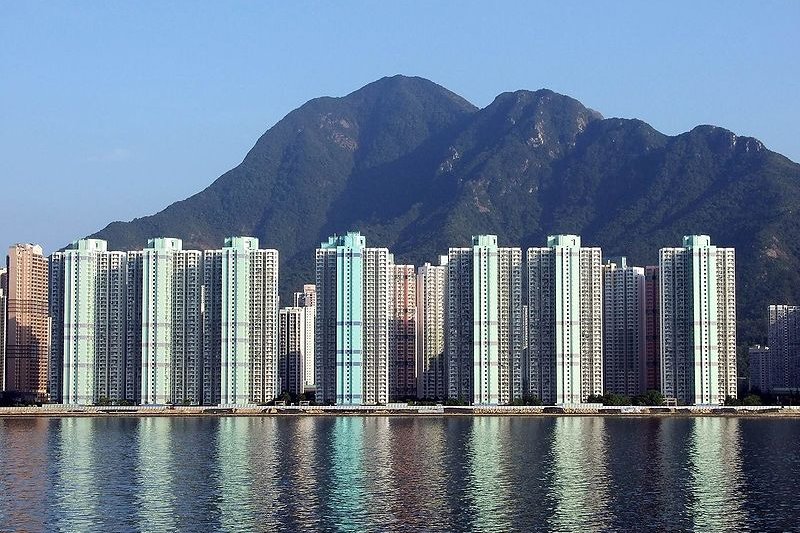 Kam Fung Court apartments, with Ma on Shan mountain in the background, Hong Kong

http://commons.wikimedia.org/wiki/File:HK_KamFungCourt.JPG


Chong Fat


Hong Kong is mountainous. Less than 25% of the landmass has been used for development while some 40% of the remaining land is today protected country parks and nature reserves. The Hong Kong coastline is jagged with numerous coves and peninsulas. This irregular coastline creates beaches and bays between headlands.
Hong Kong is a densely populated territory. The most developed parts are those facing the Hong Kong Harbour. This part of Hong Kong has undergone successive land reclamations, pushing the coastline outwards each time.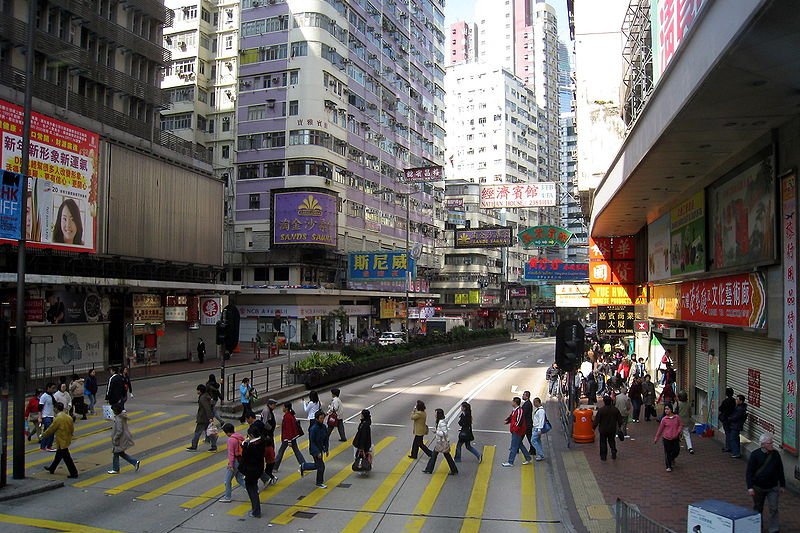 Jordan Road, Hong Kong

http://commons.wikimedia.org/wiki/File:HK_Jordan_Road_2009.jpg


WiNG


Climate of Hong Kong
Being just south of the Tropic of Cancer, Hong Kong experiences a humid subtropical climate. Summers here are hot and humid while winters are mild and sunny. July is the hottest month, when average high temperature rises to 31.4°C (88.5°F). Coldest month is January, when the average low temperature drops to 14.5°C (58.1°F).
The summer months are also the wettest. June receives the most rain, at 456.1 mm (17.95 in). On the other hand, January is the driest month, receiving just 24.7 mm (0.97 in) of rain.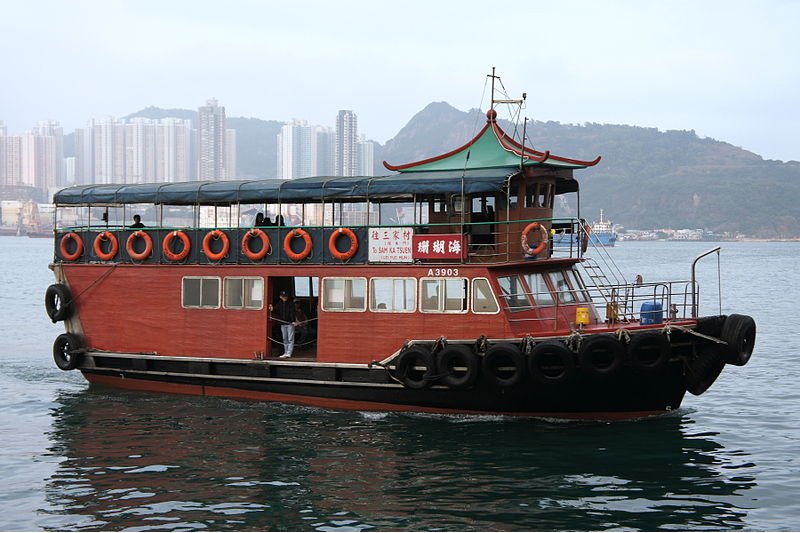 Coral Sea Ferry, Hong Kong

http://commons.wikimedia.org/wiki/File:Coral_Sea_Ferry_18A,_Hong_Kong.jpg


Mk2010


Hong Kong Entry Requirements
Visitors from the following countries enjoy visa-free entry to Hong Kong for specific durations:
1) Up to 180 days:
citizens of the United Kingdom (full British citizens). Holders of Macau permanent identity cards can enter Hong Kong visa-free for up to 180 days. Holders of Macau Visa Permits without permanent resident status can visit Hong Kong visa-free for up to 30 days.
2) Up to 90 days:
British Overseas Territories Citizens, British Overseas Citizens, British Subjects and British Protected Persons, citizens of all European Union member states, Andorra, Antigua and Barbuda, Argentina, Australia, Bahamas, Barbados, Belize, Botswana, Brazil, Brunei, Canada, Chile, Colombia, Dominica, Ecuador, Egypt, Fiji, Gambia, Grenada, Guyana, Iceland, Israel, Jamaica, Japan, Kenya, Kiribati, Liechtenstein, Malawi, Malaysia, Maldives, Mauritius, Mexico, Monaco, Namibia, Nauru, New Zealand, Norway, Papua New Guinea, San Marino, Seychelles, Singapore, South Korea, Saint Kitts and Nevis, Saint Lucia, Saint Vincent and the Grenadines, Swaziland, Switzerland, Tanzania, Tonga, Trinidad and Tobago, Turkey, Tuvalu, Uruguay, United States, Vanuatu, Venezuela, Zambia and Zimbabwe.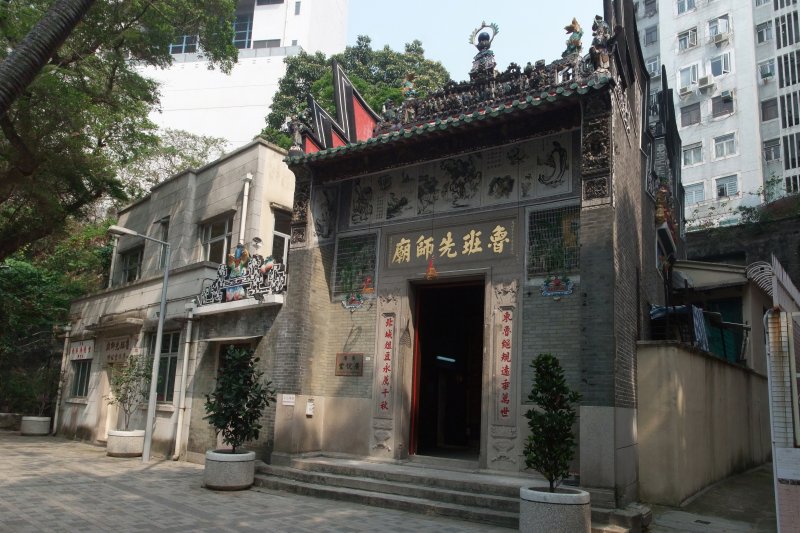 Lo Pan Temple, Hong Kong

http://commons.wikimedia.org/wiki/File:Lo_Pan_Temple_1.jpg


Minghong


3) Up to 30 days:
Citizens of Bahrain, Bolivia, Cape Verde, Costa Rica, Dominican Republic, El Salvador, Guatemala, Honduras, Indonesia, Jordan, Kuwait, Morocco, Oman, Paraguay, Peru, Qatar, Samoa, Saudi Arabia, South Africa, Thailand, Tunisia, Uganda, United Arab Emirates and Yemen. Taiwan residents are given visa-free entry to Hong Kong for 30 days if they have a Taibaozheng. Otherwise, a pre-arrival visa is required, usually via the airline.
4) Upt o 14 days:
Citizens of Albania (biometric passports only), Algeria, Benin, Bhutan, Bosnia and Herzegovina, Burkina Faso, Central African Republic, Chad, Comoros, Croatia, Djibouti, Equatorial Guinea, Gabon, Guinea, Guinea-Bissau, Haiti, Holy See, India, Lesotho, Macedonia, Madagascar, Mali, Marshall Islands, Mauritania, Micronesia, Mongolia, Mozambique, Niger, Palau, Philippines, Russia, Rwanda, Sao Tome and Principe, Serbia (biometric passports only, but not those issued by the Co-ordination Directorate in Belgrade), Suriname and Ukraine.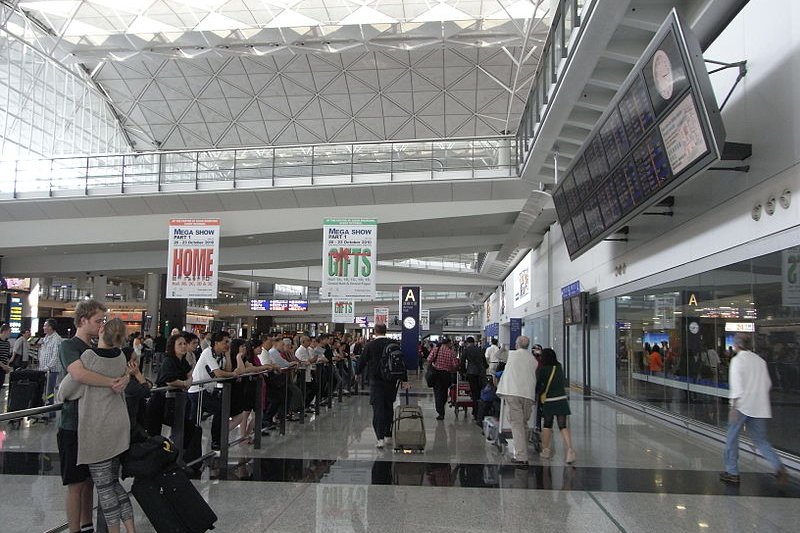 Hong Kong International Airport Arrival Hall Terminal 1

http://commons.wikimedia.org/wiki/File:HK_Airport_Terminal_1_%E5%88%B0%E5%A2%83%E5%A4%A7%E5%A0%82_arrival_hall_visitors.jpg


Timatrrio


Arriving in Hong Kong
From Hong Kong Airport
The
Hong Kong International Airport
(HKG) at Chek Lap Kok is the main port of entry for visitors by air. If you wish to leave your luggage at the airport, there is a left luggage counter that is open from 6:00 am to 1:00 am daily. The fee is between HK$55 to HK$80 per day depending on duration.
You have a number of transport options to reach downtown Hong Kong. The fastest and most comfortable is to take the
Airport Express
train. The fare is HK$60-HK$100 one way, depending on the station, and HK$110-HK$180 round trip. There's a train every 12 minutes. The journey takes 24 minutes. All stations have staff to help passengers get heavy luggage on and off the train; there is no need to tip them.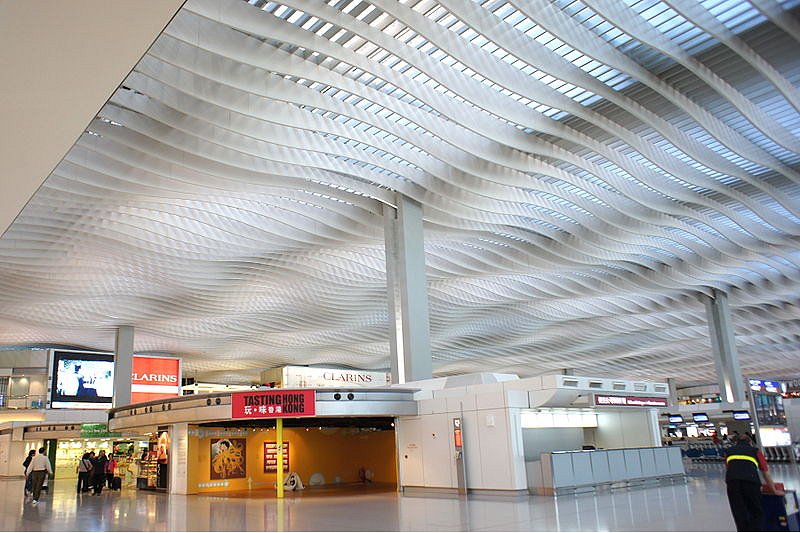 Hong Kong International Airport Terminal 2

http://commons.wikimedia.org/wiki/File:SkyPlaza_at_the_Hong_Kong_International_Airport_Terminal_2_ceiling.JPG


Mk2010


Two bus companies operate
airport buses
connecting Hong Kong Airport and downtown. They are
Citybus
and
Long Win
. There are two types, the A Bus and E Bus. A buses are used mostly by passengers and tourists while E buses mostly by airport employees.
There are also public buses from the airport. Bus S1 goes to the Tung Chung MTR Station for HK$3.50. From there, you can take the MTR train to Hong Kong for HK$18.80 or to Kowloon for HK$11.40.
A taxi ride from airport to downtown Hong Kong will cost you around HK$350. The red taxis are for destinations in Hong Kong Island and Kowloon, the green taxis are for New Territories while blue taxis for Lantau Island. All taxis must charge according to meter. The fare is HK$20 for the first 2 km and then HK$1.50 for every subsequent 200 m.
Making Calls in Hong Kong
If you need to call home from Hong Kong, the Call Prefix is 00x in which the "x" represent the service provider's carrier code. They include the following:
7 - Wharf
8 - Hutchinson Telecom
9 - New World
60 - PCCW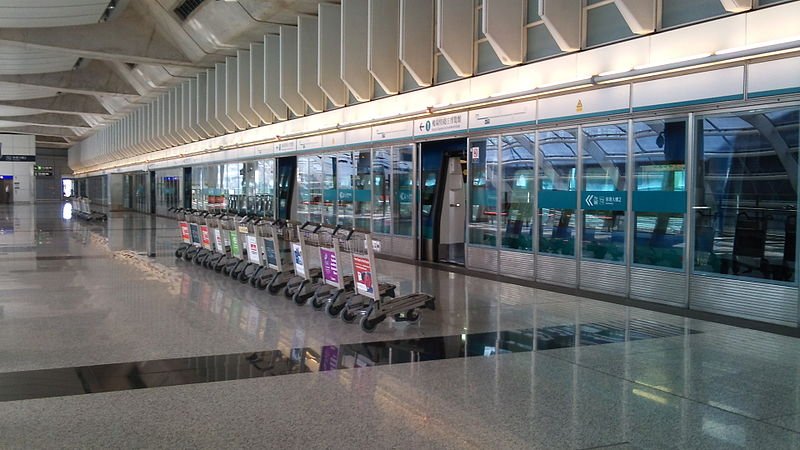 Hong Kong Airport MTR Station platform

http://commons.wikimedia.org/wiki/File:Airport_Station_Platform_1.jpeg


Runey Saradragon Klein


From Shenzhen Airport
It is possible - and considerably cheaper - to fly to Shenzhen International Airport (SZX), if you don't mind it being slightly more time consuming. Having said that, the connection to Hong Kong is good. From the airport, take the Shenzhen Metro Line 1 to the Luohu Terminal. The journey takes 65 minutes and costs RMB8.55 or HK$8.00. Pass through the international border gate - have your visa ready for this - into Hong Kong. Take the East Rail suburban train to Hung Hom. The journey is 43 minutes and costs HK$31.80. So, the entire journey from Shenzhen Airport to Hong Kong takes about 2 hours and costs HK$39.80.
From Macau Airport
It is also possible to fly to Macau International Airport (MFM). You can transfer directly from the airport to the Macau Ferry Terminal, without going through Macau immigration, for the ferry to Hong Kong Island.
Departing from Hong Kong
By Flight
Hong Kong Airport has two terminals, T1 and T2, although to be precise, T2 is used only for check in, as all flights ultimately depart from T1. Make sure you know which terminal to go for your departing flight.
If you are taking the MTR, you can check-in your luggage and get your boarding pass at Hong Kong and Kowloon MTR stations. There are airline staff and ticketing booth at these stations. This is for passengers of the Airport Express. If you are flying Cathay Pacific, you can also drop off your luggage up to one day before your flight, get your boarding pass, and have one last shopping spree before taking the Airport Express back to the airport.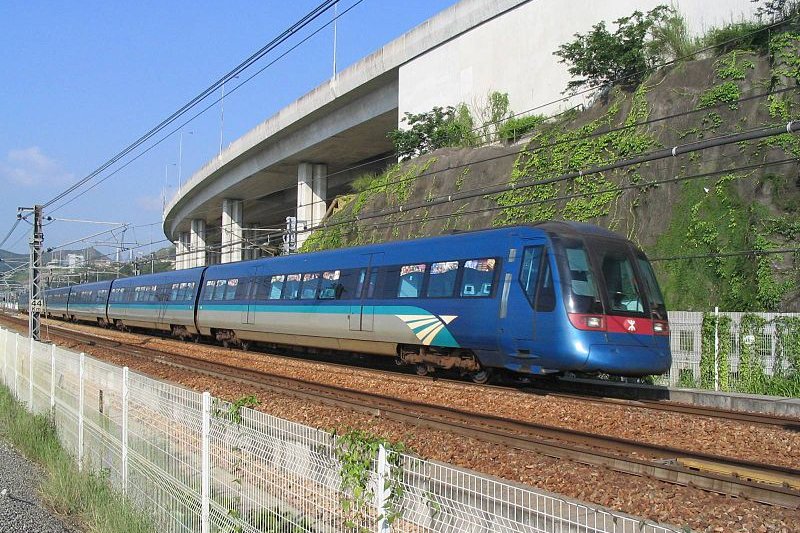 The Airport Express Train

http://commons.wikimedia.org/wiki/File:Airport_Express_Train.jpg


Baycrest


Places in Hong Kong
Hong Kong Island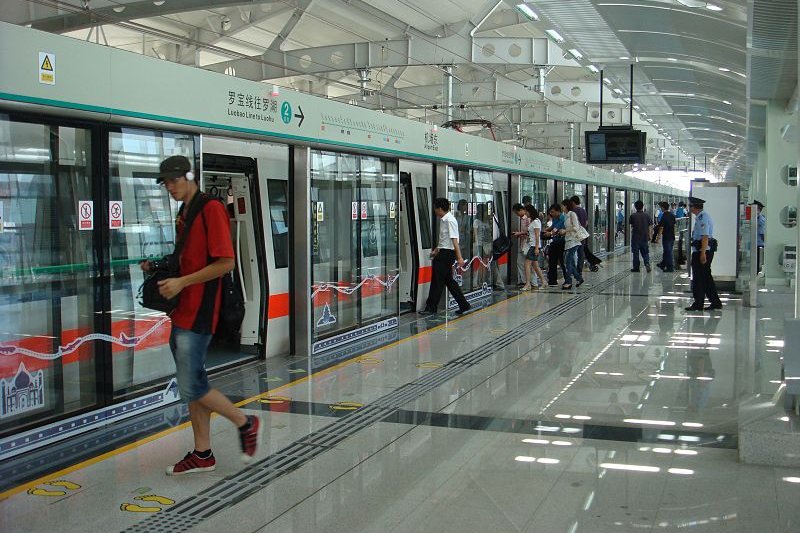 Airport East Station of Luobao Line, Shenzhen Metro

http://commons.wikimedia.org/wiki/File:Airport_East_Station_Shenzhen.jpg


DeBit


Outside Hong Kong Island
Buy Your Long-Distance Bus Tickets Here!
If you are planning to travel Malaysia and Singapore by bus, you can now purchase your long-distance bus tickets directly from
Bus Online Ticket
, where you get to check the schedule as well as price of tickets from various bus companies.
About me