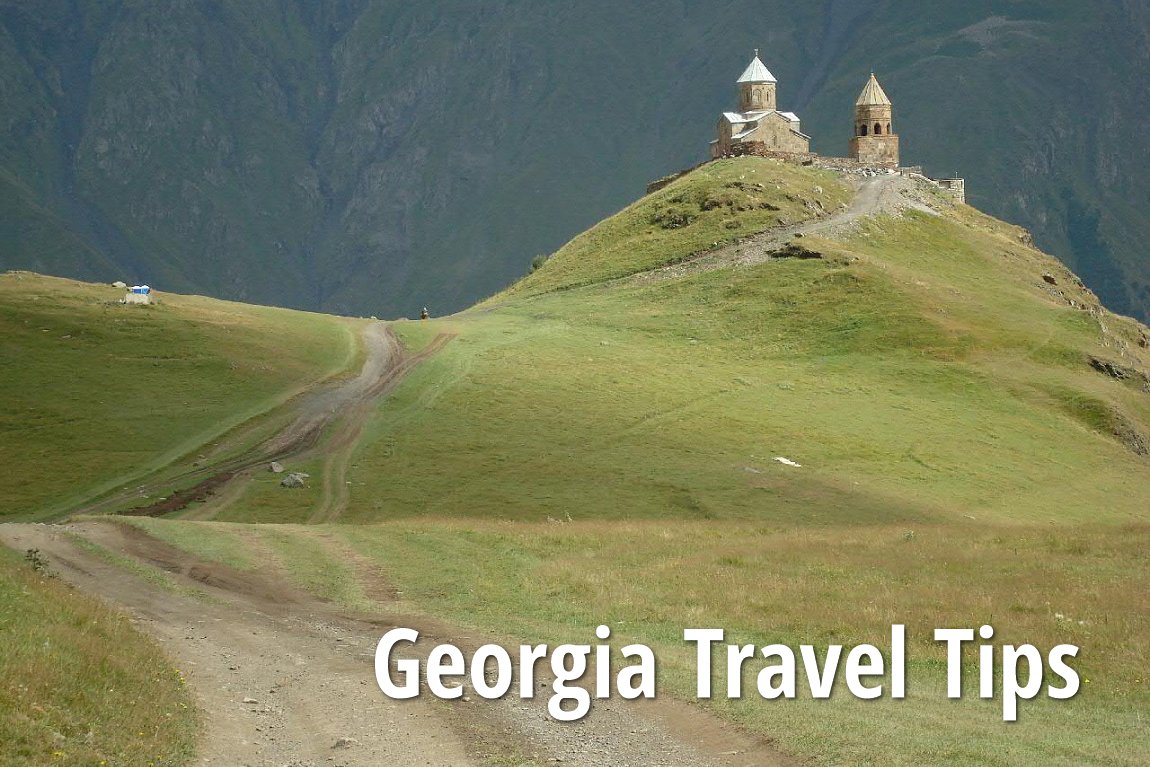 Gergeti Trinity Church, below Mount Kazbegi, in Georgia

http://commons.wikimedia.org/wiki/File:Eglise_Gergeti_de_la_Trinite_a_Kazbegi_%282%29.jpg


Claire à Taiwan


Georgia
(Georgian: საქართველო, pronounced Sakartvelo) is a country on the eastern shore of the Black Sea, in the Caucasus region of Eurasia. (If you are looking for information of the state of Georgia, please visit by Georgia in Exploring America.) Covering 69,700 sq km (26,911 sq mi), the moderate-size country is bordered by Russia to the north, Azerbaijan to the southeast, Armenia to the south, Turkey to the southwest, and the Black Sea to the west.
Georgia has a population of 4.7 million. Its capital and largest city is Tbilisi. The country is a semi-presidential republic. In 2010, it has a nominal GDP of $22 billion, a per capita nominal GDP of $2,559 and a per capital purchasing power parity GDP of $5,075.
Travel Tips of Major Cities in Georgia
Categories of sights in Georgia
Places of Interest in Georgia
Bakuriani ski slopes
Davit Gareja
Kakheti wineries
Mount Kazbeg
Pasanauri ski slopes
Uplistsikhe
Vardzia
About Georgia
Evidence of human habitation in Georgia goes back to Paleolithic times. Its documented history is traced to the classic period of antiquity, when the states of Diaokhi was established in the 13th century BC. The early Georgian kingdoms of Iberia and Colchis embraced Christianity in AD 319 or AD 337, being one of the oldest Christian nations after Armenia. Colchis was the location of the Golden Fleece sought by Jason, as mentioned in Greek Mythology.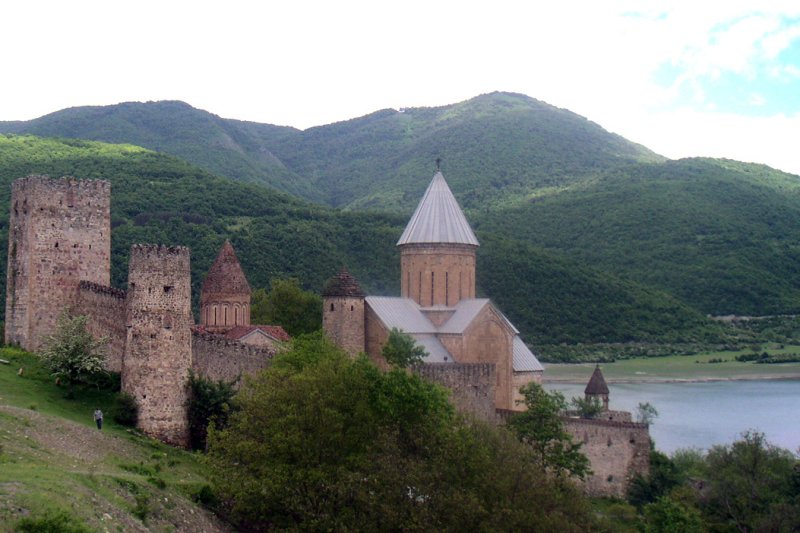 Ananuri Fortress, Georgia

http://commons.wikimedia.org/wiki/File:Ananuridc.jpg


Smerus

Georgian kingdoms became client states of the Roman Empire from 66 BC. When King Mirian III made Christianity the state religion in AD 337, he effectively aligned Georgia with neighboring states in the Eastern Roman Empire. Over the centuries, the kingdom decline to form small feudal states. Southeastern Georgia was conquered by the Arabs in the 7th century, only to be reunited by David IV into the Georgian Kingdom in the 11th century.

Georgia fell under Mongol attacks led by Mingburnu in 1236. By the 16th century, when the Mongol withdrew, a weakened Georgia was divided between the Persian Empire and the Ottoman Empire. They were brought together again under King Heraclius II in 1762. The independence was shortlived, for the state was attacked by Turks and Persians in 1785 and 1795, and was annexed into Russia on 8 January, 1801.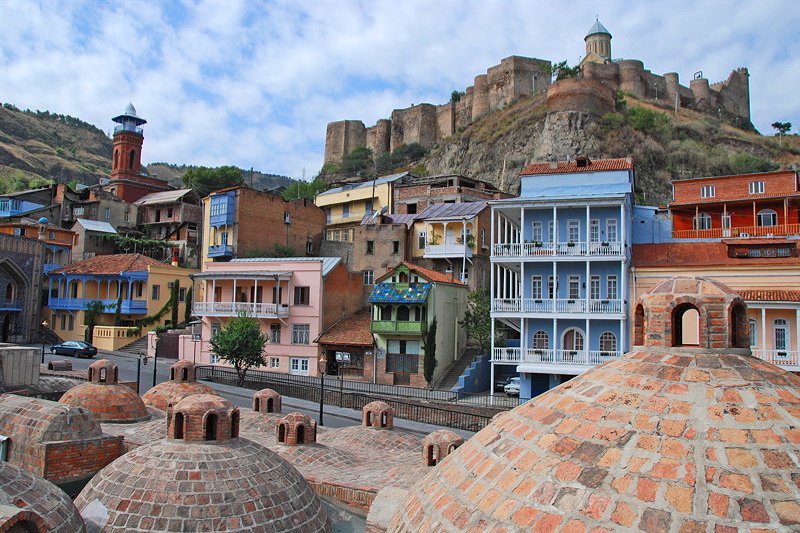 View of Tbilisi with Narikala Fortress in the background

http://commons.wikimedia.org/wiki/File:Tbilisi_1464.jpg


ilan molcho




Georgia declared independence from Russia on 26 May, 1918, in the wake of the Russian Civil War. Again the independence was not long lasting. In February 1921 Georgia was attacked by the Red Army, and this led to the establishment of the Georgian Soviet Socialist Republic in 1936.

On 9 April, 1991, Georgia declared independence just shortly before the Soviet Union was dissolved. The country plunged into civil war which last until 1995. Inter-ethnic violence continued to simmer, occasionally boiling over. Political turbulence continued into the new millennium, with the Rose Revolution of 2003 deposing of Eduard Shevardnadze, who was reelected in 2000. As recently as 2008 the country was embroiled in a military conflict with Russia. Today the political climate of Georgia remains volatile.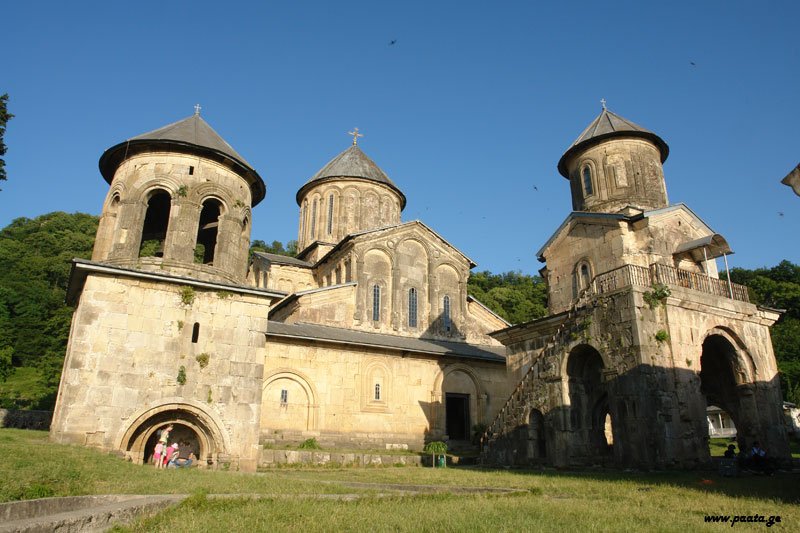 Gelati Monastery, Georgia

http://commons.wikimedia.org/wiki/File:Gelati_monastery_%283%29.jpg


Paata Vardanashvili


Planning your visit to Georgia
Citizens of Andorra, Australia, Bahrain, Canada, Iceland, Iran, Israel, Japan, Liechtenstein, Kuwait, Norway, Qatar, San Marino, Singapore, South Korea, Switzerland, Turkey, the United Arab Emirates, the United States, and CIS countries (except Russia) can visit Georgia visa-free for up to 360 days.

By Plane
The Tbilisi International Airport (TBS) is the main gateway into Georgia. The national flag carrier is Georgian Airways. Other airlines flying there include Lufthansa and Turkish Airlines.

By Bus

There are regular bus services between Tbilisi and Istanbul, Turkey. There are also bus services with Baku in Azerbaijan.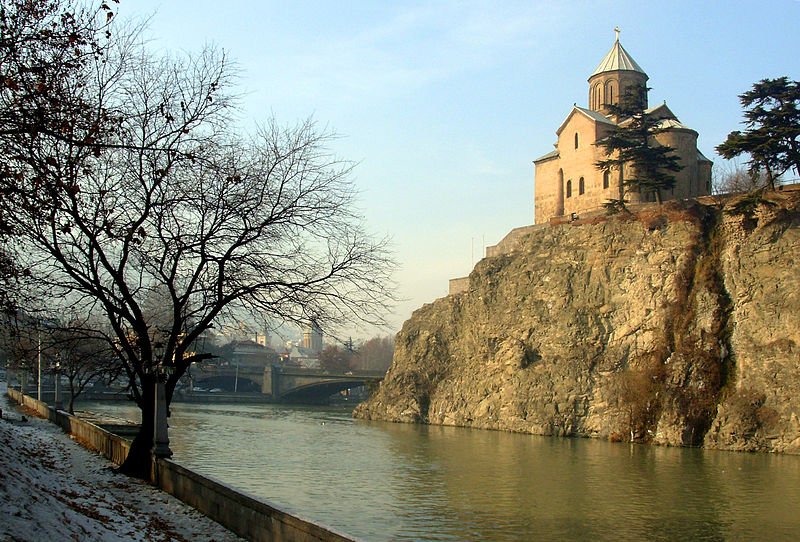 Metekhi Church, Tbilisi, Georgia

http://commons.wikimedia.org/wiki/File:Metekhi_Church.jpg


Abu Zarr


Going somewhere? Look for your hotel room over here!
You can look for and book your hotel room direct from this website. Simply key in your travel date, and you will be shown a list of hotels. Filter the results based on your requirement, everything from five star hotels to homestays and more.



Enjoy a vacation at The Haven Resort Hotel Ipoh, an award-winning all suite resort nestled in the midst of the limestone hills of Ipoh, now with an exclusive 10% discount for readers of this website!


Buy Your Long-Distance Bus Tickets Here!
If you are planning to travel Malaysia and Singapore by bus, you can now purchase your long-distance bus tickets directly from Bus Online Ticket, where you get to check the schedule as well as price of tickets from various bus companies.
About me
Hello and welcome! My name is
Timothy Tye
or simply Tim. This is my personal encyclopedia. I created it to compile all the information about places. It represents my body of travel knowledge collected since 2003, and still being updated almost daily.
As a Christian, I write on travel so that
God's Good News
can reach every corner of the world and connect with those needing it. If you wish to ask me anything, feel free to
contact me here
. Thank you for visiting, and have a great day!
Copyright © 2003-2017
Timothy Tye
. All Rights Reserved.