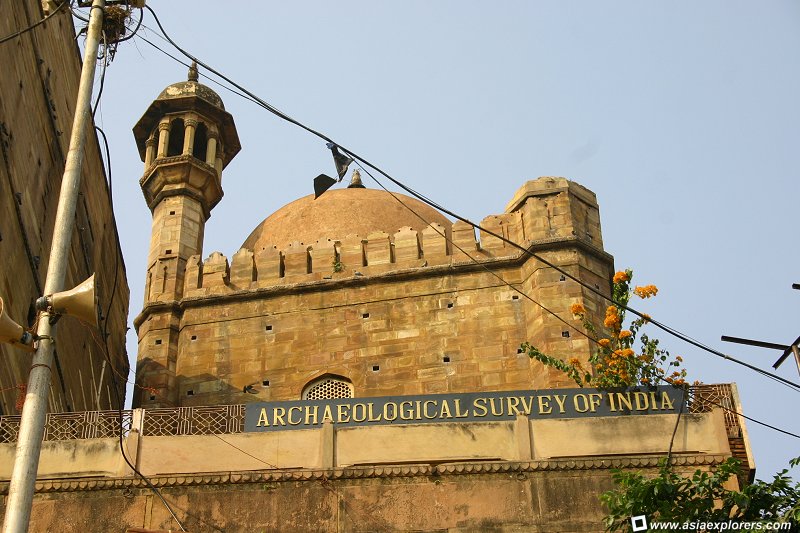 Gyanvapi Mosque, Varanasi.
(16 November, 2004)
The
Gyanvapi Mosque
is a mosque in
Varanasi, India
. It is an oddity for the city, which is one of the holiest Hindu cities. When the Mughal Emperor Aurangzeb came into power (by ruthlessly liquidating his siblings), he went about destroying all the Hindu temples in Varanasi, even changing the name of the city to Mohammadabad. Gyanvapi Mosque was built by him on the site of the holiest Hindu temple in Varanasi, the original Vishwanath Temple.
After a Hindu warrior group called the Marathas managed to discharge the Muslim Mughals out of Varanasi were they able to construct a new Vishwanath Temple. The Gyanvapi Mosque is located north of
Dashaswamedh Ghat
, near
Lalita Ghat
along
the Ganges
in Varanasi. I believe the Archaeological Survey of India is in the midst of restoration it into a heritage site.
I passed through Gyanvapi Mosque when I was north riverbank of the Ganges. I also saw it towering over the structures on the river when I went boating in the evening.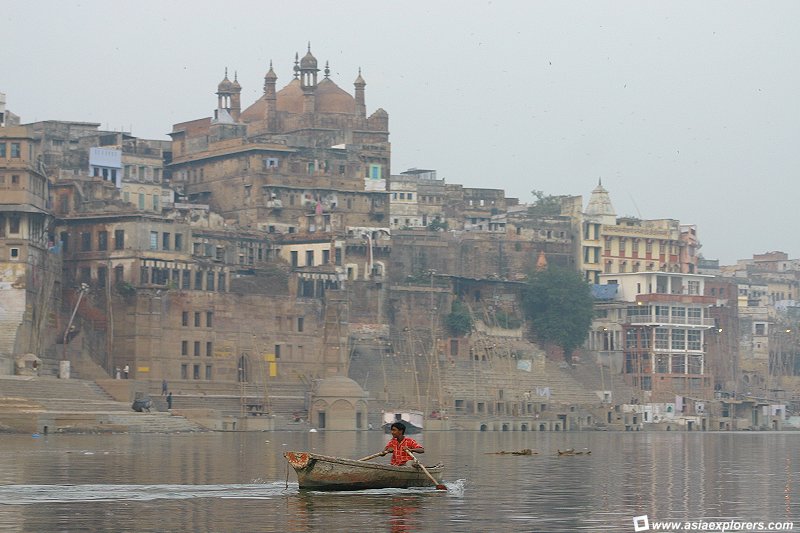 The Gyanvapi Mosque as seen from the Ganges in the evening.
(16 November, 2004)