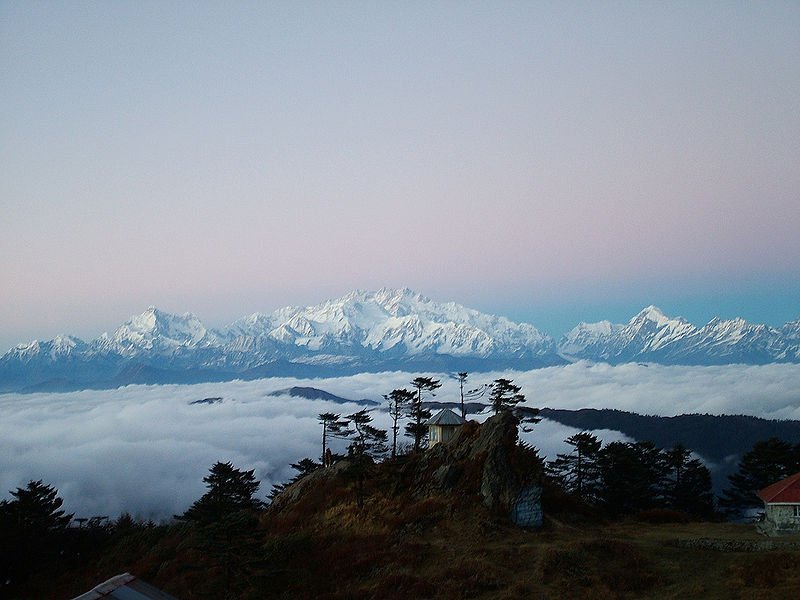 Snow-capped Sandakphu, highest mountain in West Bengal, India

http://commons.wikimedia.org/wiki/File:Sandakphu.jpg


solarshakti


West Bengal
পশ্চিমবঙ্গ) is a state on the eastern bottleneck of India. It stretches from north to south covering a narrow band between the Indian states to the west and Bangladesh largely to the east. West Bengal covers 88,752 sq km (34,267 sq mi) and has a population of 91,347,736. It is the 13th largest state in terms of size, but ranks fourth in terms of population. It is the second most densely populated state in India after Bihar.
Main Cities in West Bengal
Kolkata - capital
Asansol
Darjeeling
Durgapur
Falta
Gadiara
Haldia
Howrah
Ranaghat
Sagardwip
Santiniketan
Siliguri
Major Sights in West Bengal
Bibhuti Bhushan Wildlife Sanctuary
Bishnupur
Cooch Behar
Gorumara National Park
Gour-Pandua
Murshidabad
Sundarbans National Park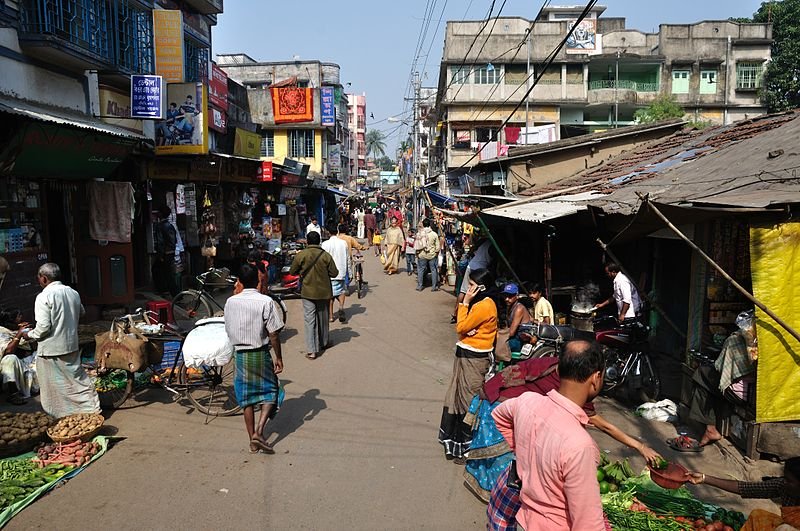 Koley Market in Howrah, West Bengal

http://commons.wikimedia.org/wiki/File:P_K_Roy_Chowdhury_2nd_Bye_Lane_-_Howrah_2011-01-08_9908.JPG


Biswarup Ganguly


West Bengal comprises two main regions. To the north are the sub-Himalayan and Himalayan areas while to the south the Gangetic Plain, where the state capital and largest city,
Kolkata
, is located.
West Bengal was part of the larger Bengal, a geographical and historical region at the apex of the Bay of Bengal. It was split along religious lines following the independence, becoming East Pakistan and West Bengal. East Pakistan broke from Pakistan in 1971 to form the modern state of Bangladesh.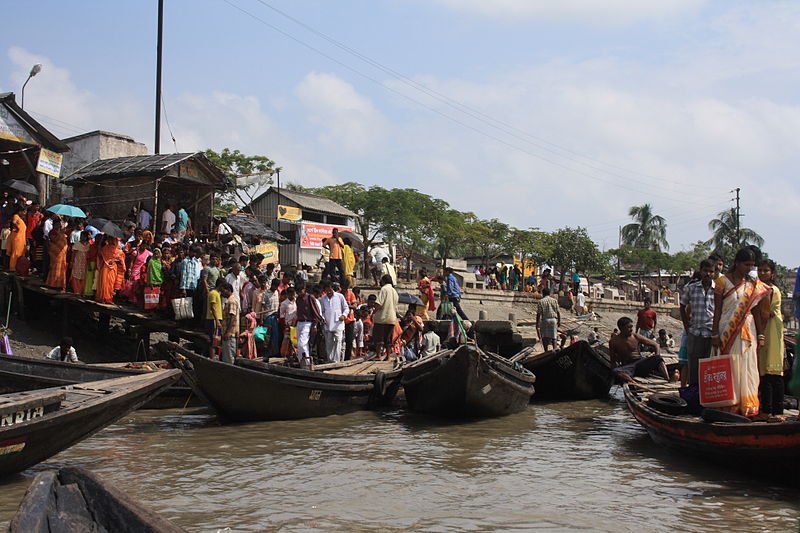 Hasnabad ferry pier in West Bengal for ferry services to Bangladesh

http://commons.wikimedia.org/wiki/File:HasnabadFerry.JPG


Arne Hückelheim


The Ganges is the main river that flows through West Bengal. It splits into two distributaries within the state, with one branch entering Bangladesh as the Padma, while the other flows through West Bengal as the Bhagirathi River. The tallest mountain in West Bengal is the 3636 m (11,929 ft) Sandakphu, located at the edge of the Singalila National Park on the border between West Bengal and Sikkim.
The climate of West Bengal is determined by its location and elevation. The low-lying parts of the state experiences a tropical savannah climate while the northern parts a humid subtropical climate. Most of the people in the state are farmers, or depend on agriculture for their livelihood. Food crops grown in the state include pulses, oil seeds, wheat and potatoes while the main cash crop is jute. The highland ares of the state, particularly Darjeeling, is a major producer of high-quality teas.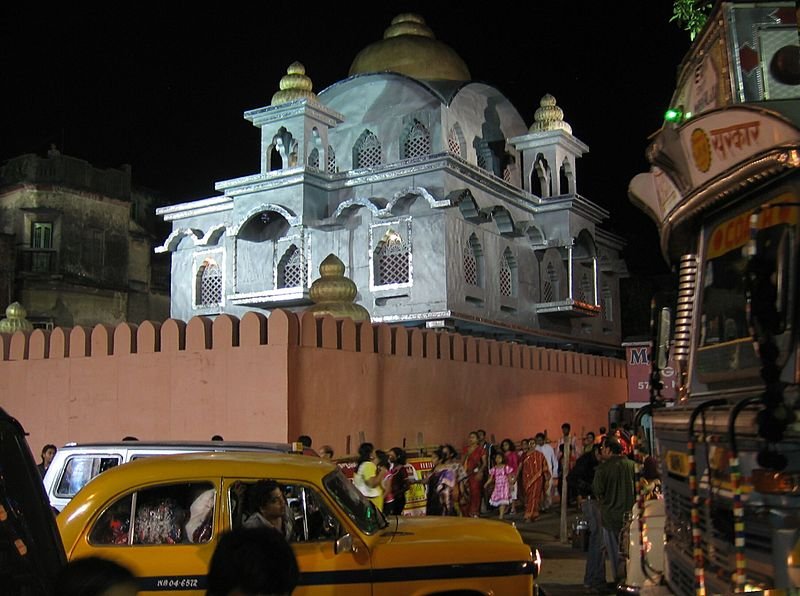 Night time in Aharitolla, Kolkata

http://commons.wikimedia.org/wiki/File:5459g_ahiritolla_traffic-jam-crowds-at-0418AM.jpg


Mukerjee


How to go to West Bengal
Kolkata is the gateway to West Bengal. Most visitors arrive at the Netaji Subhash Chandra Bose International Airport (CCU), located in the neighbouring city of Dum Dum. The airport receives flights from major cities in India as well as Asia. From the airport, you can catch a prepaid taxi to downtown Kolkata. The fare is aroune Rs 150 to Rs 250, depending on your destination.
[an error occurred while processing this directive]
Enjoy a vacation at The Haven Resort Hotel Ipoh, an award-winning all suite resort nestled in the midst of the limestone hills of Ipoh, now with an exclusive 10% discount for readers of this website!
Buy Your Long-Distance Bus Tickets Here!
If you are planning to travel Malaysia and Singapore by bus, you can now purchase your long-distance bus tickets directly from
Bus Online Ticket
, where you get to check the schedule as well as price of tickets from various bus companies.
About me
Hello and welcome! My name is
Timothy Tye
or simply Tim. This is my personal encyclopedia. I created it to compile all the information about places. It represents my body of travel knowledge collected since 2003, and still being updated almost daily.
As a Christian, I write on travel so that
God's Good News
can reach every corner of the world and connect with those needing it. If you wish to ask me anything, feel free to
contact me here
. Thank you for visiting, and have a great day!
Copyright © 2003-2017
Timothy Tye
. All Rights Reserved.