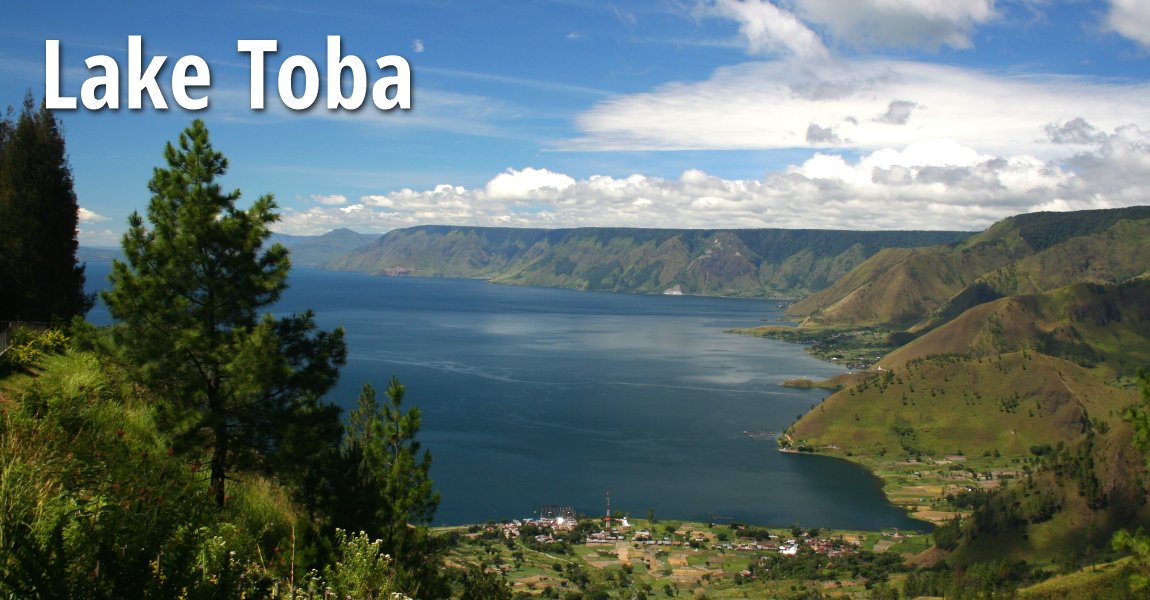 Lake Toba, Indonesia
(28 April, 2006)
Lake Toba
, or Danau Toba in Indonesian, is the largest year-round lake in Southeast Asia. It is located on the island of
Sumatra
in Indonesia. Although it is smaller in size than the
Tonle Sap
of Cambodia, unlike the Tonle Sap, Lake Toba is pretty consistent in its size. Also, being a volcanic lake, Lake Toba is much, much deeper than Tonle Sap. Hence, it holds much more water than Tonle Sap, 240 km
3
vs about for Tonle Sap.
Lake Toba is approximately 90 km long and 900 m above sea level. The catchment area for Lake Toba includes peaks over 2000 m high. Being in the highlands, Lake Toba enjoys a cool temperature that averages 20ºC.
Lake Toba is said to have been created by the massive Toba eruption that happened about 71500 years ago. It is said to be the largest volcanic eruption to have occured in the last two million years. It threw up 2800 cubic km of volcanic material (a volume equal to over ten times all the water within Lake Toba today). In comparison, the 1980 eruption of Mount St Helen emitted just 1 cubic km of material. More recent movement of the magma chamber pushed Samosir Island and Uluan Peninsula above the surface of the lake. This is due to the upward pressure exerted by the unerupted magma.
Just like at Tonle Sap, a whole civilisation developed on the shores of Lake Toba in the form of the Toba Batak people who inhabits the lake and Samosir Island.
Prapat is a major town on the east shore of Lake Toba. It is located on a peninsula that juts into the lake. On Samosir Island, major villages include Tuk Tuk, Tomok, Simanindo and Ambarita. A scenic mountain road skirts Lake Toba on its eastern shore affording scenic views of the lake. One of the best viewpoints of the lake is located just out of the village of Tongging, close to the Sipisopiso Waterfall.
Getting to Lake Toba
There are ferry boats from Prapat that will take you to Tomok on Samosir Island. In addition, many of the guesthouses on Samosir Island has direct ferry connection. You may also hire a boat from Prapat to take you to anywhere on Samosir Island, or simply for a joy ride on Lake Toba.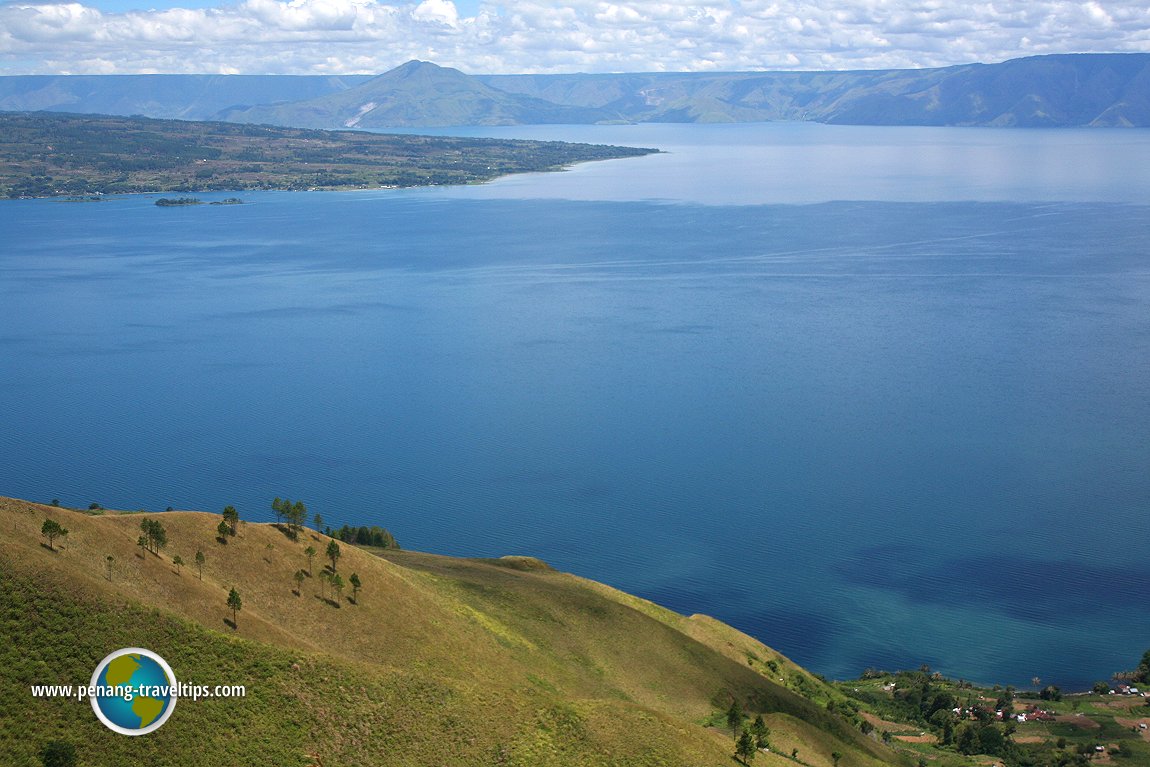 Scenic view of Lake Toba, with Samosir Island on the top left.
(28 April, 2006)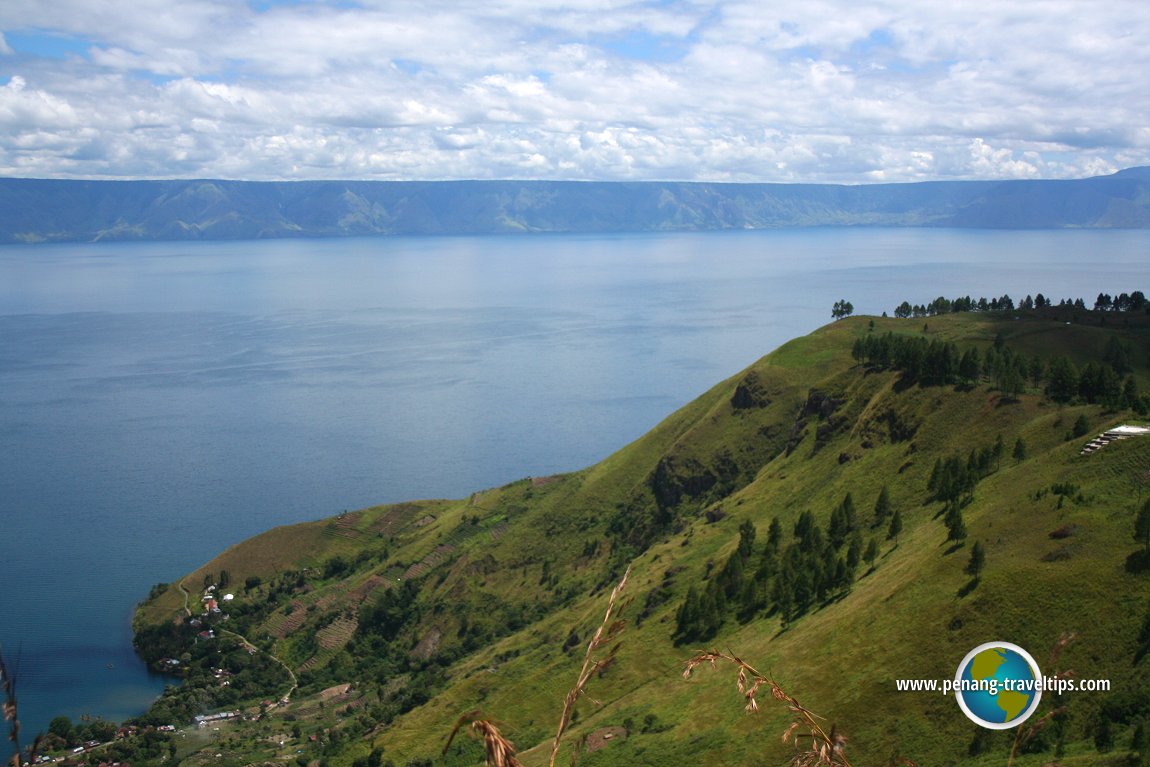 Vegetation on the rim surrounding Lake Toba.
(28 April, 2006)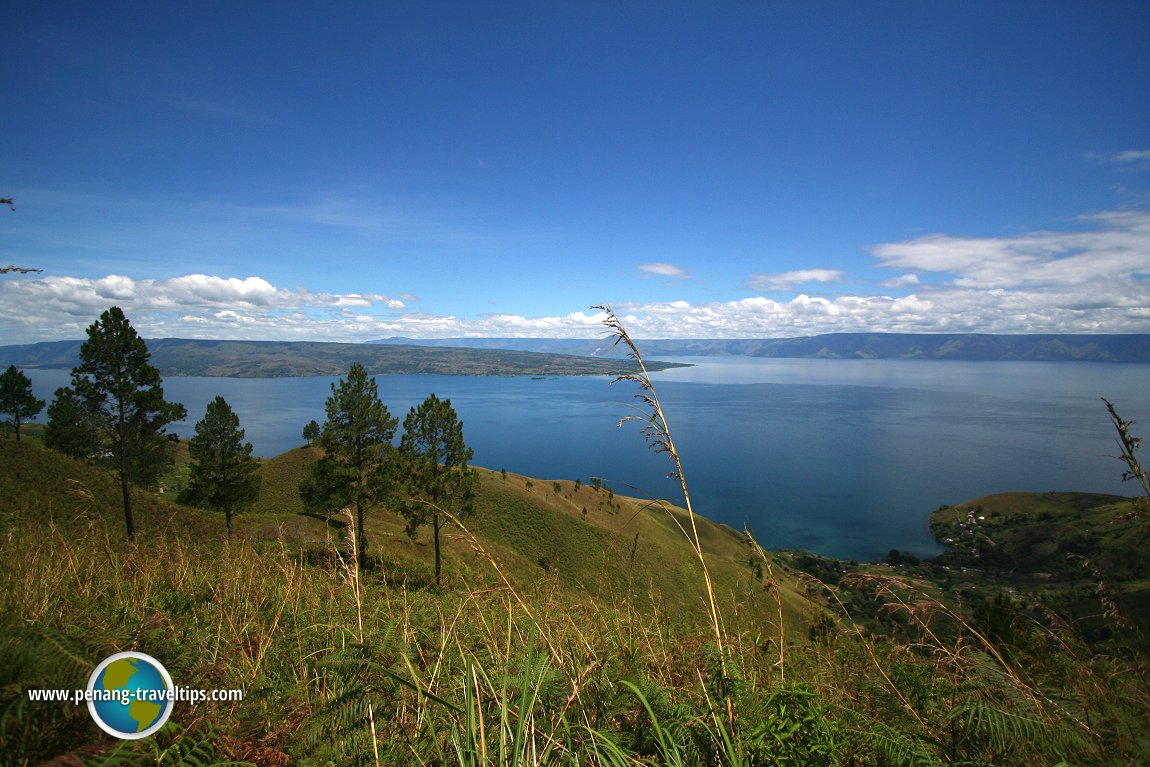 Panoramic view of Lake Toba on a clear day.
(28 April, 2006)
The rim surrounding Lake Toba, as seen from the lake itself.
(28 April, 2006)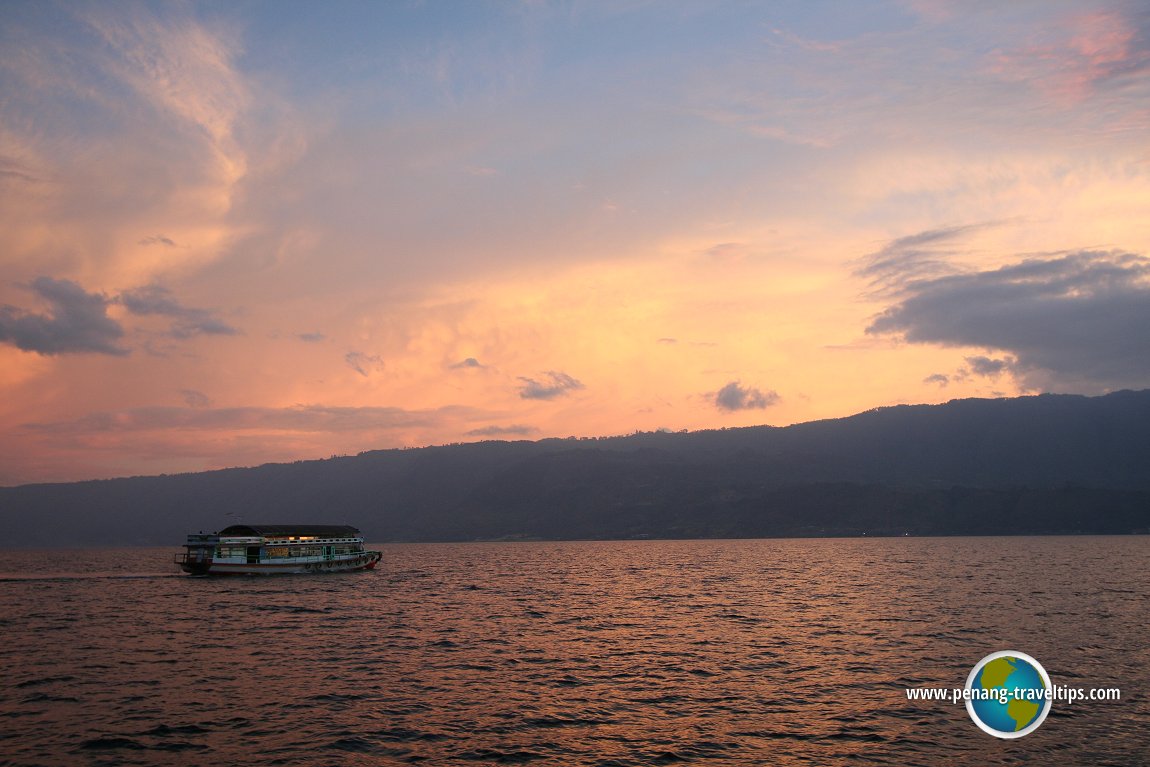 Ferry boat crossing Lake Toba from Prapat towards Samosir Island.
(28 April, 2006)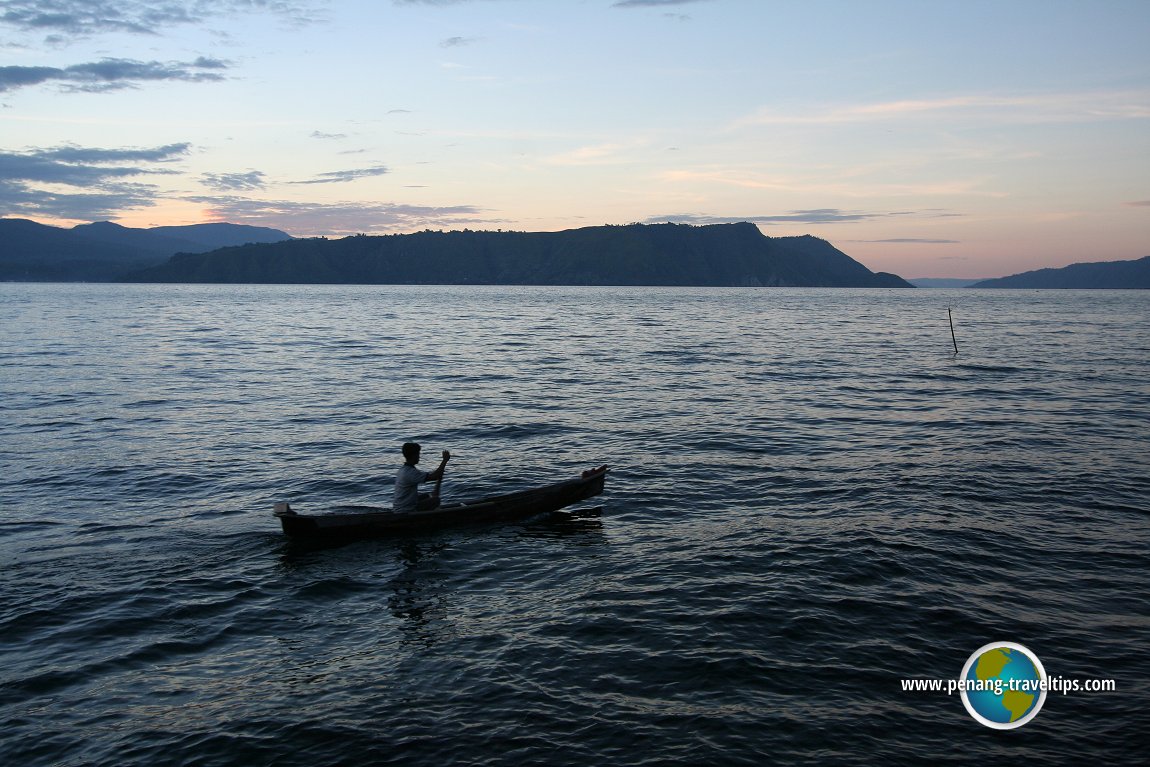 A young man rowing a perahu on Lake Toba.
(30 April, 2006)
Naked children swimming in Lake Toba.
(30 April, 2006)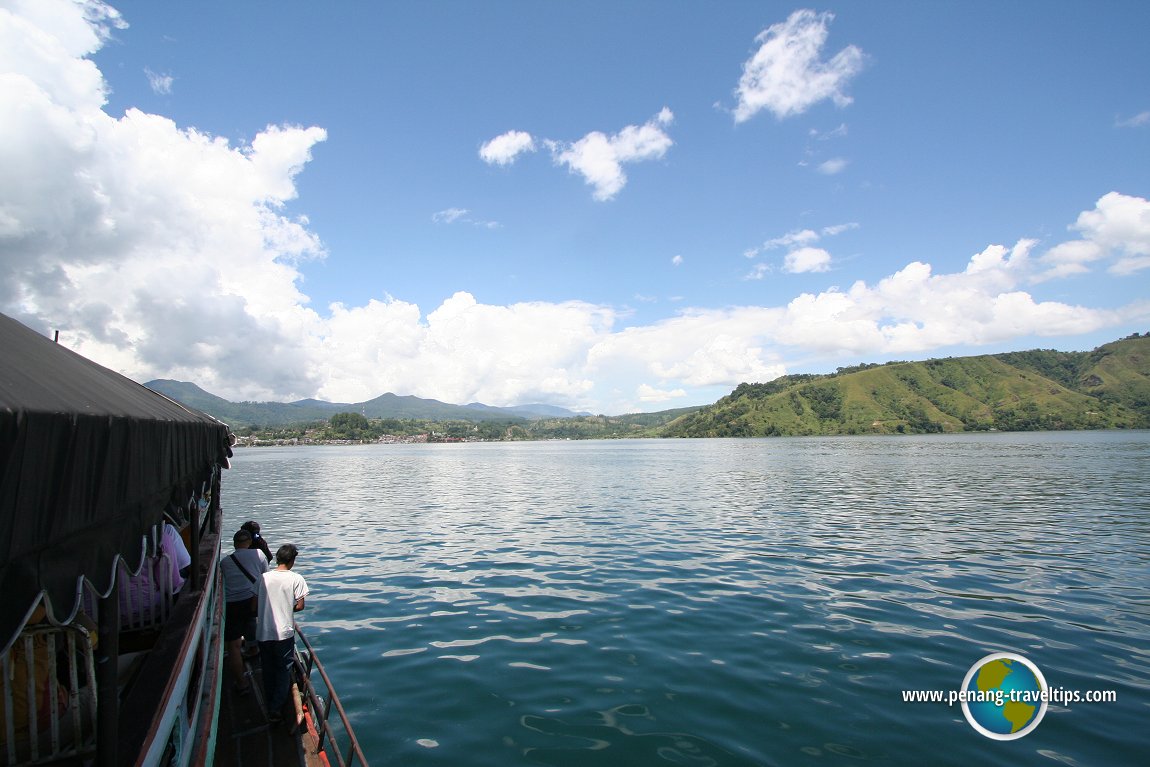 Lake Toba as seen from a ferry boat.
(30 April, 2006)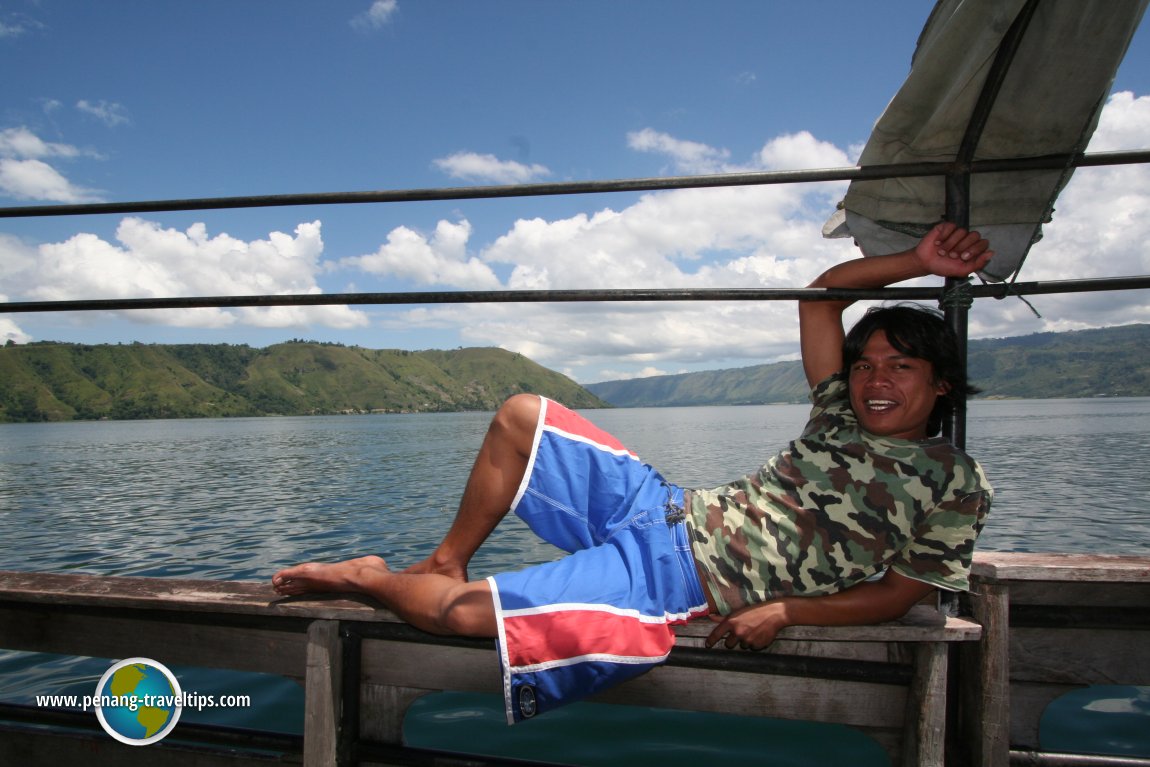 One of the boatmen operating the ferry boat on Lake Toba.
(30 April, 2006)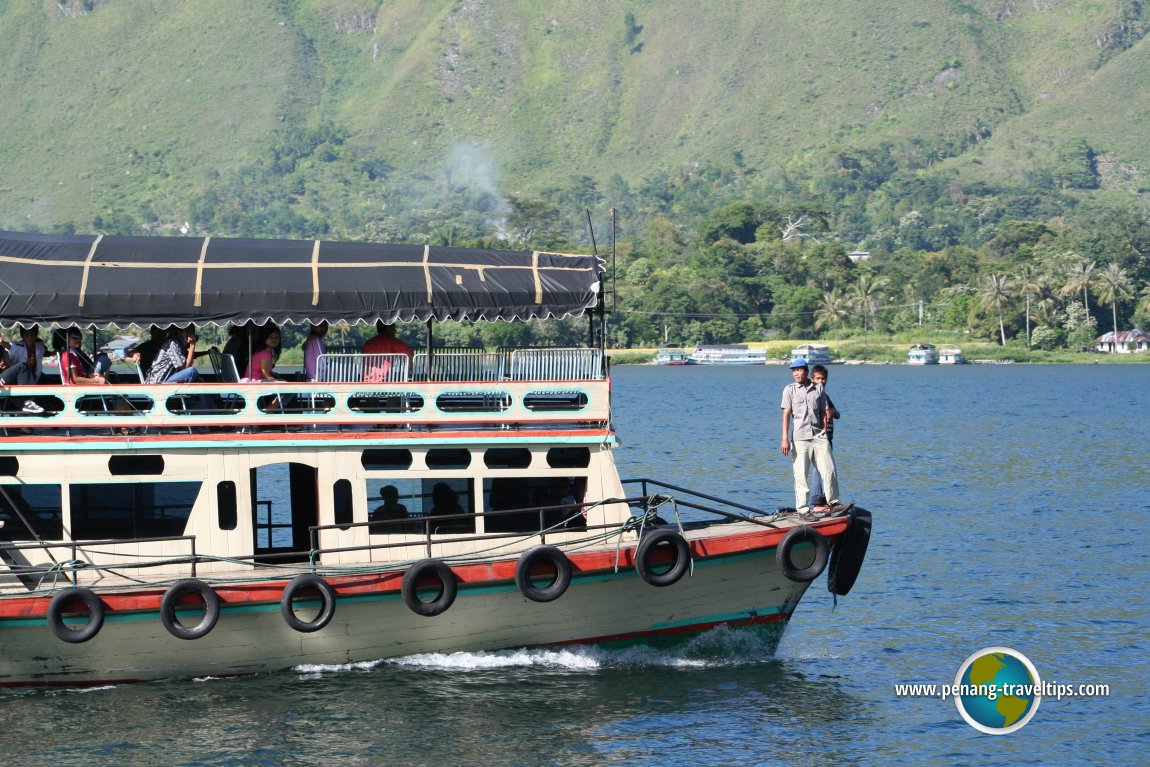 Ferry boat arriving at Samosir Island.
(30 April, 2006)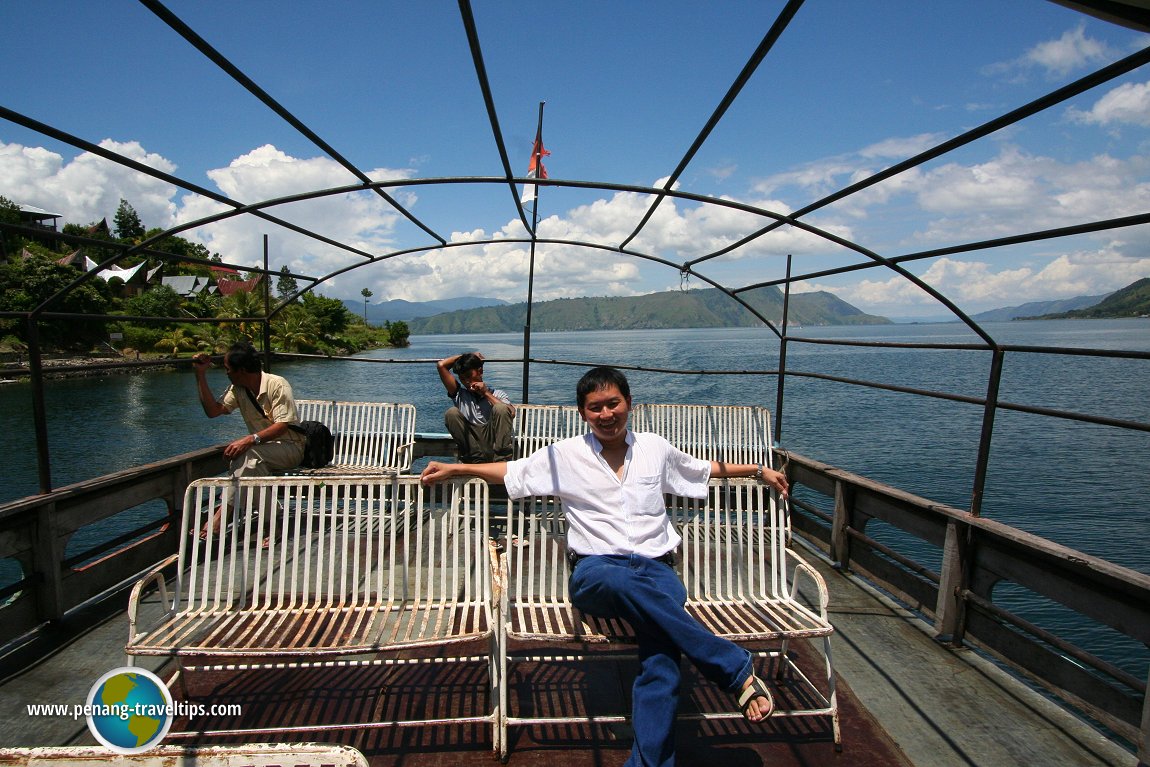 Timothy Tye sitting at the top deck of the ferry boat in Lake Toba.
(30 April, 2006)
Places of interest in Lake Toba
Going somewhere? Look for your hotel room over here!
You can look for and book your hotel room direct from this website. Simply key in your travel date, and you will be shown a list of hotels. Filter the results based on your requirement, everything from five star hotels to homestays and more.
Enjoy a vacation at The Haven Resort Hotel Ipoh, an award-winning all suite resort nestled in the midst of the limestone hills of Ipoh, now with an exclusive 10% discount for readers of this website!
Buy Your Long-Distance Bus Tickets Here!
If you are planning to travel Malaysia and Singapore by bus, you can now purchase your long-distance bus tickets directly from
Bus Online Ticket
, where you get to check the schedule as well as price of tickets from various bus companies.
About me
Hello and welcome! My name is
Timothy Tye
or simply Tim. This is my personal encyclopedia. I created it to compile all the information about places. It represents my body of travel knowledge collected since 2003, and still being updated almost daily.
As a Christian, I write on travel so that
God's Good News
can reach every corner of the world and connect with those needing it. If you wish to ask me anything, feel free to
contact me here
. Thank you for visiting, and have a great day!
Copyright © 2003-2017
Timothy Tye
. All Rights Reserved.