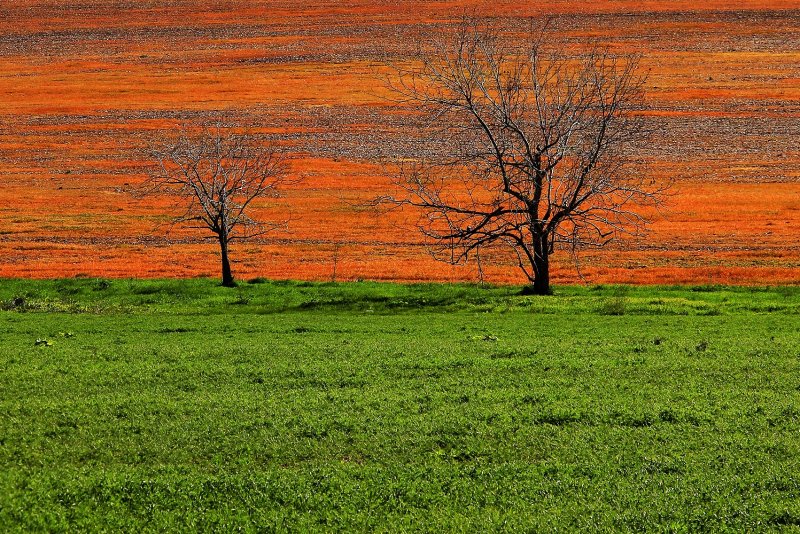 Landscape in Israel

http://commons.wikimedia.org/wiki/Category:Geography_of_Israel#mediaviewer/File:PikiWiki_Israel_35218_Geography_of_Israel.JPG


miroslav


Israel
(מְדִינַת יִשְׂרָאֵל) is a small country in the Middle East. It is bordered by Lebanon to the north, Syria to the northeast, Jordan and the West Bank to the east, and Egypt and the Gaza Strip to the southwest. It has a population of 7.5 million people, of which 5.7 million are Jews. The second largest ethnic group are Arab citizens of Israel, which are Muslims, Christians, Druze and Samaritans.
The capital of Israel is Jerusalem while its main financial center is Tel Aviv. The country practices parliamentary representative democracy.
Travel Tips to Principal Cities in Israel
Jerusalem Travel Tips
Sacred city to Jews, Christians and Muslims, Jerusalem is also the largest city in Israel.
Tel Aviv Travel Tips
The second largest city in Israel
Haifa Travel Tips
Third largest city in Israel, and a major seaport on Israel's Mediterranean shore, also, the centre for the Baha'i faith.
Beersheba
Also spelled Be'er Sheva, the sixth largest city in Israel and gateway to the Negev region.
Akko
Ancient city with a long history and mix of cultures, a holy city of the Baha'i Faith and a World Heritage Site.
Nazareth Travel Tips
Hometown of Jesus Christ. The modern city has the largest Arab population in Israel proper.
Bethlehem Travel Tips
Birthplace of Jesus Christ.
Eilat
Vibrant Israeli resort city on the Red Sea.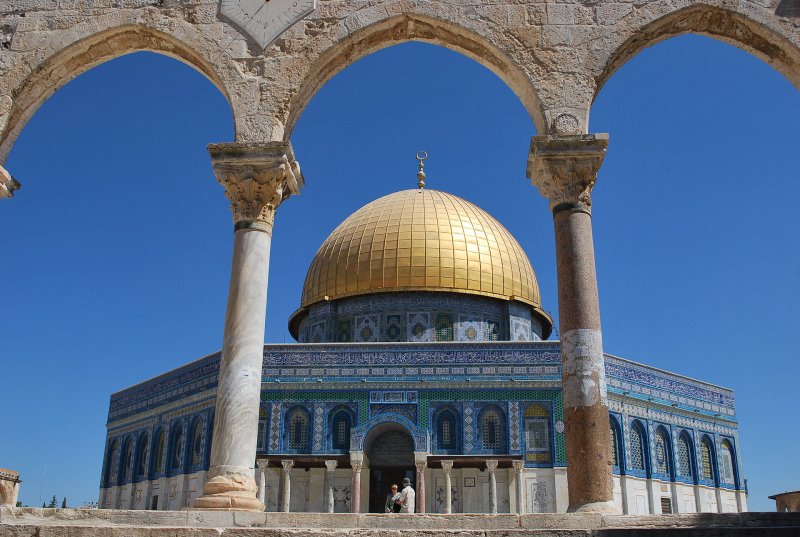 Dome of the Rock, Jerusalem, Israel

http://commons.wikimedia.org/wiki/Category:Exterior_of_the_Dome_of_the_Rock#mediaviewer/File:Dome_of_the_Rock_01.jpg


Chad Rosenthal


Tourist Destinations in Israel
Caesarea National Park
Ruins of a Roman city
Dead Sea
One of the saltiest seas in the world, located at one of the lowest spots on earth.
Sea of Galilee
Largest freshwater lake in Israel, and home of Jesus Christ.
Beth Guvrin
Series of caves in use since ancient times.
Zippori
Archaeological site with the best preserved mosaics of a Roman settlement.
Ein Avdat
Beautiful canyon and popular hiking destination.
Megiddo
Modern city with ruins of ancient Canaanite and Israelite settlements.
Mitzpe Ramon
Largest crater located in the middle of the Negev desert.
Regions of Israel
Israeli North Coast
Israeli Coastal Plain
Negev
Shephelah
World Heritage Sites in Israel
Fast Facts about Israel
Official Name: State of Israel
Capital: Jerusalem (712,000)
Population of Israel: 6,277,000
Languages: Hebrew (official), Arabic, English
Currency: New Israeli Shekel
Religions: Jewish (75%), Islam (15%), others
Size: 9,596,960 sq km (3,705,405 sq miles)
Region: Asia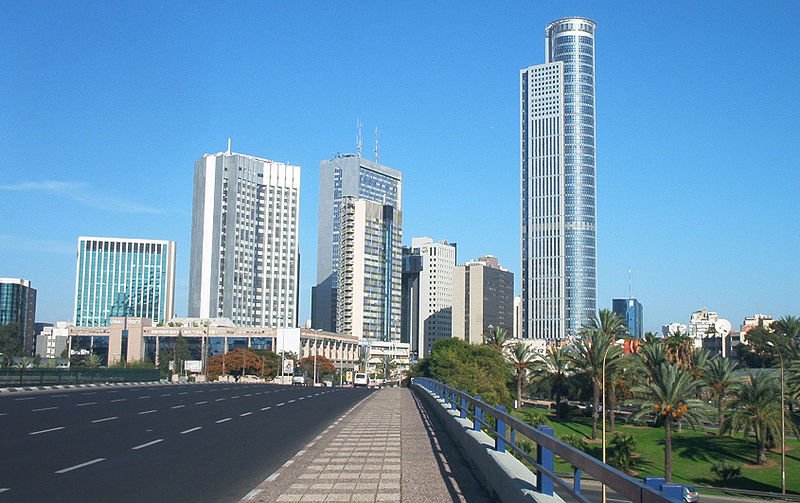 Ramat Gan Towers, Tel Aviv, Israel

http://commons.wikimedia.org/wiki/File:Ranat_gan.jpg


Itayba


Planning your visit to Israel
Nationals of most European and North American countries as well as Australia, Hong Kong, New Zealand, Singapore and Russia do not need a visa to enter Israel. Nationals of Germany born before 1 January, 1928 do need to apply for a visa prior to arriving.
Entering Israel may result in your being barred entry to a number of Arab and Islamic countries. If you wish to also visit an Arab state, ask the Israeli immigration office to stamp on a separate piece of paper rather than your passport. Countries that will give you trouble include Afghanistan, Algeria, Iran, Iraq, Kuwait, Lebanon, Libya, Saudi Arabia, Somalia, Sudan, Syria and Yeman.
By Plane
The main gateway to Israel is the Ben-Gurion International Airport (TLV) in Tel Aviv. It is the base for Israel's three main airlines, namely El Al, Arkia Israel Airlines and Israir. Budget travelers can fly Easyjet from London's Luton Airport or by Air Berlin from Berlin to Tel Aviv.
From the airport, you can take public bus 947 to downtown Jerusalem. The fare is 20 NIS. You can reach Tel Aviv from the airport by taking the train, for 14 NIS.
Sabbath
The Sabbath is observed fervently in Israel. Between Friday sundown to Saturday sundown, everything takes a rest. That means, no train or bus services, and very limited taxis.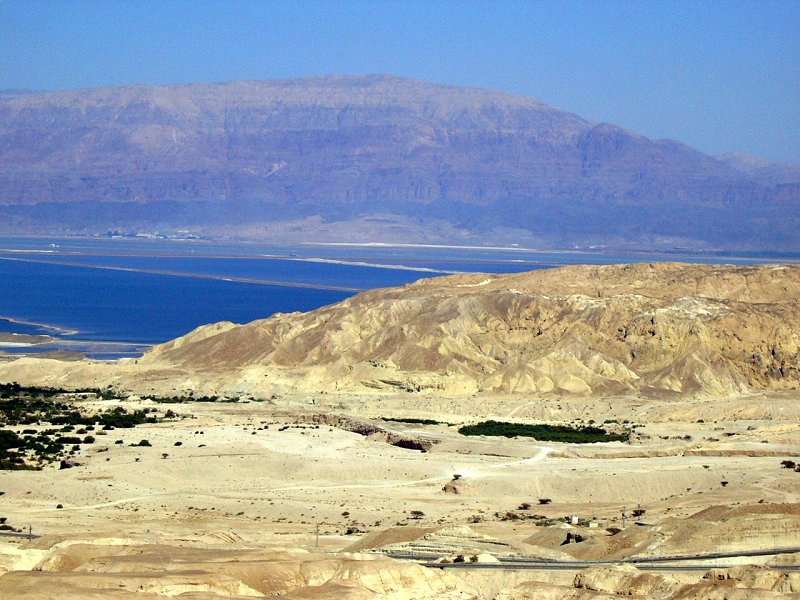 Landscape in Mount Sodom

http://commons.wikimedia.org/wiki/Category:Mount_Sodom#mediaviewer/File:Mt_sodom.JPG


אליבאבא


Going somewhere? Look for your hotel room over here!
You can look for and book your hotel room direct from this website. Simply key in your travel date, and you will be shown a list of hotels. Filter the results based on your requirement, everything from five star hotels to homestays and more.
Enjoy a vacation at The Haven Resort Hotel Ipoh, an award-winning all suite resort nestled in the midst of the limestone hills of Ipoh, now with an exclusive 10% discount for readers of this website!
Buy Your Long-Distance Bus Tickets Here!
If you are planning to travel Malaysia and Singapore by bus, you can now purchase your long-distance bus tickets directly from
Bus Online Ticket
, where you get to check the schedule as well as price of tickets from various bus companies.
About me
Hello and welcome! My name is
Timothy Tye
or simply Tim. This is my personal encyclopedia. I created it to compile all the information about places. It represents my body of travel knowledge collected since 2003, and still being updated almost daily.
As a Christian, I write on travel so that
God's Good News
can reach every corner of the world and connect with those needing it. If you wish to ask me anything, feel free to
contact me here
. Thank you for visiting, and have a great day!
Copyright © 2003-2017
Timothy Tye
. All Rights Reserved.