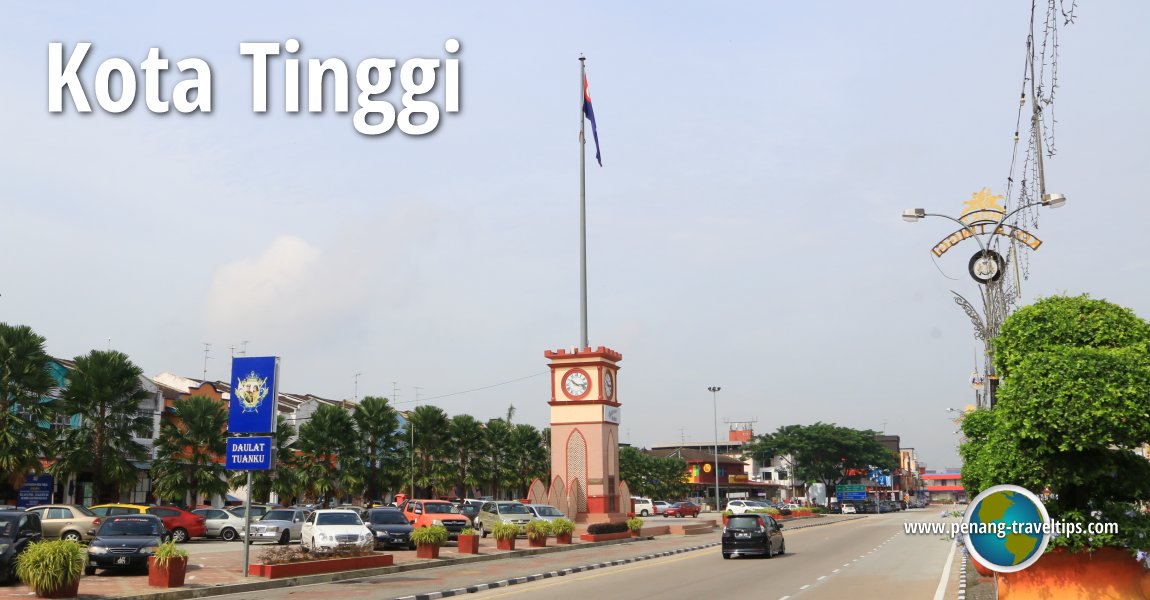 Kota Tinggi Travel Tips
(13 September, 2016)

B. Melayu
Kota Tinggi
(GPS: 1.72877, 103.89911) is a town in the
Kota Tinggi District, Johor
, of which it is the administrative seat. Kota Tinggi is about 42 km to the northeast of
Johor Bahru
. The town has been a Malay settlement since the 17th century, when several unsuccessful attempts were made by the ousted Sultan Mahmud Shah, last Sultan of Malacca, to establish a successor state to the Sultanate of Malacca. This was followed by his descendants which eventually led to the founding of the Sultanate of Johor.
Places such as Pekan Tua, Batu Sawar, Makam Tauhid and Johor Lama, all a short distance from Kota Tinggi town, where at various times the early capitals of the Kingdom of Johor. There are still several historical Malay tombs to be found in Kota Tinggi, the most famous being the Tomb of Sultan Mahmud Shah II in Kampung Makam, on the east side of
Kota Tinggi
.
Sultan Mahmud Shah II 1685-1699) was the last sultan of the Malacca Sultanate line. A cruel ruler, Sultan Mahmud Shah II was eventually murdered by his own admiral, Laksamana Megat Sri Rama, while he was seated in his dais, earning him the unfortunate title of Sultan Mahmud Mangkat Dijulang (Sultan Mahmud Who Died on the Royal Litter). Laksamana Megat Sri Rama himself was entombed at Kampung Kelantan, on the west side of Kota Tinggi.
The location of Kota Tinggi on the banks of
Johor River
, one of the widest rivers in the state, puts it in a precarious position. In November-December 2006, Kota Tinggi was severely affected by a big flood that hit Johor as well as Malacca, Pahang and Negeri Sembilan.
Location of Sights in Kota Tinggi on the map
Tourist Attractions and Sights in Kota Tinggi
Towns and Sights in Kota Tinggi District
Going to Kota Tinggi
Kota Tinggi can be reached using Route 3 from Johor Bahru. There are also regular ferry services between Kota Tinggi and
Changi
in
Singapore
.
Buy Your Long-Distance Bus Tickets Here!
If you are planning to travel Malaysia and Singapore by bus, you can now purchase your long-distance bus tickets directly from
Bus Online Ticket
, where you get to check the schedule as well as price of tickets from various bus companies.
About me