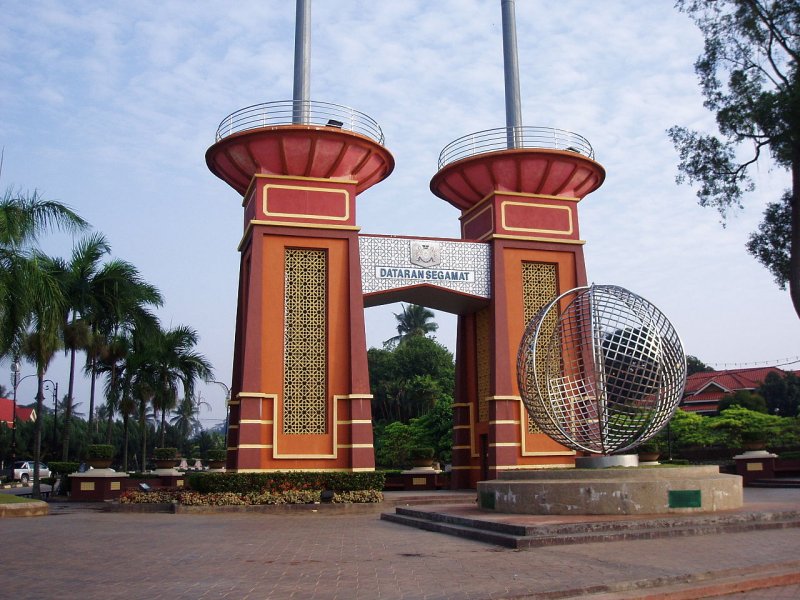 Dataran Segamat

http://commons.wikimedia.org/wiki/Category:Segamat#mediaviewer/File:Dataran_Segamat.jpg


Johnwxh30



Segamat
(GPS: 2.50957, 102.8128) is a town in northern Johor. It is located within the
Segamat District
which borders on Negri Sembilan to the west and Pahang to the north. The Segamat River flows right through the town. Segamat is the fifth largest town in Johor. It has a population of 80,000 people, excluding another 20,000 in the neighbouring towns of Pekan Jabi, Bukit Siput, Segamat Baru and Bandar Putra Segamat.
Location of sights in Segamat on the map
Places of interest in Segamat
Categories of Sights ion Segamat
Places of Worship in Segamat
Shopping Places in Segamat
Segamat Transportation Hubs
Emergencies
Police tel: 07 772 2222
Fire Brigade Jalan Haji Manan, 86000 Segamat, tel: 07 772 4444
Transportation in Segamat
Useful Numbers in Segamat
Segamat Post Offfice Jalan Omar, 86000 Segamat, 07 773 3555
Segamat General Hospital Jalan Hospital, 86000 Segamat, tel: 07 772 3333
Telekom Malaysia tel: 07 771 9191
Hospitals in Segamat
Segamat General Hospital Jalan Hospital, 86000 Segamat, tel: 07 772 3333
Segamat Utama Specialist Centre 1, Susur 1, Jalan Besar, 86000 Segamat, tel: 07 771 8999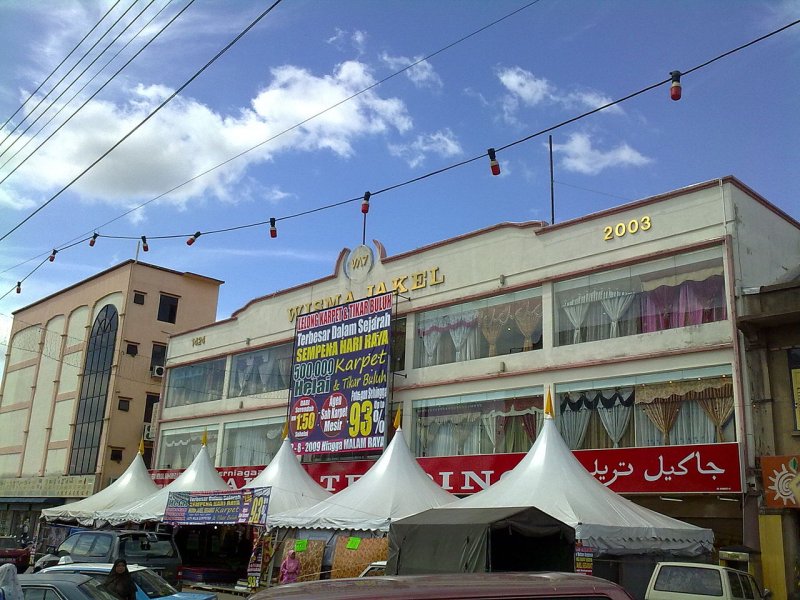 Shops in Segamat

http://commons.wikimedia.org/wiki/Category:Segamat#mediaviewer/File:Wisma_Jakel.jpg


Adiput


History of Segamat
The town of Segamat was originally known as Rantau Panjang. Its history goes back to the 16th century. Following the fall of the Malacca Sultanate to the Portuguese in 1511, Malay noblemen led by the Datuk Bendahara (a title equivalent to present-day prime minister) were retreating from the advancing Portuguese forces. They arrived at a river in northern Johor. Stopping to rest, the Datuk Bendahara quenched his thirst on the clear river water, which he pronounced to be "Segar Amat!" meaning "exceedingly fresh". The words "segar amat" became corrupted to "Segamat", and it was the name given to the river.
Until the end of the 19th century, Segamat was one of the four sub-districts, or mukim, under
Muar District
, along with the sub-districts of Parit Jawa, Chohong and Lenga. Segamat District was formed in 1933 following a major realignment of district boundaries by the state government of Johor, which split the four Johor districts of Muar, Batu Pahat, Johor Bahru and Sedili into eight districts namely Muar, Batu Pahat, Johor Bahru, Pontian, Kota Tinggi, Mersing and
Segamat
. Another realignment in 2008 created
Ledang
and
Kulaijaya districts
.
360&deg View of Segamat on Google Maps Street View

Getting there
Segamat is nowhere near the North-South Expressway. To reach it from there, you need to exit the expressway at the Simpang Ampat Interchange (Exit 227) in Malacca, if you're coming from the north, or at the Yong Peng Interchange (Exit 242) in Johor, if you're coming from the south, and take the old trunk road (Route 1). Follow the signage for
Segamat
. Route 23 from
Muar
also goes to Segamat via
Tangkak
and
Jementah
.
If you are coming to Segamat by bus, you will arrive at the
Segamat Public Transport Terminal. From there, you can take a taxi to anywhere in Segamat.

Enjoy a vacation at The Haven Resort Hotel Ipoh, an award-winning all suite resort nestled in the midst of the limestone hills of Ipoh, now with an exclusive 10% discount for readers of this website!


Buy Your Long-Distance Bus Tickets Here!
If you are planning to travel Malaysia and Singapore by bus, you can now purchase your long-distance bus tickets directly from Bus Online Ticket, where you get to check the schedule as well as price of tickets from various bus companies.
About me
Hello and welcome! My name is
Timothy Tye
or simply Tim. This is my personal encyclopedia. I created it to compile all the information about places. It represents my body of travel knowledge collected since 2003, and still being updated almost daily.
As a Christian, I write on travel so that
God's Good News
can reach every corner of the world and connect with those needing it. If you wish to ask me anything, feel free to
contact me here
. Thank you for visiting, and have a great day!
Copyright © 2003-2017
Timothy Tye
. All Rights Reserved.