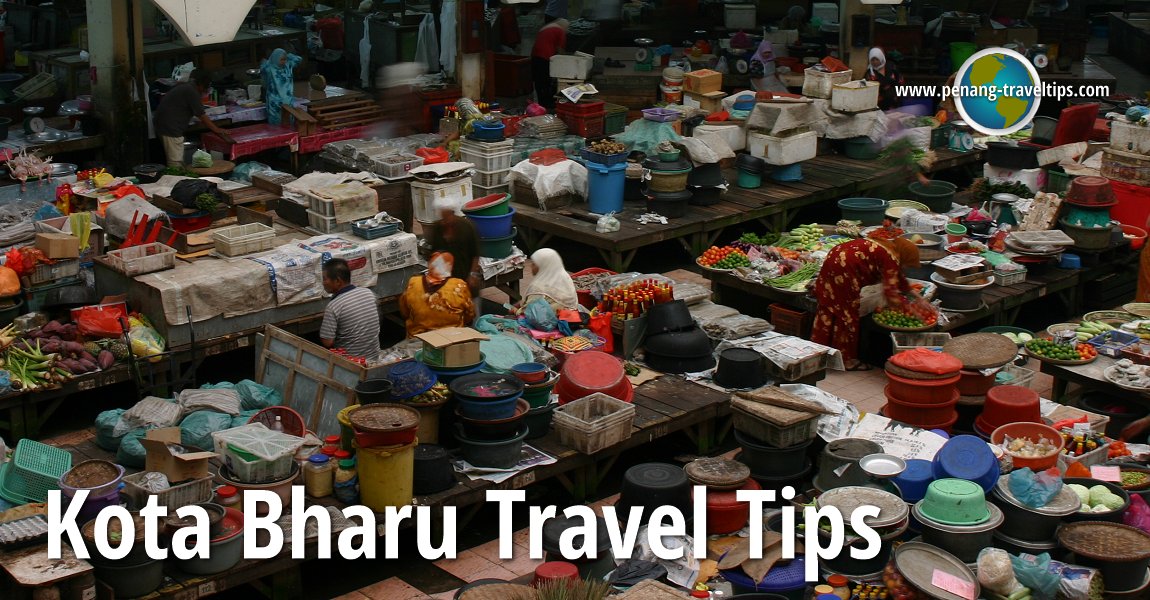 Kota Bharu Travel Tips
(12 February, 2006)

B. Melayu
Kota Bharu Travel Tips
provides useful information on Kota Bharu for the benefit of those planning their tip there.
Kota Bharu
(GPS: 6.13127, 102.23666) is the capital of
Kelantan Darul Naim
. It is located on the northeastern part of Peninsular Malaysia. With an estimated 2010 population of about 610,000, it is one of the largest towns in the East Coast.
Being by the banks of the Kelantan river, Kota Bharu is flood prone. Within Kota Bharu town are many heritage sights such as palaces and mosque. Due to Kelantan's proximity to Thailand, there are many big Thai temples close to Kota Bharu, especially in the town of
Tumpat
. There are about 30 Buhhist temples in Kelantan, which is something of a surprise for a state with an overwhelmingly Malay population.
Location of sights in Kota Bharu on the map
Sights in Kota Bharu
Categories of sights in Kota Bharu
Villages and neighbourhoods in Kota Bharu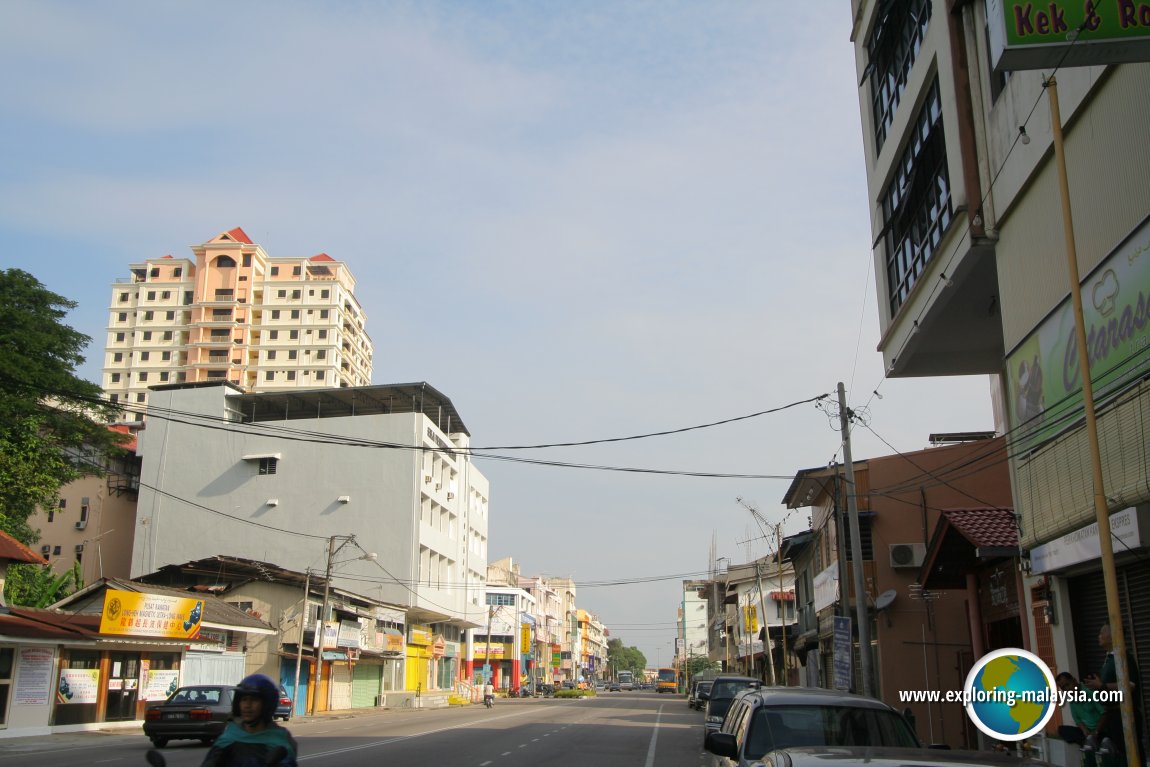 Kota Bharu, Kelantan
(12 February 2006)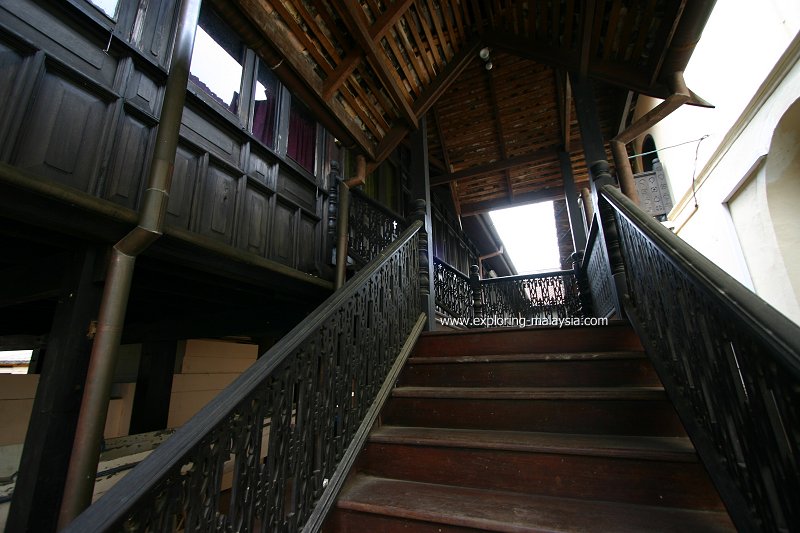 Interior of Handicraft Village, Kota Bharu
(12 February 2006)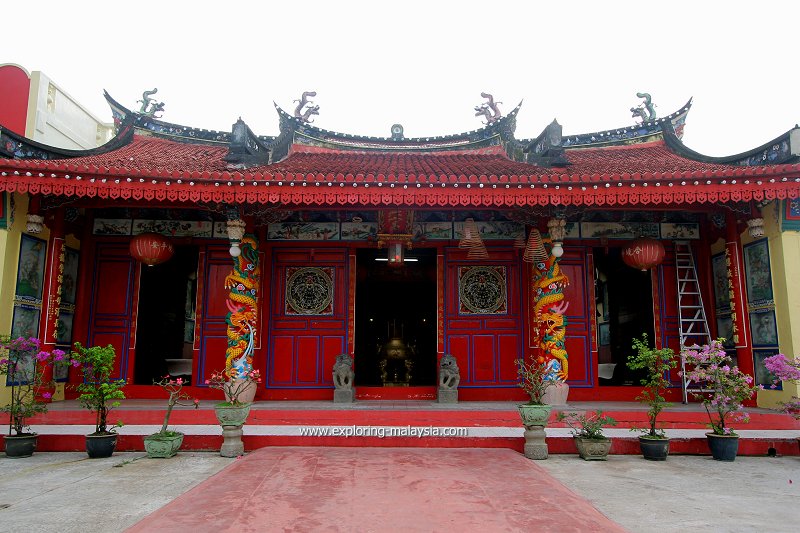 Tin Hin Kong Temple, Kampung Cina, Kota Bharu
(1 January, 2007)

Kota Bharu on Google Maps Street View
How to go to Kota Bharu
You can take a flight, a train or a bus to reach Kota Bharu. The Sultan Ismail Petra Airport (KBR) in
Pengkalan Chepa
is the main airport for Kelantan. It is served by Malaysia Airlines, AirAsia and Firefly.
For a bit of sightseeing, you might consider taking the Jungle Train that runs between Gemas in Negri Sembilan to Tumpat in Kelantan. It offers you a good view of the tropical rainforest.
Finally, Kota Bharu is connected with all major cities in Peninsular Malaysia by bus.
Weather
Kota Bharu is a flood-prone city, particularly during the monsoon season. Here are some photos that I shot of the
flood in Kota Bharu, when I happened to visit it during flood season.
Kota Bharu is on the map of Kelantan
You can look for and book your hotel room direct from this website. Find hotels in the different towns in Kelantan, or use the search box below to look for hotels in Kelantan's capital, Kota Bharu. Filter the results based on your requirement, everything from five star hotels to homestays and more.


Look for hotels in major towns in Kelantan
Look for a specific type of accommodation in Kelantan


Enjoy a vacation at The Haven Resort Hotel Ipoh, an award-winning all suite resort nestled in the midst of the limestone hills of Ipoh, now with an exclusive 10% discount for readers of this website!


Buy Your Long-Distance Bus Tickets Here!
If you are planning to travel Malaysia and Singapore by bus, you can now purchase your long-distance bus tickets directly from Bus Online Ticket, where you get to check the schedule as well as price of tickets from various bus companies.
About me