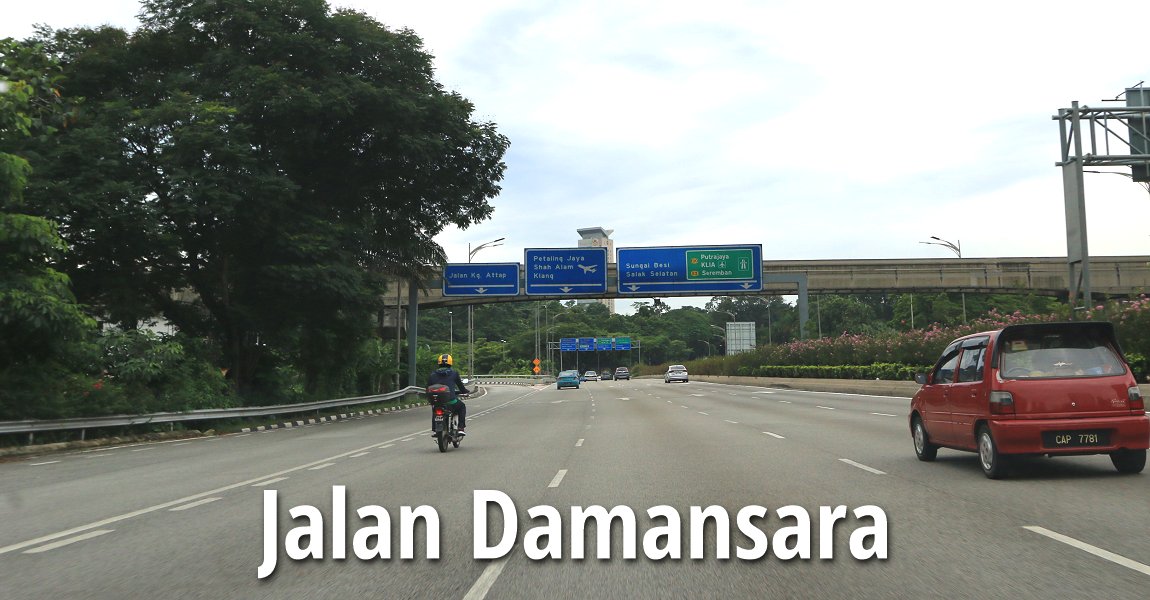 Jalan Damansara, Kuala Lumpur
(8 July, 2016)


Jalan Damansara
is a road on the western part of the city centre of
Kuala Lumpur
. Once a country road that leads from Kuala Lumpur to
Damansara
. According to author Mariana Isa
1
, the original Damansara was a village by the banks of the
Klang River
in presently
Selangor
. The village of Damansara is at the confluence of Sungai Damansara with the Klang River.
With a length of 16 miles, Damansara Road was possibly the longest road in the Klang Valley in the late 19th century. Present-day Jalan Damansara is nothing like what it was back then. Due to numerous road widening, and the renaming of various stretches, only disjointed fragments of Jalan Damansara exist today.
On this page I am attempting to document every remaining fragment of Jalan Damansara. If in future any of these fragments should be expunged, I will update the information.
Jalan Damansara on the map
Mass Transit Stations
Muzium Negara MRT Station (GPS: 3.13751, 101.68601)
TTDI MRT Station (GPS: 3.13648, 101.63052)
Sights along Jalan Damansara
Arulmegu Sree Veerahanuman Temple (GPS: 3.13523, 101.69231)
Dua Sentral (GPS: 3.1364, 101.69256)
Galeria Sri Perdana (GPS: 3.14368, 101.6744)
Glo Damansara (GPS: 3.13739, 101.62759)
Hospital Pakar KPJ Damansara (GPS: 3.13739, 101.62759)
IIUM Institute of Islamic Banking & Finance (GPS: 3.14518, 101.67042)
Malaysian Nature Society (GPS: 3.13986, 101.68089)
Menara Glomac Office Tower (GPS: 3.13783, 101.62955)
Menara LGB Office Tower (GPS: 3.13783, 101.62955)
Muzium Negara (GPS: 3.13798, 101.68669)
Muzium Seni Kraf Orang Asli (GPS: 3.13769, 101.68844)
One Menerung Condominium (GPS: 3.14559, 101.6648)
Persatuan Pencinta Alam (GPS: 3.13842, 101.68332)
Sinaran TTDI Condominium (GPS: 3.14052, 101.62725)
The Sentral Residences (GPS: .1369, 101.68989)
TTDI Ascencia Condominium (GPS: 3.13609, 101.6301)
TTDI Fire Station (GPS: 3.13977, 101.62769)
TTDI Market (GPS: 3.13852, 101.62892)
TTDI Plaza (GPS: 3.13702, 101.631)
Petrol Stations along Jalan Damansara
BHP TTDI (GPS: 3.14186, 101.62598)
Petronas TTDI (GPS: 3.14213, 101.62538)
Shell TTDI (GPS: 3.1414, 101.62661)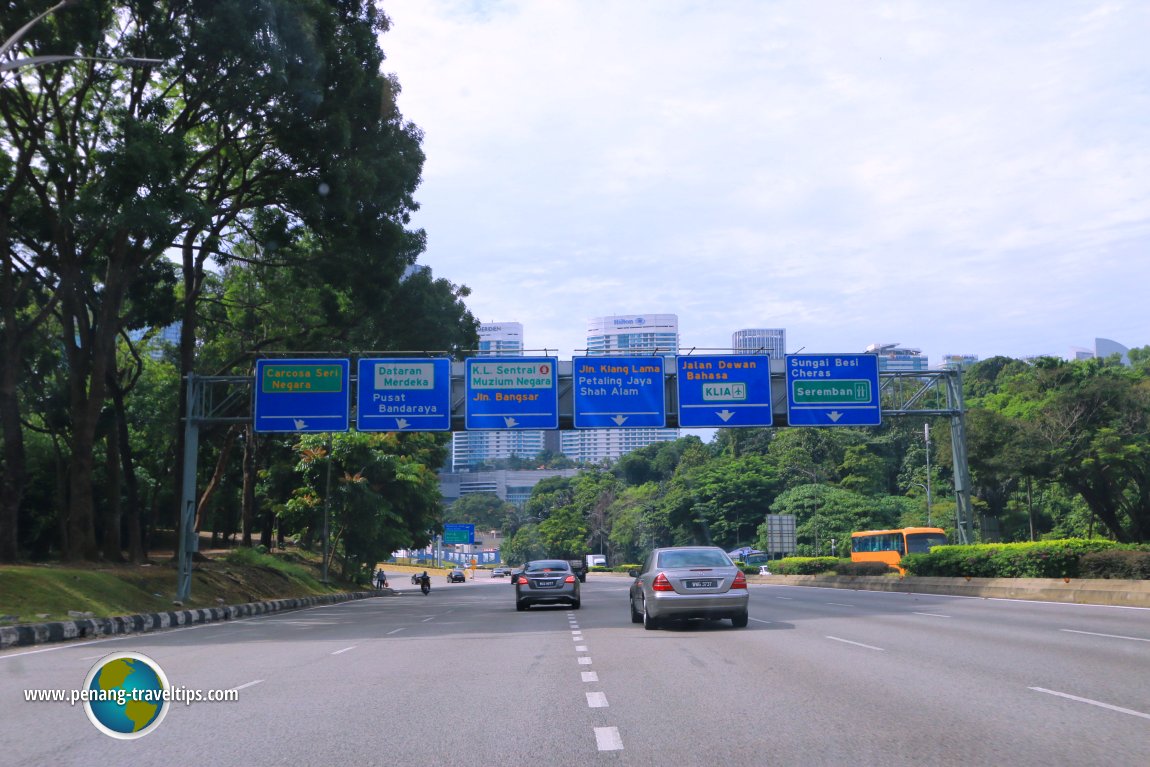 Jalan Damansara, in the direction of KL Sentral
(8 July, 2016)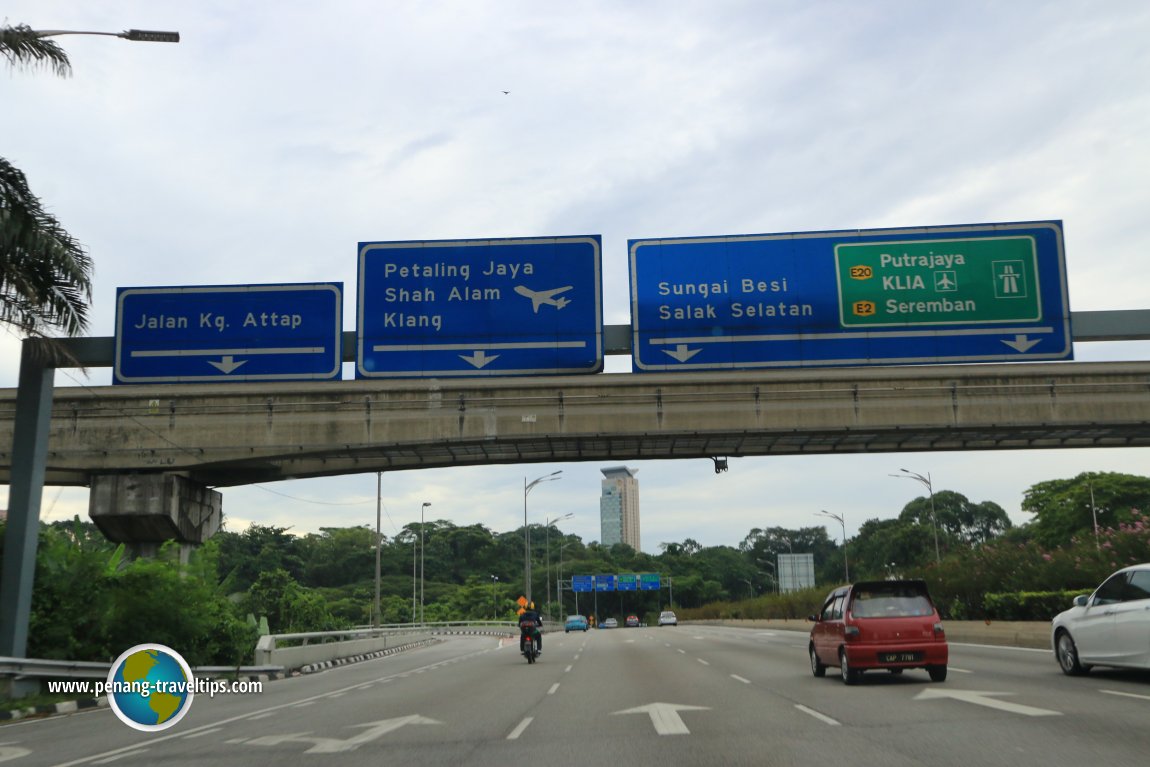 Jalan Damansara, at the ramp towards Jalan Kampung Attap
(8 July, 2016)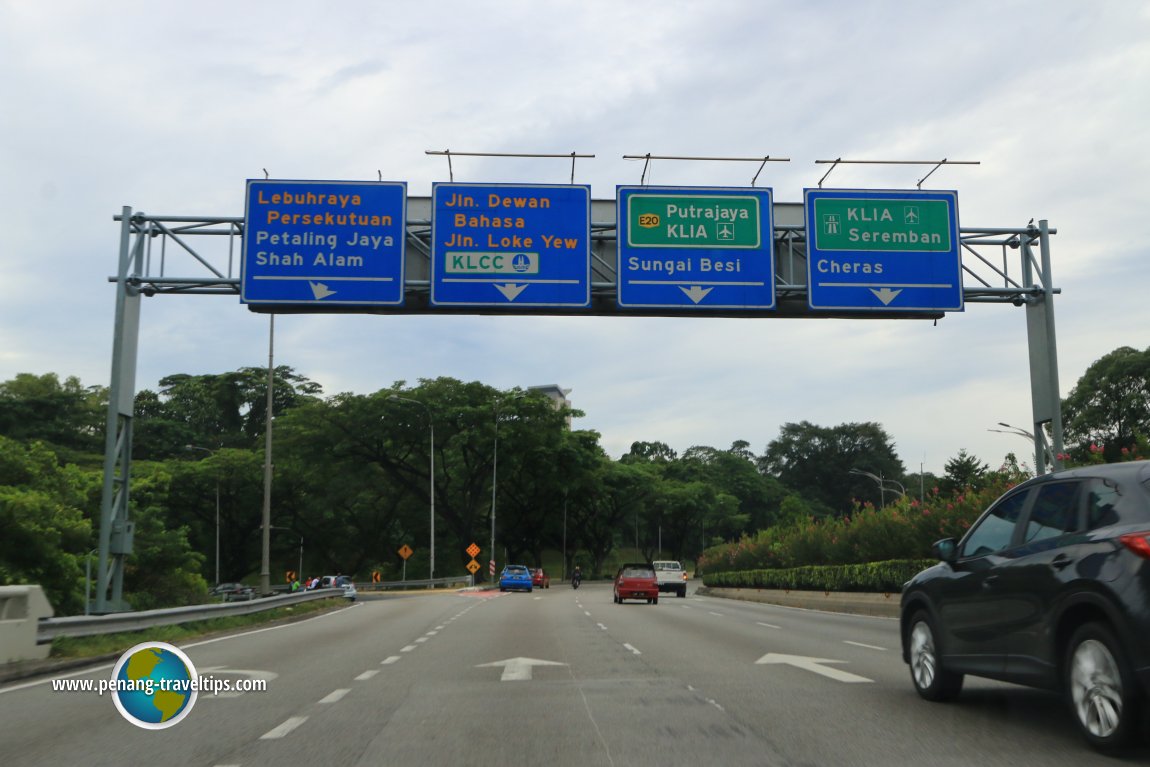 Jalan Damansara, at the junction towards Jalan Syed Putra
(8 July, 2016)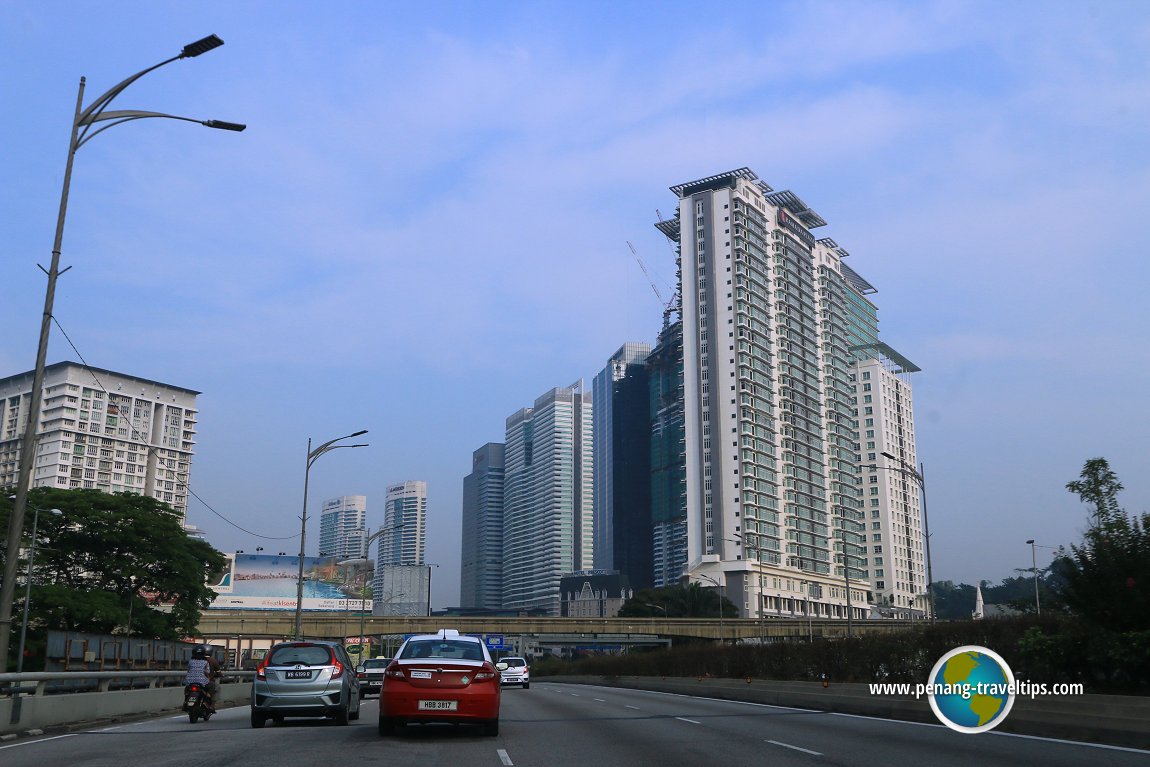 Jalan Damansara heading west
(11 July, 2016)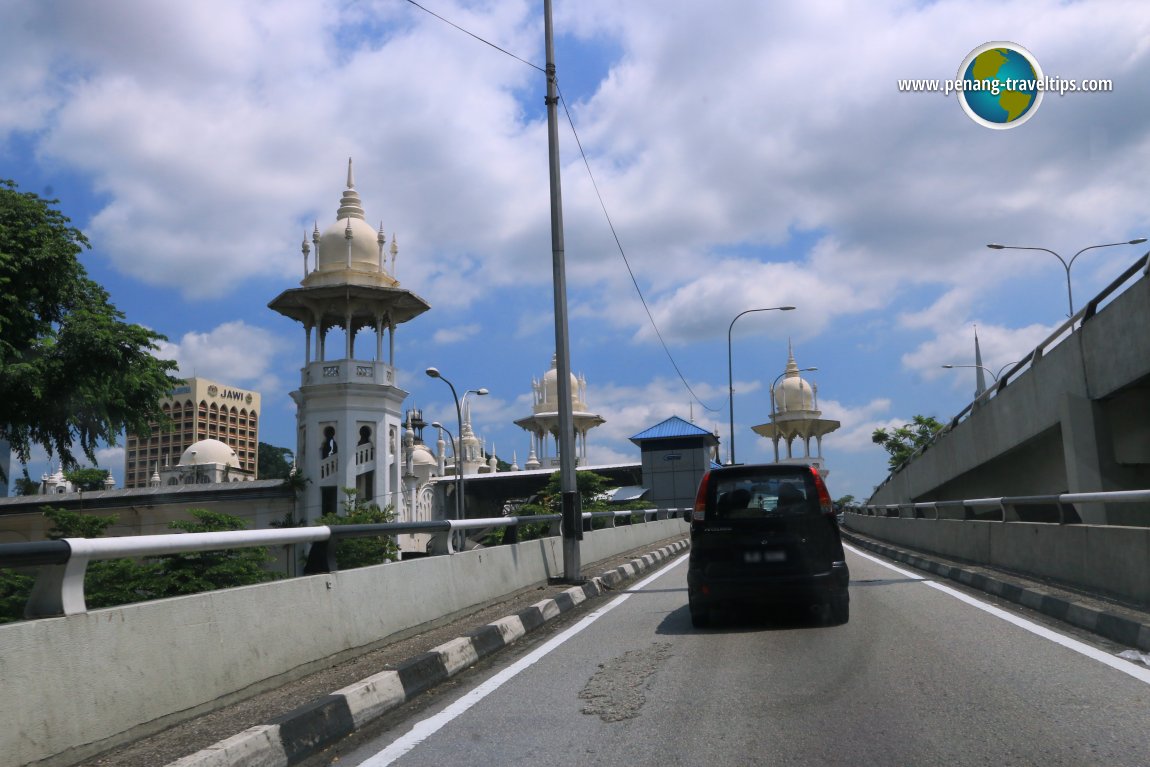 Ramp going up to Jalan Damansara near the Kuala Lumpur Railway Station
(14 June, 2017)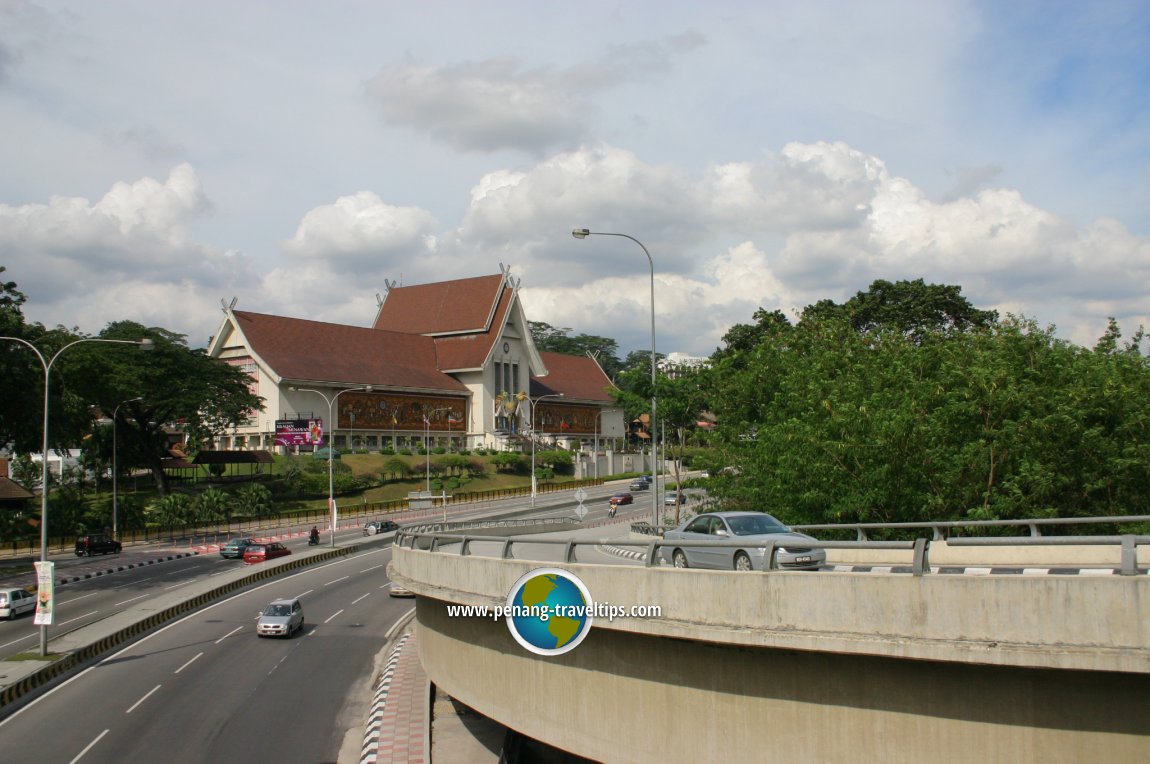 Jalan Damansara, at Muzium Negara
(9 October, 2004)

Segments of Jalan Damansara today
Jalan Damansara Segment I: Jalan Hishamuddin to Jalan Travers
Jalan Sultan Hishamuddin & Jalan Sultan Sulaiman meet Jalan Damansara
Jalan Damansara meets
Jalan Sultan Hishamuddin
and
Jalan Sultan Sulaiman
.
Jalan Damansara meets Jalan Damansara
One of the most curious aspects of Jalan Damansara is that two different roads are by the same name, and at this point, they overlap. A ramp from the lower portion circles up to connect with the one above.
Jalan Travers meets Jalan Damansara
Jalan Travers becomes Jalan Damansara after the flyover for
Jalan Stesen Sentral
.
Jalan Damansara Segment II: Jalan Istana to Jalan Damanseri
Jalan Damansara Segment III: Sprint Expressway to Damansara-Puchong Expressway
References
Kuala Lumpur Street Names by Mariana Isa & Maganjeet Kaut, published by Marshall Cavendish (2015) page 83.
Acknowledgement
A big thank you to Mariana Isa for help in explaining to me the present and past routes of Jalan Damansara.
Add your business to this directory
The Directory of Businesses in Kuala Lumpur
makes it easy for your customers to find you. To list your business,
find out the charges
and
fill up the form
.
Explore Kuala Lumpur with the Klang Valley LRT Network
Enjoy a vacation at The Haven Resort Hotel Ipoh, an award-winning all suite resort nestled in the midst of the limestone hills of Ipoh, now with an exclusive 10% discount for readers of this website!
Buy Your Long-Distance Bus Tickets Here!
If you are planning to travel Malaysia and Singapore by bus, you can now purchase your long-distance bus tickets directly from
Bus Online Ticket
, where you get to check the schedule as well as price of tickets from various bus companies.
About me
Hello and welcome! My name is
Timothy Tye
or simply Tim. This is my personal encyclopedia. I created it to compile all the information about places. It represents my body of travel knowledge collected since 2003, and still being updated almost daily.
As a Christian, I write on travel so that
God's Good News
can reach every corner of the world and connect with those needing it. If you wish to ask me anything, feel free to
contact me here
. Thank you for visiting, and have a great day!
Copyright © 2003-2017
Timothy Tye
. All Rights Reserved.