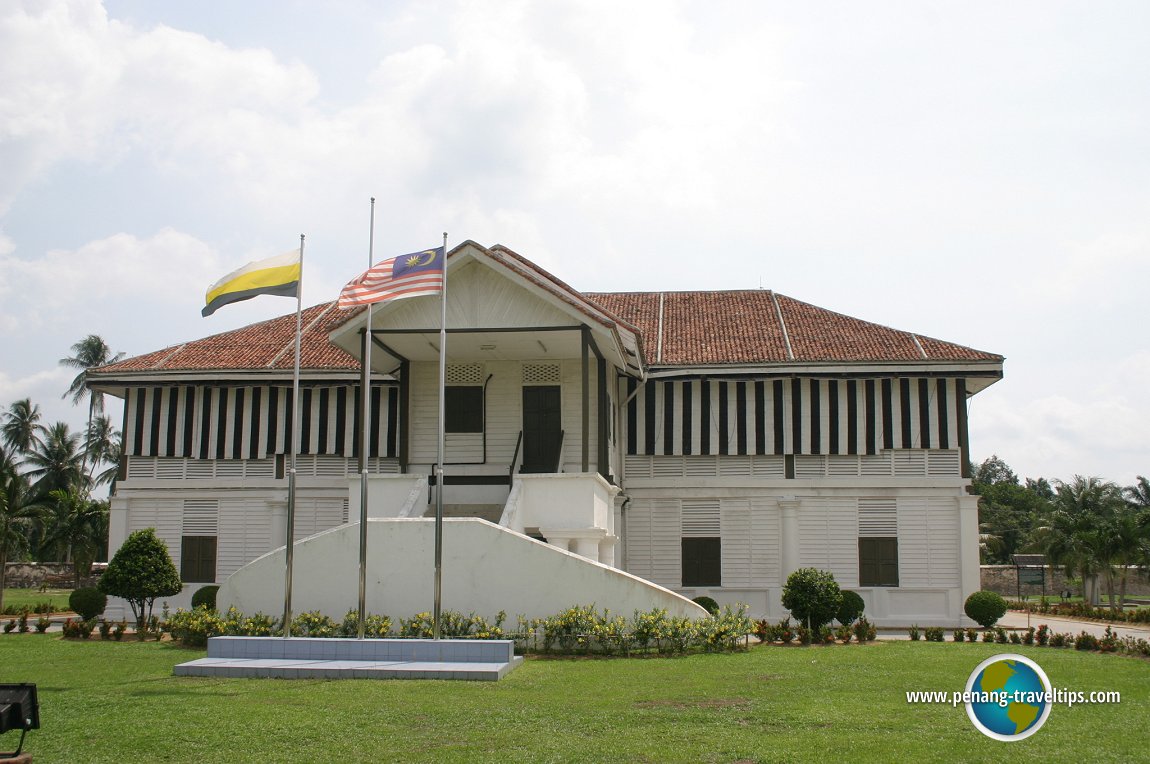 Kota Ngah Ibrahim, Matang
(16 April, 2005)


Kota Ngah Ibrahim
(GPS: 4.81237, 100.67551) also called
Ngah Ibrahim's Fort
, and nowadays the
Matang Museum
, is a Malay fortress in Matang, Perak. It belonged to Ngah Ibrahim, the Mantri of Larut, and son of Che Long Jaafar, the person who discovered tin in Bukit Gantang in Klian Pauh which led to the establishment of the town of
Taiping
. Originally, Kota Ngah Ibrahim was simply a residence. The discovery was made when Che Long Jaafar found tin encrusted on the feet of his elephant Larut. The elephant lent its name to the Larut region. It was Long Jaafar who brought the first batch of Chinese tin miners to work the tin fields. By the time of Ngah Ibrahim, violent gang warfare had erupted sporadically between the Hai San and the Ghee Hin secret societies over mining lands, making it necessary for him to build a fortified residence.
Ngah Ibrahim was later one of the Malay chieftains found guilty for the murder of the first British Resident of Perak, James Wheeler Woodford Birch. This house was where the 1877 trial of the main perpetrator, Dato' Maharajalela and his follower Si Puntum, was conducted, and they were sentenced to death. Other Malay Chieftains including Sultan Abdullah, Datuk Syahbandar Uda Maamor, Ngah Ibrahim himself and his father-in-law Mohamad Amin were sent into exile in the
Seychelles
. Sultan Abdullah was given a pardon by the British 16 years later, and he returned to Perak to spend the remainder of his life in
Kuala Kangsar
.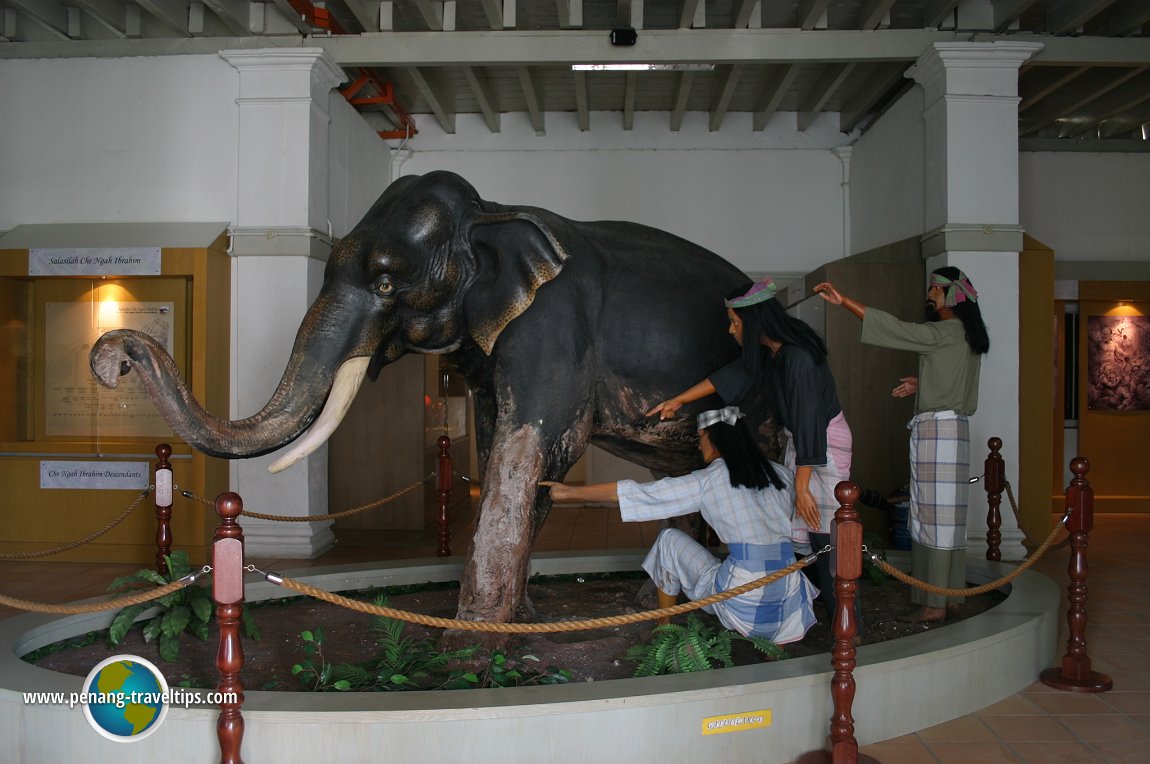 The fortunes of the area began when Malay chieftain
(16 April, 2005)

The appeals by Ngah Ibrahim, his father-in-law and Uda Maamoor to return to Perak were rejected by the British. They were sent to Sarawak and then to Singapore. Ngah Ibrahim never got to return to Perak for all his natural life. He died in Singapore on 4 February, 1887.
Kota Ngah Ibrahim once served as the country's first teachers' training college, called Matang College, before it moved to
Tanjung Malim
becaming known at first as the Sultan Idris Training College, and now as the
Sultan Idris Education University
. During the Japanese Occupation, it was used as the headquarters of the Japanese army. Today it serves as the Matang Historical Complex.
Today Kota Ngah Ibrahim serves as a museum offering interpretation on the Larut Wars. In addition to items that are related to the tin mining activities of Larut, the galleries also exhibit a mixed bag of items that ranges from farming implements to surveying tools.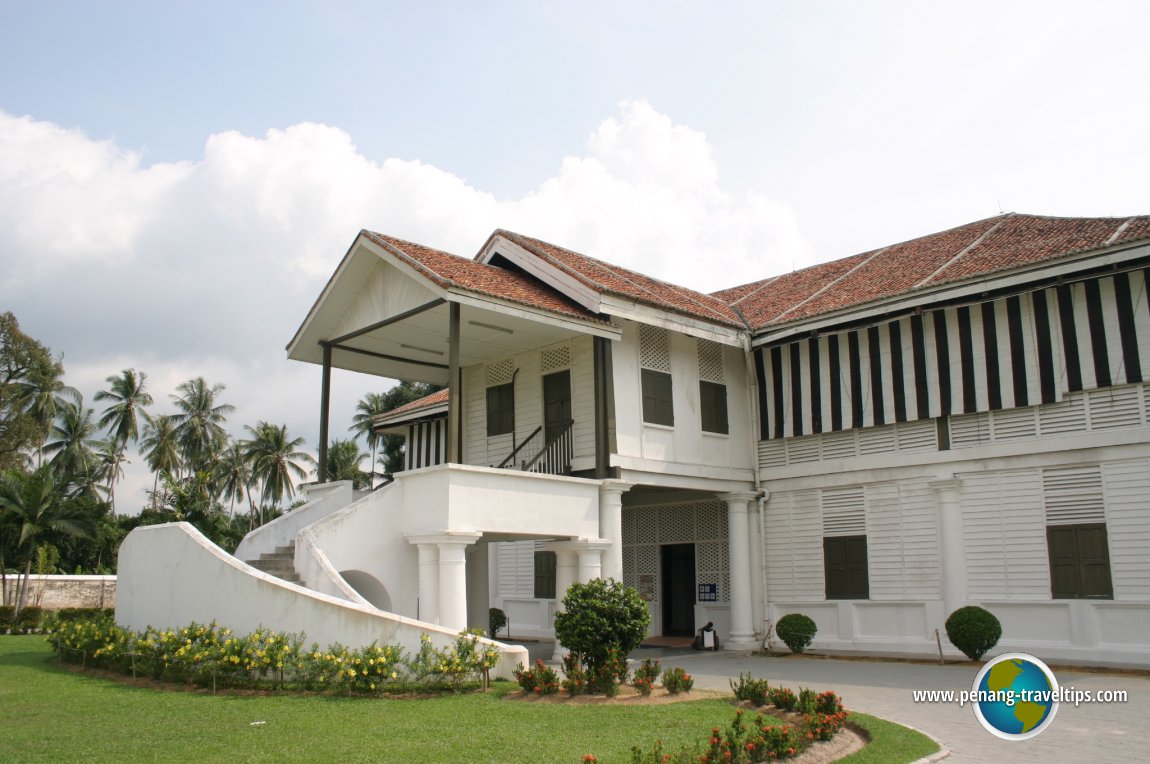 Kota Ngah Ibrahim, Matang
(16 April, 2005)

Sights within Kota Ngah Ibrahim
Updates
16 July 2012: The steed rod sculpture
Win Win Situation
is erected on
Muntri Street
in
George Town
,
Penang
, to commemorate the prosperity generated by the opening of tin mines in Larut because of Ngah Ibrahim.
2007:
On 5 September 2006, the remains of Ngah Ibrahim was discovered at the Pusara Al-Junied in Singapore. The remains of his father-in-law Laksamana Mohamad Amin Alang was also discovered in Singapore, at Pusara Aman in Choa Chu Kang. Archaeologists from the National Heritage Department of Malaysia, working with Warees Investment, a subsidiary of the Islamic Religious Council of Singapore, cooperated in exhuming the remains. Ngah Ibrahim's remains was brought back to be buried at Kota Ngah Ibrahim while Mohamad Amin's was interred at the
Al-Ghufran Royal Perak Mausoleum
in Bukit Chandan, next to the grave of Sultan Abdullah. The remains of Uda Maamor has not yet been found, at time of writing.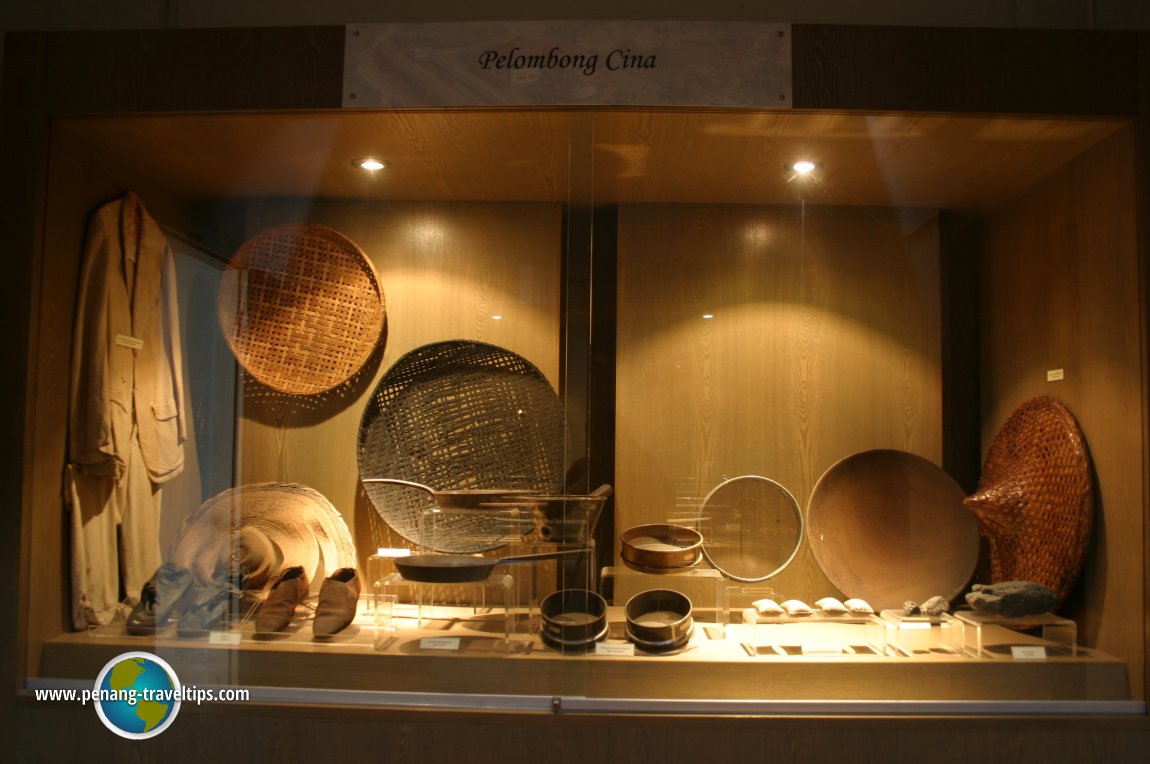 Chinese tin miners' belongings
(16 April, 2005)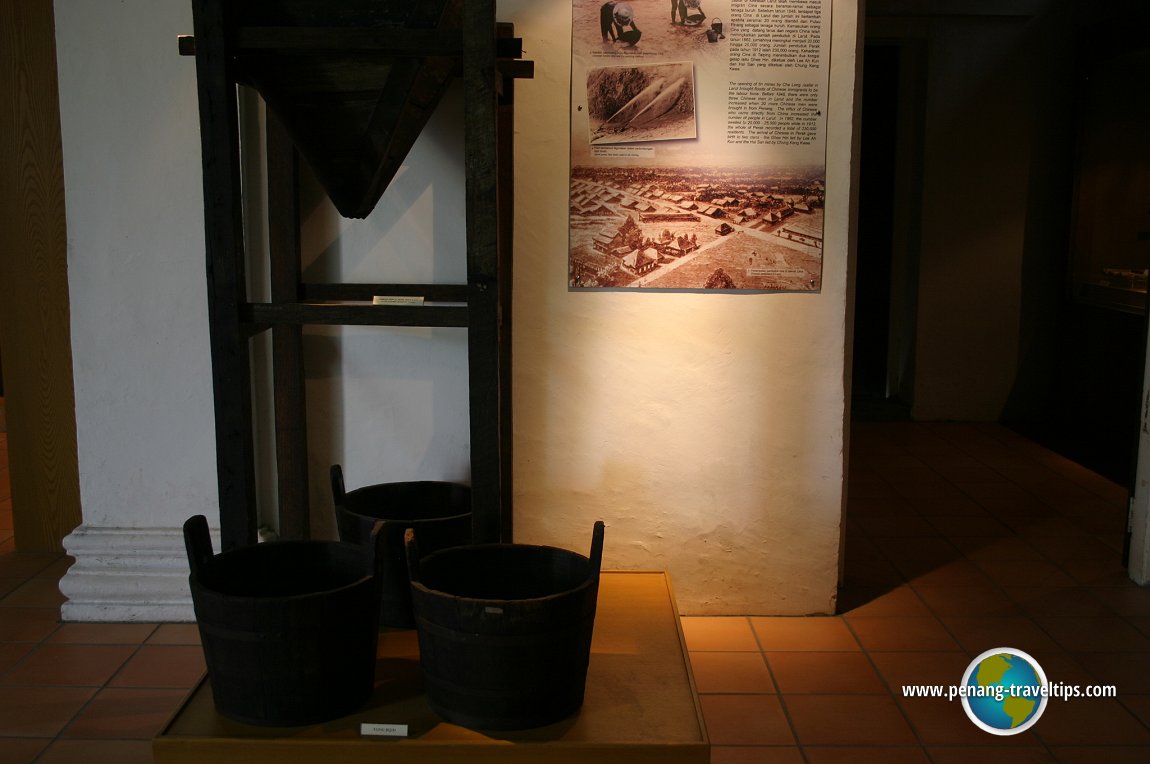 Tin ore buckets
(16 April, 2005)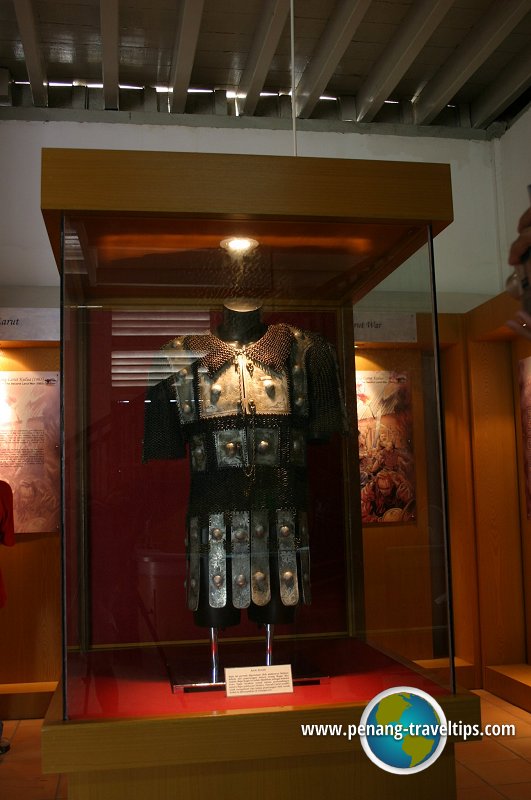 Bugis Armour
(16 April, 2005)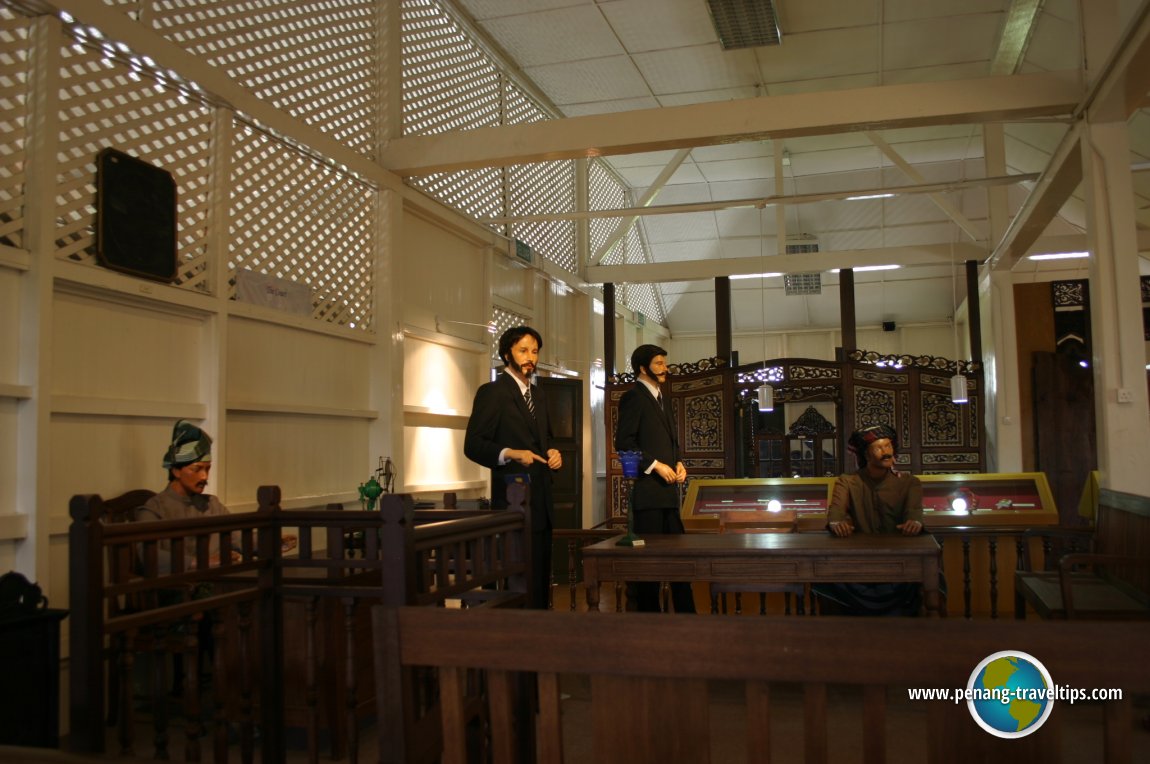 The trial of Ngah Ibrahim, conducted at his residence
(16 April, 2005)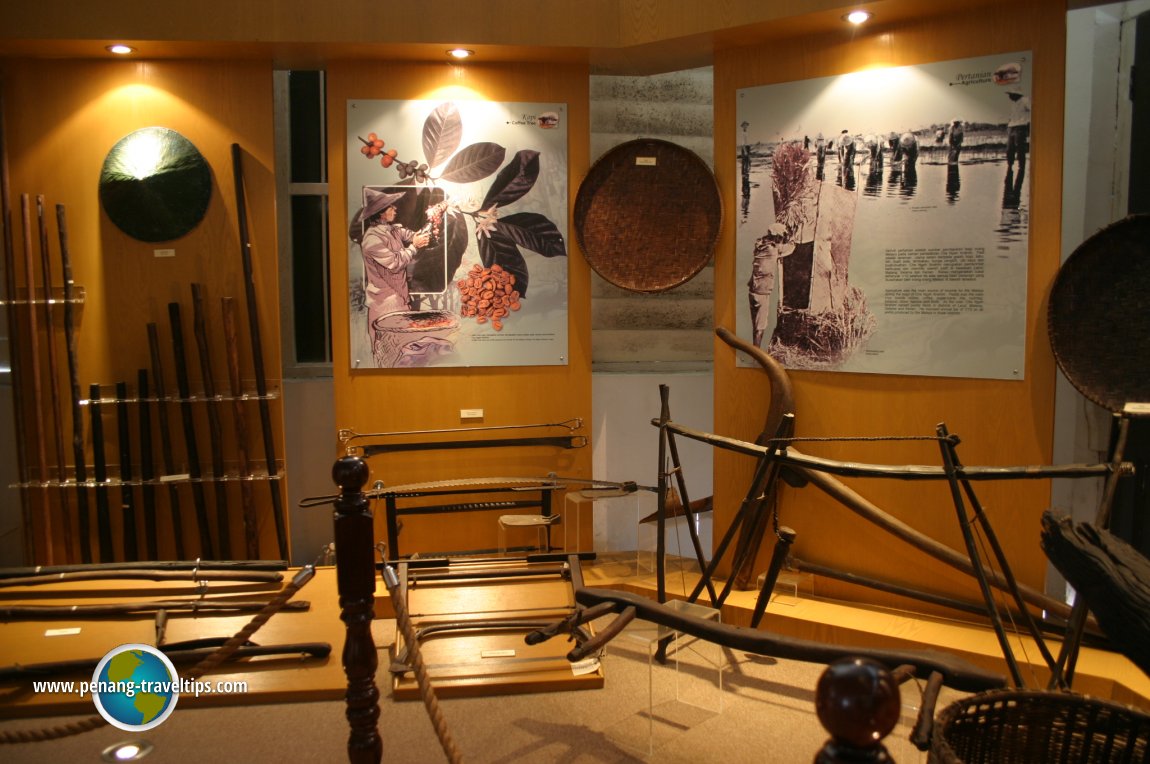 Farming implements among the exhibits at Kota Ngah Ibrahim
(16 April, 2005)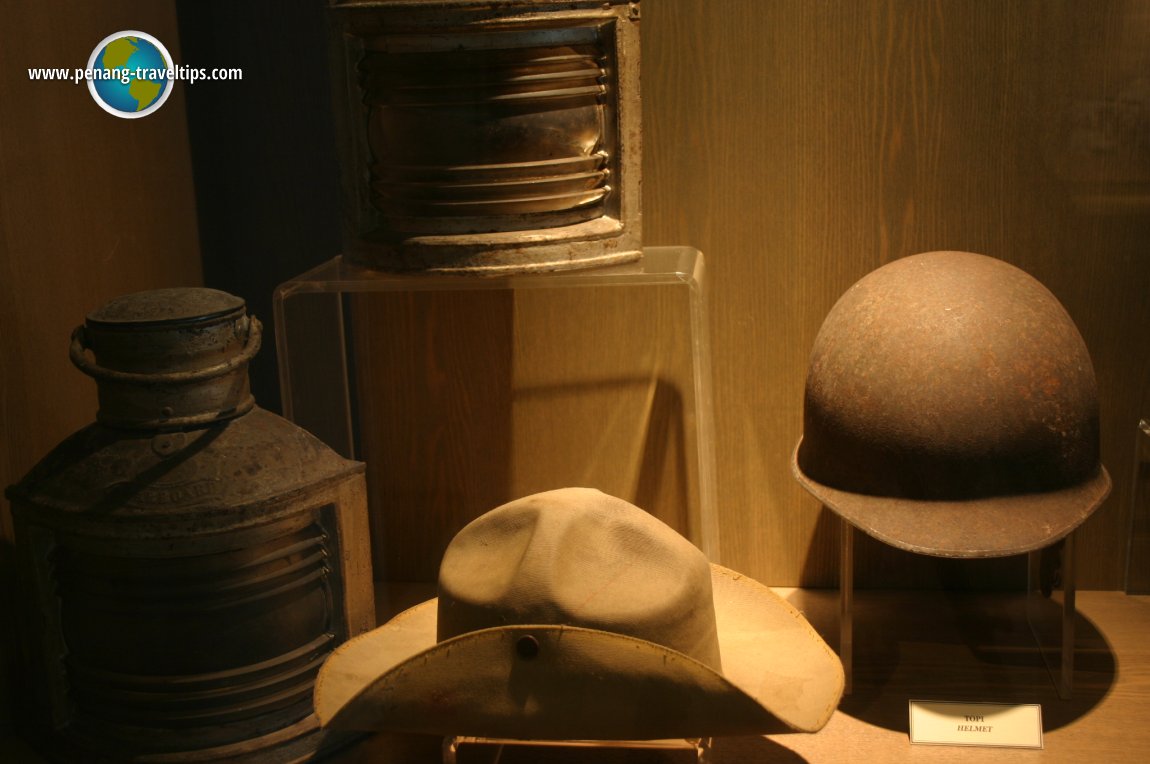 Helmet, hat and various other items exhibited at Kota Ngah Ibrahim
(16 April, 2005)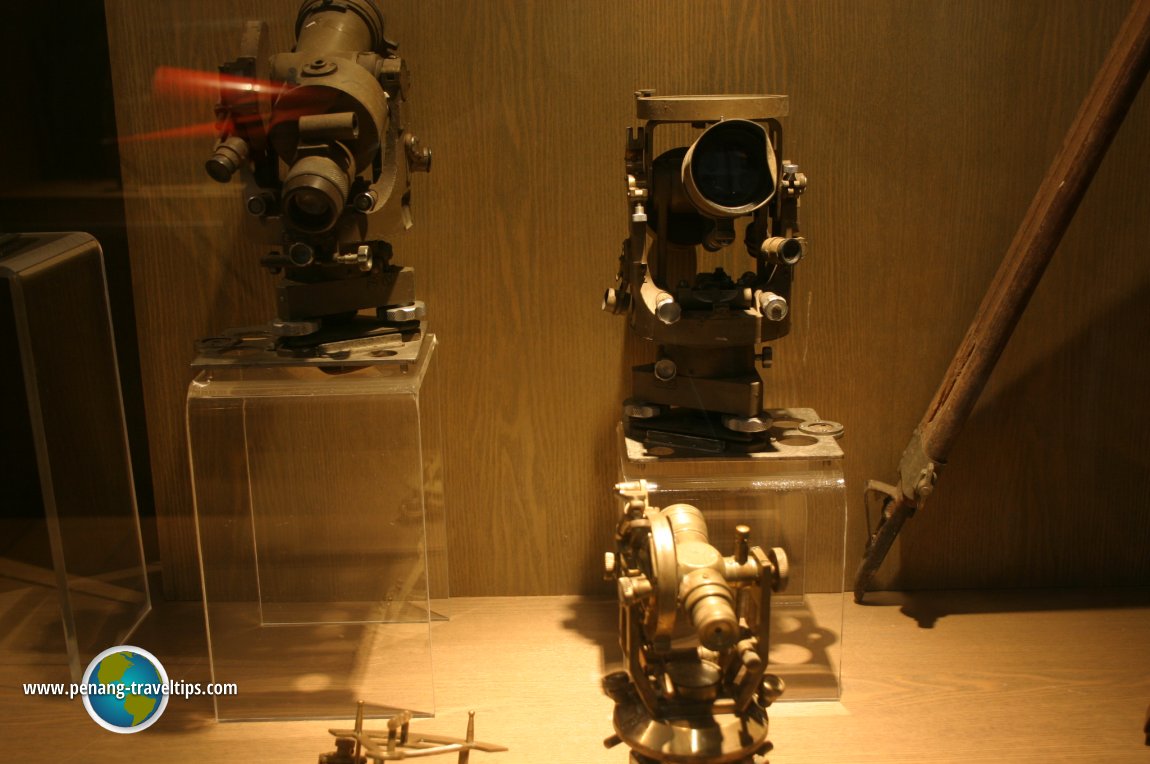 Surveying equipment exhibited at Kota Ngah Ibrahim
(16 April, 2005)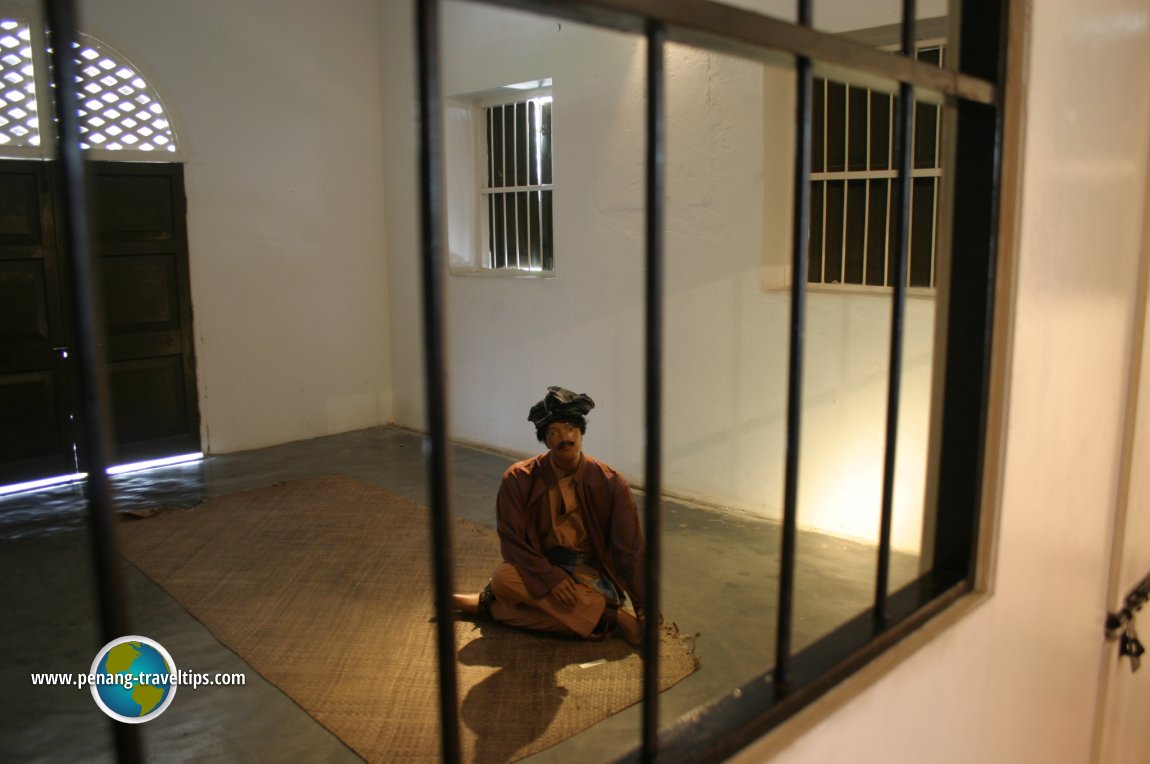 Ngah Ibrahim incarcerated after the murder of JWW Birch.
(16 April, 2005)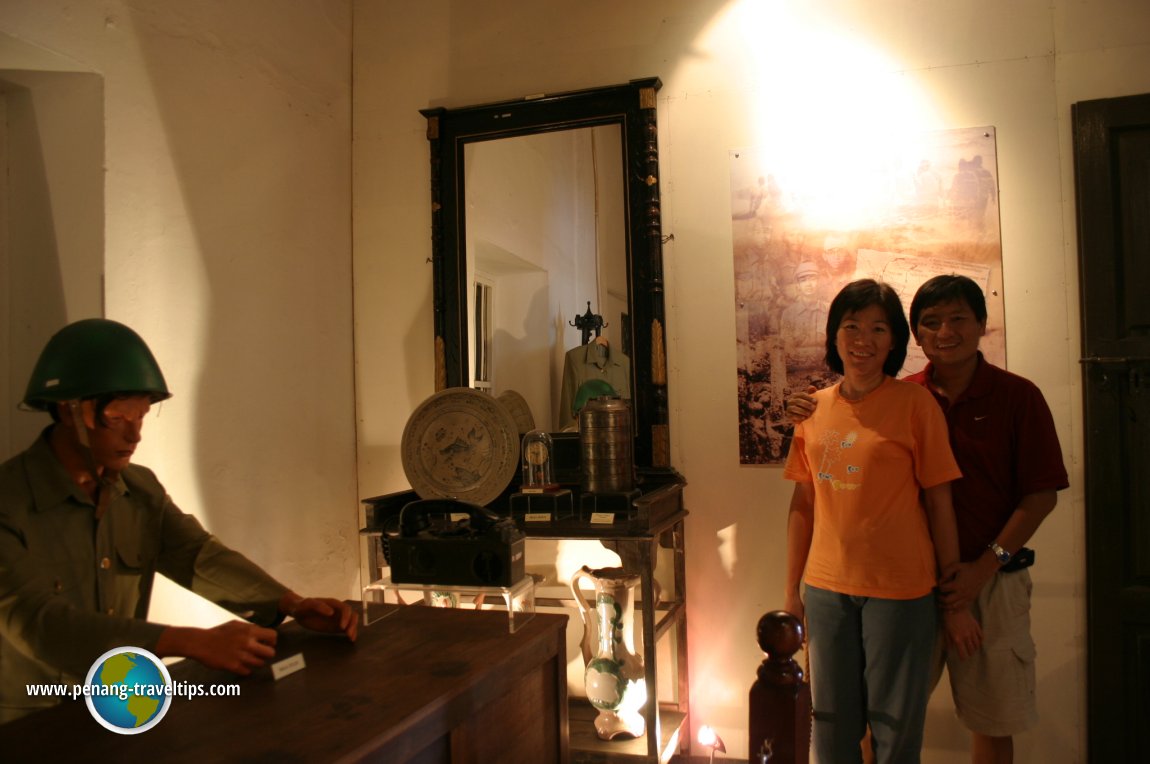 Chooi Yoke and I at Kota Ngah Ibrahim
(16 April, 2005)

Kota Ngah Ibrahim is on the map of Matang
Perak, so much to explore and discover!
To continue exploring Perak, select another destination from the map below!
Enjoy a vacation at The Haven Resort Hotel Ipoh, an award-winning all suite resort nestled in the midst of the limestone hills of Ipoh, now with an exclusive 10% discount for readers of this website!
Buy Your Long-Distance Bus Tickets Here!
If you are planning to travel Malaysia and Singapore by bus, you can now purchase your long-distance bus tickets directly from
Bus Online Ticket
, where you get to check the schedule as well as price of tickets from various bus companies.
About me
Hello and welcome! My name is
Timothy Tye
or simply Tim. This is my personal encyclopedia. I created it to compile all the information about places. It represents my body of travel knowledge collected since 2003, and still being updated almost daily.
As a Christian, I write on travel so that
God's Good News
can reach every corner of the world and connect with those needing it. If you wish to ask me anything, feel free to
contact me here
. Thank you for visiting, and have a great day!
Copyright © 2003-2017
Timothy Tye
. All Rights Reserved.