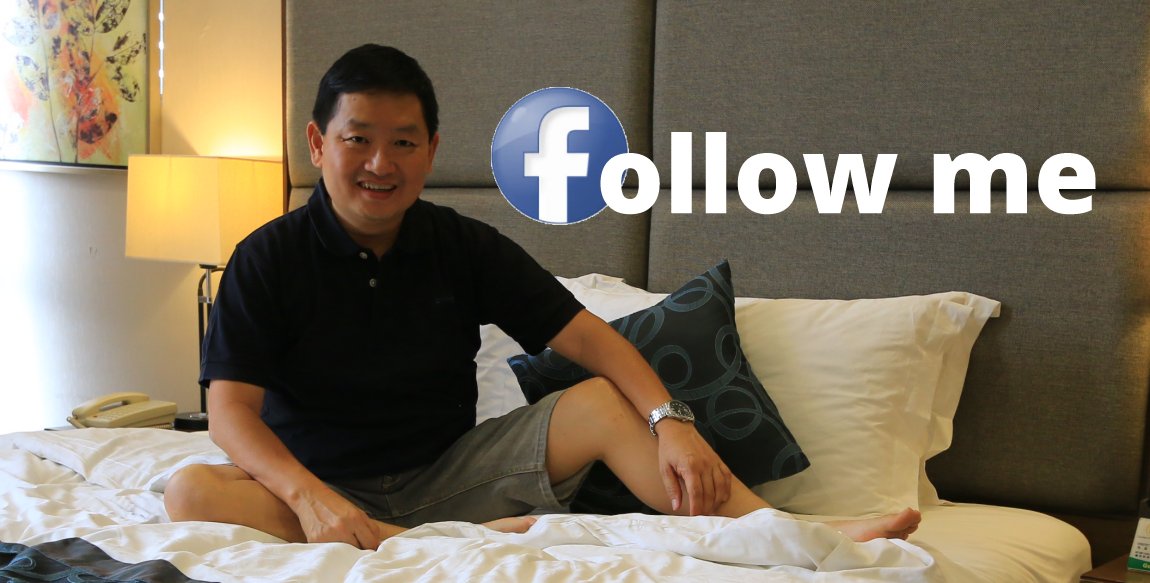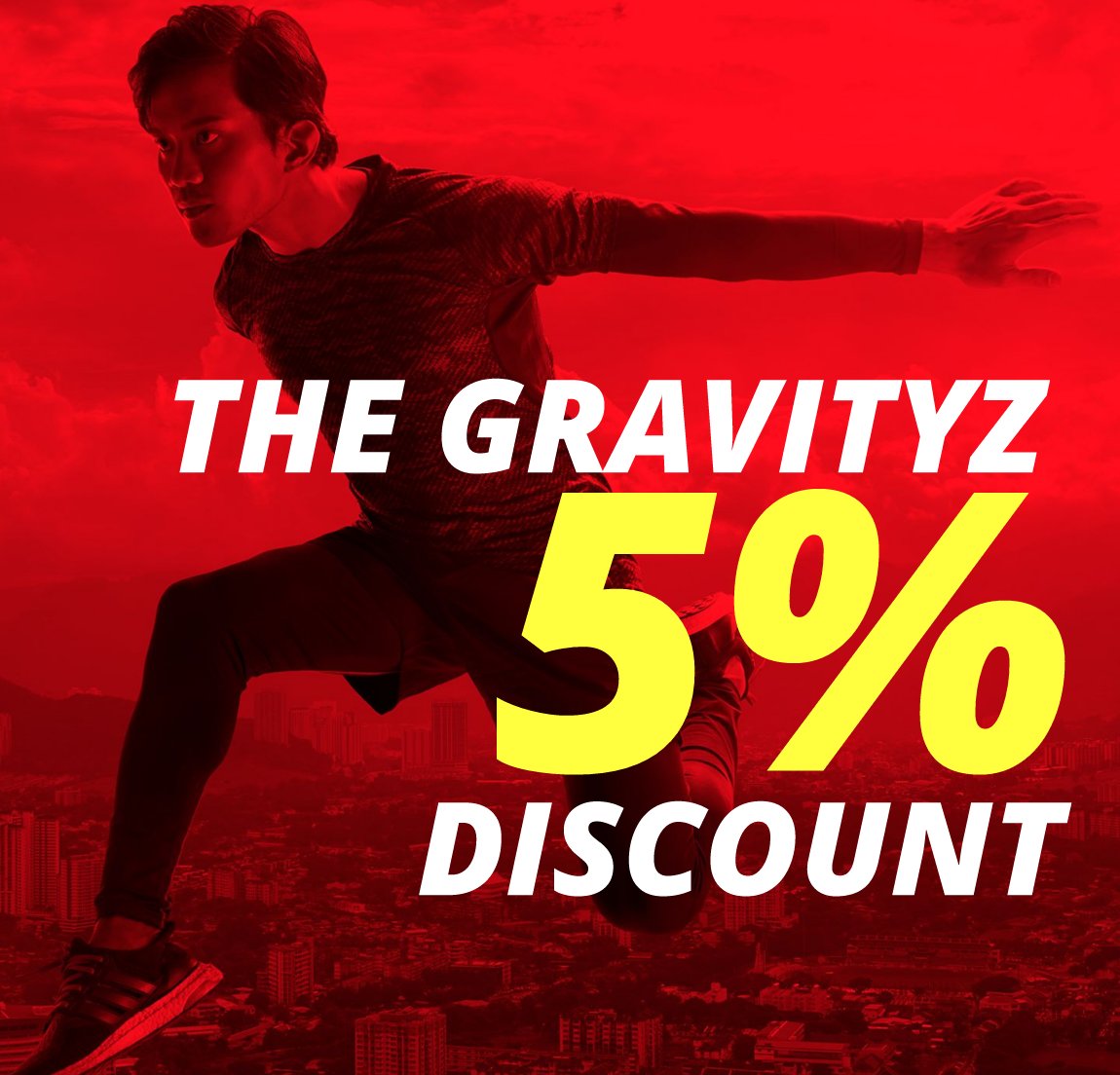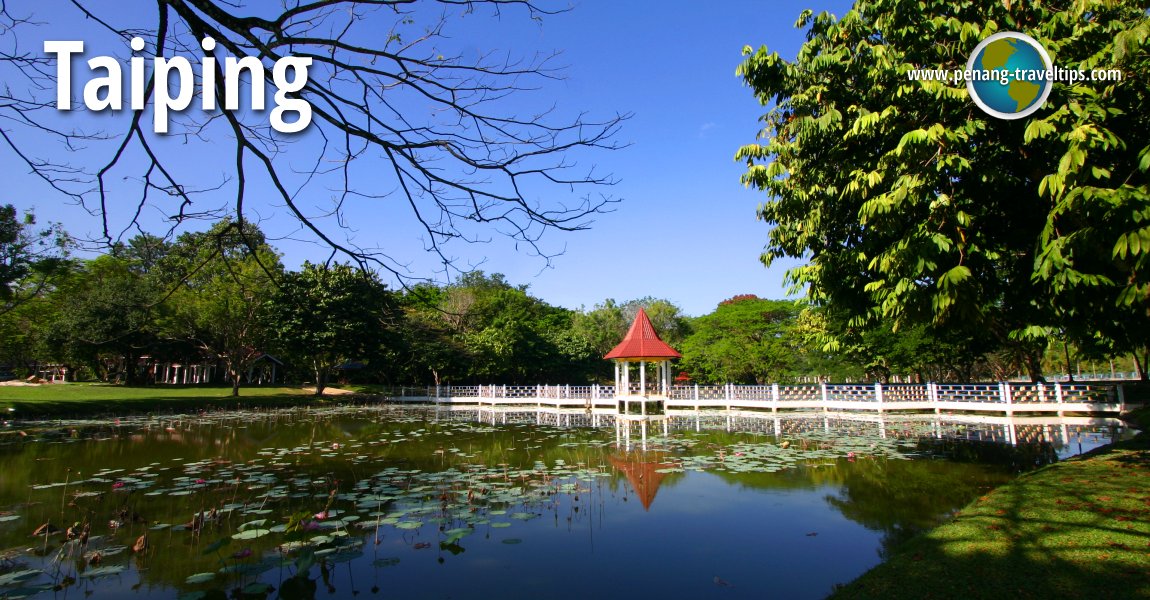 Taiping Travel Tips
(4 February, 2006)


Taiping Travel Tips
provides you free information and suggestions for planning your own trip to this town in Perak.
Taiping
(GPS: 4.85152, 100.74085), (Chinese: 太平; Pinyin: Tàipíng; Hokkien with
Taiji romanisation
: Thai1peng2) is the second biggest town in Perak after
Ipoh
. Located to the north of the state, Taiping was established during the tin mining age, and saw much of the activities associated with that ore. When the seat of Perak's administration moved to Kuala Kangsar in Upper Perak in 1877, Taiping became the administrative capital of Perak. It was only after the Second World War had ended, in 1945, that the state administrative capital was moved to Ipoh.
Location of sights in Taiping
Selected Places of Interest in Taiping
Hotels in Taiping
Eateries in Taiping
Shopping in Taiping
Mosques in Taiping
Churches in Taiping
Transport Hubs in Taiping
Sports and Country Clubs in Taiping
Medial Attention in Taiping
Categories of sights in Taiping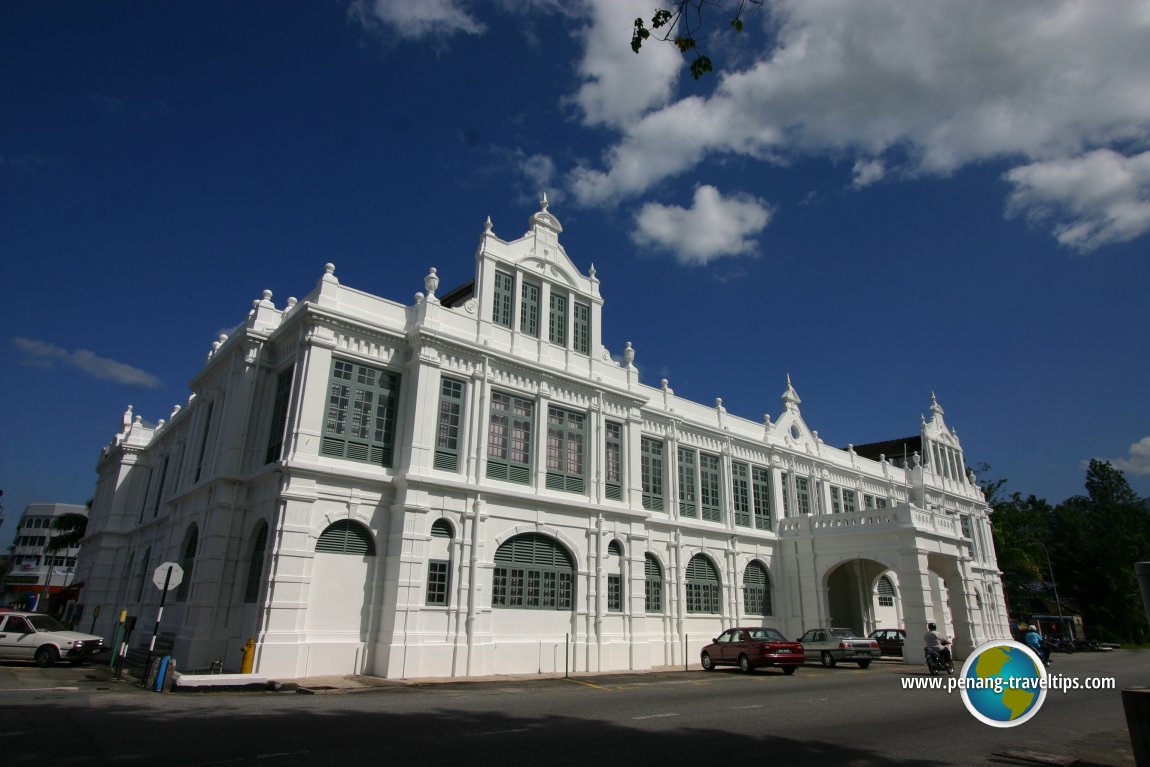 Taiping District Office
(4 February, 2006)


Places near Taiping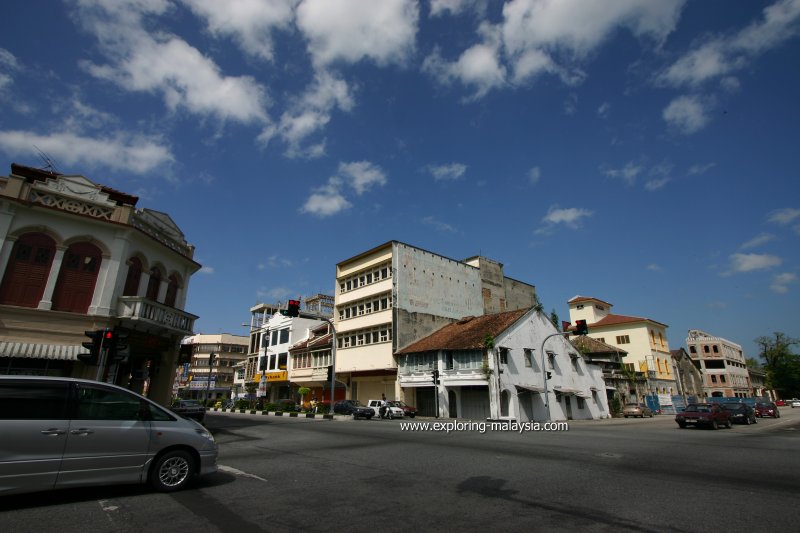 Taiping town (4 February 2006)

Taiping is basically a two-street town. The two main roads in Taiping are Jalan Kota (Kota Road) and Jalan Taming Sari (Main Road). Cutting perpendicular to these two main roads are cross roads to form a grid. This town plan dates from 1880, when a massive fire destroyed much of the old town, giving the British authorities an opportunity to re-plan the town. The Larut Matang District office is located at the northern end of the town while the Indian Muslim Mosque at the southern end.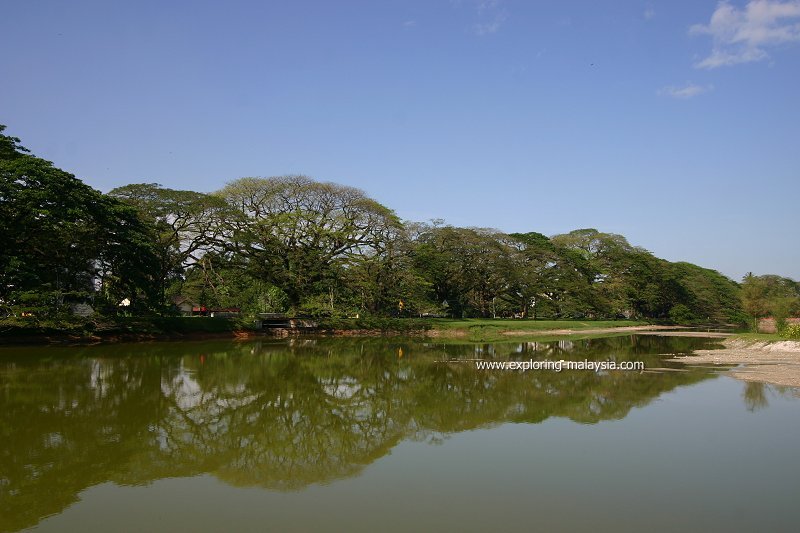 Taiping Lake Gardens (4 February, 2006)

Getting into Taiping
By road
Most people go to Taiping by road. Taiping is accessible from the
North South Expressway
. Coming from the north, you use Exit 148 to
Kamunting
, while coming from the south, you use Exit 146 at
Changkat Jering
. There are buses to Taiping from Penang (Sungai Nibong Express Bus Terminal) and Kuala Lumpur (Puduraya).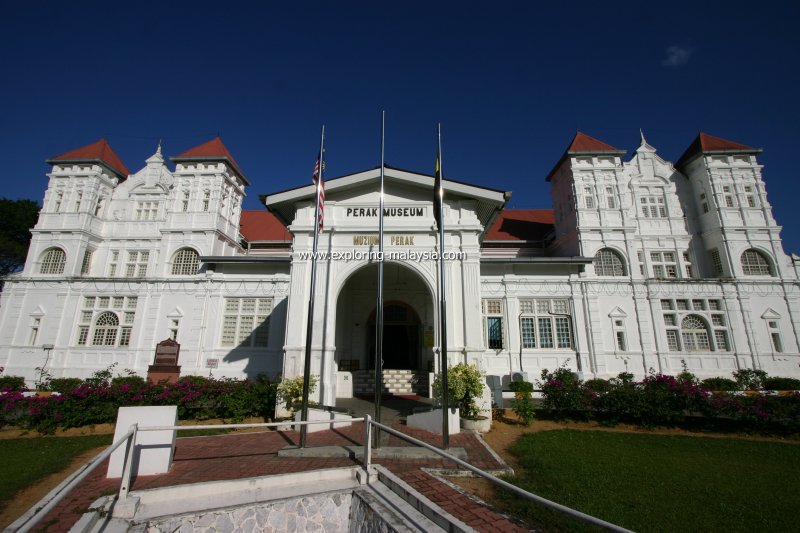 Perak Museum, Taiping (4 February 2006)

By Plane
There is no regular commercial airport in Taiping, so the closest are Penang International Airport and Ipoh Airport. Penang is 1½ hours away on the road, depending on traffic situation, while Ipoh is an hour away.
By Train
The Keretapi Tanah Melayu (KTM, (http://www.ktmb.com.my/) operates train services linking Taiping to
Butterworth
in the north, and Kuala Lumpur in the south, arriving at the newly rebuilt
Taiping Railway Station
. Beginning on 11 July, 2014, the KTM Electric Train Service (ETS) provides a high-speed connection to Taiping from
Kuala Lumpur
and
Butterworth
. The train from
KL Sentral
arrives in Taiping at 12:24 pm in the afternoon, while the train from
Butterworth Railway Station
arrives at 6:25 pm.
Getting around Taiping
Taiping is a fairly compact town, and most of the places of interest can actually be visited on foot, except for places like the Taiping Lake Gardens, Taiping Zoo and Maxwell Hill. For these, taxi is probably the only option. Otherwise, it is advisable to drive.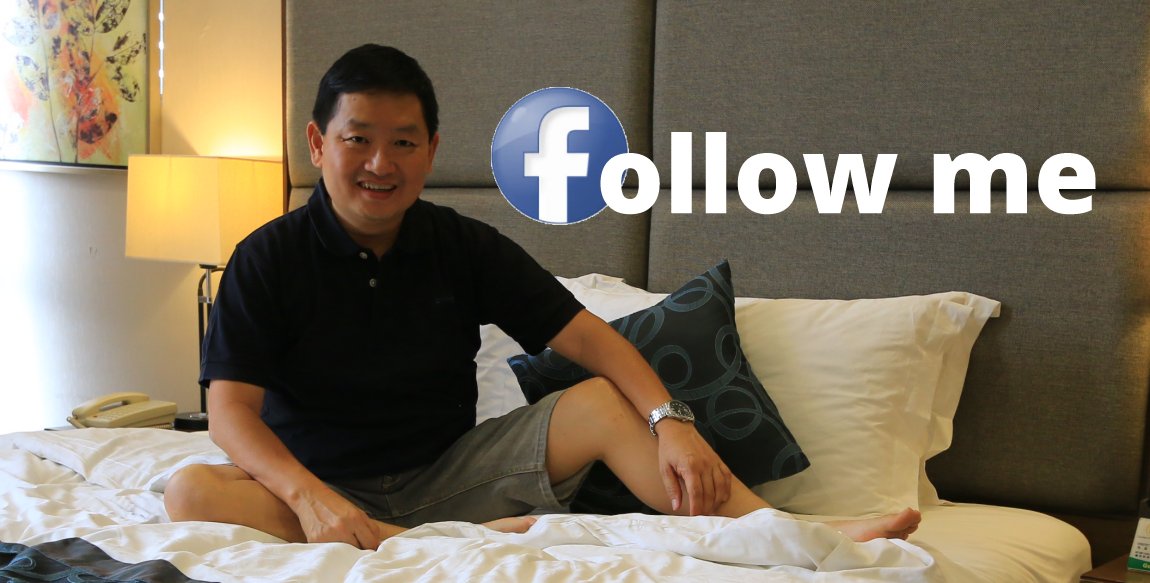 Buy Your Long-Distance Bus Tickets Here!
If you are planning to travel Malaysia and Singapore by bus, you can now purchase your long-distance bus tickets directly from
Bus Online Ticket
, where you get to check the schedule as well as price of tickets from various bus companies.
About me