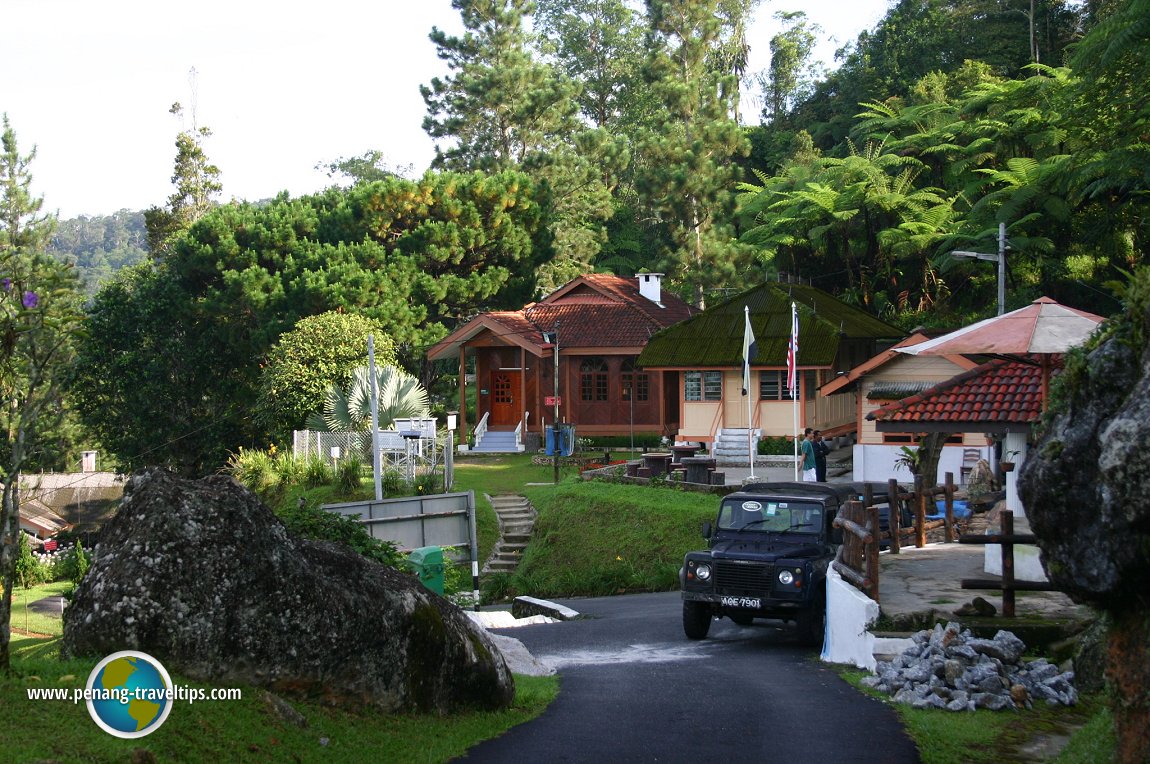 Maxwell Hill (Bukit Larut), Perak
(16 April, 2005)


Maxwell Hill
(GPS: 4.86051, 100.75997), also known as
Bukit Larut
, is located approximately 9km from Taiping. Maxwell Hill is mainland Malaysia's oldest and smallest hill resort in
mainland
Malaysia. (
Penang Hill
on Penang island is the oldest hill resort in Malaysia.)
Maxwell Hill stands 1,035m above sea level, and is accessible only by government-owned four-wheel-drive vehicles. A return journey up Maxwell Hill costs an economical RM4, meaning a mere RM2 takes you all the way up the lengthy and headache-inducing hill road. The road twists and turns through lush vegetation, and you can feel the air becoming gradually cooler as the jeep climbs higher. Along the way you should see clusters of hikers conquering Maxwell Hill, a feat that takes approximately two to three hours.
Road up Maxwell Hill
(16 April, 2005)

Maxwell Hill History
Maxwell Hill was named after William Edward Maxwell, who was appointed Assistant Resident of Perak in 1875, not long after the murder of British Resident J.W.W.Birch at
Pasir Salak
. (But even before then, it was known locally as Bukit Larut.)
Maxwell was a gifted Malay scholar who, unlike his peers, was well versed in local customs. His appointment was in a way to soothe the displeasure among Malays and Chinamen in the Larut area brought on by the rather insensitive Birch administration.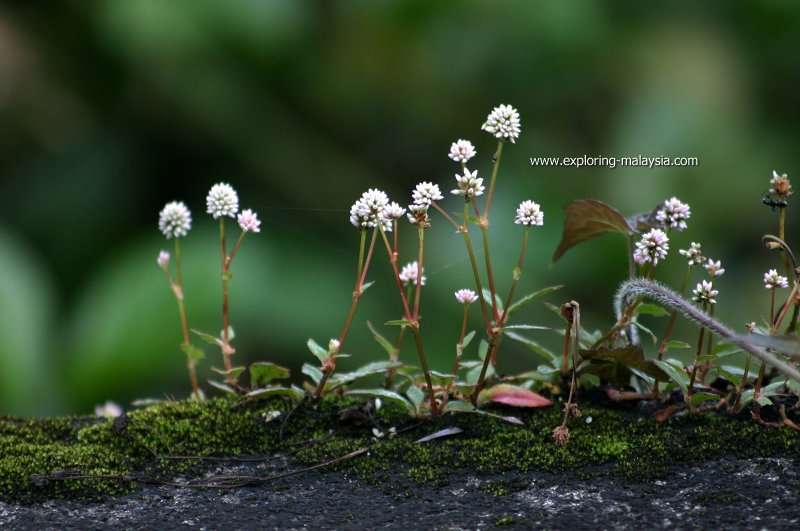 The flora of Maxwell Hill
(16 April, 2005)

At that time, the British was looking for a hill retreat away from the tropical heat for its senior office, a place similar to Simla in India. Several hillstations were proposed, including Gunung Angsi in Negri Sembilan, Bukit Kutu in Selangor and Gunung Kledang in Perak, none of which served the purpose adequately. After much search, Maxwell discovered that there's a hill right on his doorstep, right within Larut District that has so far missed his consideration. The hill stands 1250m above sea level. The journey from foot to peak is 13 kilometres, making it suitable for the purpose intended. Hence Maxwell Hill was born.
Maxwell Hill on Google Maps Street View
Maxwell Hill is on the map of Taiping
Steps were immediately taken to develop Maxwell Hill, or Bukit Larut as it was then known, and by the 1870's, a number of Mat Salleh visitors have called upon it, among them Isabella Bird and Ambrose Rathborne. In those days, the visitors have a choice of walking, taking a pony, or being carried on a "mountain chair". It wasn't until the mid 1940's that the road was widened and made suitable for vehicles.
That was during World War II, when Taiping was declared the administrative center for Perak and Indonesia by the occupying Japanese forces, the Japanese official made Maxwell Hill his residency. He forced the prisoners of war to build the road up the hill. Although the road was only opened in 1948, three years after the Japanese surrender, much of it was built through the sweat, blood and lives of ragged prisoners of war.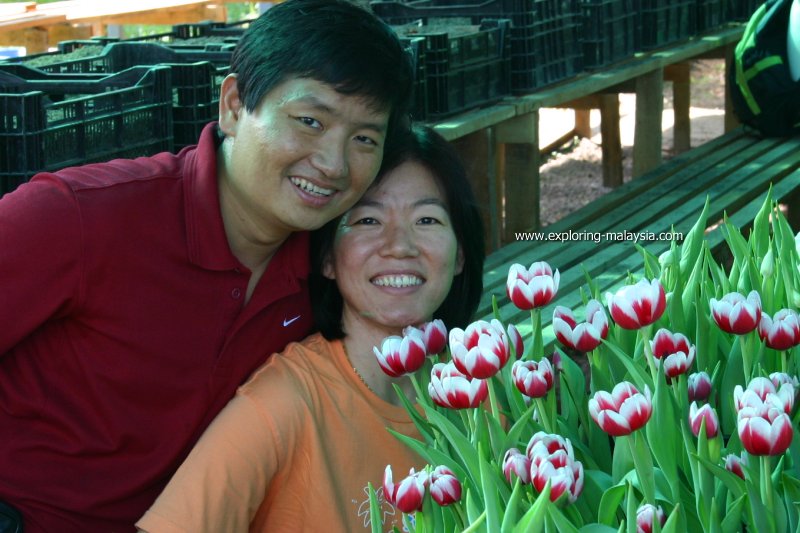 Tim and Chooi Yoke on Maxwell Hill
(16 April, 2005)

The cottages on Maxwell Hill all carry their own personalities and names. Today most of these names have been localised, among them The Hut (now Cendana), The Cottage, Treacher (Tempinis), Watson's Rest House (Beringin), The Federal Bungalows (Sri Angkasa), Speedy's Chalet (Rumah Rehat Gunung Hijau), The Nest and The Box. Sad to say, many of these bungalow are in various stages of deterioration, without enough funds or manpower to keep them to their former glory. As you visit them today, you cannot help but imagine better days for these forlorn structures.
Apart from the Telecommunication tower on Gunung Hijau where the Cottage stands, there hasn't been much development on Maxwell hill, apart from the recent interest in tulip cultivation, which, however, is still very much on an experimental scale.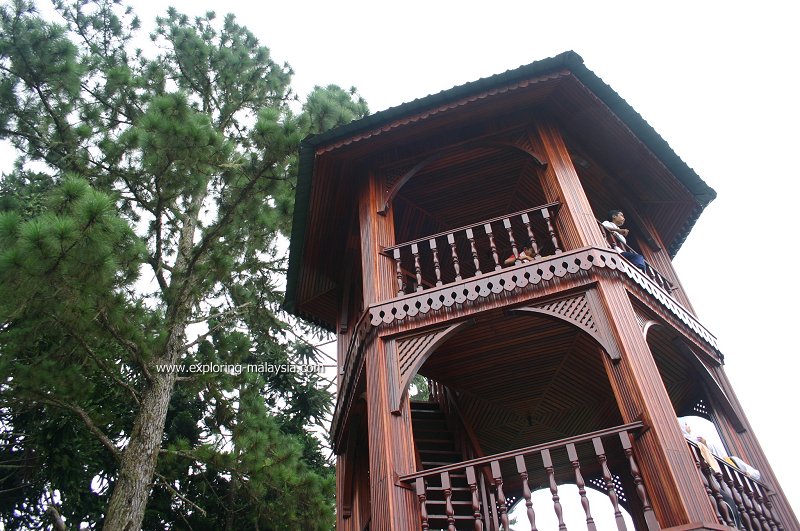 Look-out tower on Maxwell Hill
(16 April, 2005)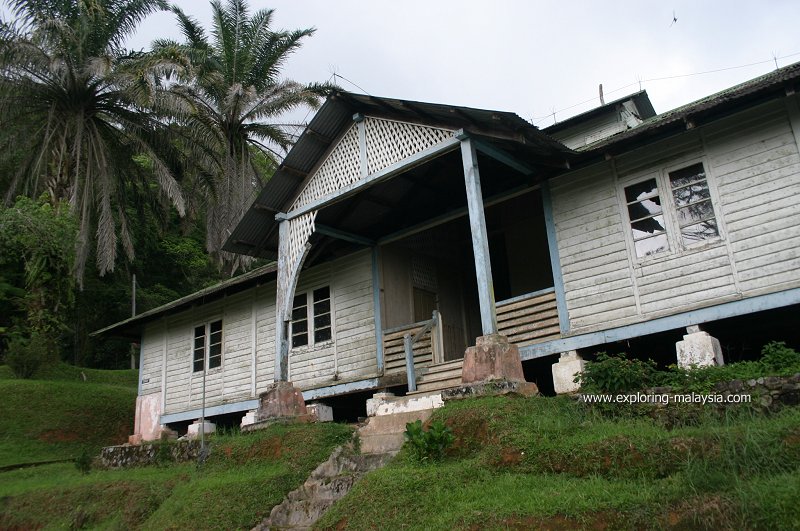 Colonial-era bungalow on Maxwell Hill
(16 April, 2005)


Maxwell Hill Tulip Cultivation
An experiment in tulip cultivation was began in 2004 and continued until around 2011, when it was discontinued. No known reason is presently forthcoming over its discontinuation. The following the shots I took of the tulips in 2005.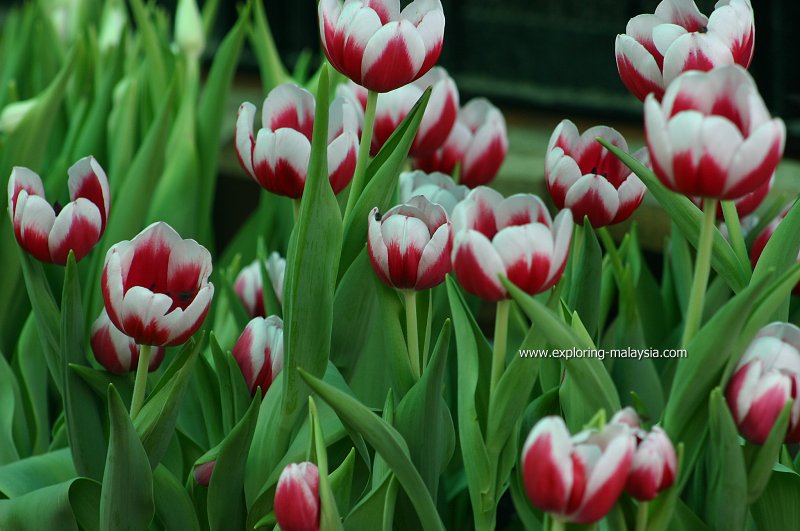 Tulips of Maxwell Hill
(16 April, 2005)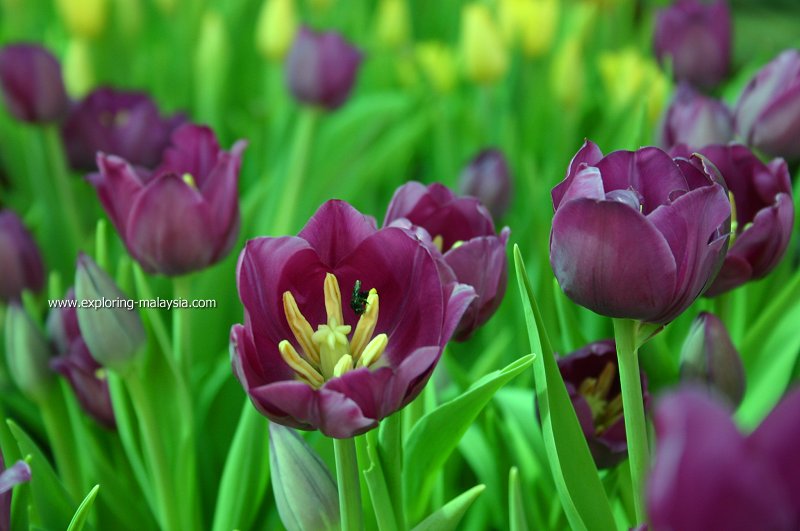 Tulip Bukit Larut
(16 April, 2005)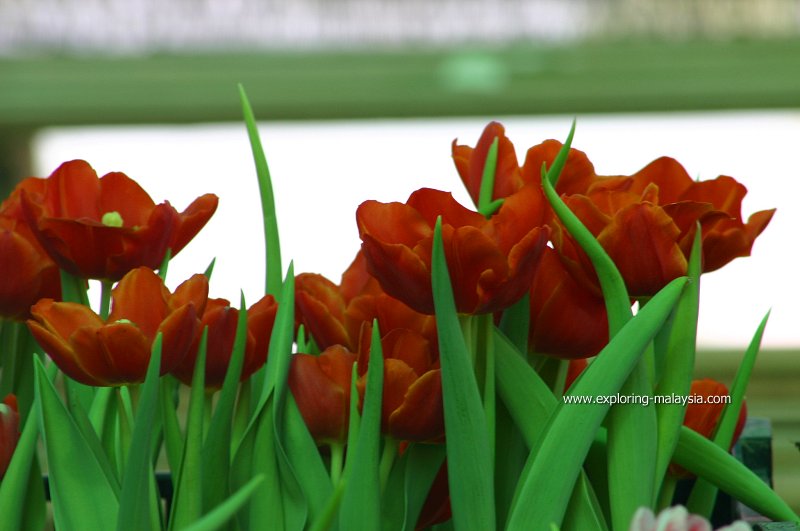 Maxwell Hill Tulips
(16 April, 2005)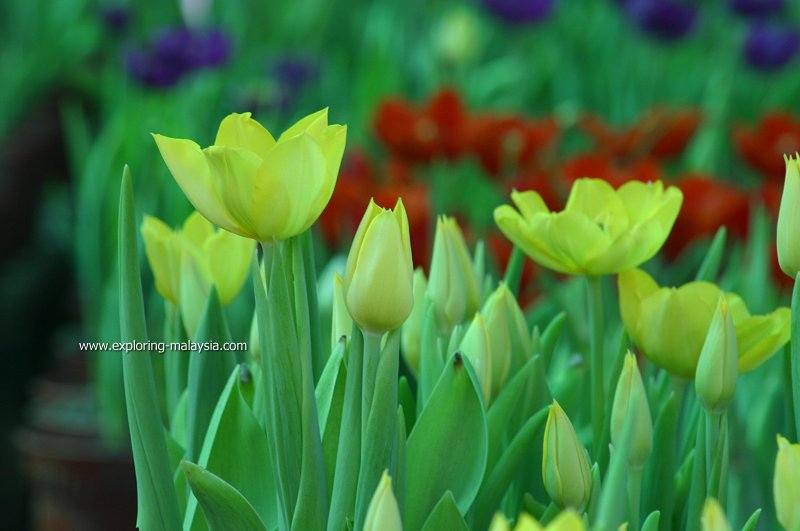 Tulips of Maxwell Hill
(16 April, 2005)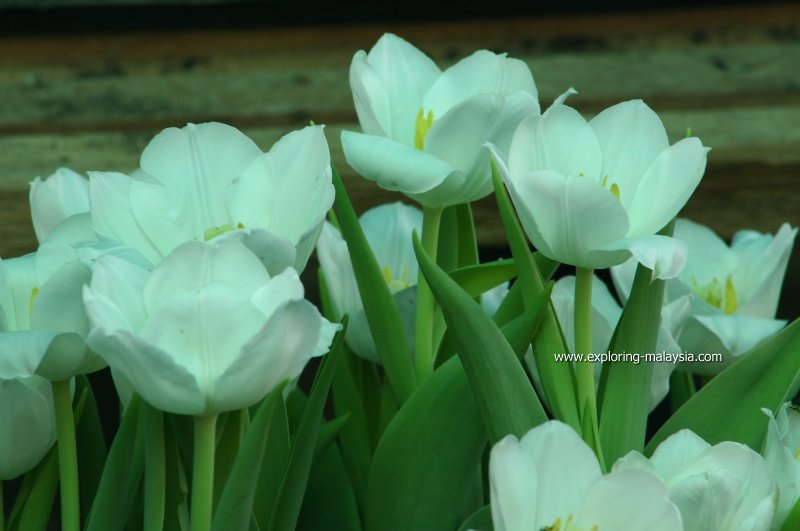 Bukit Larut tulips
(16 April, 2005)

Perak, so much to explore and discover!
To continue exploring Perak, select another destination from the map below!
Enjoy a vacation at The Haven Resort Hotel Ipoh, an award-winning all suite resort nestled in the midst of the limestone hills of Ipoh, now with an exclusive 10% discount for readers of this website!
Buy Your Long-Distance Bus Tickets Here!
If you are planning to travel Malaysia and Singapore by bus, you can now purchase your long-distance bus tickets directly from
Bus Online Ticket
, where you get to check the schedule as well as price of tickets from various bus companies.
About me
Hello and welcome! My name is
Timothy Tye
or simply Tim. This is my personal encyclopedia. I created it to compile all the information about places. It represents my body of travel knowledge collected since 2003, and still being updated almost daily.
As a Christian, I write on travel so that
God's Good News
can reach every corner of the world and connect with those needing it. If you wish to ask me anything, feel free to
contact me here
. Thank you for visiting, and have a great day!
Copyright © 2003-2017
Timothy Tye
. All Rights Reserved.