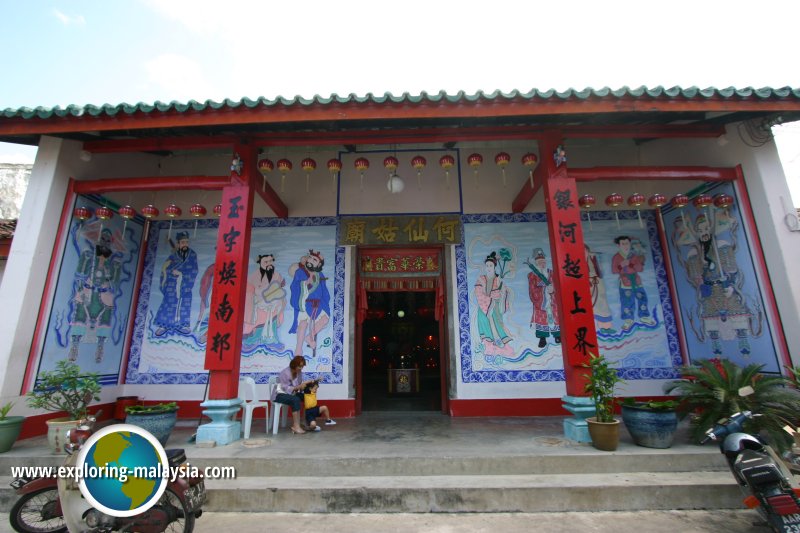 Temple of the Immortal Girl, Taiping
(4 February, 2006)


Temple of the Immortal Girl
(GPS: 4.85316, 100.74401), or Ho Hsein-ku Miaou, He Xiangu Miau, Taiping, is a temple dedicated to the worship of the Immortal Woman Ho (or He, in pinyin).
According to Chinese mythology, Hé Qiñng is one of the Eight Immortals, a group of legendary fairies. He Xiangu originates from Yong Prefecture in Linglin County, Hunan Province, during the Tang Dynasty (618-907AD). When she was born, He Xiangu had 6 long hair from the top of her head. At the age of 14-15, she had a dream where a divine being appeared to her and instructed her to eat powdered mica, telling her it would make her immortal. It is believed that she ascended into the sky and became an immortal.
The Temple of the Immortal Girl shares the same compound with the Cantonese Association, or Kwan-Tung Hui-Kwan of Taiping. The association was founded by
Kapitan China Chung Keng Kwee
and other prominent members of the Chinese society in 1887.
It is interesting to note that this is one of the examples of generosity of Kapitan Chung Keng Kwee, who is a Hakka from the Hai San society, to the Cantonese of the Ghee Hin society. Refer also to the
Ng Fook Thong
, the United Cantonese District Association, in Penang.
Address
Temple of the Immortal Girl
Jalan Tokong, 34000 Taiping
360&deg View of Temple of the Immortal Girl on Google Maps Street View

Temple of the Immortal Girl is on the map of Taiping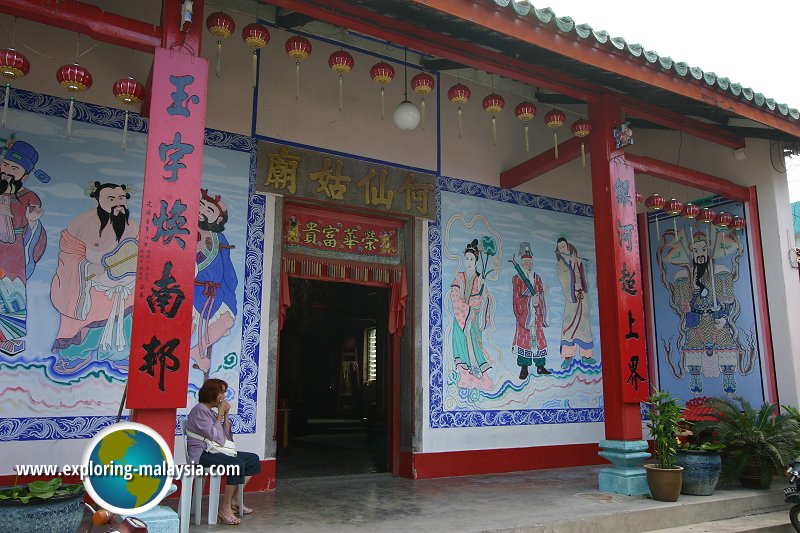 Wall murals of the Eight Immortals, on the front fac¸ade of the Temple of the Immortal Girl
(4 February, 2006)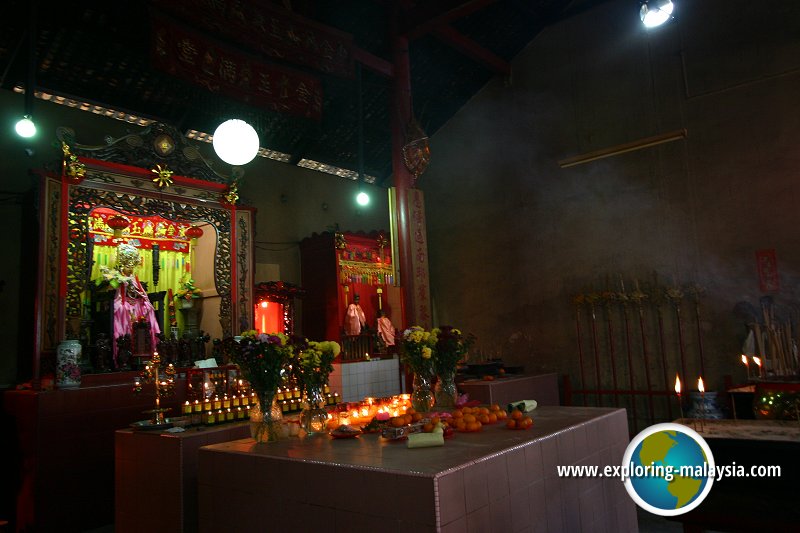 Main altar at the Temple of the Immortal Girl
(4 February, 2006)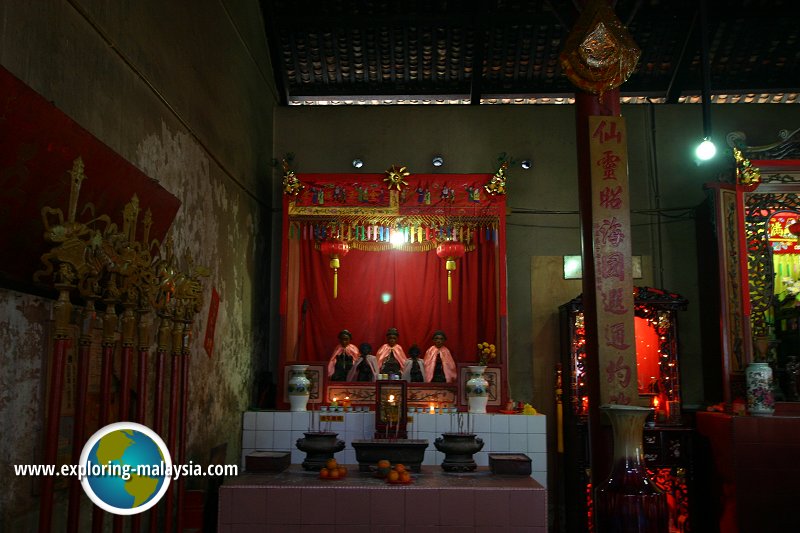 Subsidiary altar to other deities at the temple
(4 February, 2006)

You can look for and book your hotel room direct from this website.
Find hotels in the different towns in Perak
, or use the search box below to look for hotels in Perak's capital, Ipoh. Filter the results based on your requirement, everything from five star hotels to homestays and more.
Enjoy a vacation at The Haven Resort Hotel Ipoh, an award-winning all suite resort nestled in the midst of the limestone hills of Ipoh, now with an exclusive 10% discount for readers of this website!
Buy Your Long-Distance Bus Tickets Here!
If you are planning to travel Malaysia and Singapore by bus, you can now purchase your long-distance bus tickets directly from
Bus Online Ticket
, where you get to check the schedule as well as price of tickets from various bus companies.
About me
Hello and welcome! My name is
Timothy Tye
or simply Tim. This is my personal encyclopedia. I created it to compile all the information about places. It represents my body of travel knowledge collected since 2003, and still being updated almost daily.
As a Christian, I write on travel so that
God's Good News
can reach every corner of the world and connect with those needing it. If you wish to ask me anything, feel free to
contact me here
. Thank you for visiting, and have a great day!
Copyright © 2003-2017
Timothy Tye
. All Rights Reserved.