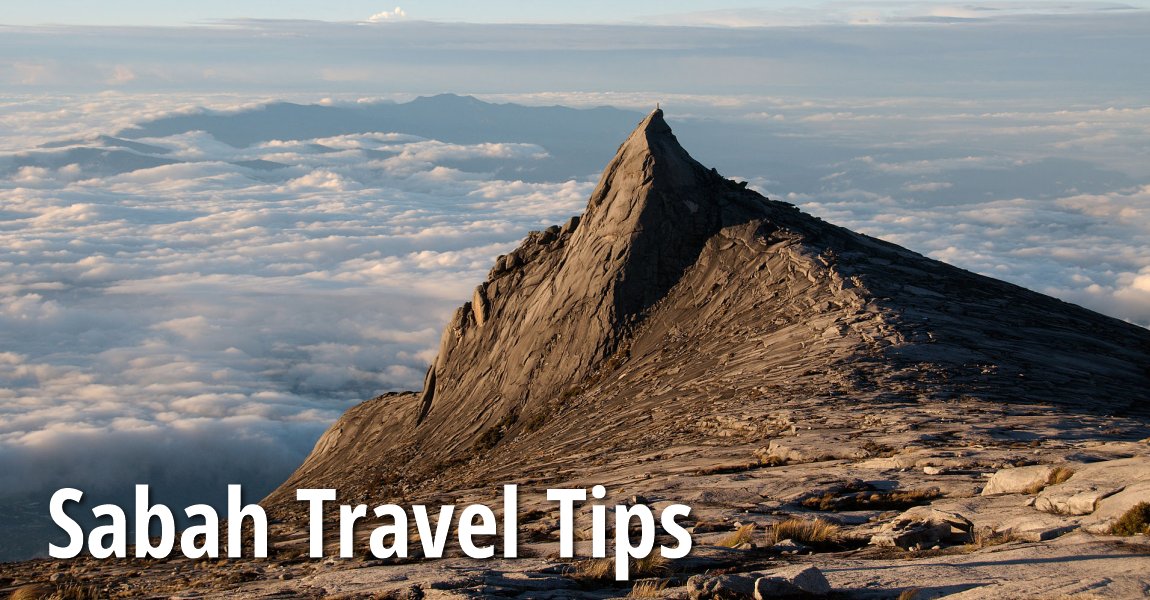 Sabah Travel Tips

https://commons.wikimedia.org/wiki/Category:Mount_Kinabalu#/media/File:Subsidiary_peak,_Mount_Kinabalu.jpg


Peripitus


B. Melayu
Sabah Travel Tips
provides useful information on the Malaysian state on the northern part of the island of Borneo. It shares a border with East Kalimantan,
Indonesia
, in the south, and with the state of Sarawak to the southwest. The state is 72,500 sq km (28,000 sq mi), making it the second largest state in the country. It has a population of 3.54 million people.
Major Towns in Sabah
Categories of sights in Sabah
Major Tourist Attractions of Sabah
National Parks in Sabah
Marine Parks in Sabah
Divisions of Sabah
Forest Reserves, Wildlife Sanctuaries & Natural Sites in Sabah
Island Off in Sabah
History of Sabah
Sabah was originally part of the Sultanate of Borneo since the 16th century. In 1658, the Sultan of Brunei ceded northeast Borneo to the
Sultanate of Sulu
as compensation for helping to put down a civil war. In the 18th century, the land that was to become Sabah passed from the Sultan of Sulu into private hands. Various individuals attempted to set up a trading post in Sabah but failed.
Kudat was made the capital of Sabah by the
British North Borneo Company
. Then in 1883, the capital shifted to Sandakan, which was rich in timber. Even after Sabah - then known as British North Borneo - was made a British protectorate, administration and control remains with the British North Borneo Company until 1942. Apart from the rebellion staged by the Suluk-Bajau leader Mat Salleh from 1894 to 1900, the administration was largely peaceful.
Sabah was occupied by the Japanese during the Second World War. The Japanese landed in Sabah through
Labuan
, on 1 January, 1942, and proceeded to invade the whole of Sabah. Allied bombing devastated many towns, with Sandakan totally razed to the ground. Two unsuccessful resistance to Japanese Occupation was led by Albert Kwok and Panglima Alli, who were both detained and executed. The
Petagas War Memorial
is build at the site of the execution.
After Second World War, the British returned to Sabah and made it a British Crown Colony. Jesselton was chosen as the capital in place of Sandakan. The British continued to rule Sabah until 1963. The original intention was for Sabah to join a newly formed Malaysia on 31 August, but due to objections from the Philippines and Indonesia, the formation of Malaysia was delayed to 16 September, 1963.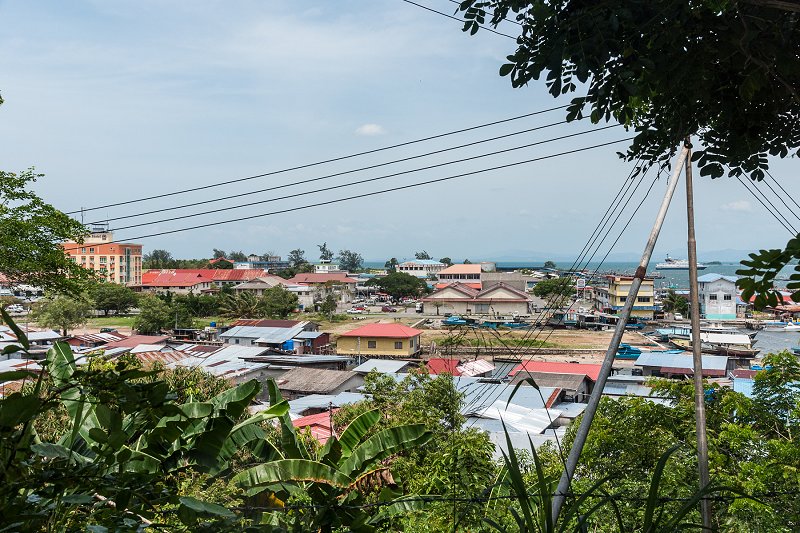 Kudat, Sabah

http://commons.wikimedia.org/wiki/Category:Kudat#mediaviewer/File:Kudat_Sabah_PusatBandar-08.jpg


Uwe Aranas


Getting there
By Plane
Kota Kinabalu International Airport (BKI) is the second largest airport in Malaysia and the gateway to East Malaysia. It is served by Malaysia Airlines, AirAsia, Dragonair, Silkair, Royal Brunei Airlines, Asiana and MASWings.
By Road
You can enter Sabah from Sarawak through the border crossing at Merapok. All non-citizens of Sabah and Sarawak have to go through immigration check, including West Malaysians. There is presently no official land crossing from Indonesia.
By Sea
There are regular passenger boats from Labuan to Kota Kinabalu and Sipitang. Vehicular ferries connect Labuan with Menumbok in southern Sabah. There are also boats between Zamboanga in the Philippines and Sandakan, and between Nunukan in Kalimantan with Tawau.
Forest canopy at Sepilok Orangutan Rehabilitation Centre

http://commons.wikimedia.org/wiki/Category:Sepilok_Orangutan_Rehabilitation_Centre#mediaviewer/File:JigsawCanopy.jpg


Mark J. Fisher


Buy Your Long-Distance Bus Tickets Here!
If you are planning to travel Malaysia and Singapore by bus, you can now purchase your long-distance bus tickets directly from
Bus Online Ticket
, where you get to check the schedule as well as price of tickets from various bus companies.
About me