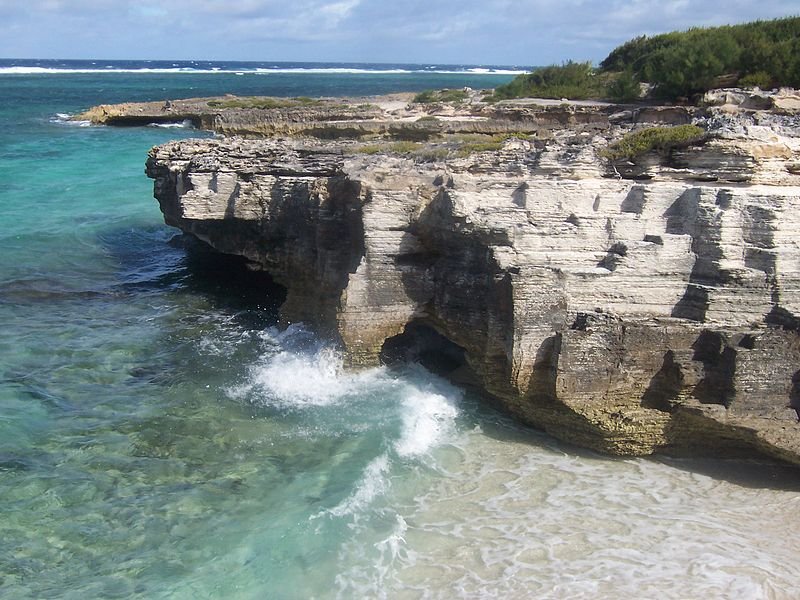 Calcarenitic shore of Rodrigues Island, Mauritius

http://commons.wikimedia.org/wiki/File:Rodrigues_CalcareniticShore.jpg


B.navez


Mauritius
is an island nation in the Indian Ocean. It is located on the southwestern part of the ocean, about 900 km (560 mi) to the east of Madagascar. It comprises the main island, Mauritius, and adjacent islands including Cargados, Carajos, Rodrigues and the Agalega Islands. It is one of the Mascarene Islands, which includes Réunion. It covers a total land area of 2,040 sq km (787 sq mi).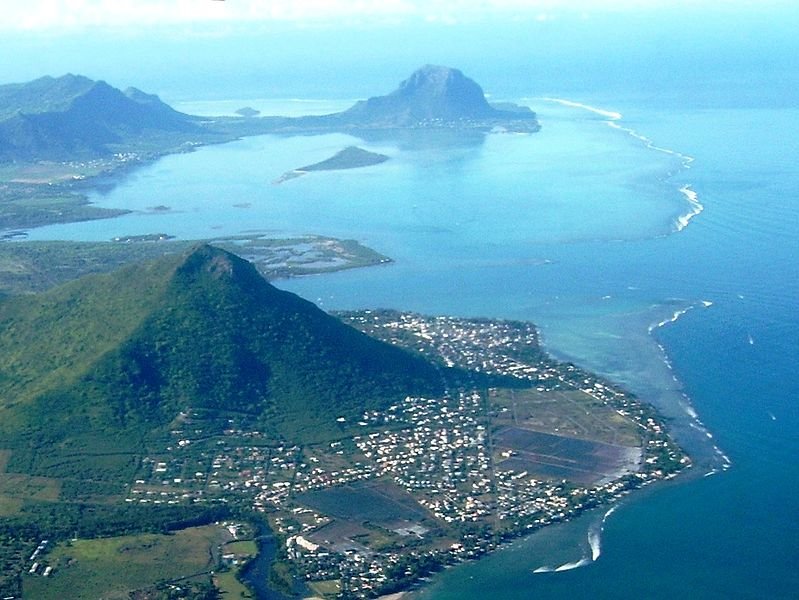 Aerial view of Mauritius

http://commons.wikimedia.org/wiki/File:Ilemaurice.JPG


Shardan


Mauritius has a population of 1.3 million people (2011 estimate). The official language of the country is English, although the people here also speak Mauritian Creole, French and Rodriguan Croele.
Mauritius is four hours ahead of Coordinated Universal Time (UTC+4). Electricity is 230V/50Hz using European and UK plugs. The official currency is the Mauritian rupee (MUR). Traffic is driven on the left, just as in Britain. The phone IDD code is +230. The country has a tropical climate with temperatures that are fairly constant throughout the year.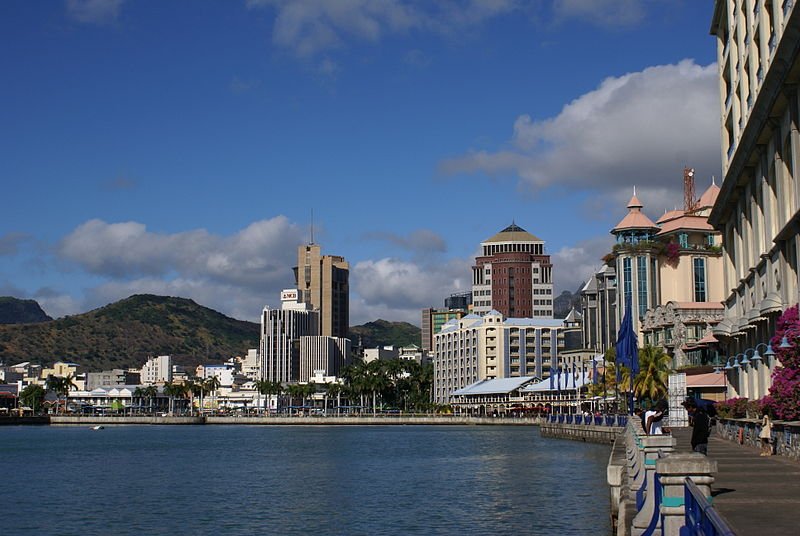 Caudan Waterfront at Port Louis, Mauritius

http://commons.wikimedia.org/wiki/File:Mauritius_Port-Louis_CaudanWaterfront.JPG


B.navez


In 2009, Mauritius had an estimated nominal GDP of $8.761 billion, equivalent to a per capita nominal GDP of $6,838. Its per capita GDP at purchasing power parity stood at $12,526. When aligned with other countries of Africa, its GDP at purchasing power parity is the sixth highest behind Seychelles, Equatorial Guinea, Gabon, Libya and Botswana. From the time of independence until today, the country has transformed its economy, from one based on agriculture, to one based on services and tourism.
The history of Mauritius goes back to at least the 10th century. Early seafarers from Arabia, Africa and the Malay archipelago have visited it. The Portuguese arrived here in 1507 and established a base on one of its islands. The Dutch Second Fleet, comprising five ships, were blown off course by a cyclone, and beached at Mauritius in 1598. The Dutch named the island after Prince Maurice of Nassau, the then Stadtholder of the Netherlands.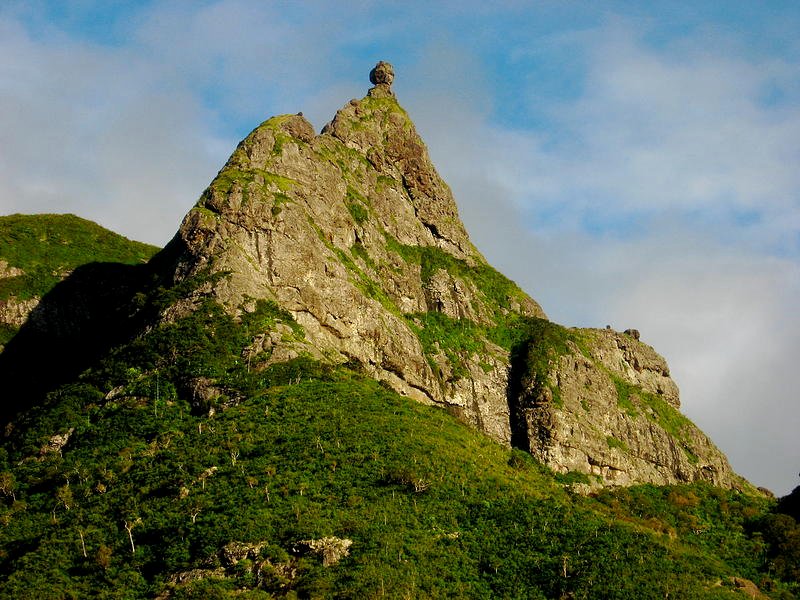 Pieter Both mountain peak in Mauritius

http://commons.wikimedia.org/wiki/File:Pieter_Both,_mountain.jpg


Avinash Meetoo


The French took control of Mauritius in 1715, and renamed it Île de France. During the Napoleonic Wars, the British took over the island from the French, and changed its name back to Mauritius. The British continued to administered the island until its independence in 1968. Mauritius became a republic in 1992. It is a member of the Commonwealth of Nations as well as the African Union and La Francophonie.
Planning your visit to Mauritius
Visitors from most Western countries as well as citizens of Japan, Malaysia and Singapore do not need a visa for entering Mauritius. The Sir Seewoosagur Ramgoolam International Airport is the gateway to Mauritius. It is the base for Air Mauritius, the national carrier, which flies to destinations in Africa, Australia, Asia and Europe.
Preparing Money for your trip to Mauritius
The currency used in Mauritius is the Mauritian Rupee (MUR).
Port Louis - capital
Beau Bassin
Curepipe
Rose Hill
Phoenix
Quatre Bornes
Vacoas
Places of Interest in Mauritius
Domaine du Chasseur Nature Preserve
Macabée Bel Ombre Nature Preserve
Rodrigues
World Heritage Sites in Mauritius
Aapravasi Ghat
Le Morne Cultural Landscape
Going somewhere? Look for your hotel room over here!
You can look for and book your hotel room direct from this website. Simply key in your travel date, and you will be shown a list of hotels. Filter the results based on your requirement, everything from five star hotels to homestays and more.
Enjoy a vacation at The Haven Resort Hotel Ipoh, an award-winning all suite resort nestled in the midst of the limestone hills of Ipoh, now with an exclusive 10% discount for readers of this website!
Buy Your Long-Distance Bus Tickets Here!
If you are planning to travel Malaysia and Singapore by bus, you can now purchase your long-distance bus tickets directly from
Bus Online Ticket
, where you get to check the schedule as well as price of tickets from various bus companies.
About me
Hello and welcome! My name is
Timothy Tye
or simply Tim. This is my personal encyclopedia. I created it to compile all the information about places. It represents my body of travel knowledge collected since 2003, and still being updated almost daily.
As a Christian, I write on travel so that
God's Good News
can reach every corner of the world and connect with those needing it. If you wish to ask me anything, feel free to
contact me here
. Thank you for visiting, and have a great day!
Copyright © 2003-2017
Timothy Tye
. All Rights Reserved.