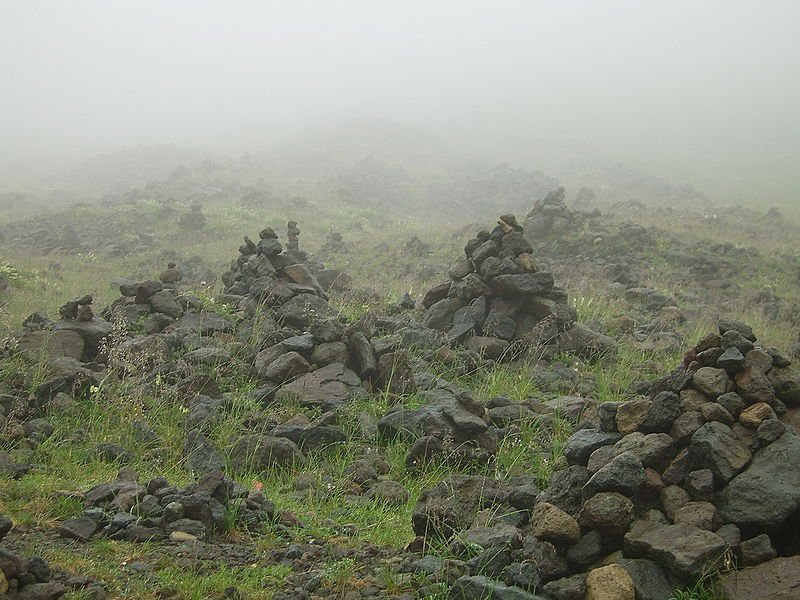 Cairns on Baekdu Mountain, on the border between North Korea and China

http://commons.wikimedia.org/wiki/File:Changbai-2005.JPG


Shizhao


North Korea
is a country in East Asia. It covers 120,540 sq km (46,528 sq mi) and has a population of 24 million people (2011 estimate). The capital and largest city of North Korea is Pyongyang. The country shares a border with South Korea to the south, China to the northwest, and Russia to the northeast.
North Korea is nine hours ahead of Coordinated Universal Time (UTC+9). Its official currency is the North Korean won (KPW). Traffic is driven on the right here. The phone IDD code is +850. The electricity is 220V/60Hz using European plug.
As of 2009, North Korea had an estimated nominal GDP of $28.2 billion, equivalent to a per capita nominal GDP of $1,244. Its per capita GDP at purchasing power parity is $1,900. This pales in comparison with the GDP of South Korea.
North Korea was the result of the division of the Korean Peninsula following the founding of the state by the Soviet Army in August 1945. Hostility between North Korea and South Korea erupted in war on 25 June, 1950.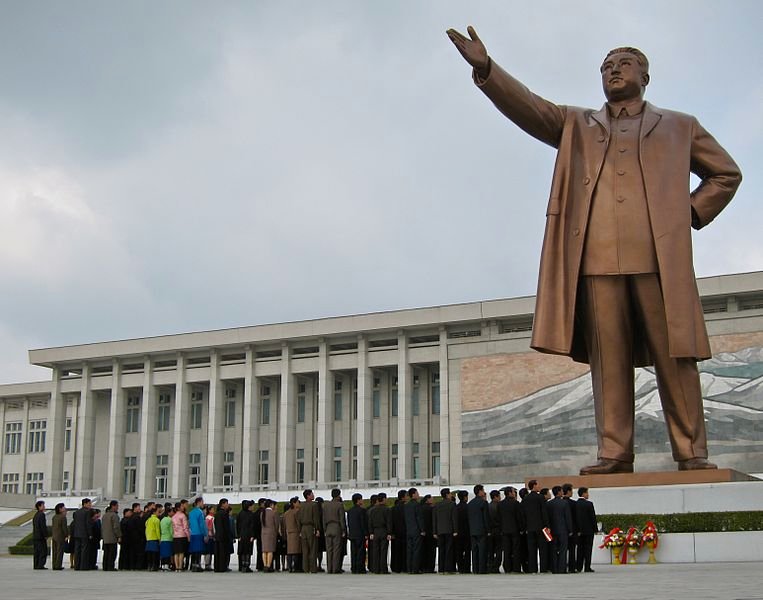 Mansudae Grand Monument, Pyongyang

http://commons.wikimedia.org/wiki/File:Paying_Their_Respects.jpg


John Pavelka


After a bloody warfare that cost more than two million lives on both sides, the war ended with an armistice signed on 27 June, 1953, with the country split into two on the 38th parallel. As a peace treaty between the two countries has never been signed, the two Korean republics are still technically at war with each other. Since then however, South Korea was advanced into becoming a developed country while North Korea became a land where time stood still.
North Korea is today ruled by a totalitarian dictatorship with an elaborate personality cult around its leader and his family. Since the collapse of the Soviet Union, North Korea has adopted a "military first" to survive despite the hardship on its own people. The country is said to have one of the worst human rights records of any country. It is also a nuclear weapons state, an isolated nation that lives up to the moniker of "The Hermit Kingdom".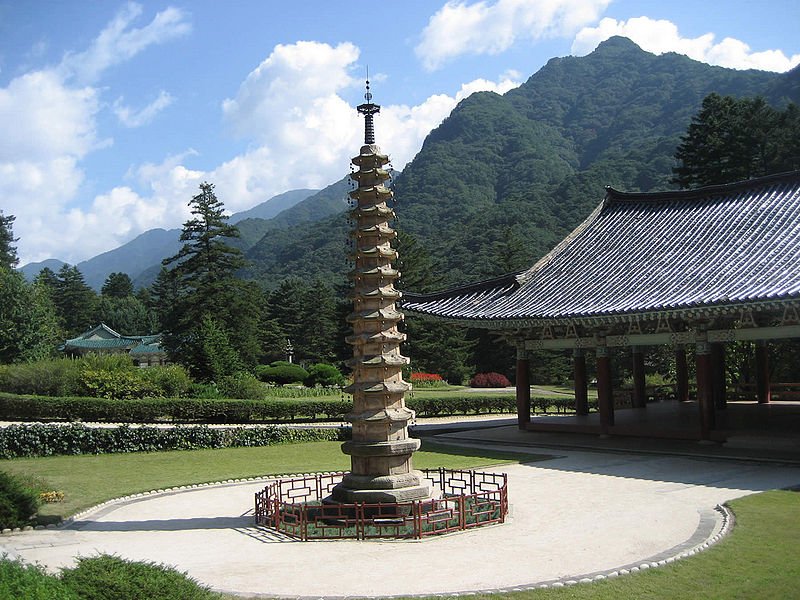 Pohyon Temple, Mount Myohyang

http://commons.wikimedia.org/wiki/File:Pohyon_Temple,_Mount_Myohyang.jpg


David Stanley


Planning your trip to North Korea
Getting into North Korea is a challenge in itself. Unlike other countries, this is one where you will most likely be observed and your every movement recorded. You probably will have a suspicious escort following you around. For such reasons, there have been calls for a boycott of tourism to North Korea. However, even as it stands, the country is as isolated as it gets, and any further boycott will not reduce the suffering of its people. Rather, it is were possible, visitors should attempt to visit North Korea, if just so that the plight of the North Korean people can be highlighted to the rest of the world.
Your best bet for entering North Korea as a casual tourist is to join an organized tour. A five day tour will cost about $1000 excluding the airfare. Most visitors travel via Beijing, which is where you will need to get your visa done. North Korea's sole airline, Air Koryo, flies between Pyongyang and Beijing every Tuesday and Saturday. For the record, the airline holds a one-star rating - that's the worst rating of any airlines as rated by Skytrax.
Major Cities in North Korea
Pyongyang - capital
Chongjin
Kaesong
Nampo
Wonsan
Places of Interest in North Korea
Kumgangsan
Myohyangsan
Paektusan
Panmunjeon
World Heritage Sites in North Korea
Going somewhere? Look for your hotel room over here!
You can look for and book your hotel room direct from this website. Simply key in your travel date, and you will be shown a list of hotels. Filter the results based on your requirement, everything from five star hotels to homestays and more.
Enjoy a vacation at The Haven Resort Hotel Ipoh, an award-winning all suite resort nestled in the midst of the limestone hills of Ipoh, now with an exclusive 10% discount for readers of this website!
Buy Your Long-Distance Bus Tickets Here!
If you are planning to travel Malaysia and Singapore by bus, you can now purchase your long-distance bus tickets directly from
Bus Online Ticket
, where you get to check the schedule as well as price of tickets from various bus companies.
About me
Hello and welcome! My name is
Timothy Tye
or simply Tim. This is my personal encyclopedia. I created it to compile all the information about places. It represents my body of travel knowledge collected since 2003, and still being updated almost daily.
As a Christian, I write on travel so that
God's Good News
can reach every corner of the world and connect with those needing it. If you wish to ask me anything, feel free to
contact me here
. Thank you for visiting, and have a great day!
Copyright © 2003-2017
Timothy Tye
. All Rights Reserved.