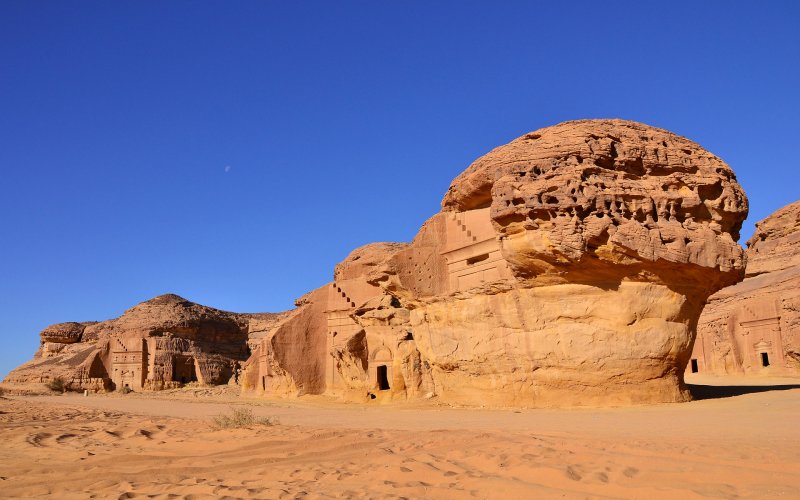 The ancient town of Meda'in Saleh, Saudi Arabia

http://commons.wikimedia.org/wiki/Category:Meda%27in_Saleh#mediaviewer/File:Meda'in_Saleh_(6724909647).jpg


Sammy Six


The
Kingdom of Saudi Arabia
is the largest country in the Middle East. It covers 2,149,690 sq km (830,000 sq mi) and has a population of 26 million people.
Saudi Arabia is bordered by Jordon to the north, Iraq to the northeast, Kuwait, Qatar and the United Arab Emirates to the east, Oman to the southeast, and Yemen to the south. Bahrain is linked to Saudi Arabia by the King Fahd Causeway to the east.
Main Cities of Saudi Arabia
Provinces of Saudi Arabia
Al Bahah
Al Jawf
Al Madinah
Al Qasim
Al Riyadh
Asir
Eastern Province
Ha'il
Jizan
Makkah
Najran
Northern Border
Tabuk
World Heritage Sites of Saudi Arabia
Al-Hijr Archaeological Site (Madâin Sâlih) (2008)
At Turaif District in ad-Dir'iyah (2010)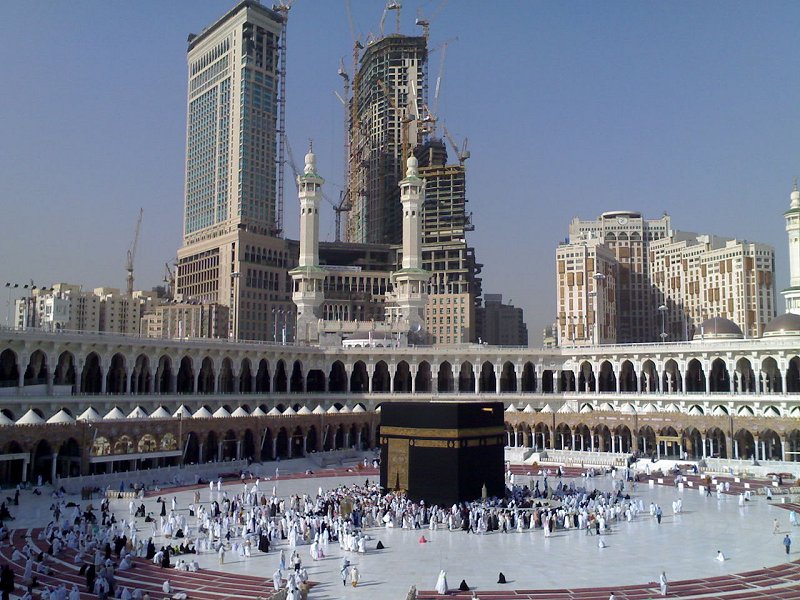 Mecca, Saudi Arabia, with the Masjid Al-Haram in the foreground and the Abraj Al Bait Towers under construction

http://commons.wikimedia.org/wiki/Category:Abraj_Al_Bait_Towers#mediaviewer/File:The_Holy_Mosque_in_Mecca.jpg


Meshal Obeidallah


Saudi Arabia is home to two of the holiest mosques in the Islamic world, namely Masjid Al-Haram in Mecca and Masjid Al-Nabawi in Medina. The country has the largest oil reserves in the world and is also the world's largest oil exporter. Revenue from oil accounts for 90% of the export of Saudi Arabia, enabling the country to create a welfare state.
Saudi Arabia has numerous sites related to the history and heritage of Islam. However, due to fear that giving reverence to historical or religious sites may lead to "shirk", or idolatry, some 95% of the historic buildings in Mecca - many over a thousand years old - have been demolished. They include numerous mosques dedicated to various historic figures in Islam.
Visitors to Saudi Arabia are reminded to dress according to the principles of hijab, the Islamic code of modesty.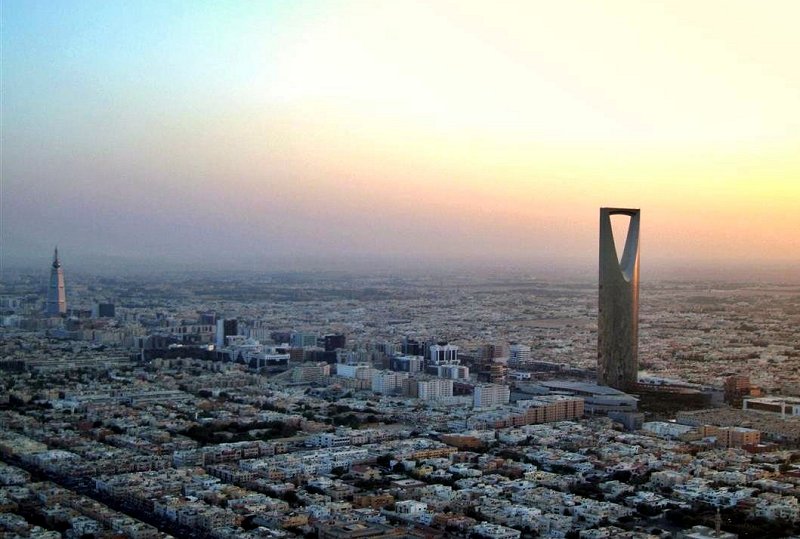 The new skyline of Riyadh

http://commons.wikimedia.org/wiki/Category:Kingdom_Centre_(Riyadh)#mediaviewer/File:Riyadh_Skyline_New.jpg


mo


Climate
Saudi Arabia is scorchingly hot in summer, which runs from May to September. During that period, temperatures may stay at 42°C, regularly exceeding 50°C, even in the shade. The coastal areas of the country is slightly less hot, moderated by the sea, and have temperatures of below 38°C.
The reverse is true of winter. Daytime temperature in Riyadh is only 7°C in December, and some places in the southern mountains may even get a bit of snow. And it does rain in Saudi Arabia, particularly in the months of April and May in most parts of the kingdom, and between May and October in the southern part of the country which receives the monsoon from the Indian Ocean.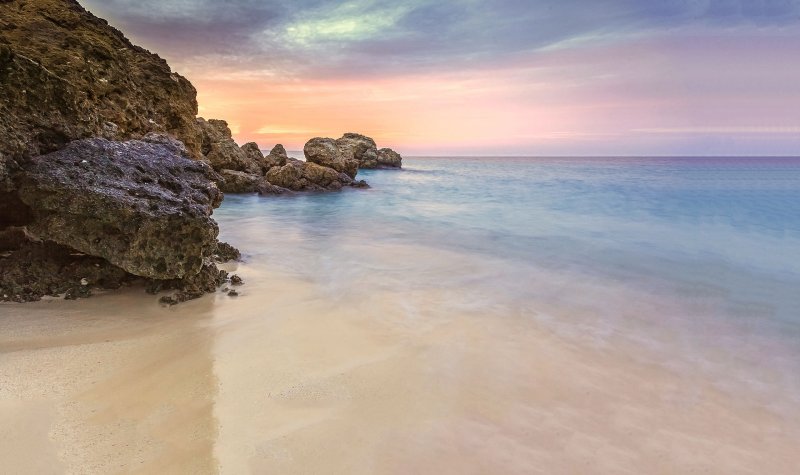 Farasan Island, Saudi Arabia

http://commons.wikimedia.org/wiki/Category:Islands_of_Saudi_Arabia#mediaviewer/File:Farasan_Island_3.jpg


جزر فرسان. جازان - السعودية


Planning your trip to Saudi Arabia
Saudi Arabia imposes a very restrictive travel policy on visitors. All foreigners, except for citizens of the Gulf Cooperation Council, must obtain a visa before arrival. Nationals of Israel and those with evidence of having visited Israel are denied entry. Visas are also usually not granted to women traveling unaccompanied.
By Plane
The international airports are located in Riyadh, Jeddah and Dammam. The national airline is Saudi Arabian Airlines, or Saudia, which has a surprisingly aged fleet of aircrafts. Thankfully its safety record has remained reasonable.
Going somewhere? Look for your hotel room over here!
You can look for and book your hotel room direct from this website. Simply key in your travel date, and you will be shown a list of hotels. Filter the results based on your requirement, everything from five star hotels to homestays and more.
Enjoy a vacation at The Haven Resort Hotel Ipoh, an award-winning all suite resort nestled in the midst of the limestone hills of Ipoh, now with an exclusive 10% discount for readers of this website!
Buy Your Long-Distance Bus Tickets Here!
If you are planning to travel Malaysia and Singapore by bus, you can now purchase your long-distance bus tickets directly from
Bus Online Ticket
, where you get to check the schedule as well as price of tickets from various bus companies.
About me
Hello and welcome! My name is
Timothy Tye
or simply Tim. This is my personal encyclopedia. I created it to compile all the information about places. It represents my body of travel knowledge collected since 2003, and still being updated almost daily.
As a Christian, I write on travel so that
God's Good News
can reach every corner of the world and connect with those needing it. If you wish to ask me anything, feel free to
contact me here
. Thank you for visiting, and have a great day!
Copyright © 2003-2017
Timothy Tye
. All Rights Reserved.