Bras Basah Road
is a street in downtown Singapore. It runs east to west in one direction. It starts from Orchard Road, at the junction with Handy Road, where the ERP gantry marks the entrance to the Central Business District, and ends at the junction with
Nicoll Highway
, from where it continues as Raffles Boulevard. Along the way, it forms junctions and intersections with Kirk Terrace,
Prinsep Street
,
Bencoolen Street
,
Waterloo Street
,
Queen Street
,
Victoria Street
,
North Bridge Road
and
Beach Road
.
Bras Basah Road was said to have been named after rice that was laid out in the sun to dry. It was constructed using convict labour. Until 1822, it may have been two roads which were later renamed as one. Between
North Bridge Road
and
Beach Road
, it was called Church Street, due to the Missionary Society chapel that stood there. Between North Bridge Road and Selegie Hill it was called Selegy Street. In a 1826 lease, the road was referred to as Cross Road. Stamford Raffles is said to have also suggested that it be called College Street.
Bras Basah Road was known by various names among the Chinese. It was known as
Lau Khakukeng Khau
, meaning "(Street) facing the old prison". This name came about because there was a jail between
Stamford Road
and Bras Basah Road. It was also called
He-lang Xi Libai Tang
meaning "beside the French church," in reference to the Cathedral of the Good Shepherd along the road;
Tek-kok Seng-long
meaning "German pharmacy" in reference to a pharmacy that used to be located there; and as
Hai-kee Angmo Tua-Ok Phee
meaning "beside the Seaside European High School," probably in reference to Raffles Institution that used to be located there.
Map of Bras Basah Road on the map
Sights along Bras Basah Road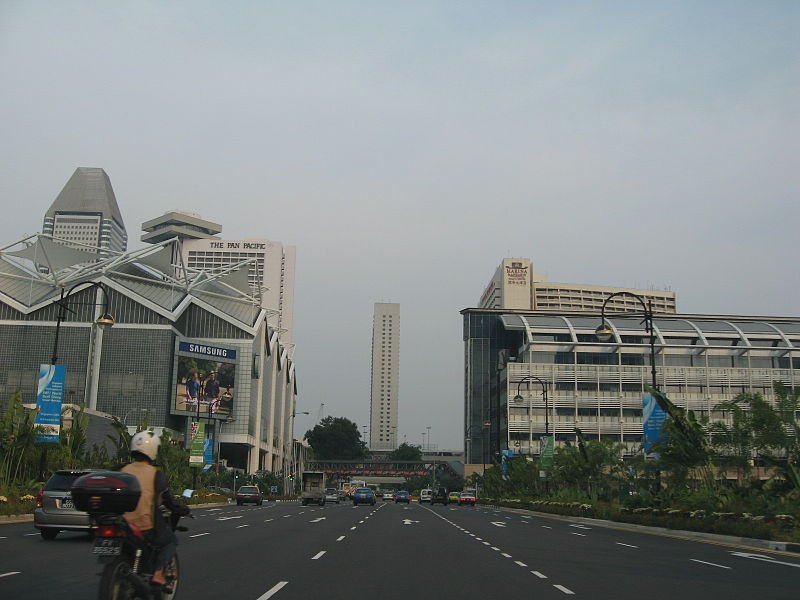 Bras Basah Road, Singapore

http://commons.wikimedia.org/wiki/File:Bras_Basah_Road_2.JPG


Terence Ong


Bras Basah Road on Google Street View
References
1.
Singapore Street Names
, by Victor R Savage & Brenda S.A. Yeoh (2013)
2.
Toponymics: A Study of Singapore Street Names
, by Victor R Savage & Brenda S.A. Yeoh (2004)
You can look for and book your hotel room direct from this website. Click this link to
find hotels in Singapore
, or use the search box below. You can filter the results based on your requirement, everything from five star hotels to homestays and more.
Look for a specific type of accommodation in Singapore
Planning Areas of Singapore
"Planning Areas" are the de facto districts of Singapore. This map shows you all the planning areas of the island nation. Click on them to get to know each area.
Explore Singapore made easy with MRT
This comprehensive map of the Singapore Mass Rapid Transit shows you every station in the network, so that you can easily plan your journeys and change trains accordingly. As with the bus and LRT, you are charged a fare according to the distance travelled.
Enjoy a vacation at The Haven Resort Hotel Ipoh, an award-winning all suite resort nestled in the midst of the limestone hills of Ipoh, now with an exclusive 10% discount for readers of this website!
Buy Your Long-Distance Bus Tickets Here!
If you are planning to travel Malaysia and Singapore by bus, you can now purchase your long-distance bus tickets directly from
Bus Online Ticket
, where you get to check the schedule as well as price of tickets from various bus companies.
About me