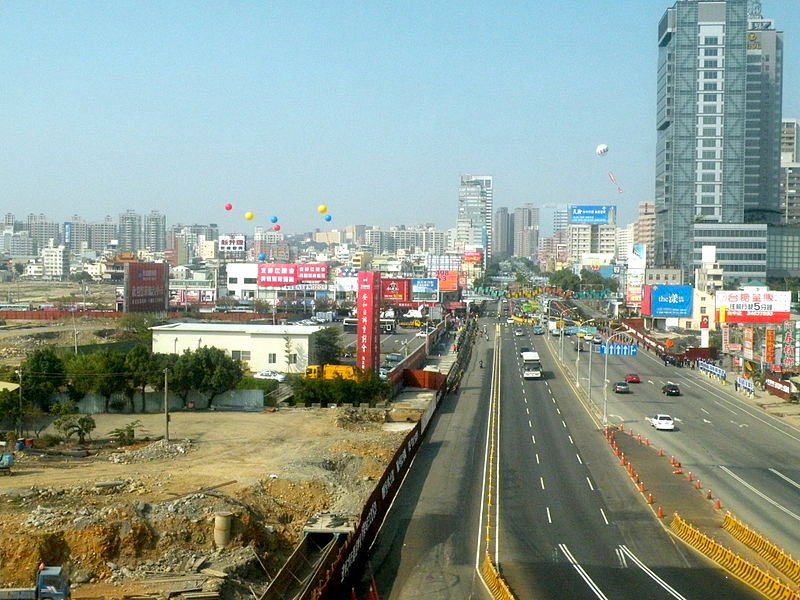 Taichung, Taiwan

http://commons.wikimedia.org/wiki/File:Taichung_Harbor_Road_20091221.JPG


Koika


[an error occurred while processing this directive]
Taichung
, which actually means central Taiwan, is a city located near the eastern central part of Taiwan. It was founded in 1705 and was known as Dadun. It was around this time that the Manchu-controlled Qing Dynasty was strengthening its hold on the western part of Taiwan. Qing authorities met with resistance from the aboriginals of Taiwan as well as rebels from mainland China determined to restore the Ming government.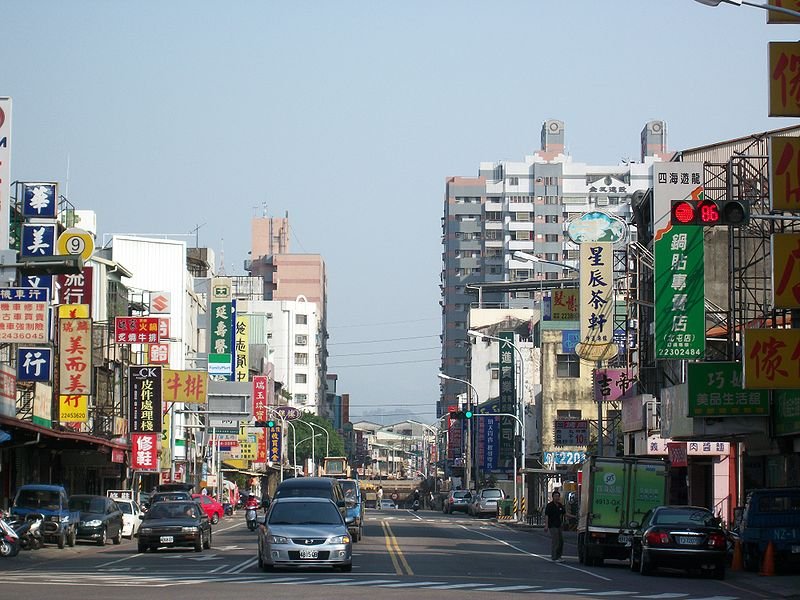 Downtown Taichung

http://commons.wikimedia.org/wiki/File:%E6%9D%B1%E5%B1%B1%E8%B7%AF%E4%B8%80%E6%AE%B5.JPG


Ling Pen


Dadun was the capital of Taiwan Prefecture until the Empress Dowager Cixi moved the capital to Taipei. In 1895 the Qing government was forced to surrender Taiwan to Japan upon losing the Sino-Japanese War. The Japanese changed the name of Dadun to Taichung.
The Japanese granted city status to Taichung in 1920. Upon the defeat of Japan during the Second World War, it was forced to give up Taiwan. It was a turbulent time for Taiwanese politics, which was split into three camps.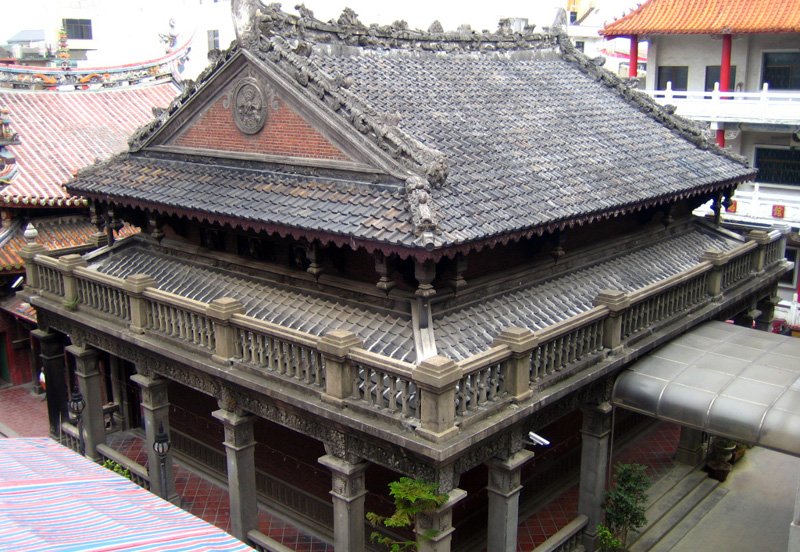 Temple in Changhua

http://commons.wikimedia.org/wiki/File:Changhua_nanyao_4.jpg


WiDE


On 1 October, 1949, mainland China came under Communist rule led by Mao Zedong, with its capital based in Beiping, called Peking in English, and then renamed Beijing. Chiang Kai-shek with 2 million Nationalist Chinese fled to Taiwan, and in December, 1949, proclaimed Taipei the temporary capital of the Republic of China.
Taichung enjoys a climate comparable to that of California. Its warmest months are June to August, when the termometer hits 32°C. The coldest months are December to February, when the temperature goes down to 24°C or lower. Highest rainfall is in June and August, at over 30 cm in each of these months.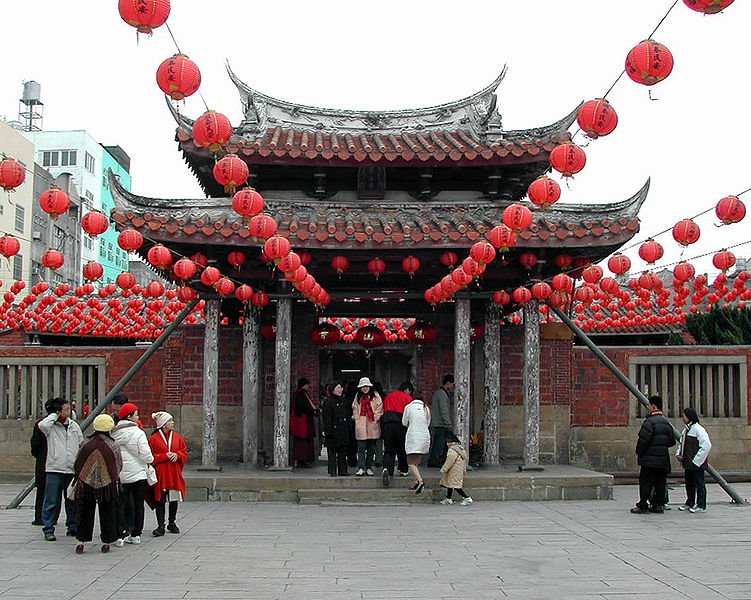 Lungshan Temple, Lukang, one of the oldest temples in Taiwan

http://commons.wikimedia.org/wiki/File:Lukang_Lung-shan_Temple_2004.jpg


A-giâu


Going to Taichung
You can easily reach Taichung by bus from Taipei. Alternatively, you can also take the Taiwan High Speed Rail (HSR) train that runs between Taipei and Kaohsiung. There is a free shuttle bus for HSR passengers to reach downtown Taichung.
Getting Around in Taichung
The public transportation in Taichung is limited to public buses and taxi. The flag fall rate for taxi is NT$85. Tipping is not required. If you intend to explore extensively, consider renting a car.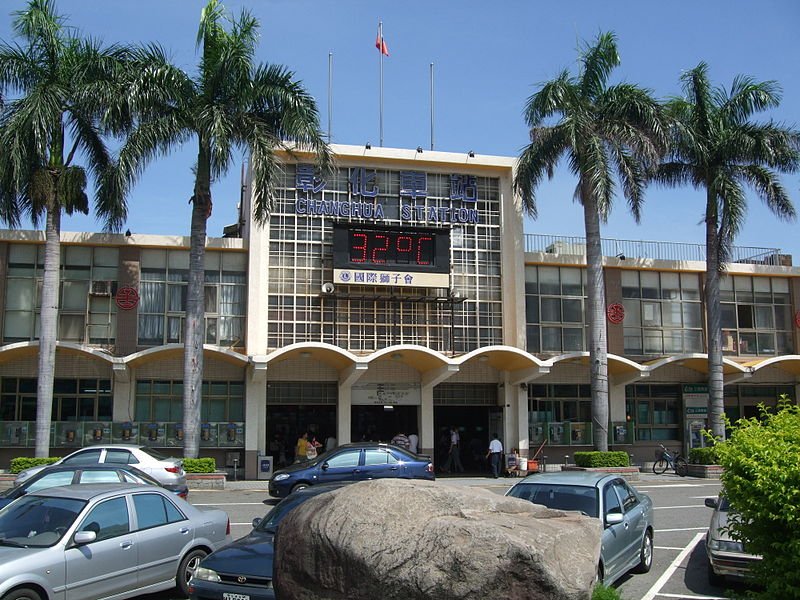 Changhua Railway Station

http://commons.wikimedia.org/wiki/File:Changhua_Train_Station.JPG


Ludahai


Places of Interest in Taichung
Chungshan Park
20-hectare park on the hillock where the original settlement of Dadun was located.
Martyrs' Shrine (Chunglie Tzu)
Temple in the classical Chinese architecture.
Confucius Temple (Kung Miao)
Temple dedicated to Confucius.
Paochueh Temple
Temple of the Milofo, the rotund happy Buddha.
Taichung Minsu Kungyuan (Taichung Folk Park)
Park showcasing Hokkien-style architecture, arts and crafts.
National Museum of Natural Science
A huge science museum with a lot of interactive exhibits.
Chunghua Night Market
Taichung's most famous night market.
Tunghai University
University occupying a 139-hectare fooded area to the northwest of downtown Taichung.
Yako Huayuan (Encore Gardens)
Garden with colorful flowers and European statues.
Taichung Winery
Winery that dates back to the Japanese era.
Taichung Tower
The tallest building in Taichung, in the shape of a bamboo stock.

Cities and Sights to the South of Taichung

Tsaotun
City 20 km to the south of Taichung, with a Handicraft Exhibition Hall.
Chunghsing Hsintsun (Chunghsing Village)
Former seat of Taiwan's provincial government.
Changhua
Country town southwest of Taichung with a 30-meter tall concrete seated Buddha.
Hungmao Ching (Red-Hair Well)
Well dug by the Dutch some 350 years ago.
Taiwan Folk Village (Taiwan Mintsutsun)
Museum with original traditional structures reassembled on its grounds representing various ethnic tribes.
Lukang
Old inland part where Chinese immigrants arrived in Taiwan during the 17th to the early 20th centuries.
Lungshan Temple
Oldest temple in Lukang, and one of the oldest in Taiwan.
Fengtien Kung (Phoenix Mountain Temple)
Small temple built by Fujian immigrants in the 19th century.
Lukang Tienhou Temple
Believed to be the oldest Matsu temple in Taiwan.
Lukang Folk Arts Museum
Museum of traditional culture and lifestyle, housed in a quasi-European style villa.
Wenkai Academy, Civil Shrine and Martial Temple
Medieval institution of the intellectual elites.
Chungshan Road
Road in Lukang with traditional shops.
Chiayi
City about half way between Taichung and Tainan.
Peiyu Temple
Temple built in 1697 to venerate the guardian of Hades.
Chiayi Park
Park on the eastern outskirts of Chiayi, with a small Confucius temple in it.
Chiayi Night Market
Night market near the railway station, with a healthy selection of snacks.
Wufeng's Former Residence
Home of the only historical personaged revered by both the Taiwanese and the aborigines.
Kuantzuling
Rustic hot spring spa, 15 km south of Wufeng's Former Residence.
Exotic Rock
Fossilized boulder with fossil skeletons visible on its sides.
Shuihuo Tungyuan Water-Fire Crevice
A crevice of boiling mineral water along with constant flickering fire.
Piyun Ssu (Blue Cloud Temple)
Temple in Kuantzuling area built in 1701.
Monastery of the Great Immortals (Tahsien Ssu)
A recently built monastery in the Kuantzuling area.
Temple of the Immortal Ancestor
Small but ornate temple in the Kuantzuling area.
Peikang
A town to the northwest of Chiayi
Chaotien Kung
The most elaborate temple dedicated to Matsu in the whole of Taiwan.
Going somewhere? Look for your hotel room over here!
You can look for and book your hotel room direct from this website. Simply key in your travel date, and you will be shown a list of hotels. Filter the results based on your requirement, everything from five star hotels to homestays and more.
Enjoy a vacation at The Haven Resort Hotel Ipoh, an award-winning all suite resort nestled in the midst of the limestone hills of Ipoh, now with an exclusive 10% discount for readers of this website!
Buy Your Long-Distance Bus Tickets Here!
If you are planning to travel Malaysia and Singapore by bus, you can now purchase your long-distance bus tickets directly from
Bus Online Ticket
, where you get to check the schedule as well as price of tickets from various bus companies.
About me
Hello and welcome! My name is
Timothy Tye
or simply Tim. This is my personal encyclopedia. I created it to compile all the information about places. It represents my body of travel knowledge collected since 2003, and still being updated almost daily.
As a Christian, I write on travel so that
God's Good News
can reach every corner of the world and connect with those needing it. If you wish to ask me anything, feel free to
contact me here
. Thank you for visiting, and have a great day!
Copyright © 2003-2017
Timothy Tye
. All Rights Reserved.