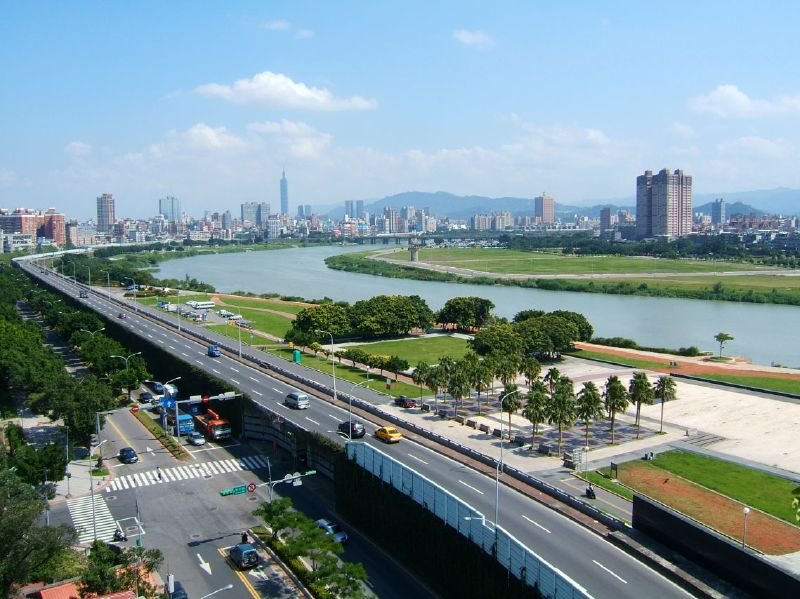 Taipei, Taiwan

http://commons.wikimedia.org/wiki/File:Taiwan.jpg


melps


[an error occurred while processing this directive]
Taipei
(臺北) is the capital of the Republic of China on Taiwan. It is the central city in the Taipei metropolitan area which includes Taipei City, New Taipei and
Keelung
, with a total population of 6.8 million people.
Taipei City (臺北市) covers 271.79 sq km (104.9 sq mi) on the northeastern part of Taiwan. It has a population of 2.6 million people. It is surrounded by
New Taipei City
, the most populous city in Taiwan. New Taipei City is a newly created (on 25 December, 2010) administrative entity which was formerly Taipei County. Initially called Xinbei City, it was written New Taipei City in the official English rendering. New Taipei City covers 2,052.57 sq km (792.5 sq mi) and has a population of 3.9 million people. Located north of New Taipei City is the port city of Keelung, also within the Taipei Metropolitan Area.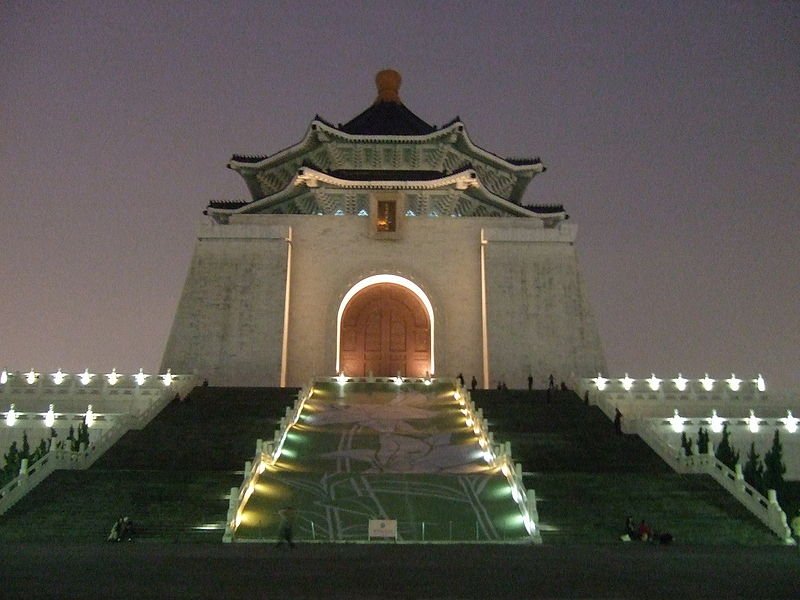 Chiang Kai-Shek Memorial

http://commons.wikimedia.org/wiki/File:%E6%99%9A%E5%A4%9C%E7%9A%84%E5%8F%B0%E7%81%A3%E6%B0%91%E4%B8
%BB%E7%B4%80%E5%BF%B5%E9%A4%A8.jpg


Kuaile Long


The city of Taipei is the political, economic and cultural nerve-center of Taiwan. It is home to a number of imminent institutions including the National Taiwan University and the National Palace Museum.
Taipei was founded in the early 18th century. It was first made the capital of Taiwan Prefecture when the Qing Dynasty government of China relocated the prefectural capital from
Tainan
in 1886.
Following the First Sino-Japanese War in 1895, Taiwan was occupied by the Japanese. Taipei was kept as the island capital, a position it retained when the Republic of China took over Taiwan following the defeat of the Japanese in World War II in 1945. After losing mainland China to the Chinese Communist Party, the Kuomintang party fled to Taiwan, where they continued to run the government of the Republic of China and proclaimed Taipei as a provisional capital.
Today Taipei is considered a developed city with an excellent transport infrastructure of highways, high-speed rail, mass-transit rail, airport and bus lines.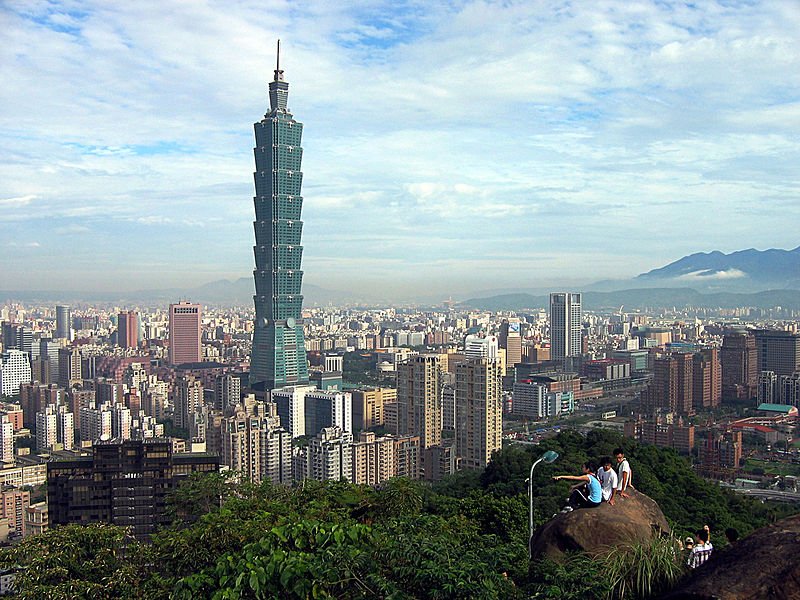 Taipei 101, Taiwan

http://commons.wikimedia.org/wiki/File:IMG_56512.jpg


Peellden


Going to Taipei
By Plane
The Taiwan Taoyuan International Airport, or by its former name, Chiang Kai Shek International Airport, is the main airport for Taiwan. The airport is located about 30 km to the southwest of Taipei. Arriving at the airport, you can take the Airport buses to downtown Taipei for between NT$120 to NT$150. There are also public buses going to the Taipei Main Railway Station and the Yuanshan MRT Station. Taxis from airport to downtown costs around NT$1,000 to NT$1,200.
By Train
The Taipei Railway Station on Zhongxiao West Road Sec 1 is the main station served by all the inter-city trains and the Taiwan High Speed Rail. The MRT also pass through here.
By Bus
The Taipei Bus Terminal is behind the Taipei Main Railway Station, on Chengde Road. There are intercity buses connecting Taipei with all the major cities of Taiwan.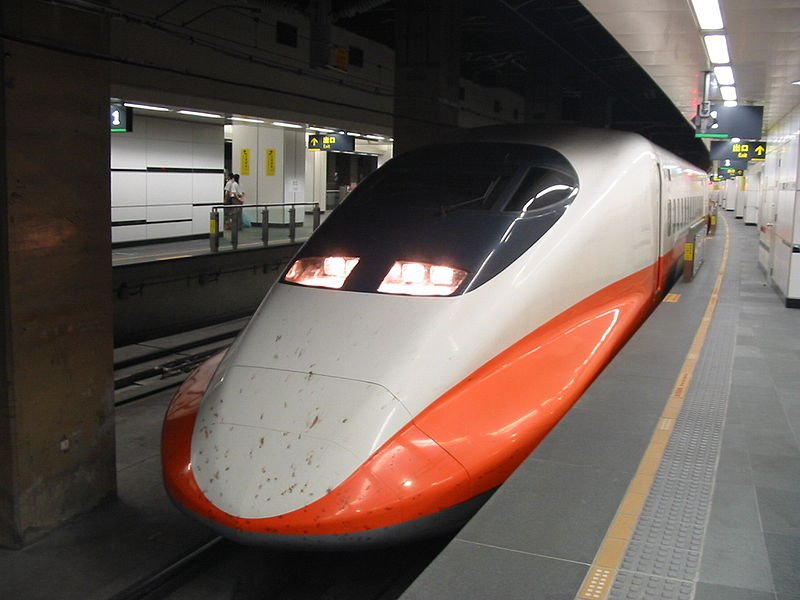 Taiwan High-Speed Rail

http://commons.wikimedia.org/wiki/File:Taiwan_HSR_TR07_car1.jpg


Wrightbus


Places of Interest in Taipei
Sights within Taipei
2-28 Memorial Peace Park
Botanical Garden
Chiang Kai-shek Memorial Hall
Confucius Temple
East Gate
Grand Hotel
Hsiahai City God Temple
Hsimenting
Hsingtien Temple
Hsinyi
Jaoho Night Market
Kuangchou Road
Kuofu Lishih Chinientang
Lin An Tai Homestead
Lungshan Temple
Mangka Church
Martyrs' Shrine
Municipal Children's Entertainment Center
National Concert Hall
National Museum of History
National Taiwan Museum
National Theater
Paoan Temple
Peimen
Postal Museum
Presidential Office Building
Second-Hand Goods Market
Shihlin Night Market
Shihta
Shin Kong Life Tower
Snake Alley
Sun Yat-sen Memorial Hall
Ta-an Forest Park
Taipei 101
Taipei Fine Arts Museum
Taipei Grand Mosque
Taipei Holiday Flower Market
Taipei Holiday Jade Market
Taipei Main Railway Station
Taipei World Trade Center
Taipei Story House
Tihua Street
Tunghua Street
Wanhua
Sights in the Vicinity of Taipei
Chen Memorial Garden
Chihnan Temple
Chihshan Yuan Chinese Garden
Four Animals Mountain
Hell Valley (Tijih Ku)
Hsingtien Temple
Monastery of Central Harmony
National Palace Museum
Peitou
Peitou Hot Spring Museum
Shihlin Official Residence
Shung Ye Museum of Formosan Aborigines
Taipei Astronomical Museum
Taipei Fins Seaworld
Taipei Tea Promotion Center
Taipei Zoo
Sights to the South of Taipei
Hsinchu
Kuanhsi Hakka Village
Leofoo Safari Park (Liufu Leyuan)
Sanhsia
Shihmen Reservoir
Shihtoushan
Tahsi
Tzu Hu (Lake Mercy)
Window on China (Hsiaojen Kuo)
Wulai
Yingko
Going somewhere? Look for your hotel room over here!
You can look for and book your hotel room direct from this website. Simply key in your travel date, and you will be shown a list of hotels. Filter the results based on your requirement, everything from five star hotels to homestays and more.
Enjoy a vacation at The Haven Resort Hotel Ipoh, an award-winning all suite resort nestled in the midst of the limestone hills of Ipoh, now with an exclusive 10% discount for readers of this website!
Buy Your Long-Distance Bus Tickets Here!
If you are planning to travel Malaysia and Singapore by bus, you can now purchase your long-distance bus tickets directly from
Bus Online Ticket
, where you get to check the schedule as well as price of tickets from various bus companies.
About me
Hello and welcome! My name is
Timothy Tye
or simply Tim. This is my personal encyclopedia. I created it to compile all the information about places. It represents my body of travel knowledge collected since 2003, and still being updated almost daily.
As a Christian, I write on travel so that
God's Good News
can reach every corner of the world and connect with those needing it. If you wish to ask me anything, feel free to
contact me here
. Thank you for visiting, and have a great day!
Copyright © 2003-2017
Timothy Tye
. All Rights Reserved.