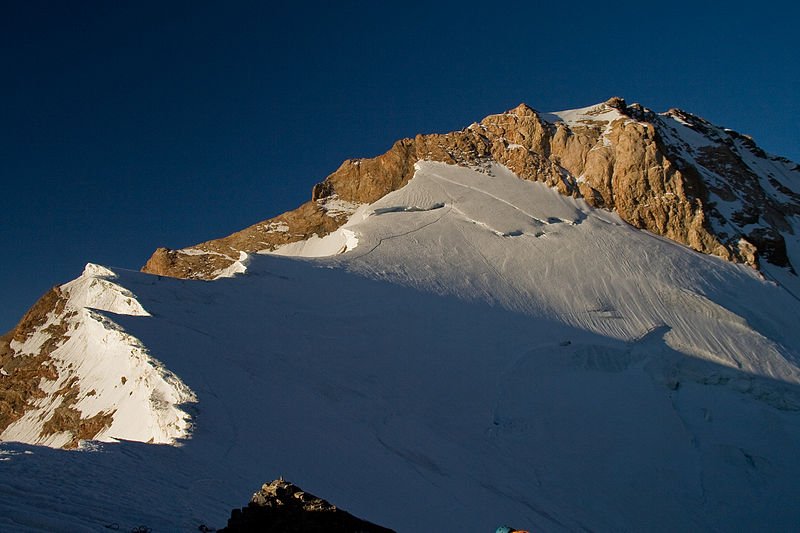 Mountain range of Tajikistan

http://commons.wikimedia.org/wiki/File:%D0%9D%D0%B0%D1%87%D0%B0%D0%BB%D0%BE_%D0
%BF%D0%BE%D0%B4%D1%8A%D1%91%D0%BC%D0%B0_%D0%BD%D0%B0_%D0%B2._%D0%A7%D0%B8%D0%BC%D1%82%
D0%B0%D1%80%D0%B3%D0%B0_(5494).jpg


Oleg Brovko


Tajikistan
(Тоҷикистон) is a small, landlocked nation in Central Asia. A rugged, mountainous country, Tajikistan is bordered by Kyrgyzstan to the north, China to the east, Pakistan to the southeast, Afghanistan to the south, and Uzbekistan to the west. Tajikistan covers 143,100 sq km (55,251 sq mi) and has a population of 8 million (2011 estimate). Its capital and largest city is Dushanbe.
Tajikistan is five hours ahead of Coordinated Universal Time (UTC+5). Traffic is driven on the right here. The electricity is 220V/50Hz. The phone IDD code is +992. The official currency is Somoni (TJS). The official language is Tajik although Russian is widely used as the language of inter-ethnic communication. The country is a republic headed by a president and a prime minister.
Travel Tips of Major Towns in Tajikistan
Places of Interest in Tajikistan
Pamir Mountains
Penjikent ruins
Zeravshan
World Heritage Sites in Tajikistan
Proto-urban site of Sarazm (2010)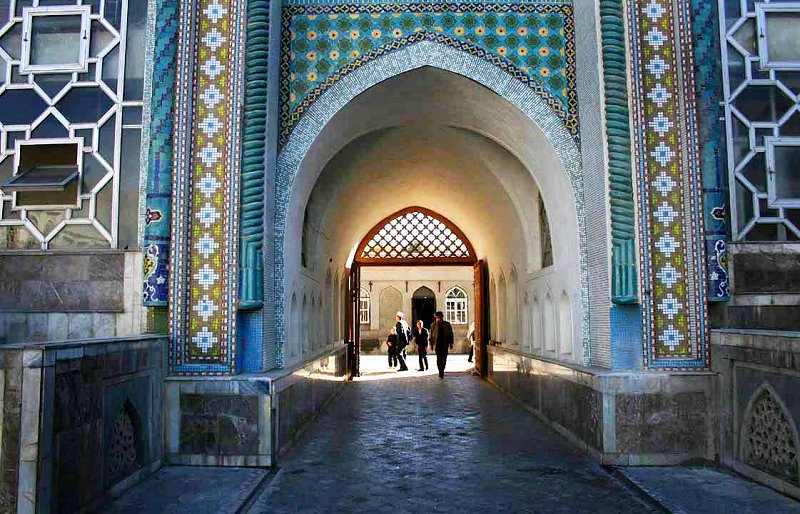 Entrance to a mosque in Dushanbe, Tajikistan

http://commons.wikimedia.org/wiki/Category:Mosques_in_Dushanbe#mediaviewer/File:Tajikistan_(159756609).jpg


Steve Evans


Tajikistan the one of the poorest nations in Central Asia, a trait shared with neighboring Kyrgyzstan . Political upheavel that followed the collapse of the Soviet Union had its toll on the country, and only recently did it achieve some form of political stability and progress. The estimated nominal GDP for Tajikistan for 2009 stood at $4.982 billion, equivalent to a per capita nominal GDP of just $767. Its per capita GDP at purchasing power parity stood at $2,103.
The land of Tajikistan has been inhabited since 4,000 BC. Buddhism was introduced here in the 7th or 6th century BC, while Islam was brought here in the 7th century AD. Tajikistan was absorbed by the Russian Empire through the 19th century. Following the overthrow of Imperial Russia, Tajikistan fought a losing battle to seek independence, but was eventually defeated by the Bolsheviks. This led to the creation of the Tajik Autonomous Soviet Socialist Republic in 1924, and the Tajik Soviet Socialist Republic in 1929.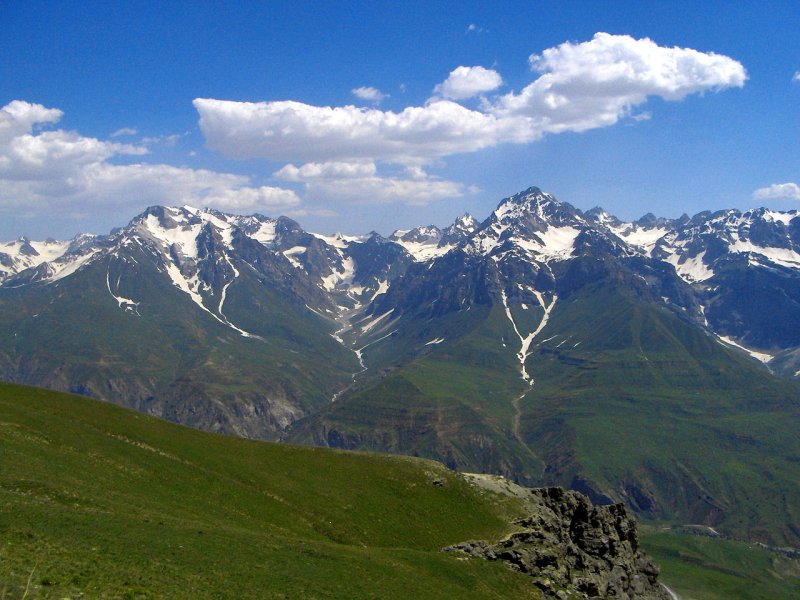 Tajik mountains

http://commons.wikimedia.org/wiki/Category:Mountains_of_Tajikistan#mediaviewer/File:Tajik_mountains_edit.jpg


INkubusse


When the Soviet Union collapsed in 1991, it allowed Tajikistan to declare its independence. However, it was a poor country with widespread poverty that had depended on the Soviet Union for support, and in the post-independence era, the country was plunged into civil war, as differing factions fought one another. The situation was volatile up to as recently as 2006, when opposition parties boycotted the presidential election. Since then it is slowly moving towards some form of stability.
Planning your trip to Tajikistan
Visitors from Armenia, Azerbaijan, Belarus, Georgia, Kazakhstan, Kyrgyzstan , Moldova, Mongolia, Russia and Ukraine do not need a visa. Visas may be applied for in advance at Tajik embassies in your home country. Tourist visas are available upon arrival for visitors from countries without a Tajik embassy. The visa costs US$25.
Dushanbe Airport (DYU) is the main airport serving Tajikistan. The small airport receives flights from surrounding destinations of Central Asia. The private airline Somon Air flies to Dubai and Frankfurt.
Going somewhere? Look for your hotel room over here!
You can look for and book your hotel room direct from this website. Simply key in your travel date, and you will be shown a list of hotels. Filter the results based on your requirement, everything from five star hotels to homestays and more.
Enjoy a vacation at The Haven Resort Hotel Ipoh, an award-winning all suite resort nestled in the midst of the limestone hills of Ipoh, now with an exclusive 10% discount for readers of this website!
Buy Your Long-Distance Bus Tickets Here!
If you are planning to travel Malaysia and Singapore by bus, you can now purchase your long-distance bus tickets directly from
Bus Online Ticket
, where you get to check the schedule as well as price of tickets from various bus companies.
About me
Hello and welcome! My name is
Timothy Tye
or simply Tim. This is my personal encyclopedia. I created it to compile all the information about places. It represents my body of travel knowledge collected since 2003, and still being updated almost daily.
As a Christian, I write on travel so that
God's Good News
can reach every corner of the world and connect with those needing it. If you wish to ask me anything, feel free to
contact me here
. Thank you for visiting, and have a great day!
Copyright © 2003-2017
Timothy Tye
. All Rights Reserved.