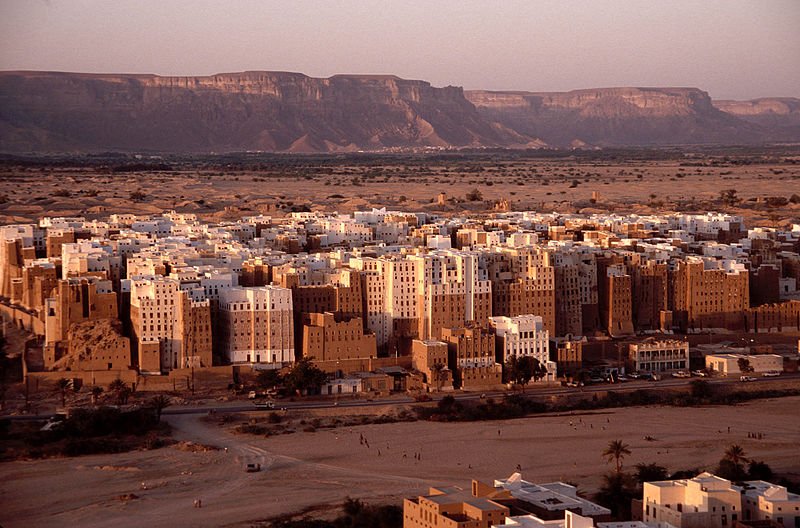 Desert highrise of Wadi Hadramawt, Yemen

http://commons.wikimedia.org/wiki/File:Shibam_Wadi_Hadhramaut_Yemen.jpg


Jialiang Gao


Yemen
(اليَمَن) is a country on the southern part of the Arabian peninsula in the Middle East. It is bordered by Saudi Arabia to the north and Oman to the east. Its coastline faces the Red Sea to the west and the Gulf of Aden and the Arabian Sea to the south.
Yemen covers 555,000 sq km (203,849 sq mi). It has a population of 23.7 million people (2011 estimate). The capital and largest city is Sana'a. The official currency of Yemen is the Yemeni rial (YER). The country is three hours ahead of Coordinated Universal Time. Traffic is driven on the right here. The electricity is 220V/50Hz using UK plug. The phone IDD code is +967.
Major Cities in Yemen
Sana'a - capital
Aden
Al Hudayda
Al Mukalla
Dhamar
Ibb
Kawkaban
Mokha
Shibam
Ta'izz
Places of Interest in Yemen
Haraz Mountains
Wadi Hadramawt
World Heritage Sites in Yemen
Old Walled City of Shibam
Old City of Sana'a
Historic Town of Zabid
Socotra Archipelago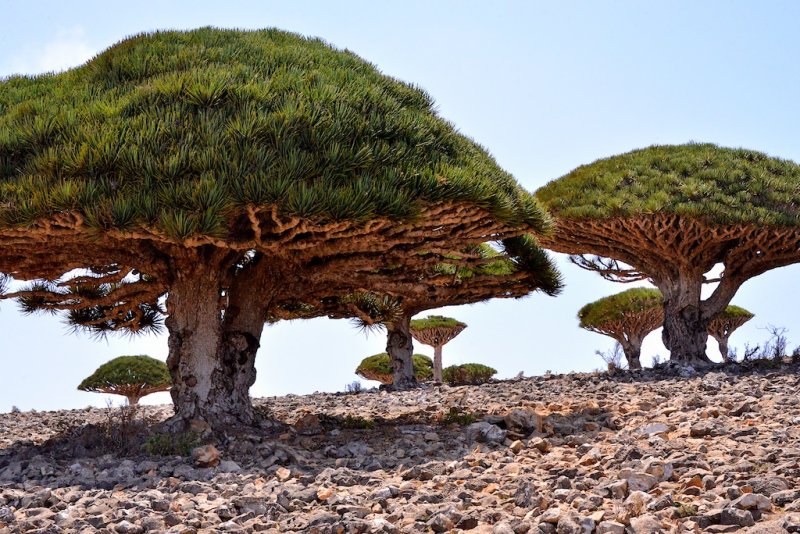 Dragon blood trees on Socotra Island, Yemen

http://commons.wikimedia.org/wiki/Category:Yemen#mediaviewer/File:Dragon%27s_Blood_Trees,_Socotra_Is,_Yemen_(14701715903).jpg


Rod Waddington


Yemen is the poorest country on the Arabian peninsula. Its estimated nominal GDP of 2009 was $25.131 billion, which provided a per capita nominal GDP of only $1,061. Its per capita GDP at purchasing power parity stood at $2,457.
The name Yemen means "The South", in reference to its located on the peninsula. It is mostly desert. Its border with Saudi Arabia, which was only defined in 2000, runs through inhabited desert land.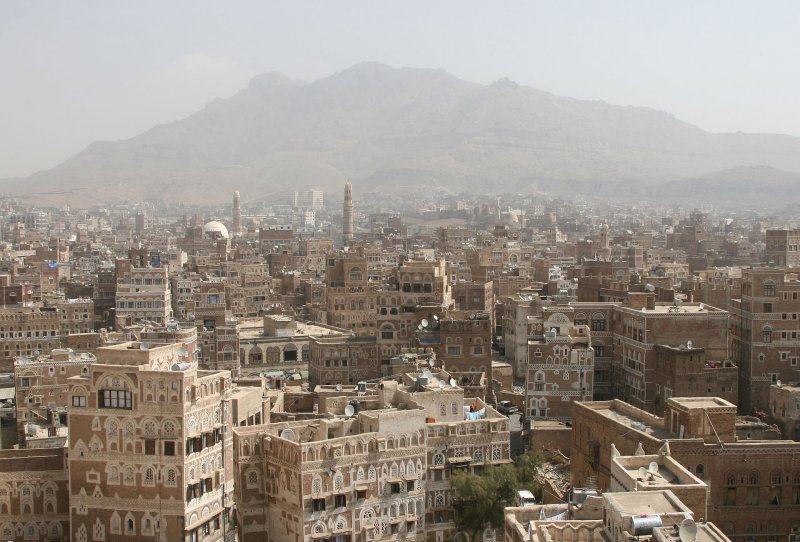 Cityscape of Sana'a, Yemen

http://commons.wikimedia.org/wiki/Category:Sana%27a#mediaviewer/File:Sana.jpg


Ferdinand Reus


As with its neighbors, Yemen was under the Ottoman Empire until 1918, when it declared independence. Between 1962 and 1990, the country was split between North Yemen and South Yemen. In 2011, the Tunisian Revolution and Egyptian Revolution had an influence on Yemen, resulting in mass demonstrations in its major cities. This escalted into calls for President Ali Abdullah Saleh to resign.
Planning your trip to Yemen
Due to political instability, casual visitors are discouraged from visiting Yemen until the situation improves. If you are already in the country, stay away from any form of political demonstrations and remain indoors when there are unrests.


Due to the volatile politicial situation in Yemen, you should get in touch with its embassy to find out about the relevant travel documents required for your trip. Visa upon arrival is no longer available since 2010, and citizens of most countries are expected to have a visa in hand when arriving.
The international airport in Sana'a is served by flights from Cairo, Doha, Dubai and Frankfurt, among others.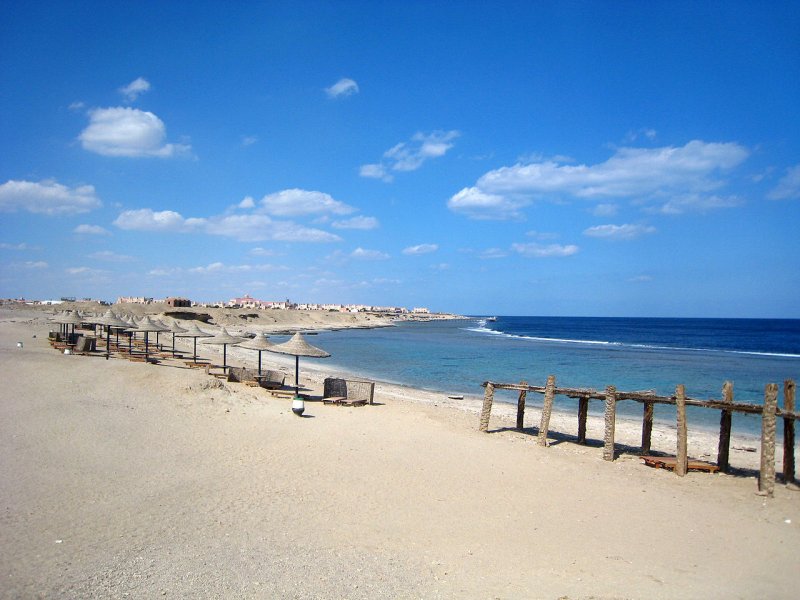 Carlenia Beach, to the south of Qusayr City, Yemen

http://commons.wikimedia.org/wiki/Category:Red_Sea#mediaviewer/File:Carnelia_Beach,_Marsa_Alam_(2232052889).jpg


Andrew A. Shenouda


Going somewhere? Look for your hotel room over here!
You can look for and book your hotel room direct from this website. Simply key in your travel date, and you will be shown a list of hotels. Filter the results based on your requirement, everything from five star hotels to homestays and more.
Enjoy a vacation at The Haven Resort Hotel Ipoh, an award-winning all suite resort nestled in the midst of the limestone hills of Ipoh, now with an exclusive 10% discount for readers of this website!
Buy Your Long-Distance Bus Tickets Here!
If you are planning to travel Malaysia and Singapore by bus, you can now purchase your long-distance bus tickets directly from
Bus Online Ticket
, where you get to check the schedule as well as price of tickets from various bus companies.
About me
Hello and welcome! My name is
Timothy Tye
or simply Tim. This is my personal encyclopedia. I created it to compile all the information about places. It represents my body of travel knowledge collected since 2003, and still being updated almost daily.
As a Christian, I write on travel so that
God's Good News
can reach every corner of the world and connect with those needing it. If you wish to ask me anything, feel free to
contact me here
. Thank you for visiting, and have a great day!
Copyright © 2003-2017
Timothy Tye
. All Rights Reserved.