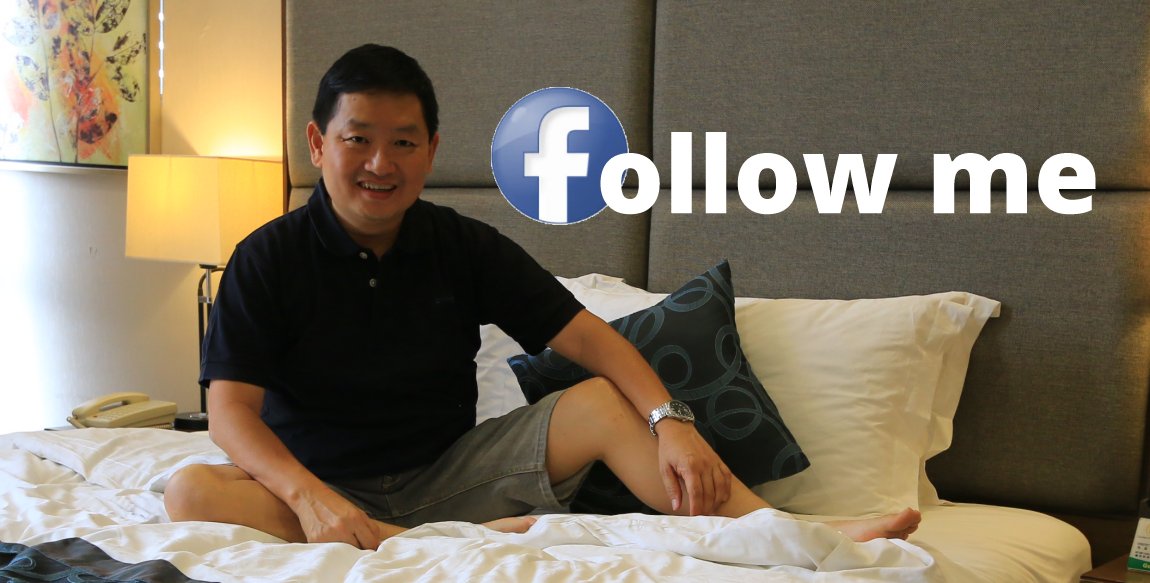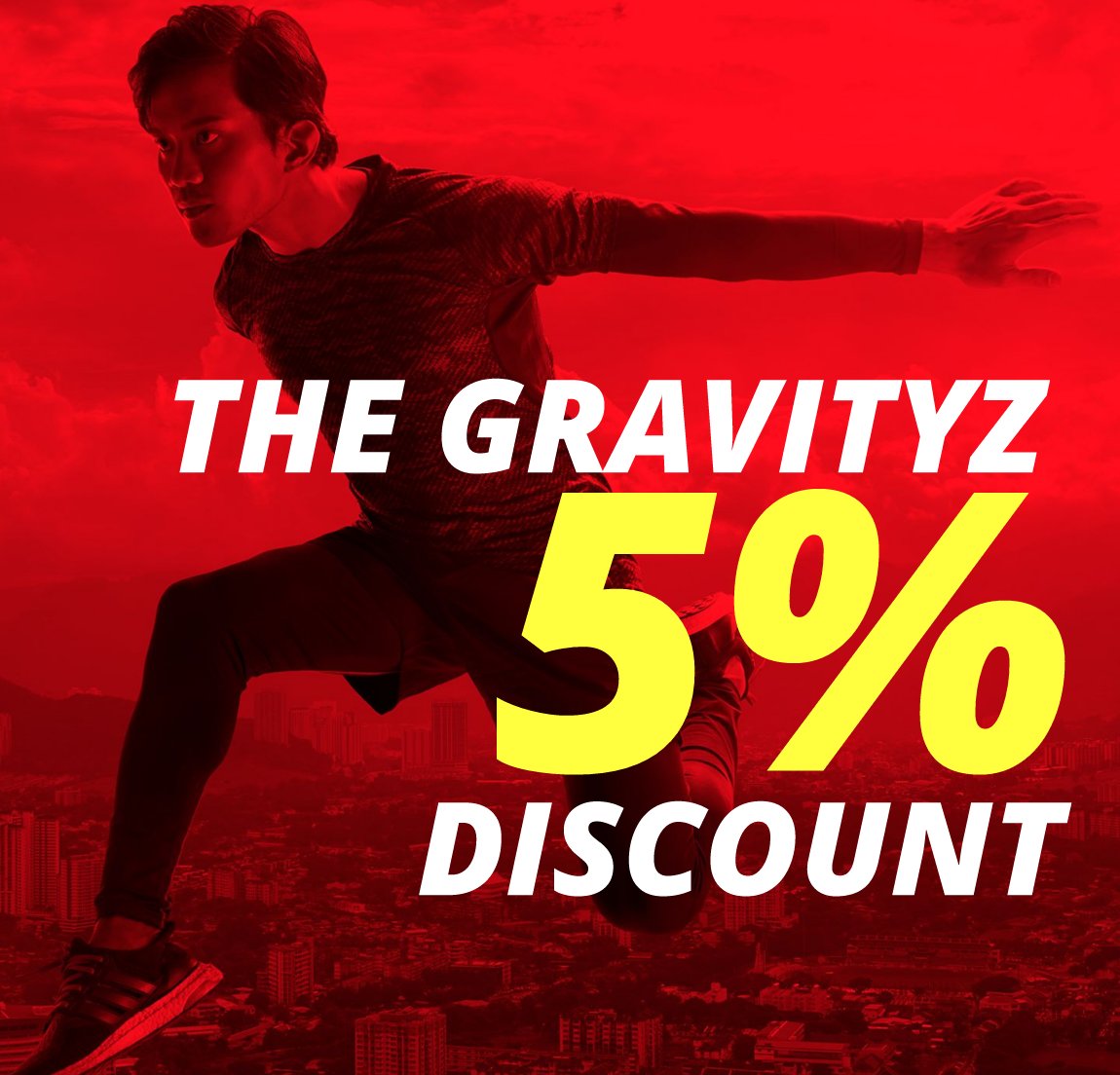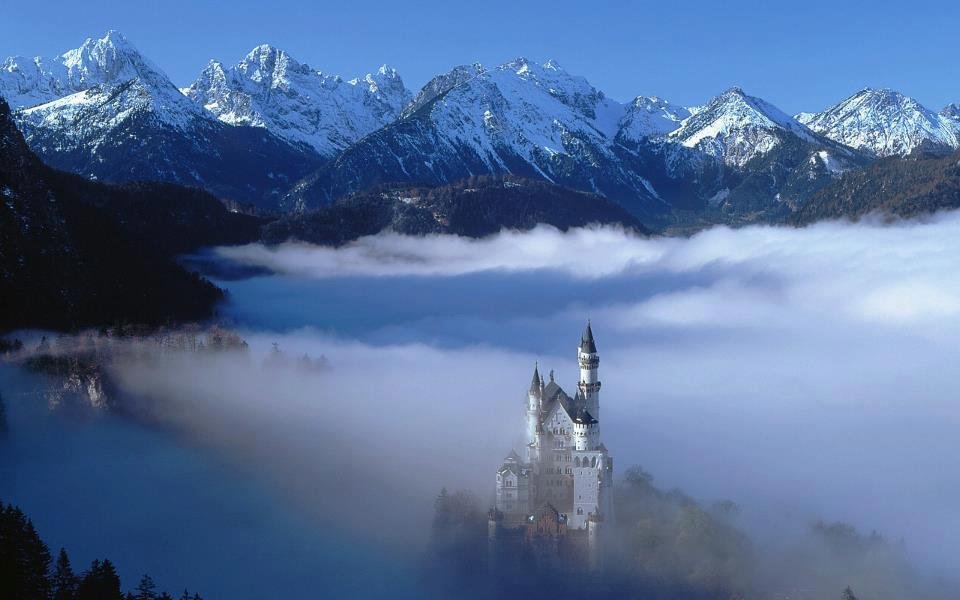 Neuschwanstein Castle

http://commons.wikimedia.org/wiki/Category:Neuschwanstein_Castle#/media/File:1_Nature_1.png


Sina Arman


Germany
is a country in Central Europe. It is a beautiful country with well-preserved old towns and a wealth of culture and festivals. Within Germany are plenty of places to explore and good food to taste.
Germany is located on the central part of western Europe. It shares a border with more countries in western Europe than any other, being bordered by Denmark to the north, Poland to the east, the Czech Republic to the southeast, Austria and Switzerland to the south, France to the southwest, and Luxembourg, Belgium and the Netherlands to the east. With a population exceeding 80 million people, it is the most populous country within the European Union. Having the fourth largest economy by nominal GDP in the world, Germany is also the wealthiest country within the European Union.
Germany comprises 16 states. Its capital is within the city-state of Berlin. There are two types of states in Germany, namely the "area states" known as Flächenländer and the "city states" or Stadtstaaten. The area states are presently Baden-Württemberg, Bavaria, Hesse, Lower Saxony, North Rhine Westphalia, Rhineland-Palatinate and Schleswig-Holstein on the former West Germany, and Brandenburg, Mecklenburg-Vorpommern, Saxony, Saxony-Anhalt and Thuringia on the former East Germany. The city states are Bremen, Hamburg and the federal capital, Berlin.
City States of Germany
Area States of Germany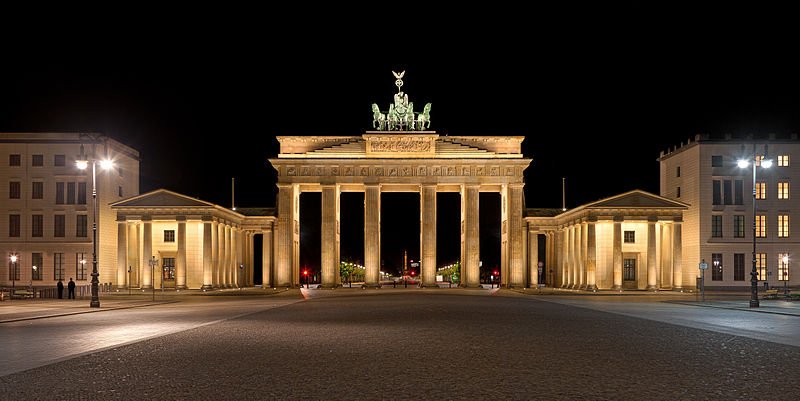 Brandenburg Gate, Berlin

http://commons.wikimedia.org/wiki/File:Brandenburger_Tor_nachts_2012-07.jpg


Thomas Wolf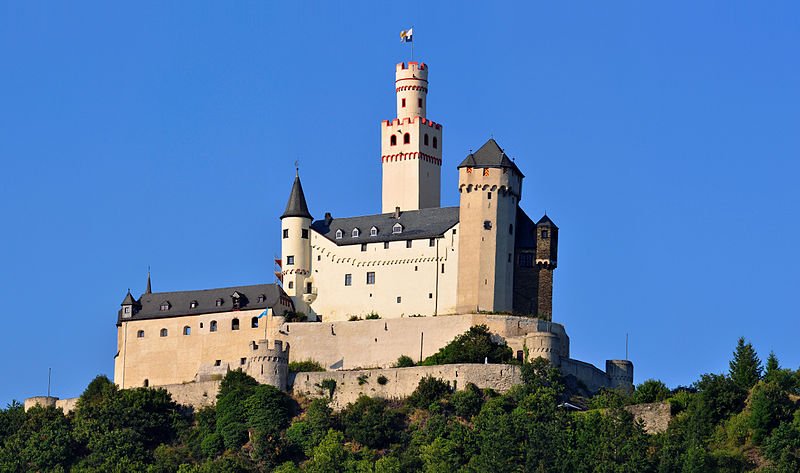 Marksburg, a fortress above the town of Braubach in Rhineland-Palatinate

http://commons.wikimedia.org/wiki/File:Marksburg-Braubach.jpg


Tobi 87


World Heritage Sites in Germany
Germany ratified the World Heritage Convention on 23 August, 1976. As of August 2010, it has 33 World Heritage Sites of which 31 are in the cultural category and two in the natural category. Germany is one of the few countries with one site having been removed from the World Heritage Site list. Germany also has another 15 sites on the World Heritage Tentative List.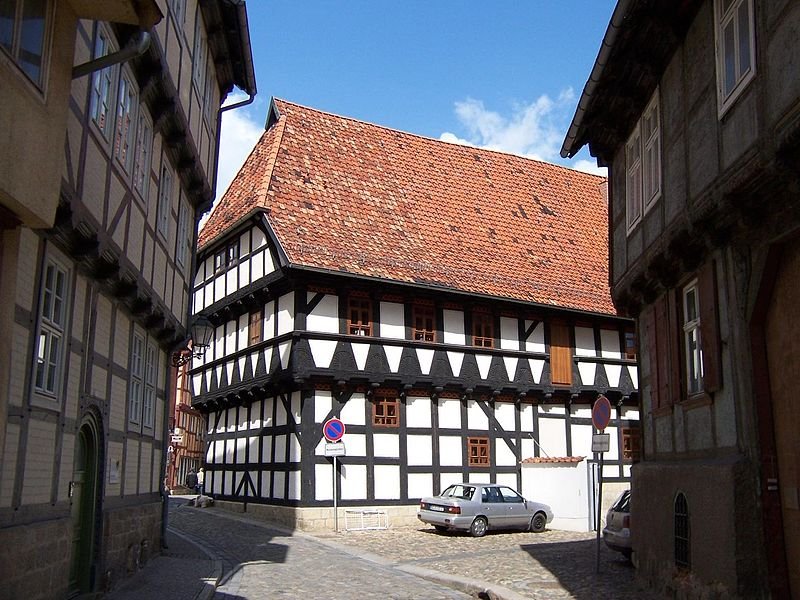 Half-timbered houses in Quedlinburg

http://commons.wikimedia.org/wiki/File:Quedlinburg_Fachwerkh%C3%A4user.JPG


Jungpionier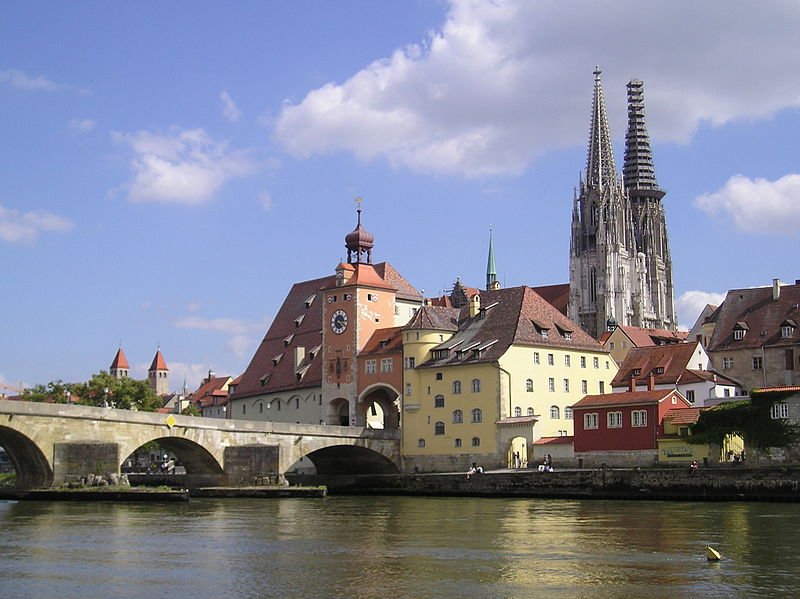 Regensburg

http://commons.wikimedia.org/wiki/File:Stadtansicht_Regensburg.JPG


HH58


When to visit Germany
You may visit Germany at any time of the year. For sunny weather, the best time is between May and September. This is however the most crowded time, whether you are visiting the museums or the beaches, and there are traffic jams going through the narrow country roads. Between November and March, the skies tend to be overcast and crowds will be less, except perhaps in the sky resorts.
What to wear in Germany
Lightweight to medium weight clothing is needed for summer, depends on how the weather turns. For winter, you need medium to heavyweight clothing.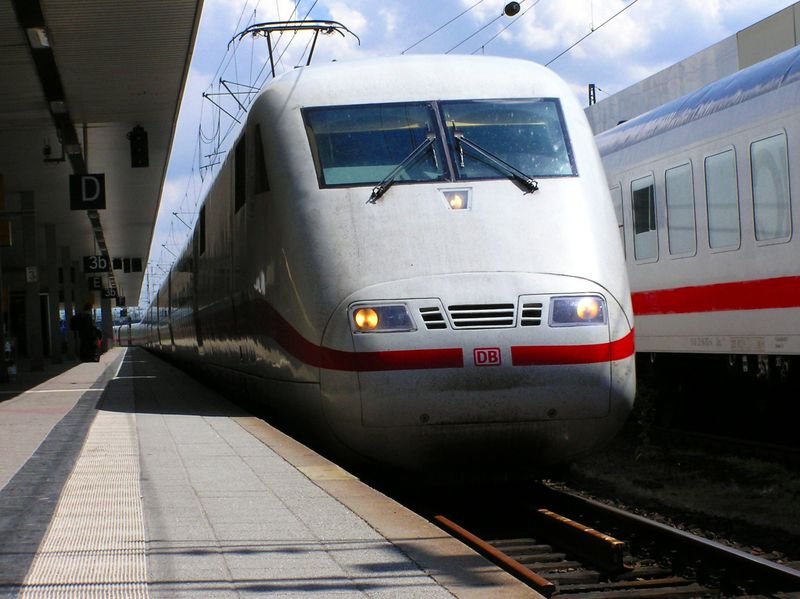 ICE Intercity-Express Train

http://commons.wikimedia.org/wiki/File:ICE_Intercity-Express_Train.jpg


Dejanmilo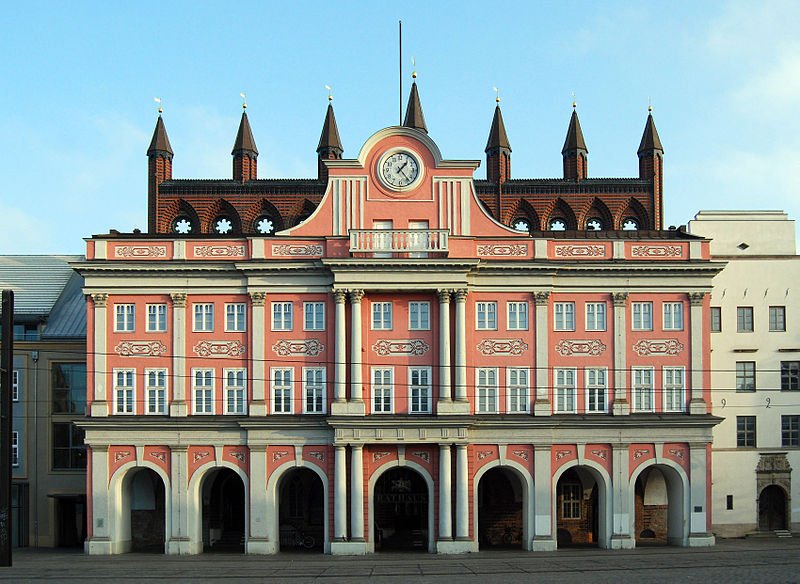 Rostock City Hall in Mecklenburg-Vorpommern

http://commons.wikimedia.org/wiki/File:Rostock_city_hall.jpg


Rob


Getting into Germany
The biggest airport in Germany as well as Europe is Frankfurt-am-Main International Airport (FRA) followed by Munich International Airport (MUC). Other major airports in Germany are Düsseldorf International Airport (DUS), Berlin Airport (TXL) Cologne-Bonn Airport (CGN) and Hamburg (HAM).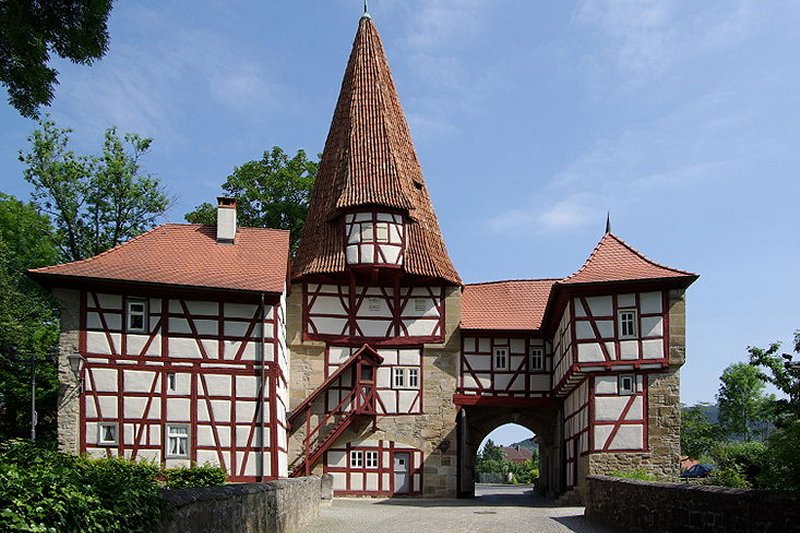 Rödelseer Tor, a 15th century gate in Iphofen, Bavaria

http://commons.wikimedia.org/wiki/File:Iphofen_BW_2.jpg


Berthold Werner


Germany Entry Requirements
Nationals of US, Australia, Canada, Britain and other EU countries do not need a visa to enter Germany.
Planning your travel within Germany
Perhaps the best way to explore Germany is by car. The country has an excellent road network. The Autobahn (motorway) does not require toll for cars (trucks have to pay), but price of gasoline is kept high, at €1.40 per liter. You can easily rent a car to drive in most cities.
Another good way to explore Germany is by train. The national railway company, Deutche Bahn is a reliable and comfortable way to go around in Germany.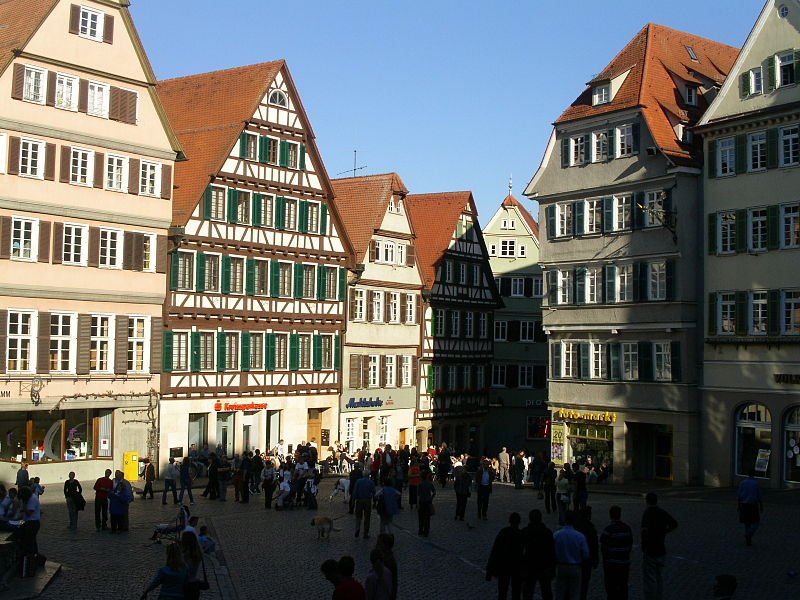 Tübingen marketplace

http://commons.wikimedia.org/wiki/File:T%C3%BCbingen_Marktplatz_2.JPG


Prissantenb&aulm;r


Money matters in Germany
Germany uses the Euro, €. Banknotes are in denominations of €500, 200, 100, 50, 20, 10 and 5 while coins are in denominations of 1 cent, 2 cents, 5 cents, 10 cents, 20 cents, 50 cents, €1 and €2. Banking hours are from 8:30am to 1:00 pm and 2:00pm to 4:00pm for Mondays to Fridays except Thursdays 8:30am to 1:00pm and 2:30pm to 5:30pm.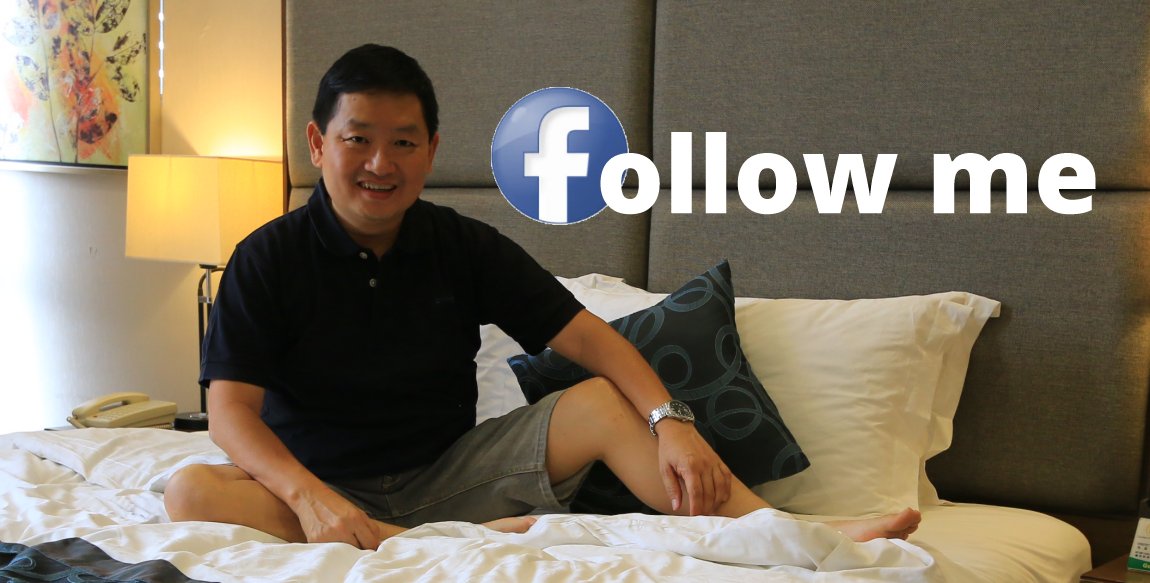 Buy Your Long-Distance Bus Tickets Here!
If you are planning to travel Malaysia and Singapore by bus, you can now purchase your long-distance bus tickets directly from
Bus Online Ticket
, where you get to check the schedule as well as price of tickets from various bus companies.
About me