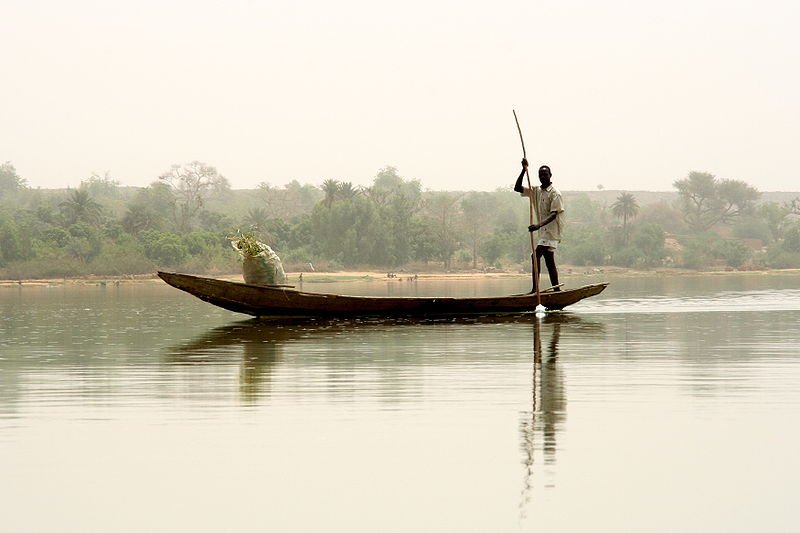 Canoe on the Niver River in Niamey

https://commons.wikimedia.org/wiki/File:Niger2.jpg


Dominik Schwarz


Niger
is a big landlocked nation in western Africa. Covering 1,267,000 sq km (489,678 sq mi), it is the biggest countryn in West Africa. 80% of the country is occupied by the Sahara desert. Despite its size, Niger is a sparsely populated country with a population of only 15 million people (2011 estimate). its capital and largest city is Niamey.
Niger is bordered by Algeria to the northwest, Libya to the north, Chad to the east, Nigeria and Benin to the south, Burkina Faso to the southwest, and Mali to the west. It observes the West African Time Zone, which is an hour ahead of Coordinated Universal Time (UTC+1) with no Daylight Saving Time. Its official currency is the CFA franc (XOF), which is used by seven other countries in West Africa. Traffic is driven on the right here. The phone IDD code is +227. The electricity is 220V/50Hz using European plug.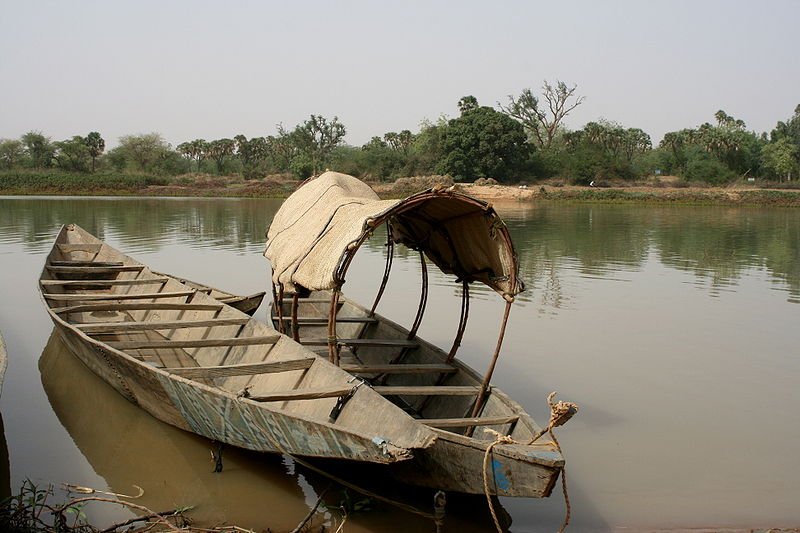 Boat on the Niver River in Niamey

https://commons.wikimedia.org/wiki/File:Boubon1.jpg


Dominik Schwarz


Niger is a poor country. In 2009, it had an estimated nominal GDP of $5.261 billion, equivalent to a per capita nominal GDP of just $370. Its per capita GDP at purchasing power parity stood at just $719. The country is predominantly rural and most of its population make a living from farming. The raising of livestock such as camels, goats, sheep and cattle accounts for 14% of its GDP.
Niger has the world's largest deposit of uranium, but the drop in world demand has affected the economy. It also has other natural resources including gold, oil and coal.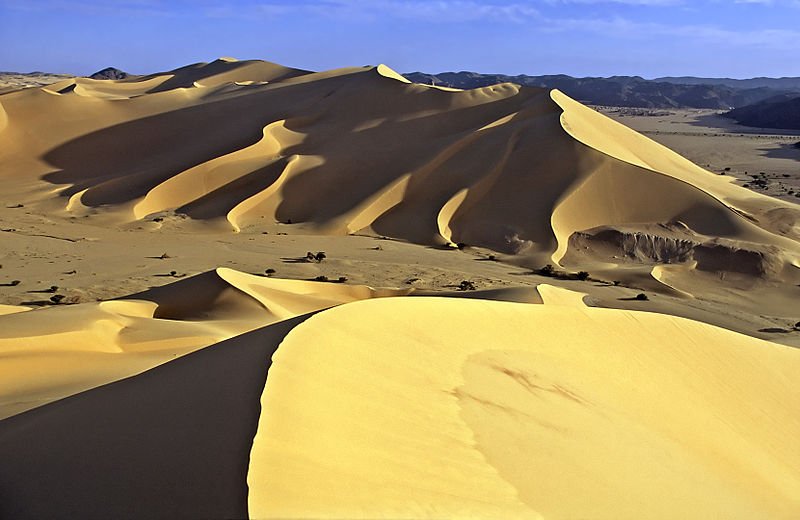 Dunes of Temet, Niger

https://commons.wikimedia.org/wiki/File:Temet1.jpg


Jacques Taberlet


Human habitation of Niger goes back over ten thousand years. The Songhai Empire covered much of modern Niger in the 16th century. Various tribes such as the nomadic Tuareg people form loose confederation with shifting boundaries. European colonization of Niger came relatively late. Although there has been exploration carried out by Europeans in the 19th century, Niger only became a French colony in 1922. It then gained its independence in 1960.
After independence, Niger was governed by a single-party civilian regime for 14 years which ended with a military coup that installed military rule to the country. Since then the country has endured numerous coups, with the latest taking place in February 2010.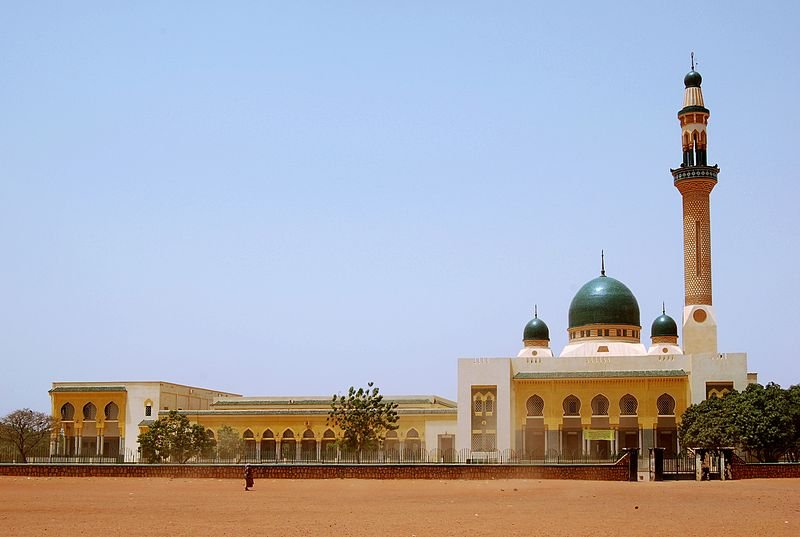 Niamey Grand Mosque, Niger

https://commons.wikimedia.org/wiki/File:Niamey_Mosque.jpg


diasUndKompott


At the moment, the outlook for Niger appears bleak. There is widespread food shortages due to poor harvest in 2010, and this may prolong into the foreseeable future.
Planning your visit to Niger
Visitors are strongly urged to avoid traveling near the border with Mali, which is politically very volatile. Western tourists have been kidnapped, taken hostage and executed there.
Most visitors to Niger need a visa, which require a yellow fever vaccination certificate to obtain. You can catch flights to Niamey, Niger, from Paris and Casablanca.
Major Cities in Niger
Places of Interest in Niger
Thank you for using my website!
arrange for you a tour guide and/or driver
to show you around. If you are traveling by bus anywhere in Malaysia or Singapore, you can
book your bus ticket
. If you seek accommodation, you can
get hotel room rates
.
As a Christian, I hope that through this website, I am able to deliver God's message to all who need it, anywhere in the world. If you are open to hearing it, please read
God's Good News to You
.
If you wish to contact me, please use this
contact form
. And don't forget to
follow me on Facebook
. See you!