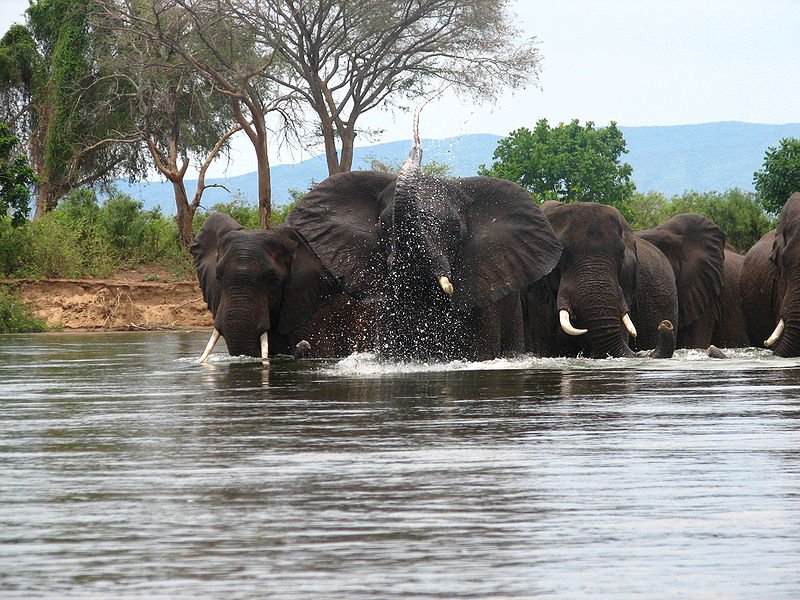 Elephants crossing the Zambesi River

https://commons.wikimedia.org/wiki/File:Zambezi_%E2%80%93_Elephants_crossing_the_river-_1_ca_12.11.2009.jpg


Hanay


Zimbabwe
is a landlocked country in southern Africa. It is bordered by Zambia to the north, Mozambique to the east, South Africa to the south, and Botswana to the southwest. Zimbabwe covers 390,757 sq km and has a population of 12.5 million people (2011 estimate). Its capital and biggest city is Harare.
Zimbabwe is a republic. Its president at time of writing (April 2011) is Robert Mugabe while its prime minister Morgan Tsvangirai. The country observes the Central African Time, which is two hours ahead of Coordinated Universal Time (UTC+2). Traffic is driven on the left here, just as in Britain. Zimbabwe uses the US dollar as legal tender. Official languages are English, Shona and Ndebele. The electricity is 220V/50Hz using UK plug. The phone IDD code is +263.
The economy of Zimbabwe is based on mineral exports, agriculture and tourism. Until the country adopted the US dollar as its official currency, it was suffering hyperinflation, particularly in 2008, when prices were doubling every 1.3 days. At the same time, purchasing power dropped to the level of the 1950's. The economy stablized in 2009 following the formation of the Unity Government. It registered a 5% GDP growth in 2009 and 2010.
In 2010, Zimbabwe had an estimated nominal GDP of $5.574 billion, equivalent to a per capita nominal GDP of only $475. Its per capita GDP at purchasing power parity was even lower, at just $395.
Once covered by forest, and even called the Breadbasket of Africa, Zimbabwe is today deforested following economic collapse brought own by unfriendly policies and human rights abuses.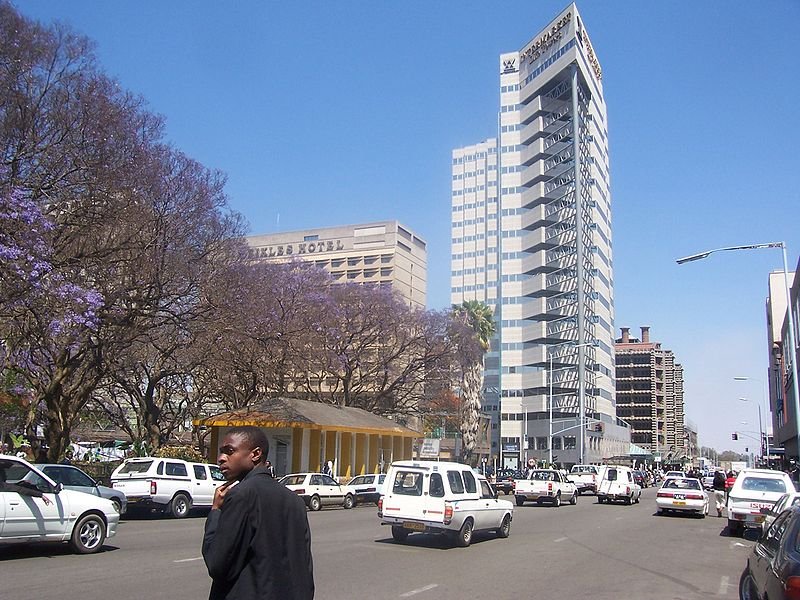 Harare, Zimbabwe

https://commons.wikimedia.org/wiki/File:Harare_secondst.jpg


Damien Farrell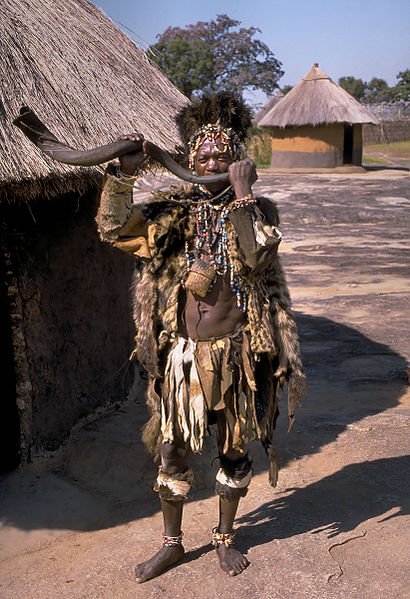 Shona witch doctor, Zimbabwe

https://commons.wikimedia.org/wiki/File:Shona_witch_doctor_%28Zimbabwe%29.jpg


Hans Hillewaert


The history of Zimbabwe can be traced back to the ancient Kingdom of Mapungubwe which was founded in the 11th century. From the 14th century, another kingdom, the Kingdom of Zimbabwe, was founded and it eventually took over from the Kingdom of Mapungubwe. The name Zimbabwe means "large houses of stone" in the Karanga dialect of the Shona language.
The British arrived in Zimbabwe through the British South Africa Company led by Cecil Rhodes in the 1880s. This led to the arrival of white settlers. Zimbabwe became a self-governing British colony in 1923, known then as Southern Rhodesia. In 1953 it became part of the Federation of Rhodesia and Nyasaland, when the British merged it with present-day Zambia and Malawi.
In 1964, the white-minority government made a unilateral declaration of independence and called the country Rhodesia. This led to United Nations economic sanctions. Meanwhile a civil war erupted in Zimbabwe between the Zimbabwe African People's Union led by Joshua Nkomo and Zimbabwe African National Union led by Robert Mugabe. In 1979 the country changed name briefly to Zimbabwe Rhodesia before being granted independence as the Republic of Zimbabwe.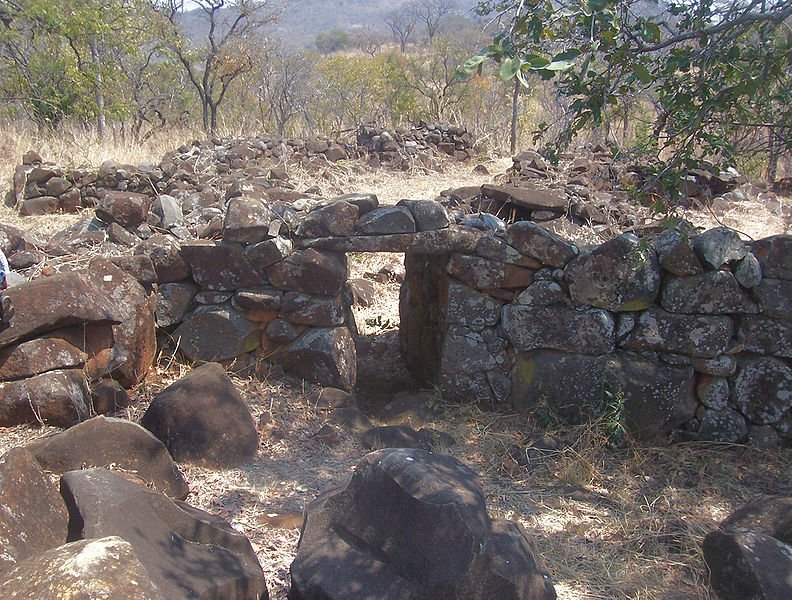 Ziwa ruins, Zimbabwe

https://commons.wikimedia.org/wiki/File:Ziwa_ruins_pitentrance.JPG


Damien Farrell


Planning your visit to Zimbabwe
Visitos who do not need a visa to enter Zimbabwe include the citizens of Antigua and Barbuda, Aruba, Bahamas, Barbados, Belize, Botswana, Cayman, Cyprus, Democratic Republic of the Congo, Fiji, Grenada, Hong Kong, Jamaica, Kenya, Kiribati, Lesotho, Malawi, Malaysia, Maldives, Malta, Mauritius, Montserrat, Namibia, Nauru, Singapore, Solomon Islands, Swaziland, Tanzania, Togo, Trinidad and Tobago, Turks & Caicos Islands, Tuvalu, Uganda, Vanuatu, and Zambia.
Visitors who can obtain a visa-upon-arrival include the citizens of Argentina, Austria, Australia, Belgium, Bermuda, Brazil, Brunei, Canada, Cook Islands, Czech Republic, Denmark, Dominican Republic, Egypt, Finland, France, Germany, Ghana, Greece, Hungary, Indonesia, Monaco, the Netherlands, New Zealand, Norway, Palau, Papua New Guinea, Poland, Portugal, Seychelles, Slovakia, South Africa, Spain, Sweden, Switzerland, United Arab Emirates, United States, Uruguay, and Vatican City.
Visitors who need to obtain a visa before arriving include the citizens of Afghanistan, Albania, Algeria, Andorra, Angola, Armenia, Azerbaijan, Bahrain, Bangladesh, Belarus, Bhutan, Bolivia, Bosnia and Herzegovina, Bulgaria, Burundi, Cambodia, China, Colombia, Costa Rica, Croatia, Cuba, Democratic Republic of the Congo, El Salvador, Eritrea, Estonia, Gambia, Georgia, Guatemala, Guyana, Honduras, India, Lithuania, Macau, Madagascar, Mexico, Moldova, Mongolia, Nepal, Nicaragua, Nigeria, Oman, Pakistan, Panama, Paraguay, Peru, Philippines, Qatar, Romania, Russia, San Marino, Saudi Arabia, Seychelles, Sierra Leone, Slovenia, Syria, Taiwan, Tajikistan, Thailand, Togo, Tunisia, Turkey, Turkmenistan, Ukraine, Uzbekistan, Venezuela and Vietnam.
The Harare International Airport (HRE) is the gateway to Zimbabwe. It is the base for national carrier Air Zimbabwe, which has flights to Beijing, Johannesburg, Kuala Lumpur, London-Gatwick and Nairobi.
Major Cities in Zimbabwe
Places of Interest in Zimbabwe
Thank you for using my website!
arrange for you a tour guide and/or driver
to show you around. If you are traveling by bus anywhere in Malaysia or Singapore, you can
book your bus ticket
. If you seek accommodation, you can
get hotel room rates
.
As a Christian, I hope that through this website, I am able to deliver God's message to all who need it, anywhere in the world. If you are open to hearing it, please read
God's Good News to You
.
If you wish to contact me, please use this
contact form
. And don't forget to
follow me on Facebook
. See you!