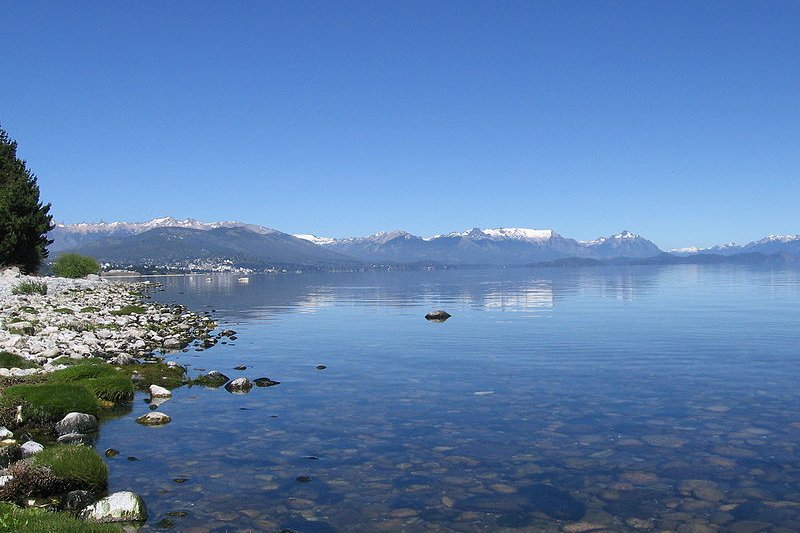 Beautiful scene on Nahuel Huapi Lake, as seen from the San Carlos de Bariloche coast of Nahuel Huapi National Park, Argentina

https://commons.wikimedia.org/wiki/File:Lago_Nahuel_Huapi.jpg


Matiasmehdi


Argentina
is the largest Spanish-speaking country in South America. With an area of 2,766,890 sq km (1,068,302 sq miles), it is also the second-largest country in South America, and the eighth largest in the world by area. Argentina has a population of slightly over 40 million people, making it the fourth most populous Spanish-speaking country behind Mexico, Colombia and Spain.
The capital and largest city in Argentina is Buenos Aires, a city of 13 million people. It is the second most populous metropolitan area in South America after São Paulo.
Within Argentina is great geographic diversity, from the snow-capped peaks of the Andes and the plains of Patagonia, to the stylish metropolis of Buenos Aires. Argentina has many things to offer visitors, from the expansive vistas and frontierland atmosphere of the country to the tango and football of the cities.
The majority of the most populated areas of Argentina experiences a temperate climate. It is cold in winter and hot and humid in summer. There are extreme climatic conditions in some of the harshes parts of the country. In the deserts of Cuyo, temperatures may rise to 50°C during extremely hot summers, while the Andes and Patagonia may experience extremely cold winters.
Fast Facts about Argentina
Official Name: Argentina
Capital: Buenos Aires (11,500,000)
Population of Argentina: 299,114,000
Languages: Spanish, English, Italian, others
Currency: Argentine peso (ARS)
Religions: Roman Catholic (92%), Protestant, others
Size: 2,766,890 sq km (1,068,301 sq miles)
Region: North America
Places in Argentina on this website
Main Cities of Argentina
Major Destinations in Argentina
Categories of Sights in Argentina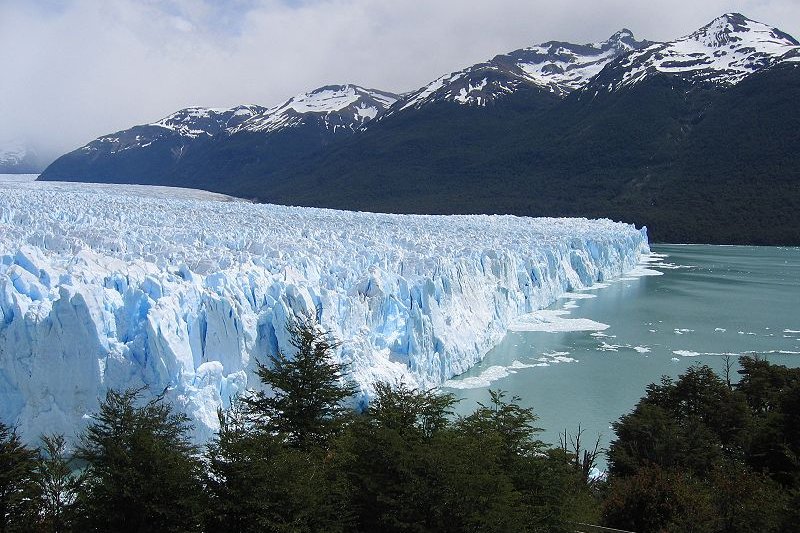 The Perito Moreno Glacier advances into the frigid waters of Patagonia

https://commons.wikimedia.org/wiki/File:Perito_moreno_argentini%C3%AB.JPEG


Emesbe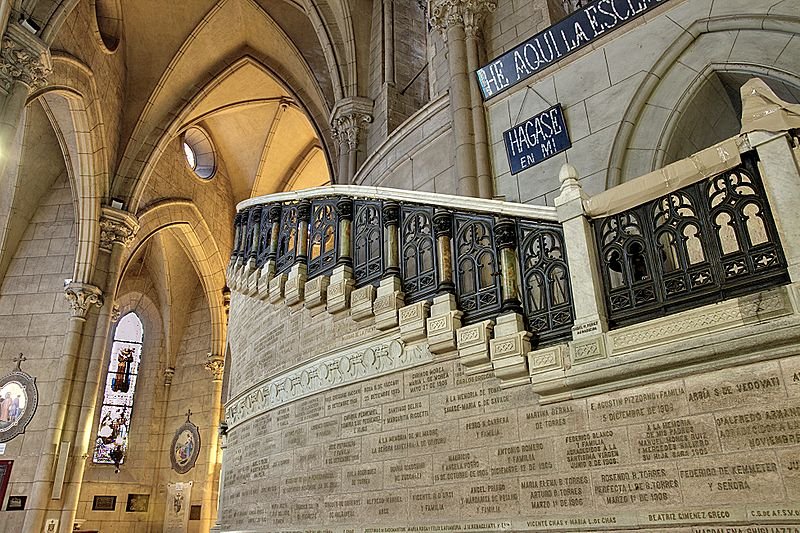 The beautiful interior of Basílica de Nuestra Señora de Luján, a cathedral in Luján, Buenos Aires Province, Argentina

https://commons.wikimedia.org/wiki/File:Luj%C3%A1n_-_Bas%C3%ADlica_de_Nuestra_Se%C3%B1ora_de_Luj%C3%A1n_-_200807f.jpg


Luis Argerich


Planning your trip to Argentina
Ezeiza International Airport in Buenos Aires is the main international gateway to the country, receiving flights from other continents. Qantas flies three three times a week from Sydney, Malaysia Airlines twice a week from Kuala Lumpur via Cape Town and Johannesburg, British Airways, Lufthansa, Iberia and Air France are some of the European airlines that also flies to Buenos Aires.
Argentina's own Aerolíneas Argentinas and LAN Argentina offer flights between Buenos Aires and major cities in South America, North America, Europe as well as Australia.
From the airport, you can get a taxi to downtown Buenos Aires at a fixed rate of 74 pesos.
Take note that there is an "Airport Entry Fee" which varies by nationality, on arrival in Argentina; and a fixed "Departure Tax" of US$29 for flying out of the country.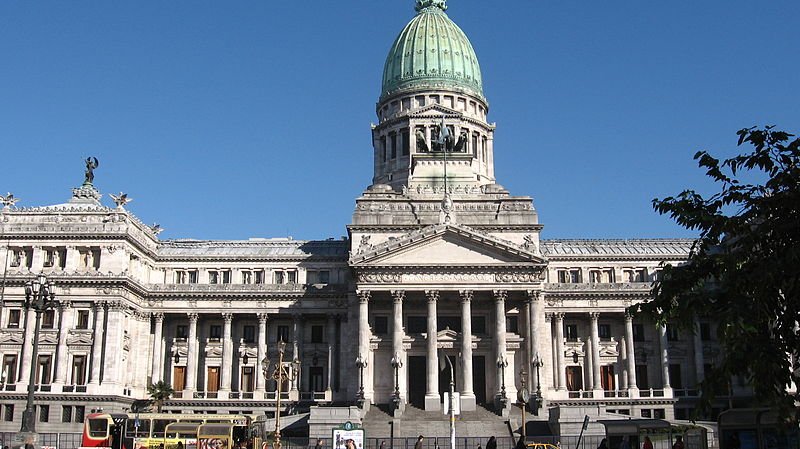 The majestic Argentine National Congress Building in Buenos Aires, Argentina

https://commons.wikimedia.org/wiki/File:Argentina_Congreso.JPG


Thanos


Preparing Money for your trip to Argentina
The currency used in Argentina is the Argentinian Peso (ARS).
Planning your travel within Argentina
The train is being promoted by the Argentinian government as the preferred form of transport across the country. One of the major train operators is Ferrobaires (www.ferrobaires.gba.gov.ar).
World Heritage Sites in Argentina
Thank you for using my website!
contact Tim
You can do many things directly from this website. If you are visiting Penang, I can
arrange for you a tour guide and/or driver
to show you around. If you are traveling by bus anywhere in Malaysia or Singapore, you can
book your bus ticket
. If you seek accommodation, you can
get hotel room rates
.
As a Christian, I hope that through this website, I am able to deliver God's message to all who need it, anywhere in the world. If you are open to hearing it, please read
God's Good News to You
.
If you wish to contact me, please use this
contact form
. And don't forget to
follow me on Facebook
. See you!
Properties for sale
As a realtor, I also promote selected properties on this website. Contact me, by the number shown in the video below, if you are keen to purchase the property.