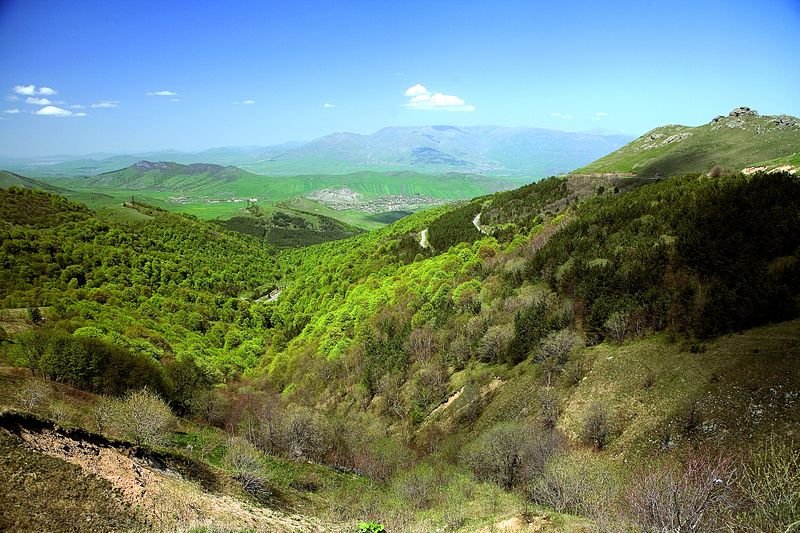 Pushkin Pass, Armenia

https://commons.wikimedia.org/wiki/File:Pushkin_Pass.jpg


Lockalbot


Places in Armenia on this website
View
Armenia
in a larger map
Armenia
is a small, mountainous, landlocked country in the Caucasus. It can be considered to be in Eastern Europe and Western Asia. The country has an area of 29,743 sq km (11,484 sq mi) is bordered by Georgia to the north, Azerbaijan and Nagorno-Karabakh to the east, Iran and the Azerbaijani enclave of Nakhchivan to the south, and Turkey to the west.
Armenia has a population of 3.3 million people. Its capital and largest city is Yerevan. In 2010, the country has a nominal GDP of $8.8 billion, a per capital nominal GDP of $2,676 and a purchasing power parity per capita GDP of $5,178.
The history of Armenia as a nation goes back to 2492 BC. It is the only country remaining on the 3000-year-old maps of Anatolia. Armenia is the location of the Biblical Mount Ararat upon which Noah's Ark came to rest after the Big Flood of Genesis 8:4. The kingdom of Armenia adopted Christianity as its state religion in AD 301, becoming the world's first Christian country.
Cities and Towns of Armenia
Categories of Sights in Armenia
Armenia was annexed and incorporated into the Soviet Union on 4 March, 1922. The reforms initiated by Gorbachev in the 1980's led to the eventual declaration of independence by Armenia on 23 August, 1990. It was the first non-Baltic republic to leave the Soviet Union. Its independence was officially recognized when the Soviet Union was dissolved in 1991. Today Armenia is a presidential representative democratic republic.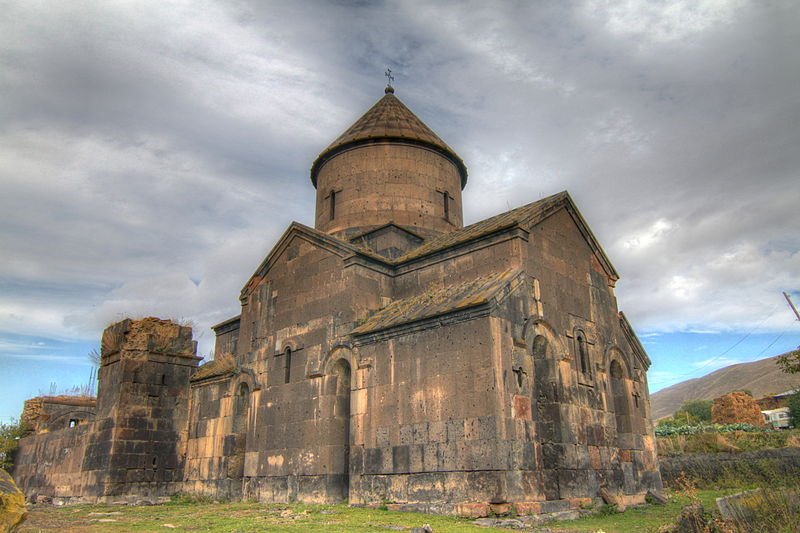 A 13th century Armenian Church in Yeghipatrush, Armenia

https://commons.wikimedia.org/wiki/File:Armenian_Church_in_Yeghipatrush.JPG


Serouj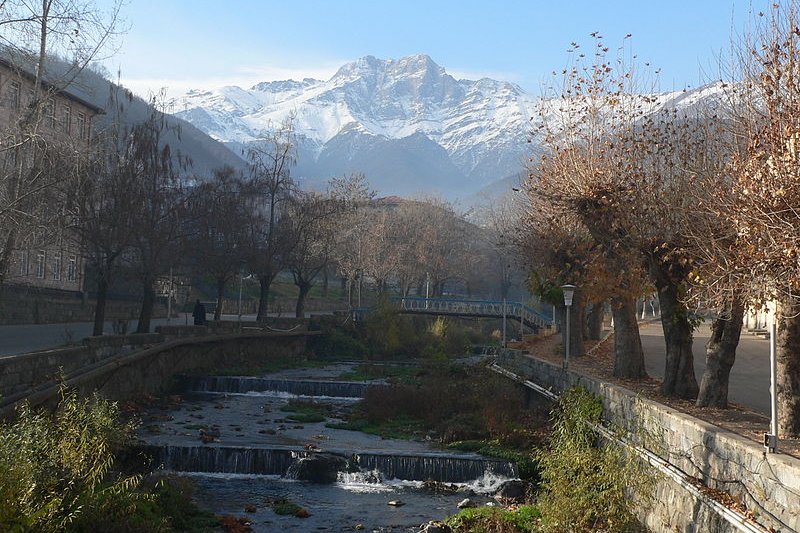 Khustup Mountain, as seen from Vachagan River in Kapan, Armenia

https://commons.wikimedia.org/wiki/File:Khustup_from_Kapan.JPG


Yakovlev Sergey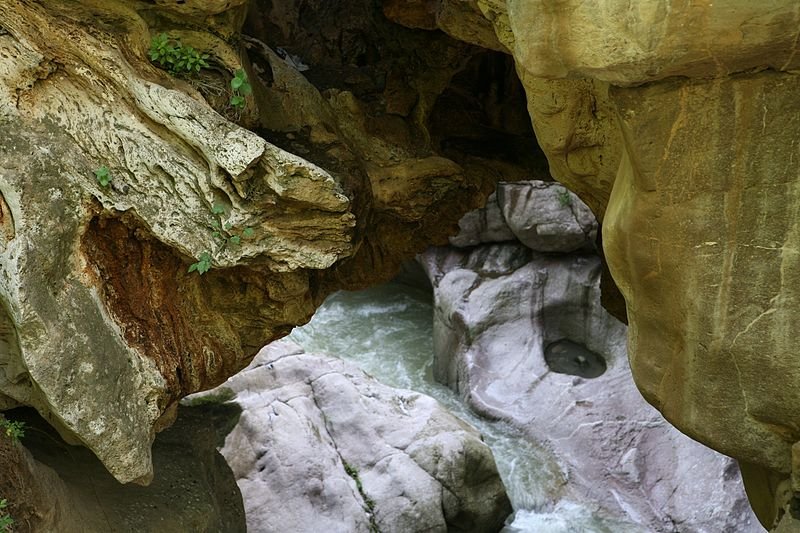 Devil Bridge, natural formation across the Vorotan River

https://commons.wikimedia.org/wiki/File:Devil_Bridge_vorotan_river.jpg


Lockalbot


Planning your visit to Armenia
Only visitors from CIS countries and Argentina do not need a visa for entering Armenia for up to 90 days. Visitors from the EU countries, Australia, Canada, Japan, Singapore and the United States can get visa upon arrival for 3,000 dram ($8/€6) for a 21-day visit. Nationals of other country (except Afghanistan, Bangladesh, Cameroon, Egypt, Iraq, Niger, Nigeria, Pakistan, Saudi Arabia, Somalia, Sri Lanka and Sudan, who must apply for a physical visa) may apply for an e-Visa online.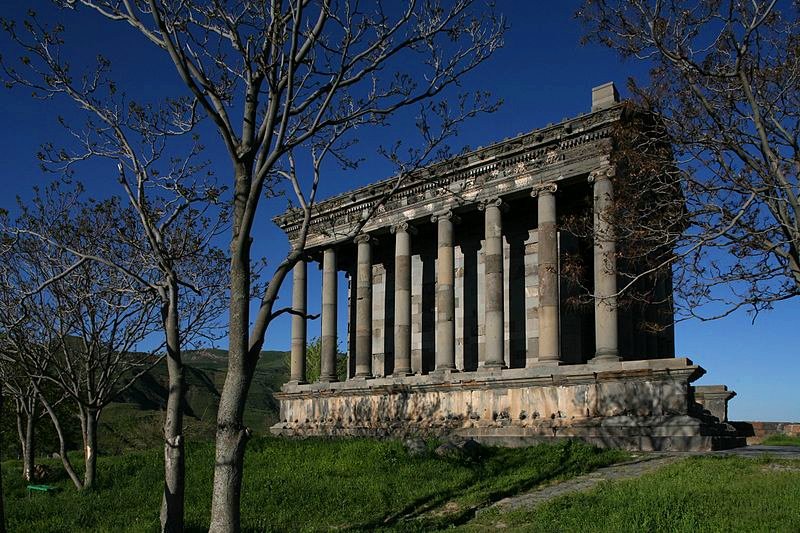 The pagan Greco-Roman temple of Garni, Armenia

https://commons.wikimedia.org/wiki/File:Garni_Pagan_Temple2.jpg


Lockalbot


By Plane
Zvartnots International Airport (EVN) is the airport serving the capital Yerevan, and is therefore the main gateway into the country. It is served mostly by airlines from eastern Europe, the Middle East and Western Asia. Air France and Austrian are two western European airlines flying there.
By Train
There are rail links between Yerevan and Tbilisi in Georgia. Links with Turkey and Azerbaijan have been severed.
Thank you for using my website!
arrange for you a tour guide and/or driver
to show you around. If you are traveling by bus anywhere in Malaysia or Singapore, you can
book your bus ticket
. If you seek accommodation, you can
get hotel room rates
.
As a Christian, I hope that through this website, I am able to deliver God's message to all who need it, anywhere in the world. If you are open to hearing it, please read
God's Good News to You
.
If you wish to contact me, please use this
contact form
. And don't forget to
follow me on Facebook
. See you!