Iran
is a country in Western Asia. The land, which was formerly known to the western world as Persia, has been called Iran since the Sassanian era (AD 224-651), although it was only internationally called Iran since 1935.
Iran covers 1,648,195 sq km (636,372 sq mi), making it the 18th biggest country in the world. It is bordered by Armenia, Azerbaijan and Turkmenistan to the north, Afghanistan to the northeast, Pakistan to the southeast, Iraq to the west, and Turkey to the northwest. Iran has a coastline facing the Caspian Sea to the north, across from Russia and Kazakhstan, and another coastline facing the Persian Gulf and the Gulf of Oman to the south, across from Saudi Arabia, Qatar, Bahrain, the United Arab Emirates and Oman.
Iran has a population of 77 million people (2011 estimate). Tehran is the capital and largest city in Iran. The official language of the country is Persian. The country is an Islamic republic with a supreme leader and a president. Iran is three and a half hours ahead of Coordinated Universal Time (UTC+3:30), and in summer observes Iran Daylight Time (UTC+4:30). Traffic is driven on the right here. The official currency is the Rial (IRR). The phone IDD code is +98. The electricity is 220V/50Hz using European plugs.
Iran is a major exporter of petroleum and natural gas, of which it has large reserves. It is a founding member of the United Nations, Non-Aligned Movement, Organization of the Islamic Conference and Organisation of Petroleum Exporting Countries. In 2010, it had an estimated nominal GDP of $359.97 billion, and a per capita nominal GDP of $4,777. Its per capita GDP at purchasing power parity stood at $11,395.
Travel Tips to Major Cities in Iran
Places of Interest in Iran
World Heritage Sites in Iran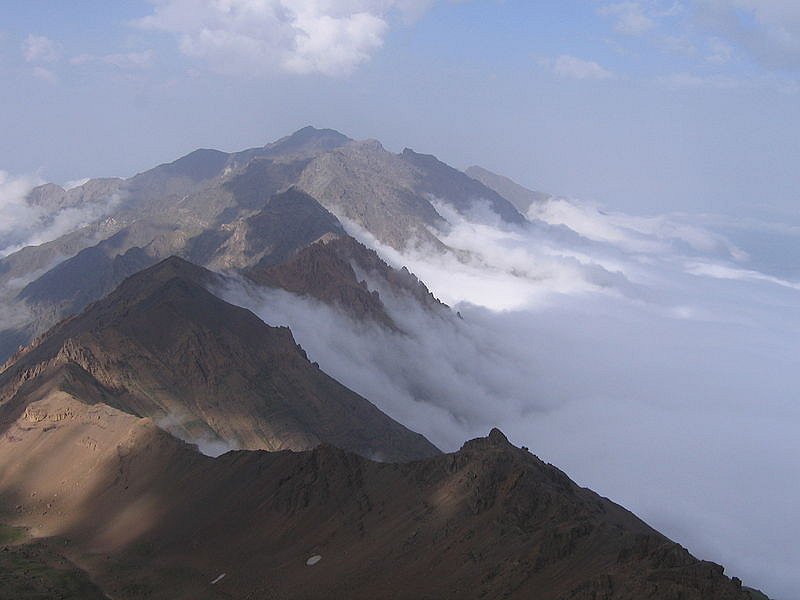 Mountain range near Alam-Kuh, Iran

https://commons.wikimedia.org/wiki/File:Nature_of_iran_30.JPG


Mardetanha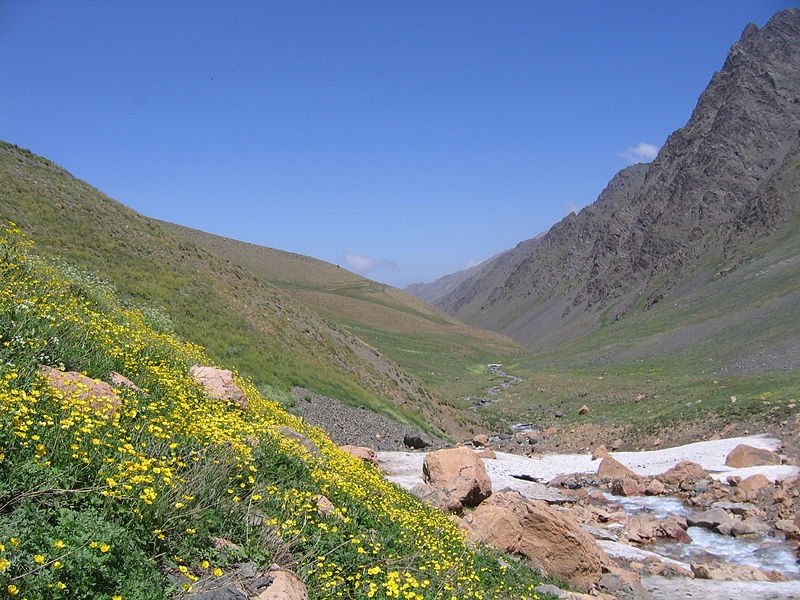 Mountain landscape of Iran

https://commons.wikimedia.org/wiki/File:Nature_of_iran_15.JPG


Mardetanha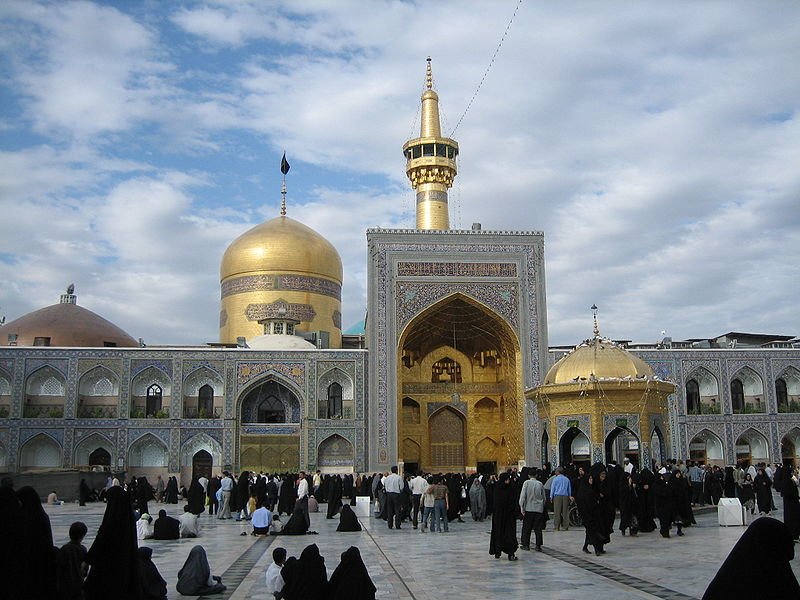 Reza Shrine, Mashad, Iran

https://commons.wikimedia.org/wiki/File:RezaShrine.jpg


Iahsan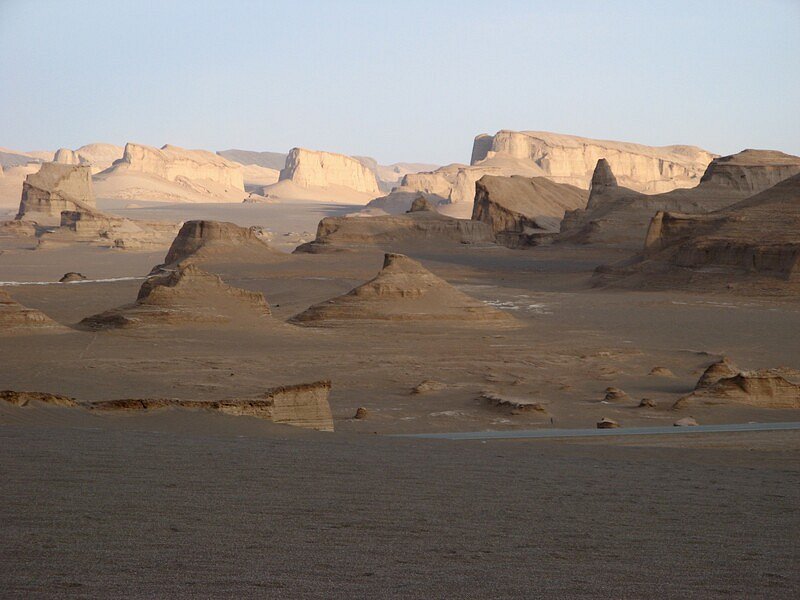 Dasht-e Lut desert in Kerman, Iran

https://commons.wikimedia.org/wiki/File:Sand_castles_-_Dasht-e_Lut_desert_-_Kerman.JPG


Betta27


Brief History of Iran
Human habitation of Iran goes back thousands of years. It in fact has one of the oldest continuous civilization. The Elamite kingdom was established in the land around 2,800 BC. Iran was unified under the Median Empire since 625 BC. Muslims conquered the lang in 651 AD. Under the Muslim civilization, Iran experienced a flourishing of its culture, with heightening studies of literature, philosophy, mathematics, medicine and astronomy.
Iran was the first Shi'a Islamic state under the Safavid Dynasty, which ruled from 1501 to 1722, when the Safavids were ousted by the Pashtuns, who in terun were ousted by Nader Shah in 1735, establishing the Afsharid Dynasty. The Zand dynasty took over in 1750 and the Qajar Dynasty in 1794. By the 19th century, a severely weakened Iran lost most of its territories to Imperial Russia and the British Empire. Nevertheless, it manage to hold on to its sovereignty and was never colonized.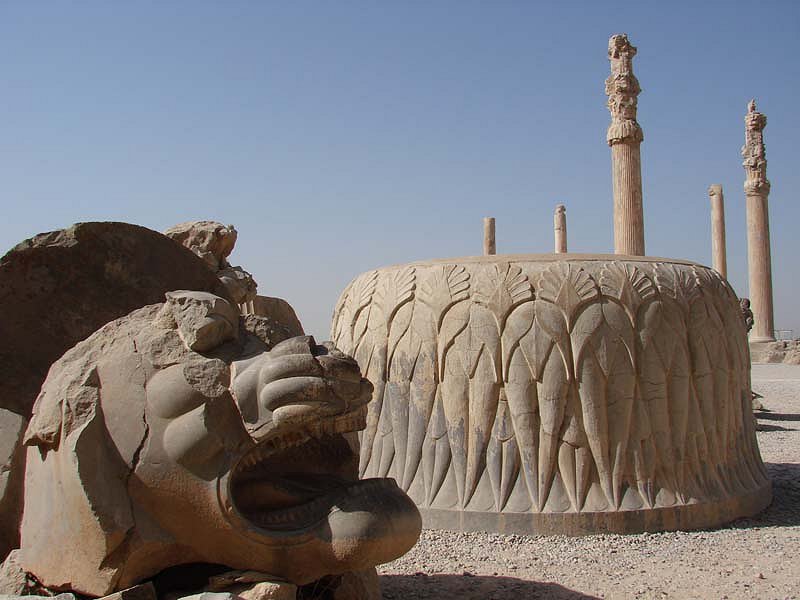 Lion sculpture at Persepolis, Iran

https://commons.wikimedia.org/wiki/File:Lion-persepolis.JPG


negroni frederic


The Qajar Dynasty was eventually overthrown by Reza Khan, at gunpoint, to establish the Pahlavi Dynasty. Ruling as the first Shah of Iran, Reza Khan ruled with an iron fist to quickly industrialize Iran. Reza Khan was succeeded by his son Mohammad Reza Shah Pahlavi, who ruled as the second and final Shah of Iran until being deposed in the Iranian Revolution in 1978. This led to a theocratic constitution approved in 1979.
Iran was embroiled in a war with Iraq after the Iraqi leadear Saddam Hussein decided to take advantage of the perceived disorder in Iran, to attack and acquire territories claimed by Iraq. The invasion of Iran took place in Khuzestan on 22 September, 1980, resulting in the Iran-Iraq War.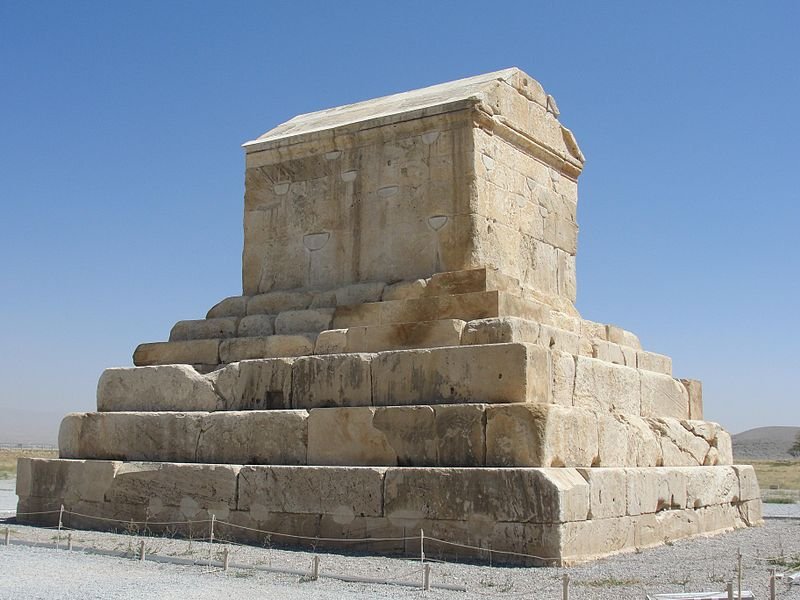 Tomb of Cyrus the Great, Iran

https://commons.wikimedia.org/wiki/File:CyrustheGreatTomb_22059.jpg


Truth Seeker


The most recent presidential election, held on 12 June 2009, was marred with accusation of vote rigging, leading to the Supreme Leader Ayatollah Ali Khamenei denouncing the resulting demonstrations as illegal. Nonetheless independent polls have not contradicted the official results, giving the victory to Mahmoud Ahmadinejad.
As of 2010 and 2011, the country is still rocked by anti-government protests. Hence visitors to Iran are advised to stay away from large public gatherings and political demonstration. Would-be visitors are advised to keep abreast of the latest developments in the country.
Planning your trip to Iran
Visiting Iran is a complicated process, especially if you are an American passport holder. For US citizens, work with a government-approved travel agency to put together a guided itinerary. The travel agency will apply for the visa on your behalf with the Iranian Ministry of Foreign Affairs.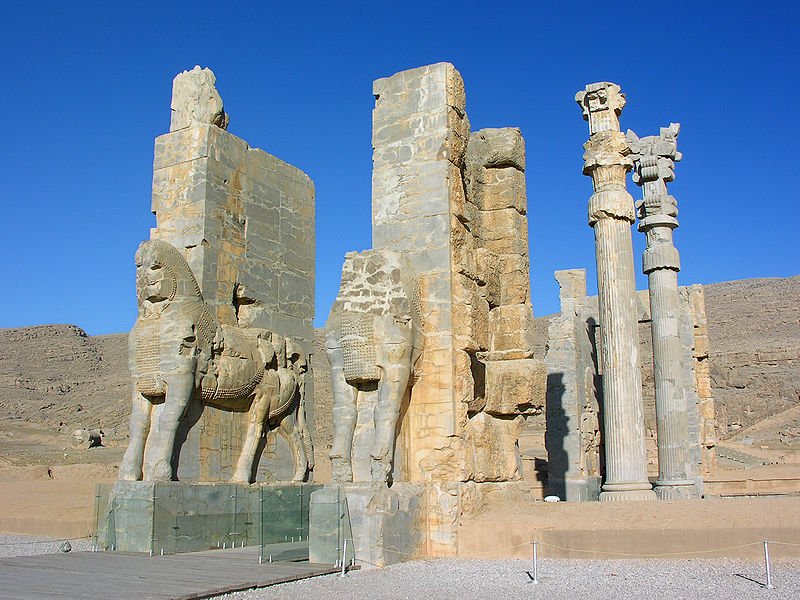 Gate of All Nations, Persepolis, Iran

https://commons.wikimedia.org/wiki/File:Persepolis_24.11.2009_11-12-14.jpg


Hansueli Krapf


The Imam Khomeini International Airport, 30 km (19 mi) to the southwest of Tehran, is the main international airport for Iran. It receives flights mostly from Islamic countries by airlines such as Emirates, Saudi Arabian Airlines and Etihad, although also served by Lufthansa, KLM, Alitalia, Austrian Airlines and Aeroflot. AirAsia flies to Tehran from Kuala Lumpur.
Thank you for using my website!
arrange for you a tour guide and/or driver
to show you around. If you are traveling by bus anywhere in Malaysia or Singapore, you can
book your bus ticket
. If you seek accommodation, you can
get hotel room rates
.
As a Christian, I hope that through this website, I am able to deliver God's message to all who need it, anywhere in the world. If you are open to hearing it, please read
God's Good News to You
.
If you wish to contact me, please use this
contact form
. And don't forget to
follow me on Facebook
. See you!