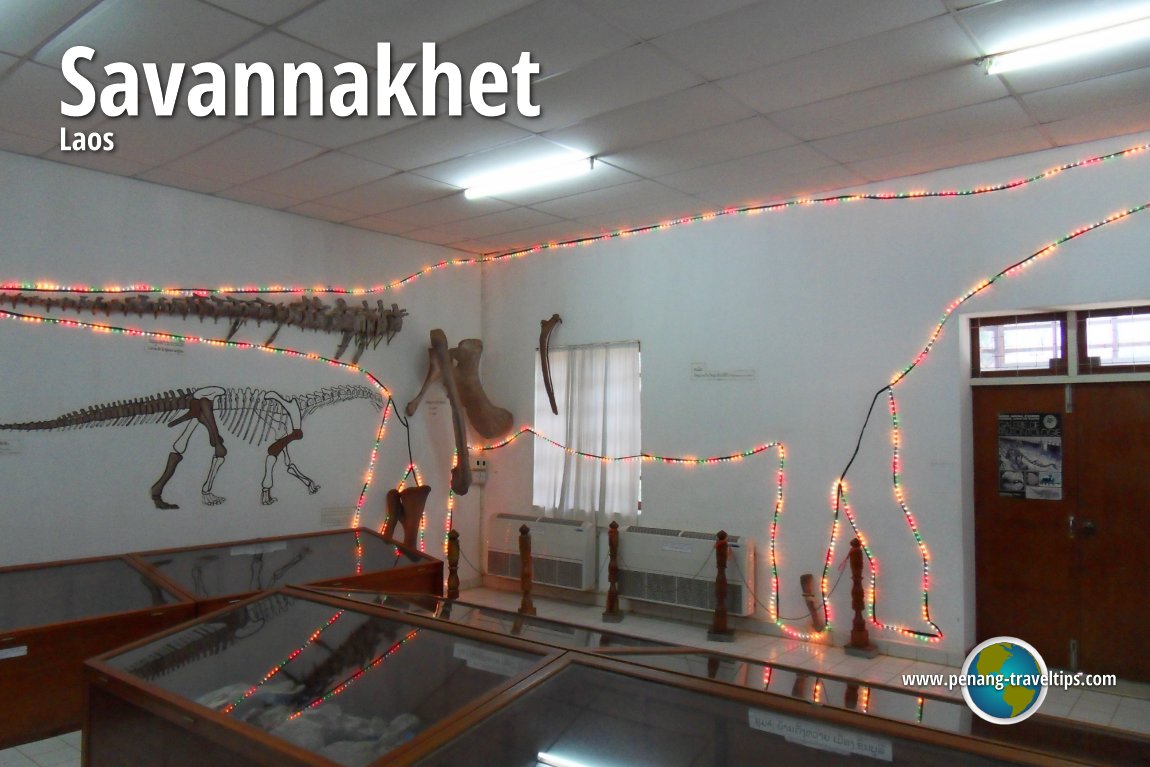 Dinosaur Museum in Savannakhet

https://commons.wikimedia.org/wiki/File:TangvayosaurusSV3.jpg

Chaoborus

Savannakhet
is the name of the provincial capital of Savannakhet Province. Officially known as Muang Khanthabuli, Savannakhet is the second biggest city in Laos after
Vientiane
. It is just about 20% smaller than Vientiane.
The name Savannakhet comes from Savanh Nakhone, meaning City of Paradise. As with most of the major population centers of Laos, Savannakhet is also located by the bank of the
Mekong River
facing
Thailand
. The Second Thai-Lao Friendshop Bridge was built here in 2007, connecting Savannakhet to Mukdahan in Thailand.
Savannakhet can be explored on foot. For longer distances, you can hail down a tuk tuk. In fact, you can hire one for the whole day, but be sure to negotiate in advance.
Places of Interest in Savannakhet
Dinosaur Museum
Museum with educational displays of dinosaurs and replicas of species that once roamed Savannakhet.


Heuan Hin
The name means "stone house", and refers to a 6th century Khmer temple.


Night Food Market
A good place to try out some of the local fare.


San Jao Suttano
A spirit temple where devotees worship the local deities.


St Theresa's Catholic Church
Roman Catholic church for the Catholics in Savannakhet, mostly ethnic Vietnamese.


Talaat Singapore
The Singapore Market, so named because it was built with funds from Singaporeans.


That Ing Hang
A major Theravada Buddhist temple dating back to the late Khmer period.


Wat Lattanalangsi
Modern Buddhist temple with a large reclining Buddha.


Wat Sainyaphum
A busy temple in Savannakhet that also includes a Buddhist school.