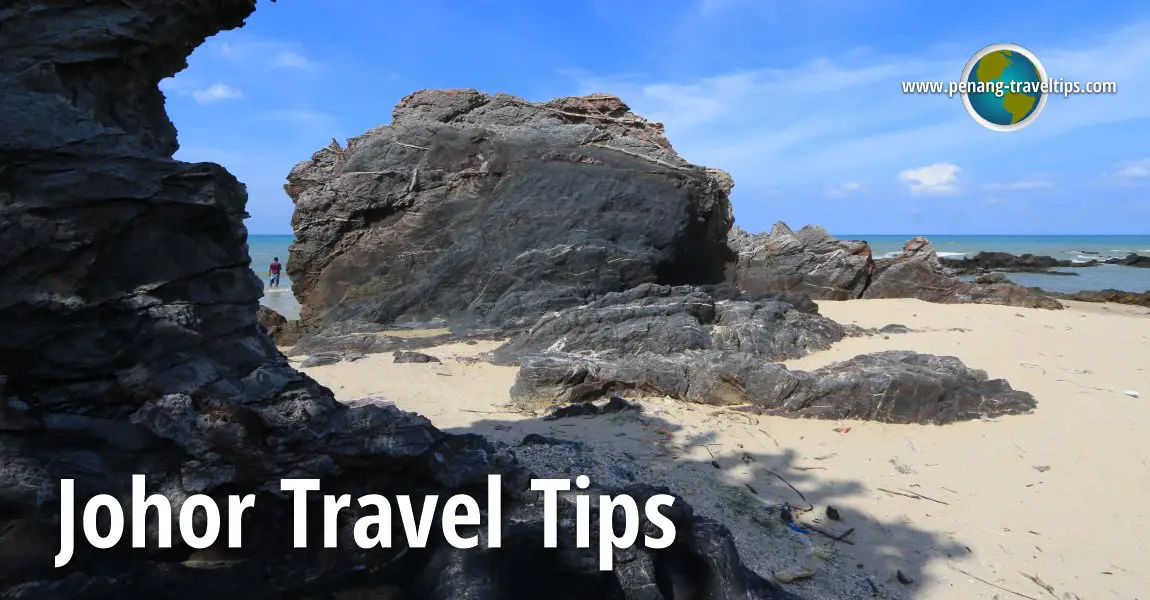 Johor Travel Tips
(13 September, 2016)

B. Melayu
Johor Travel Tips
provides useful information for the benefit of those planning a trip there. Johor Darul Takzim, commonly known simply as Johor, and also written as Johore, is the southernmost Malaysian state in Peninsular Malaysia. It covers an area of 19,984 sq km (7,715 sq mi) and has a population of 3.4 million people (2011 estimate).
For most people, Johor Bahru is the logical choice when exploring Johor. However, the city is located on the southernmost part of the state, so if you are planning elsewhere in Johor, it may be worth considering another town as your base destination. Be mindful that apart from Johor Bahru, the other towns are small and have limited amenities. Desaru, more a beach resort than a town, is included as well. The map below shows location of the base destinations.
How to go to Johor
By Plane
You can fly to Johor. The main airport for the state is
Senai International Airport
. As of June, 2018, the airport receives regular flights by Malaysia Airlines (Kuala Lumpur), AirAsia (Kuala Lumpur, Penang, Langkawi, Kuala Terengganu, Kuching, Sibu, Miri, Kota Kinabalu, Tawau, Ho Chi Minh City, Surabaya, Bangkok, Guangzhou, Jakarta, Macau), FireFly (
Subang
), Malindoair (Subang, Ipoh) and JinAir (Incheon).
By Road
The
North South Expressway Southern Route
(E2) passes through Johor to serve most of the towns of the Johor west coast.
By Bus
There are bus services from various cities in Peninsular Malaysia as well as from Singapore. You can book your bus tickets online via
Bus Online Ticket
or any other online bus ticket booking companies.
By Train
Johor is connected by rail to the other states of Peninsular Malaysia and Singapore by rail. The KTM West Coast Line connects
Woodlands in Singapore
to
KL Sentral in Kuala Lumpur
, from where you can connect with the Electric Train Service all the way to
Padang Besar, Perlis
. At
Gemas Railway Station in Negeri Sembilan
, you can also switch to the KTM East Coast Line all the way to
Tumpat, Kelantan
.
Map of the towns in Johor
Major Towns in Johor
For a more comprehensive list, go to
Towns in Johor
.
Categories of sights in Johor
Map of Places of Interest in Johor
Places of Interest in Johor
Marine Parks in Johor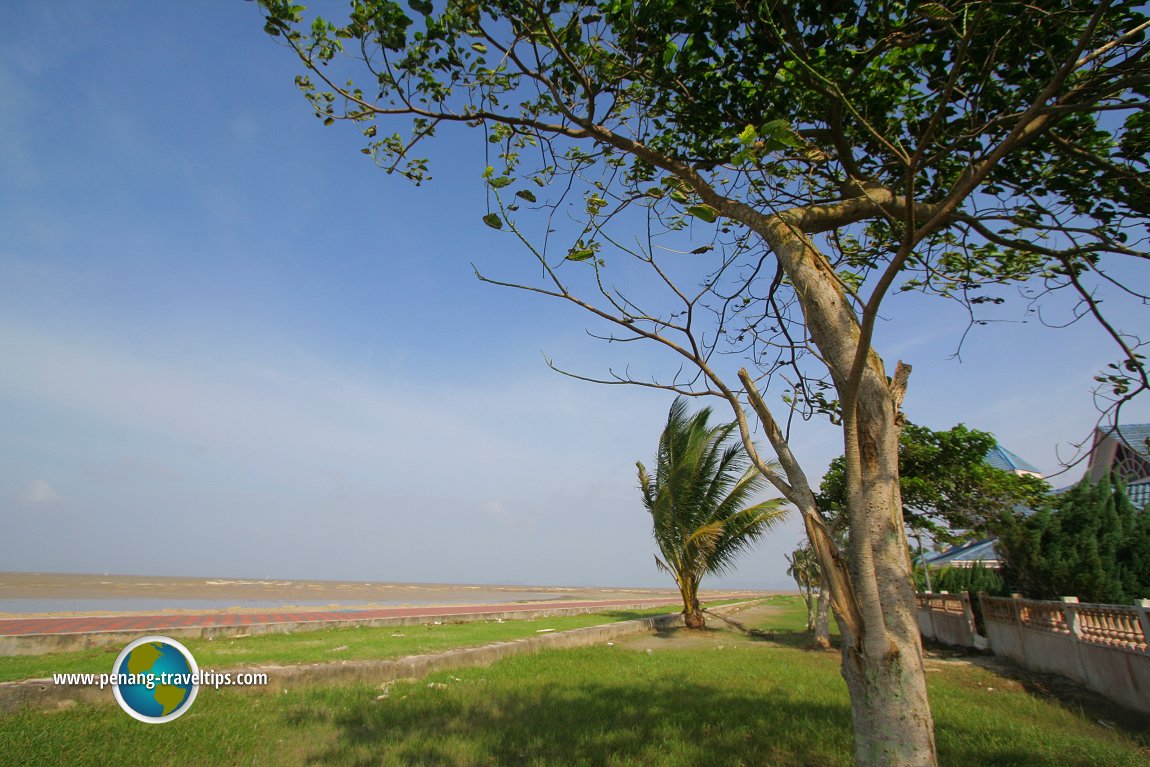 Coast of Mersing, Johor (30 December 2006)

About Johor
Johor is bordered by Pahang to the north, Malacca and Negeri Sembilan to the northwest, the
Straits of Malacca
to the west, the Straits of Johor to the south and the South china Sea to the east. Singapore is located across the Straits of Johor. Tanjung Piai, in the district of Pontian, is the most southerly point of mainland Asia.
Johor is one of the most developed states in Malaysia. The capital city and royal seat of Johor is Johor Bahru, formerly called Tanjung Puteri. The old state capital was at Johor Lama.
The name "Johor" is said to have come from the Arabic word
Jauhar
, meaning 'gem' or 'precious stone' . Before the name Johor was adopted, the area south of the Muar River to Singapore island was known as Ujung Tanah or 'land's end' in Malay, due to its location at the end of the Malay Peninsula. Located between the 1°20"N and 2°35"N latitudes, Johor is the most southerly point of the Asian continental mainland.
Johor is the 5th largest Malaysian state by land area and the third most populous, with a total land area and estimated population of 19,984 sq km and 3,300,000 respectively. The population comprises 54% Malays, 35% Chinese, 7% Indians and 4% others. It is the southernmost state in Peninsular Malaysia, and is . The highest point in Johor is Gunung Ledang (1276 m). Gunung Ledang is also known as Mount Ophir. Johor also has a 400 km coastline on both the East, South and the West coasts.
Its proximity to the equator means Johor has a wet equatorial climate. It experiences monsoon rain from November until February blowing from the South China Sea. The average annual rainfall is 1778 mm. Average temperatures ranging between 25.5°C (78°F) and 27.8°C (82°F). Humidity is between 82 and 86%.
Thank you for using my website!
arrange for you a tour guide and/or driver
to show you around. If you are traveling by bus anywhere in Malaysia or Singapore, you can
book your bus ticket
. If you seek accommodation, you can
get hotel room rates
.
As a Christian, I hope that through this website, I am able to deliver God's message to all who need it, anywhere in the world. If you are open to hearing it, please read
God's Good News to You
.
If you wish to contact me, please use this
contact form
. And don't forget to
follow me on Facebook
. See you!