Sarawak Travel Tips
(2 October, 2004)

B. Melayu
Sarawak Travel Tips
introduces the largest state in Malaysia to those planning to make a trip there. Sarawak occupies an area of 124,450 sq km on the northwestern part of the island of Borneo. Sarawak shares a border with the neighbouring state of
Sabah
as well as with the Indonesian province of
Kalimantan
and with
Brunei
.
Sarawak has a population of 2.4 million. Over half a million people live in the capital city,
Kuching
. Other major cities in Sarawak include
Miri
(pop. 263,000),
Sibu
(pop. 254,000) and
Bintulu
(pop. 176,800). The biggest proportion of Sarawak's population are the Ibans, which make up 30% of the population. The Chinese is a close second, at 26%. Most of them are Hakkas and Hokkiens. Malays form 21% of the populations. Other indigenous groups living in Sarawak include the Melanau, Bidayuh, Orang Ulu, Kayan, Lun Bawang, Kelabit, Kenyah and Penan.
Map of Major Towns in Sarawak
Major Towns in Sarawak
Categories of sights in Sarawak
National Parks & Wildlife Sanctuaries in Sarawak
Mountains in Sarawak
Major Rivers in Sarawak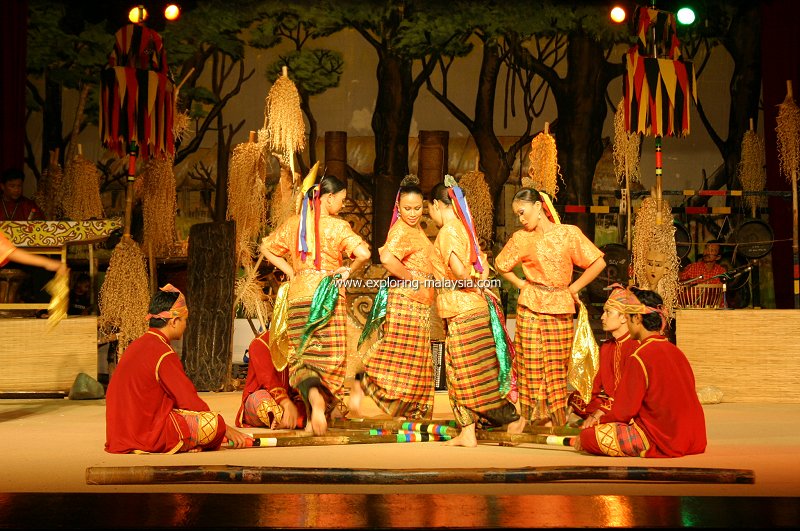 Cultural dance at Sarawak Cultural Village
(2 October 2004)

History of Sarawak
Sarawak was historically part of the Sultanate of Brunei until 1842, when it was ceded to James Brooke, from where began a dynasty of White Rajahs ruling Sarawak. James Brooke became the de facto monarch of Sarawak without any intent of colonizing the state, and it stirred the imagination of other white adventurers with aspirations of the same intent.
Sarawak became a British Protectorate under the rule of Rajah Charles Anthony Johnson Brooke, the second ruler of the Brooke dynasty. The third Rajah of Sarawak, Charles Vyner Brooke ceded Sarawak to
Great Britain
, and it remained under British rule until it gain independence and joined Malaysia in 1963.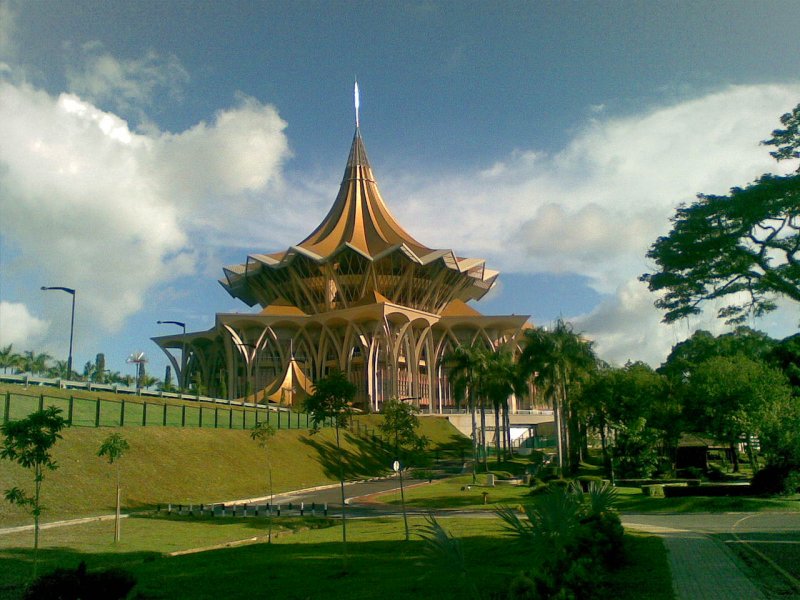 Sarawak State Assembly Building

https://commons.wikimedia.org/wiki/Category:Sarawak_state_assembly_building#mediaviewer/File:Sarawak_state_assembly_building.jpg


Cerevisae


What to see in Sarawak
Sarawak is a destination for nature lovers. There are many natural parks in the state of which the most popular include Gunung Mulu National Park, Bako National Park and Niah National Park. Gunung Mulu National Park is a UNESCO World Heritage Site that has some of the biggest cave chambers in the world.
Many visitors come to Sarawak to experience its indigenous culture. This often includes a visit to the longhouses to view how the Ibans and other groups live in the interior of the state. Those who are interested in the historical aspect of Sarawak should visit the heritage sites in Kuching, especially those along the Sarawak River.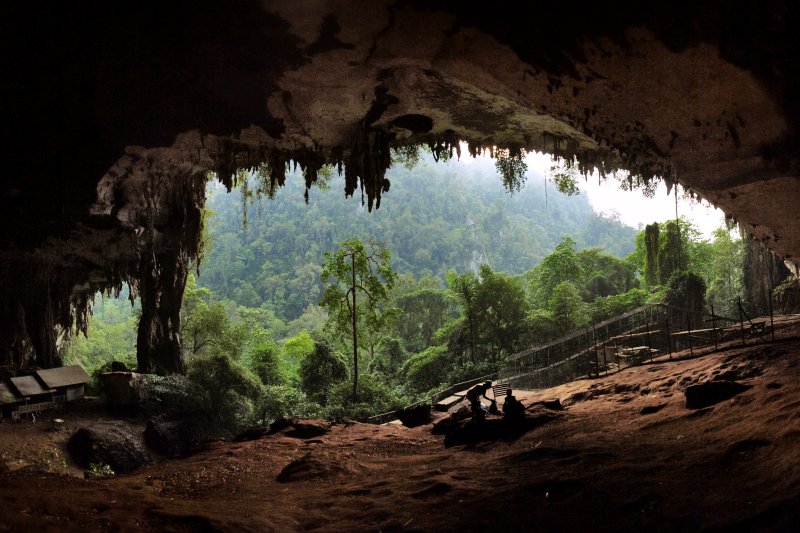 Niah Cave, Sarawak

https://commons.wikimedia.org/wiki/File:The_main_entrance_to_the_Niah_Caves_at_sunset..jpg


Starlightchild


Getting there
Sarawak maintains tigher immigration control than any other Malaysian state. Malaysians coming from Peninsular Malaysia are required to complete an immigration form, and are limited to 90 days stay in the state. Foreigners are required to complete a second immigration form. Those who require a visa to enter Malaysia would need one specifically for visiting Sarawak. This should be specified when applying for your Malaysian visa.
By Plane
Kuching International Airport (KIA) is the main gateway for most visitors to Sarawak. It has direct flights to Kuala Lumpur, Kota Kinabalu and
Penang
in Malaysia, as well as international flights to Singapore, Pontianak, Bali, Jakarta, Bandar Seri Begawan, Macau and Xiamen.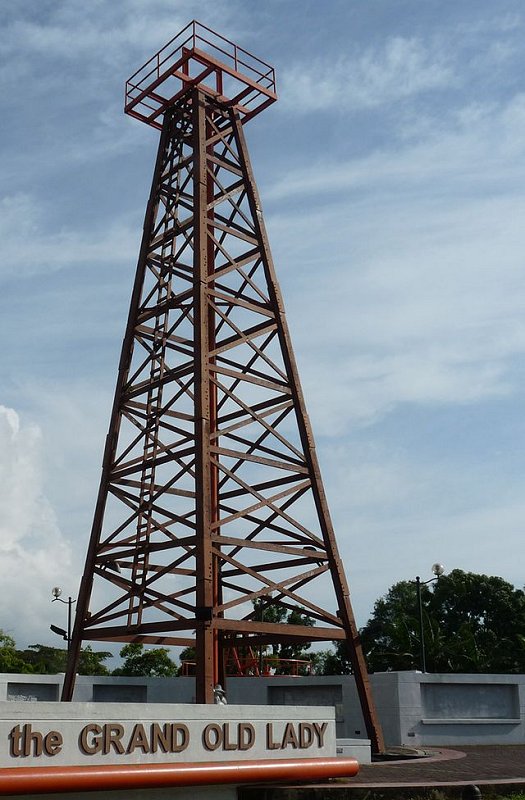 The Grand Old Lady, Miri

https://commons.wikimedia.org/wiki/Category:Miri#mediaviewer/File:Grand_Old_Lady_Miri_Malaysia.jpg


Pierre cb


By Road
You can enter Sarawak by road from Brunei, Indonesia and from the state of Sabah.
Infrastructure
The most ambitious road network in Borneo is the Pan Borneo Highway, which links Sarawak with Brunei and Sabah.
Thank you for using my website!
arrange for you a tour guide and/or driver
to show you around. If you are traveling by bus anywhere in Malaysia or Singapore, you can
book your bus ticket
. If you seek accommodation, you can
get hotel room rates
.
As a Christian, I hope that through this website, I am able to deliver God's message to all who need it, anywhere in the world. If you are open to hearing it, please read
God's Good News to You
.
If you wish to contact me, please use this
contact form
. And don't forget to
follow me on Facebook
. See you!