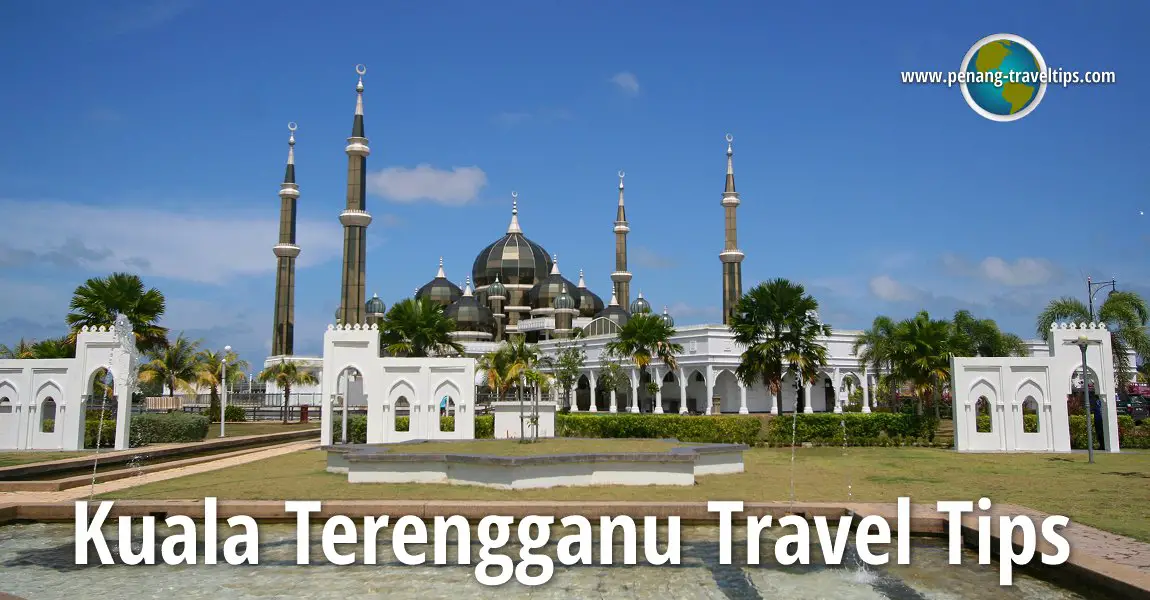 Kuala Terengganu Travel Tips
(19 February, 2011)

B. Melayu
Kuala Terengganu
is my personal travel guide for discovering
Kuala Terengganu
(GPS: 5.331310, 103.132428), the capital as well as largest city of the state of Terengganu, on the east coast of Peninsular Malaysia. The city is located at the estuary of the Terengganu River, on a promontory that juts northwards into the South China Sea.
Map of sights in Kuala Terengganu
Places in Kuala Terengganu
Places of interest in Kuala Terengganu
Categories of Sights in Kuala Terengganu
Homestays in Kuala Terengganu
Public Amenities in Kuala Terengganu
Sights at Taman Tamadun Islam
View at Pasar Payang, Kuala Terengganu.
About Kuala Terengganu
Kuala Terengganu is a good place to feel the ambience of an East Coast Malay town. This is where you can see crafts such as traditional boat building. The State Museum is also well worth a visit for a glimpse at the culture, heritage and products of Terengganu.
Kuala Terengganu has a population of 400,000 (2011 estimate). It was established by Chinese traders whose descendents now live in Kuala Terengganu's Chinatown, which has the oldest streets in the city. Most of the people living in Kuala Terengganu today are Malays, accounting for 90% of the population. It began as a settlement as early as the 15th century, rivalling
Malacca
as one of the oldest settlements on the peninsula.
In the past decade, Kuala Terengganu has begun to position itself as a domestic as well as international travel destination, with varying degrees of success. It is home to the biggest state museum in Malaysia. The city has also developed its waterfront as well as islands on the
Terengganu River
itself.
One of the biggest and most exciting attraction in Kuala Terengganu is the Islamic monument park, Taman Tamadun Islam, which showcases 22 monuments from different countries of the world. Among the monuments showcased at the park include mosques, mausoleums and citadels. Also located within Taman Tamadun Islam is the iconic Crystal Mosque.
On the international front, the sailing event Monsoon Cup was launched in 2005 to discard the stigma attached to the word "monsoon", and to brand Kuala Terengganu as a destination for world-class regatta.
Of the many small islands in the estuary of the Terengganu River, the biggest and most important is
Pulau Duyung
, an island that was the traditional home for boat makers. The island is now brought into the 21st century as the venue of the Monsoon Cup.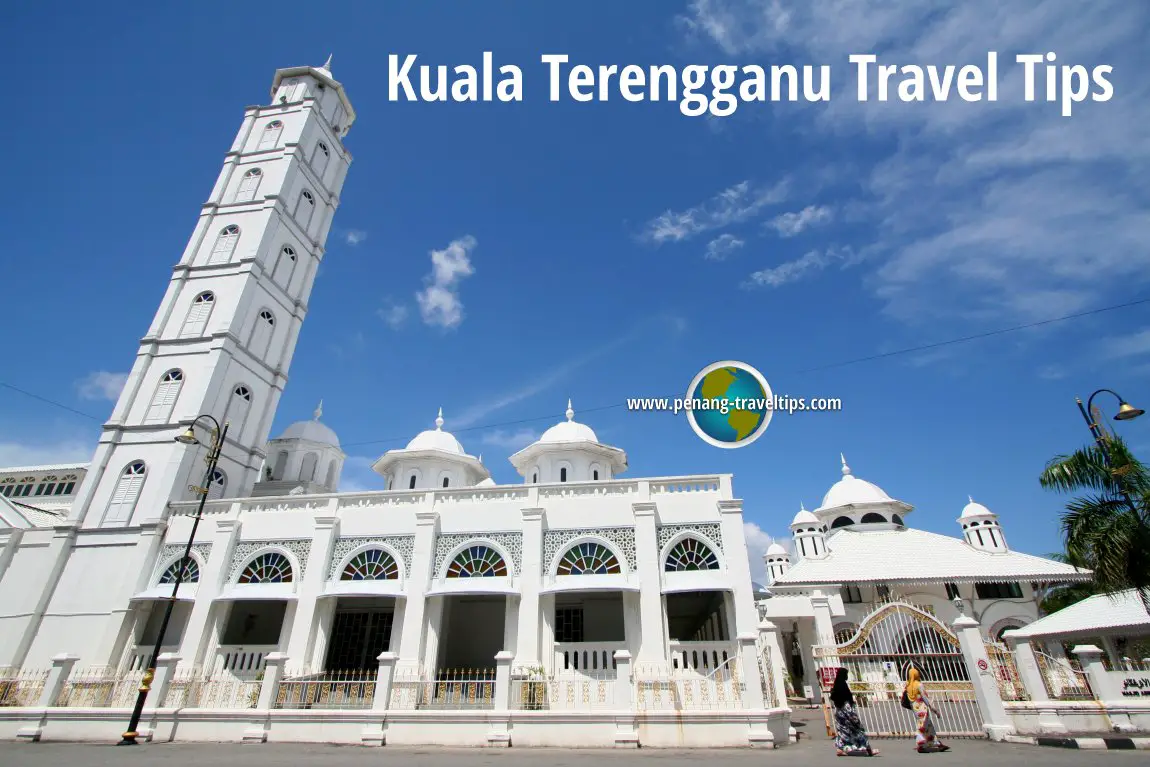 Kuala Terengganu
(19 February 2011)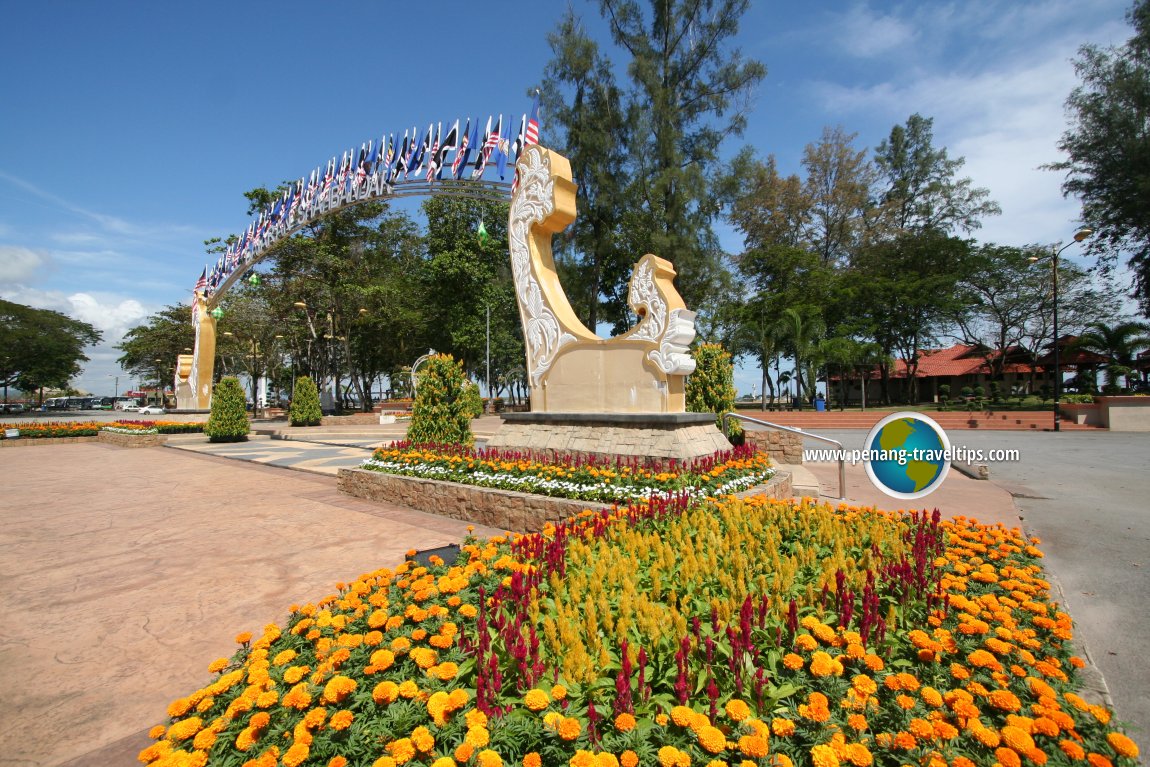 Dataran Shahbandar, Kuala Terengganu
(19 February 2011)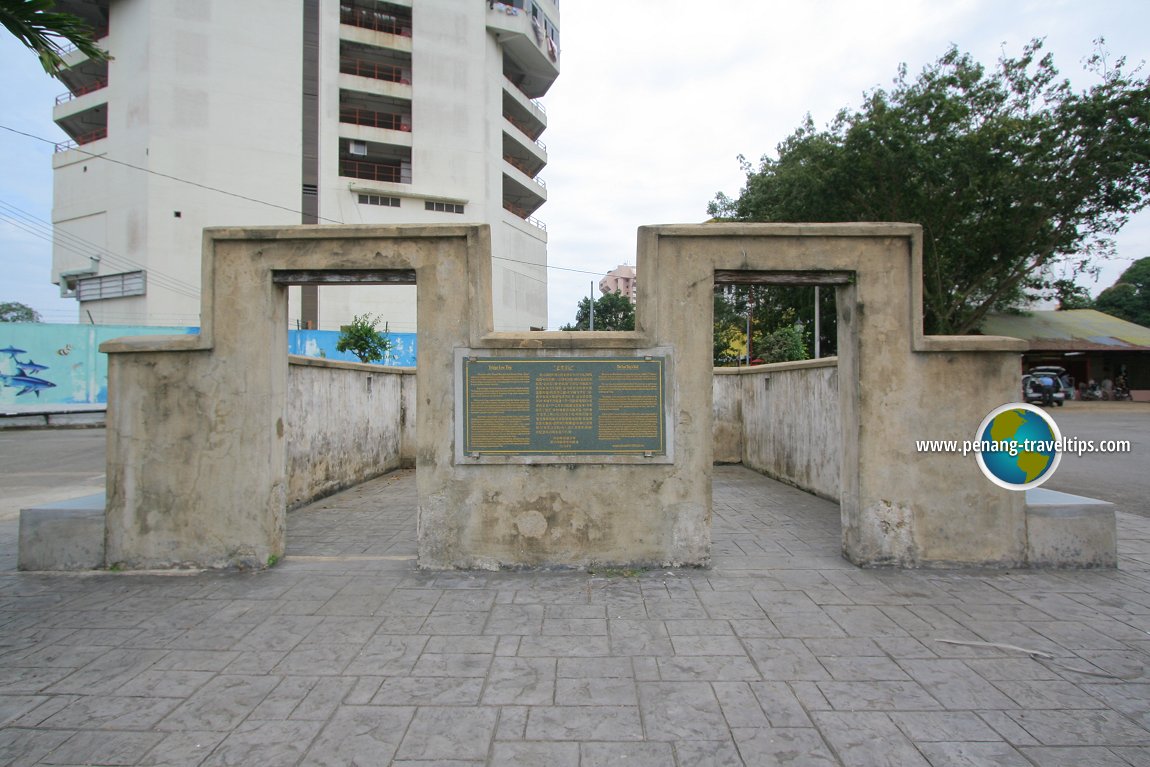 Low Tiey's Well, Kuala Terengganu
(31 December 2006)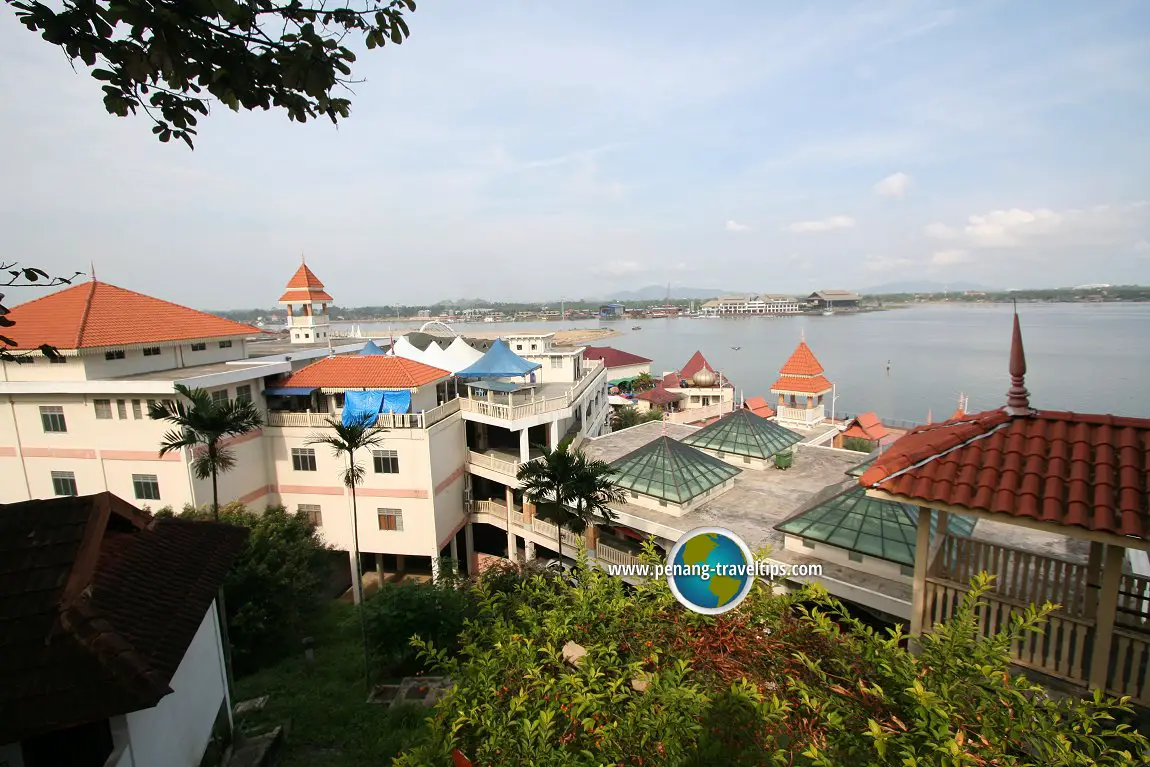 Kuala Terengganu, as seen from Bukit Puteri
(20 February, 2011)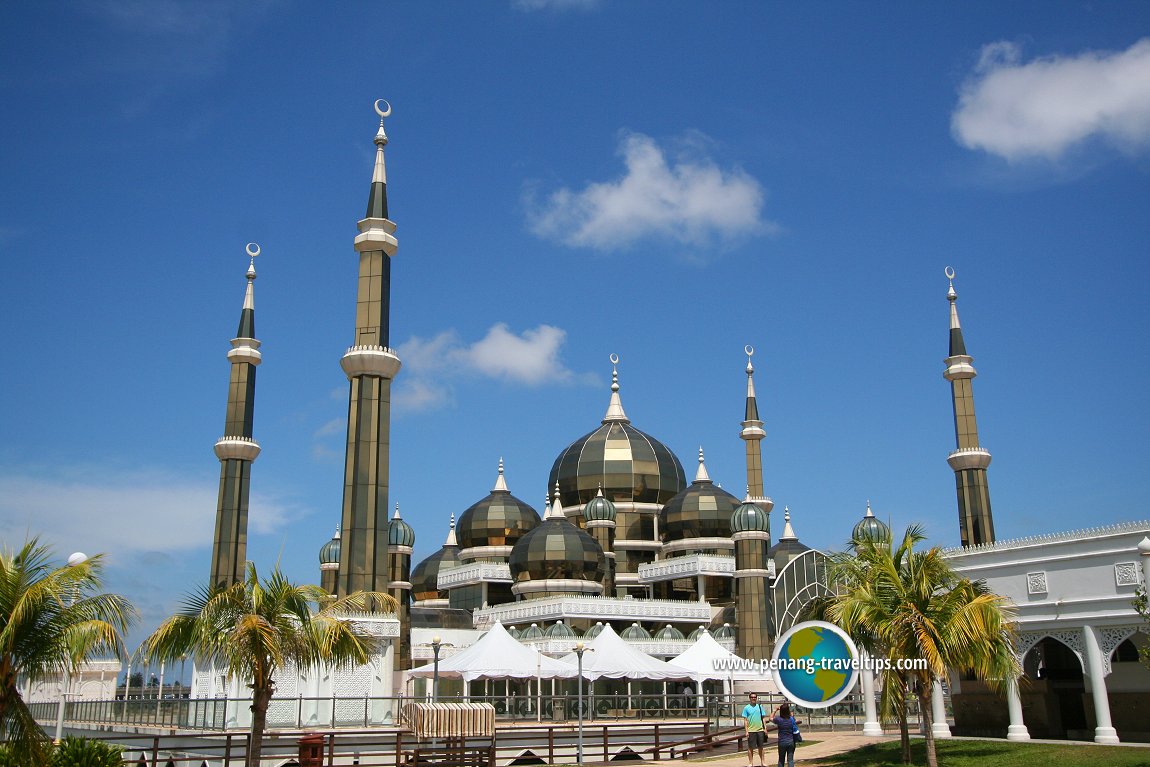 The Crystal Mosque at Taman Tamadun Islam
(19 February 2011)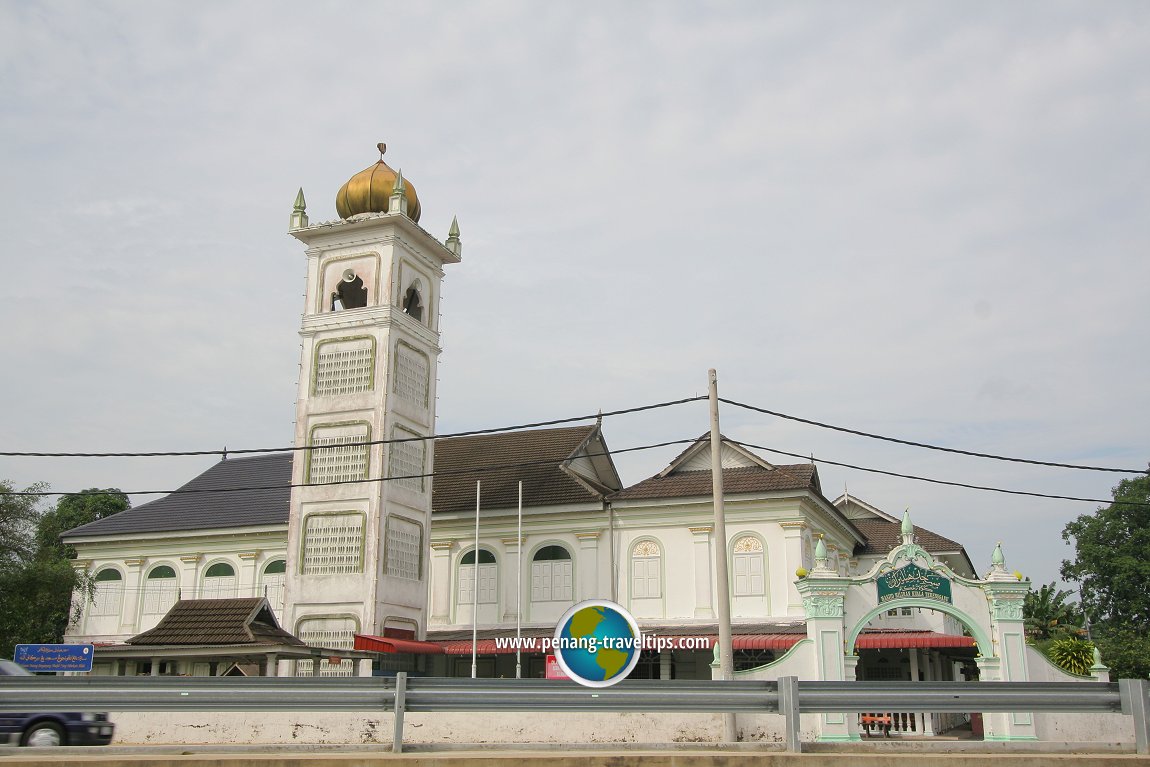 Masjid Hiliran Kuala Terengganu
(31 December 2006)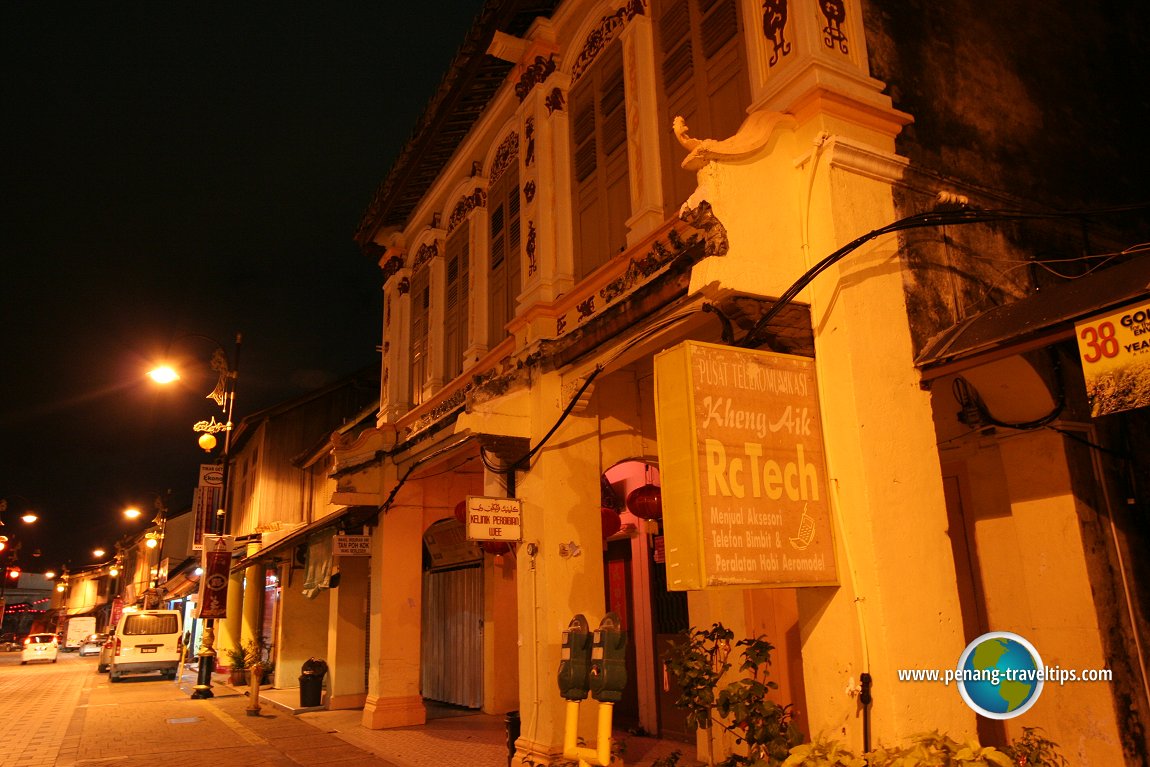 Kuala Terengganu's Chinatown at night
(18 February 2011)

How to reach Kuala Terengganu
By Plane
Kuala Terengganu's Sultan Mahmud Airport is a small airport to the north of the city. It receives several flights a day from Kuala Lumpur by Malaysia Airlines and AirAsia. Firefly also provides regular flights to Singapore three times a week.
By Road
Federal Route 3 links Kuala Terengganu with
Kota Bharu
to the north, and with
Kuantan
to the south. If you are coming from Kuala Lumpur, you should take the Karak Highway (E8) all the way till Kuantan, and then take Federal Route 3 north to Kuala Terengganu.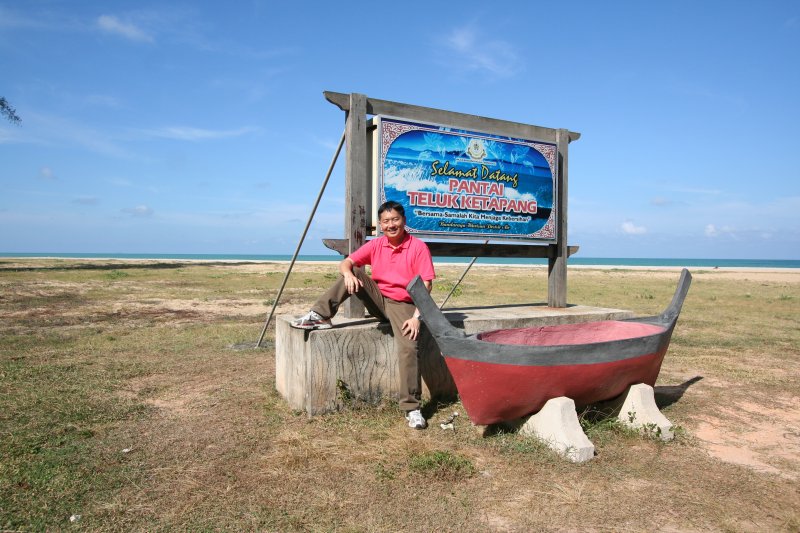 Tim at Pantai Teluk Ketapang, Kuala Terengganu
(19 February, 2011)

Getting Around Kuala Terengganu
The town centre is small enough for you to walk around. However, to be practical, it is best to rent a car so that you can explore the places around Kuala Terengganu. Alternatively Kuala Terengganu has a bus service with three routes, one of which goes to Taman Tamadun Islam. The Town Bus Terminal is at Dataran Shahbandar at the waterfront.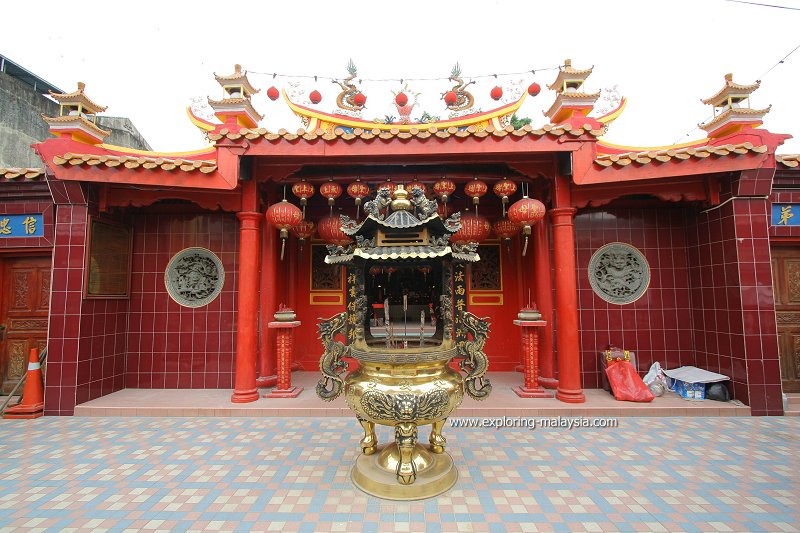 Ho Ann Keng Temple, Kuala Terengganu
(31 December 2006)

Thank you for using my website!
arrange for you a tour guide and/or driver
to show you around. If you are traveling by bus anywhere in Malaysia or Singapore, you can
book your bus ticket
. If you seek accommodation, you can
get hotel room rates
.
As a Christian, I hope that through this website, I am able to deliver God's message to all who need it, anywhere in the world. If you are open to hearing it, please read
God's Good News to You
.
If you wish to contact me, please use this
contact form
. And don't forget to
follow me on Facebook
. See you!