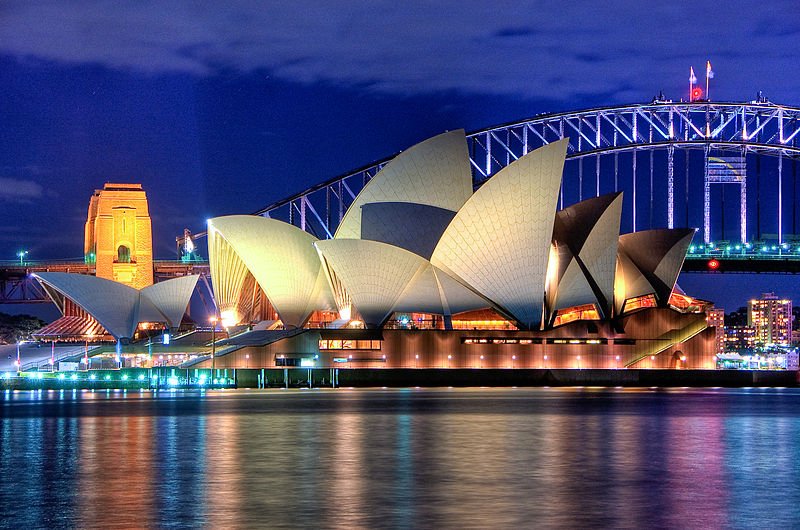 The famous Opera House in Sydney

https://commons.wikimedia.org/wiki/File:Sydney_Opera_House_Close_up_HDR_Sydney_Australia.jpg


Hai Linh Truong


Australia
is a major developed country located in the Asia Pacific region. It is the only country in the world to occupy an entire continent, albeit the smallest continent. Australia covers 7,617,930 square kilometers (2,941,299 square miles). This makes it the sixth largest country in the world. However Australia is sparsely populated. Its population is only 22.1 million. The population density of the country is less than 3 persons per kilometer.
Australia was founded as a modern settlement by the British when they created colonies in parts of New South Wales. This began with the founding of Port Jackson by Captain Arthur Phillip on 26 January, 1788. That date is today used as Australia's national day, called Australia Day.
Administrative Divisions of Australia
Australia comprises six states and two mainland territories that function as states in most respects.
External Territory of Australia
Capital Cities of Australia
Categories of Sights in Australia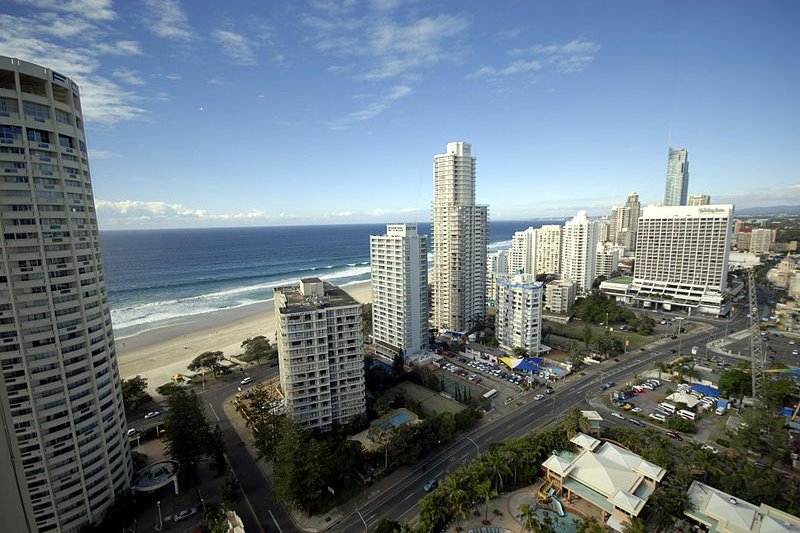 Skyscrapers of Surfers Paradise, the famous beach destination in Queensland

https://commons.wikimedia.org/wiki/File:Surfers_Paradise,_Queensland_-_01.jpg


thinboyfatter


The capital of Australia is Canberra. It is located on the northern part of the Australian Capital Territory, which was carved out of New South Wales in 1911. Canberra was named the National Capital of Australia two years later, in 1913.
Australia's independence from Britain began with the drafting of the Australian Constitution on 1 January, 1901. It continued with the Statute of Westminster of 1931, which severed constitutional links between Australia and the United Kingdom.
Most of the population of Australia is concentrated into half a dozen major cities, while the rural areas are sparsely populated. Visitors to Australia come to appreciate its landscape and its nature. Distances are great and going from one place to another may take a full day, if not days. Nevertheless, there is much to see, from the Great Barrier Reef in the northeast to the desert and natural rock formations in the central and western parts of Australia.
When to visit Australia
For a country the size of Australia, there is something to do to fill every season. The climate of Australia can be divided into two zones: the tropical zone covers the northern part of Australia to the Tropic of Capricorn, and south of that, the temperate zone. The summers (December to February) are hot, but is a great time to head to the beach. In the north, however, it gets very humid and often rainy. The weather is milder in spring and autumn. Winters are cold in the temperate zone, while in the tropics, it is cool and dry. You can ski at some mountain resorts in New South Wales in winter.
What to wear in Australia
In the south, lightweight clothing is sufficient for summer, with warmer clothing in the cooler months. In the north, you can survive with lightweights throughout the year. Protection from the sun is recommended if you are going to the sea, the beach or the desert.
Australian Time Zones
Mainland Australia operates under three time zones:
Eastern Standard Time (EST, +10GMT), in New South Wales, the Australian Capital Territory, Victoria, Tasmania and Queensland.
Central Standard Time (CST, +9.5GMT), in South Australia and the Northern Territory.
Western Standard Time (WST, +8GMT), in Western Australia.
Australia Entry Requirements
Apart from the nationals of New Zealand, everybody else require a visa to enter Australia. Please check with on the Australian Immigration website, www.immi.gov.au. Citizens of some countries may also use the Electronic Travel Authority (ETA) Visa. For details, go to www.eta.immi.gov.au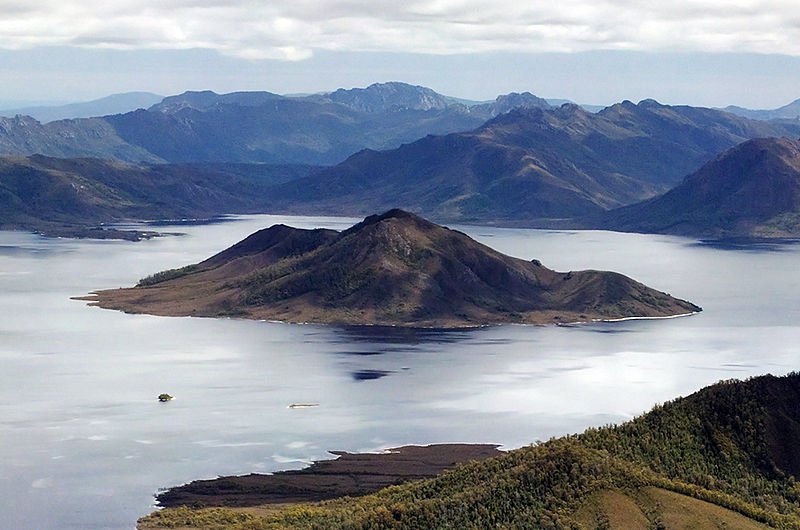 Scotts Peak, an island within Lake Pedder, in the Tasmanian Wilderness World Heritage Area

https://commons.wikimedia.org/wiki/File:Scotts_Peak_cropped_from_Lake_Pedder_panorama.jpg


Pointillist


Travel within Australia
Visitors planning to explore Australia on their own must always take into consideration the great distances between places. The most practical option to traverse tge distance between cities is to fly, and upon arrival to drive.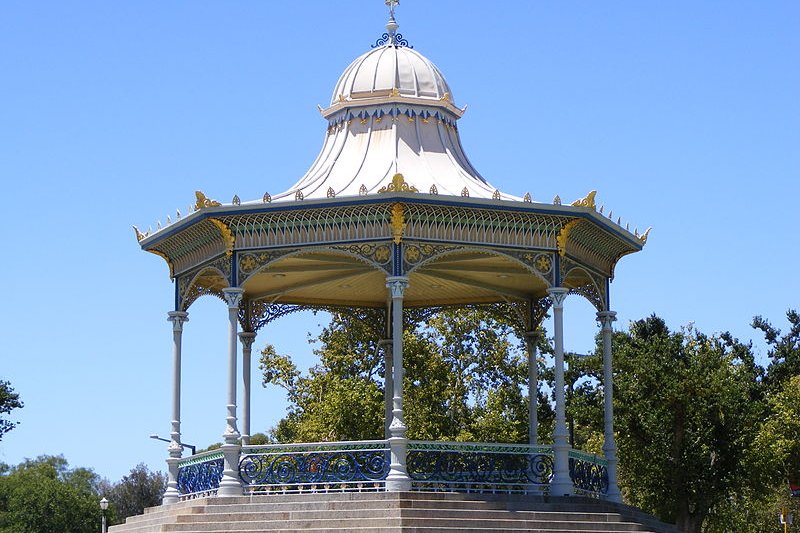 Beautiful cast-iron rotunda in Elder Park, Adelaide

https://commons.wikimedia.org/wiki/File:Elder_Park_Rotunda_Adelaide.jpg


Peripitus


Domestic Flights in Australia
Flying is the most popular and least time-consuming way to travel between cities in Australia. The following are airlines flying domestic routes:
Qantas: The only full-service airline serving major cities and towns in Australia.
Virgin Blue: Nation-wide low-cost carrier serving major cities and towns in Australia
Jetstar: Low-cost arm of Qantas serving major cities in the eastern states
Regional Express: Airline covering major towns in New South Wales, Victoria and South Australia
Skywest: Airline covering Western Australia
AirNorth: Airline covering the Northern Territory
MacAir: Airline covering Queensland
O'Connor Airlines: Airline covering South Australia and parts of Victoria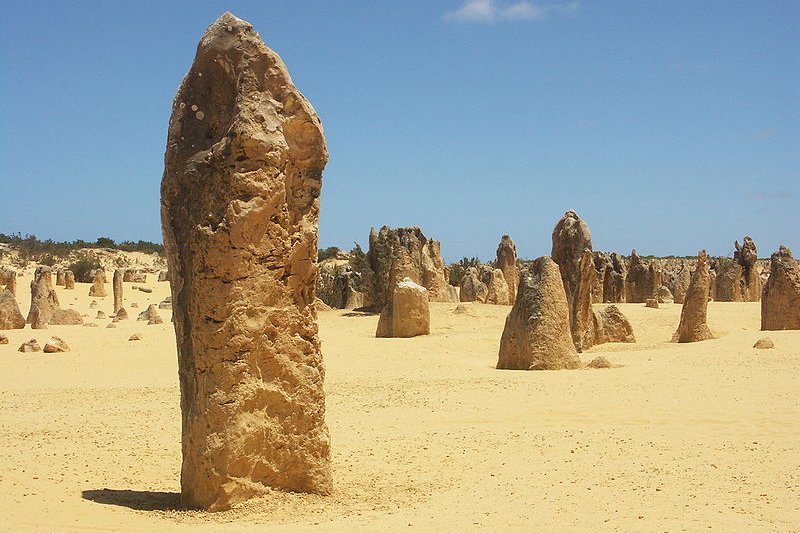 The jagged formations of Pinnacles Desert in Western Australia

https://commons.wikimedia.org/wiki/File:Pinnacles_Desert,_Western_Australia.jpg


Zoharby


Across Australia by Train
Unlike more densely populated developed countries, Australia does not have a high-speed train service across the country. There are a few great cross-country trains as is documented below. Those taking the train across Australia will be rewarded with memorable experiences that cannot be duplicated by domestic flights.
Tourist Trains in Australia
The
Great Southern Railway
, (www.gsr.com.au) offers one of the most absorbing train experiences across Australia, on three lines, namely
The Ghan
,
Indian Pacific
and
The Overland
.
The Ghan
is the name of a historic train journey that is still available today. Originally the trip was between Adelaide and Alice Springs, but in 2004, 70 years after it began, the journey was extended to Darwin, covering a distance of 2979km either direction in two nights.
Indian Pacific
is the route that links Perth in the west to Sydney in the east, passing through Adelaide. It covers a distance of 4352km in 3 nights either direction.
The Overland
is named after the pioneers who travelled between Melbourne and Adelaide on horseback, the Overland is a day trip covering 828km in either direction.
Savannahlander
(www.savannahlander.com.au) is another great train experience. It travels from Cairns on a 4-day journey through mountains, bushland and other arresting sights.
Commuter Trains in Australia
CountryLink
provides train services linking the towns in New South Wales, with services from Sydney to Melbourne, Brisbane and Canberra as well.
CityRail
is the train network that serves the Sydney metropolitan area.
VLine
is the public transport provider for Victoria.
MetLink
is the public transport provider for the Melbourne metropolitan area.
Transwa
provides trains and bus services for Western Australia.
TransPerth
provides train, bus and ferry services for the Perth metropolitan area.
TravelTrain
provides train services across Queensland.
Across Australia by Bus
Greyhound Australia
provides interstate bus services across Australia.
Money matters in Australia
The Australian Dollar (AUD, symbol A$) is composed of 100 cents. Banknotes come in denominations of $5, $10, $20, $50 and $100 while coins are available in 5, 10, 20, 50 cents, $1 and $2. Banking hours are 9:30am to 4:00pm Mon-Thurs and 9:30am - 5:00pm Fridays, but may vary slightly across the country.
Thank you for using my website!
arrange for you a tour guide and/or driver
to show you around. If you are traveling by bus anywhere in Malaysia or Singapore, you can
book your bus ticket
. If you seek accommodation, you can
get hotel room rates
.
As a Christian, I hope that through this website, I am able to deliver God's message to all who need it, anywhere in the world. If you are open to hearing it, please read
God's Good News to You
.
If you wish to contact me, please use this
contact form
. And don't forget to
follow me on Facebook
. See you!