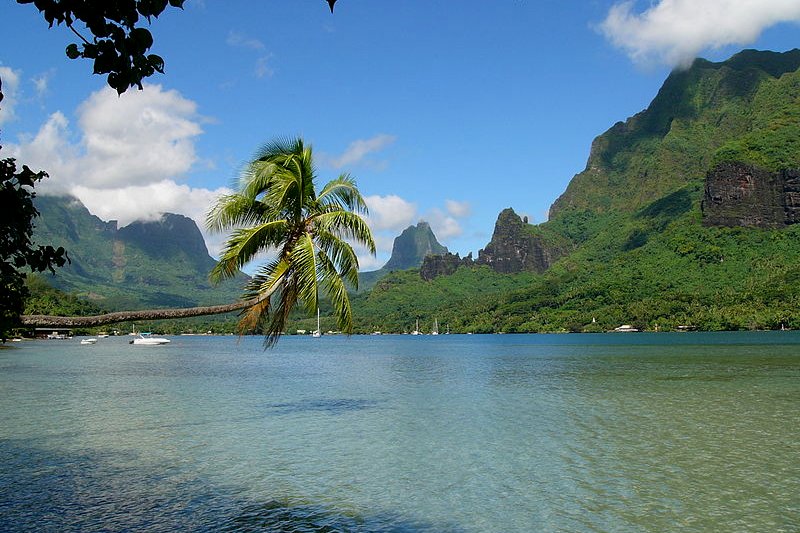 Cook Bay, Moorea, Society Islands

https://commons.wikimedia.org/wiki/File:Moorea_baie_cook.JPG


Rv


French Polynesia
is a constituent country of the French Republic located in the South Pacific Ocean. It comprises groups of islands of which the most populous is Tahiti, located within the Society Islands group. French Polynesia covers 4,167 sq km (1,609 sq mi) and has a population of 270,000 (2011 estimate). The capital of French Polynesia is Papeete while the biggest city is Faaa.
French Polynesia operates in three time zones, from 10 to 9 hours behind Coordinated Universal Time (UTC-10, -9:30, -9). The official currency here is the CFP franc (XPF). Traffic is driven on the right here. The phone IDD code is +689.
French Polynesia has an economy fueled by tourism. Its GDP is the fifth largest in Oceania behind that of Australia, New Zealand, Hawaii and New Caledonia. In 2006, French Polynesia had an estimated GDP of $5.65 billion, equivalent to a per capita GDP of $21,999.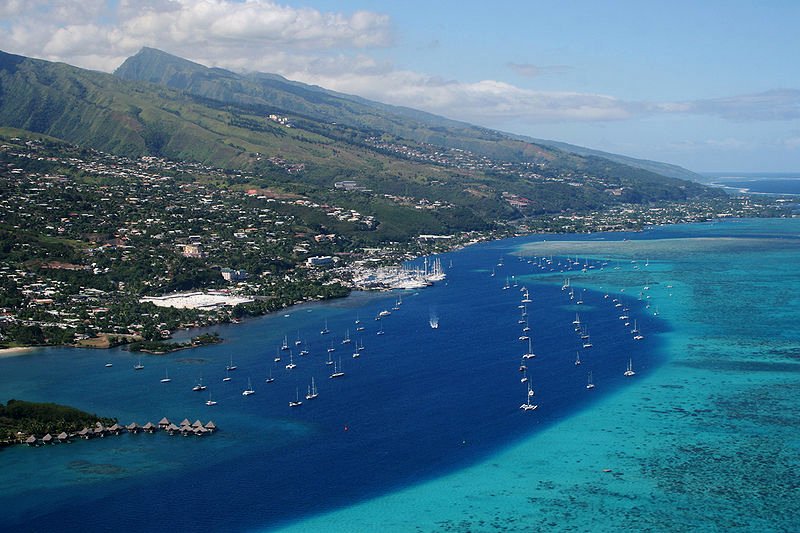 Marina Taina, Papeete, Tahiti

https://commons.wikimedia.org/wiki/File:Papeete_-_Marina_Taina.JPG


Remi Jouan


Until the arrival of Europeans, French Polynesia was a loose collection of chieftainships inhabited by indigenous Polynesians. The Portuguese explorer Ferdinand Magellan was the first to arrive when he sighted Pukapuka in the Tuamotu Archipelago in 1521. He was followed by Dutchman Jakob Roggeveen who discovered Bora Bora in 1722. Then in 1768 French explorer Louis Antoine de Bougainville discovered Tahiti, with Captain James Cook also arriving there the following year.
Catholic missionaries from Spain were the first mission group to arrive in Tahiti, in 1774. They were followed by Protestants from the London Missionary Society in 1797. As the people of the islands converted to Protestantism, King Pomare II was forced to relocate to Moorea in 1803.
French Polynesia experiences a tropical climate with temperatures that are fairly uniform and high humidity. Average ambient temperature is 27°C (80°F). The months of November to April are slightly warmer as these are the summer months in the southern hemisphere..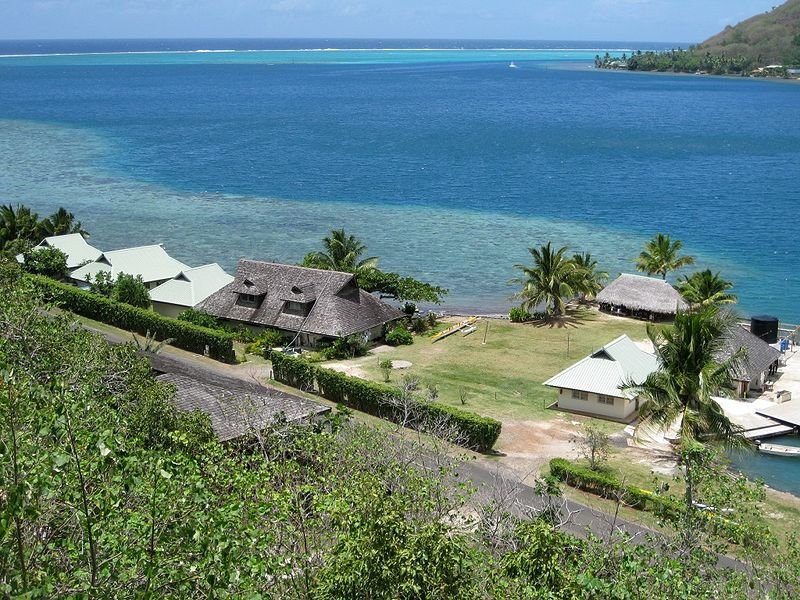 Richard B. Gump Station, Moorea, French Polynesia

https://commons.wikimedia.org/wiki/File:Richard_B._Gump_Station.jpg


Jeromenpetit


France began to claim the islands from the 1880's. By 1903, the area was colonized as the French Settlements in Oceania. In 1946, the Polynesians were granted French citizenship, as the islands were elevated to the status of overseas territory. As autonomy was extended to the islands, French Polynesia was made an overseas collectivity of France from 2004.
Planning your visit to French Polynesia
Faa'a Intrernational Airport (PPT) is the main airport for French Polynesia. It is located in the Faa'a municipality, just 5 km from the down center of Papeete. You can fly here by Air Tahiti Nui from Sydney, Auckland, Tokyo, Paris, New Yock and Los Angeles.
Preparing Money for your trip to the French Polynesia
The currency used in the French Polynesia is the French Pacific Francs (XPF).
Major Cities in French Polynesia
Tourist Destinations in French Polynesia
Island Groups and Archipelagos of French Polynesia
Thank you for using my website!
arrange for you a tour guide and/or driver
to show you around. If you are traveling by bus anywhere in Malaysia or Singapore, you can
book your bus ticket
. If you seek accommodation, you can
get hotel room rates
.
As a Christian, I hope that through this website, I am able to deliver God's message to all who need it, anywhere in the world. If you are open to hearing it, please read
God's Good News to You
.
If you wish to contact me, please use this
contact form
. And don't forget to
follow me on Facebook
. See you!