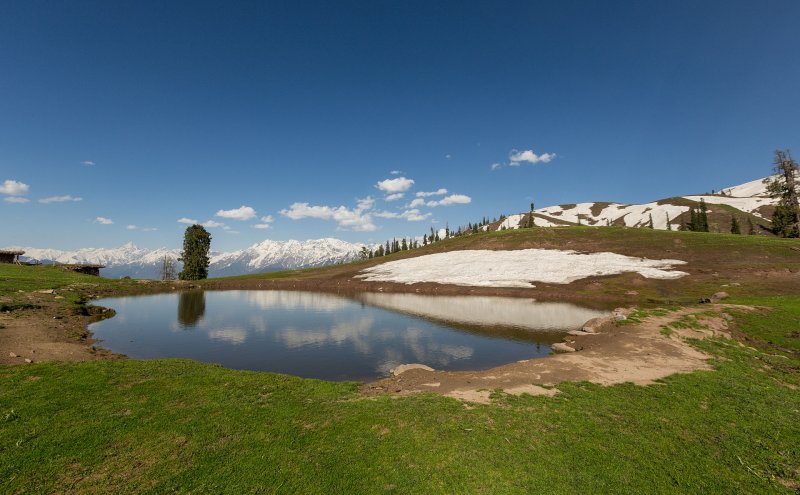 Paaye meadows in the mountains of Pakistan

https://commons.wikimedia.org/wiki/Category:Pakistan#mediaviewer/File:Paaye_Lake.jpg


Ahmed Sajjad Zaidi


Pakistan
, or officially the Islamic Republic of Pakistan (پاکستان), is a country in South Asia. It is bordered by Iran to the west, Afghanistan to the northwest, China to the northeast and India to the southeast. A stretch of Pakistan faces the Arabian Sea to the south.
Pakistan covers an area of 796,095 sq km (307,374 sq mi), making it the second biggest country in South Asia after India. At 170 million, its population is also the second highest in South Asia. The biggest city in Pakistan is Karachi, a metropolis with 18 million people. Its capital is Islamabad, which is among the ten biggest cities in the country.
Towns and Cities of Pakistan
Places of Interest in Pakistan
Flowers in bloom in Dudipatsar, Pakistan

https://commons.wikimedia.org/wiki/Category:Lakes_of_Pakistan#mediaviewer/File:Fertile_mountains_at_Dudipatsar.JPG


Reader701


Pakistan is a founding member of the Organization of the Islamic Conference. It is also a member of the United Nations, the Commonwealth of Nations and the G20 developing nations. The country is still facing issues with a volatile political climate, widespread poverty and high percentage of illiteracy.
The Indus Valley, which is located within Pakistan, has seen human habitation going back to the Neolithic age. There were several ancient cultures and civilizations that have been documented within the valley. The history of modern Pakistan is traced to the Arab conquest of Sindh and Multan in AD 712 by Muhammad bin Qasim. The victory of the Arab marked the first of several Muslim empires to rule in South Asia, including large parts of present-day India.
The British ruled over Pakistan, which was part of British India, for much of the 19th century and into the early 20th century until Indian nationalist sentiments through Mahatma Gandhi staged unarmed freedom movements to seek independence. To counter fears of under-representations for the Muslims, the All India Muslim League sought the creation of a state in northwestern India for Indian Muslims. Pakistan was born on 14 August 1947, comprising two Muslim-majority section of former India. Economic grievances between the two portions of Pakistan eventually escalated to civil war, and ultimately led to the secession of East Pakistan as the state of Bangladesh.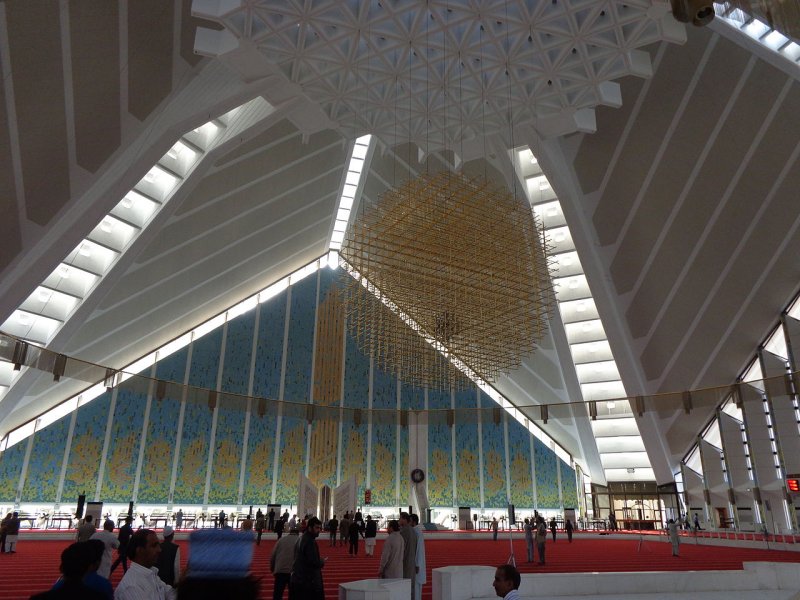 The interior of Faisal Mosque in Islamabad

https://commons.wikimedia.org/wiki/Category:Shah_Faisal_Mosque#mediaviewer/File:Chandelier_inside.JPG


Hamza440


Going to Pakistan
If you are not traveling with a tour operator in Pakistan, you will need to apply for your visa in advance. Depending on your nationality, you will be issued a visa for between 30 to 90 days.
Planning your trip to Pakistan
The main entry points to Pakistan are the cities of Karachi, Lahore and Islamabad. There are also international airports in Quetta, Gawadar, Peshawar, Sialkot, Multan, Rahim Yar Khan and Faisalabad.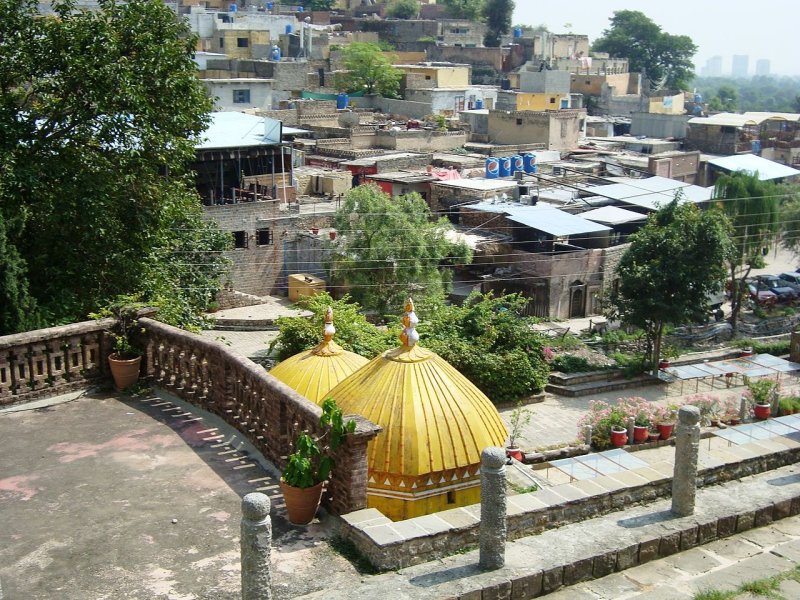 Saidpur Village, Pakistan

https://commons.wikimedia.org/wiki/Category:Saidpur_Village#mediaviewer/File:(

[email protected]

_Village-Islamabad-Pakistan_(35).JPG


Ibnazhar


Planning your travel within Pakistan
By Plane
Going from city to city by plane would be the fastest. The national flag carrier, Pakistan International Airlines, has services connecting the main cities with numerous domestic destinations. There are also domestic airlines such as Shaheen Air and Airblue.
By Train
There are passenger train services connecting the major cities of Pakistan. This is often a cheaper option than flight, but timetables are usually not in English. You can get a discount if you carry an International Studen Identity Card (ISIC). You will need a verification certificate, which you can get from the Pakistan Tourism Development Corporation.
By Bus
Bus services cover the widest parts of Pakistan, enabling you to explore many of the smaller cities not served by other forms of transport.
By Rickshaw
Auto rickshaws, similar to those in India, are a common sight in the cities of Pakistan. They are a cheap way to travel within the city (except those than ban rickshaws, such as Islamabad).Always negotiate the fare before you climb on board.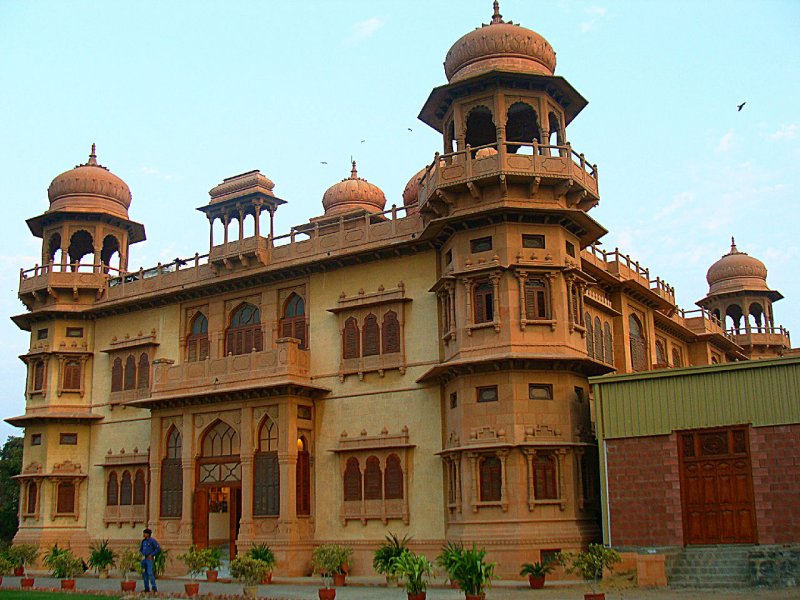 Mohatta Palace, Karachi

https://commons.wikimedia.org/wiki/Category:Mohatta_Palace,_Karachi#mediaviewer/File:Mohata_Palace_Captured_from_its_Lawn.jpg


Arsalabbasi


Thank you for using my website!
arrange for you a tour guide and/or driver
to show you around. If you are traveling by bus anywhere in Malaysia or Singapore, you can
book your bus ticket
. If you seek accommodation, you can
get hotel room rates
.
As a Christian, I hope that through this website, I am able to deliver God's message to all who need it, anywhere in the world. If you are open to hearing it, please read
God's Good News to You
.
If you wish to contact me, please use this
contact form
. And don't forget to
follow me on Facebook
. See you!