Sambai Keo Recipe
(10 July, 2018)

Timothy Tye
Sambai Keo
(Penang Hokkien:
) is a delicious dish of stir fried brinjal with sambal and dried prawns. If you love spicy food, you will love this dish. In fact, I could have nothing but Sambai Keo and plain white rice for a meal! Sambai Keo can be found in many Penang household.
As with any other recipes, it is only as good as the ingredients you put into it. For this dish, choose the nicest looking brinjal (aubergine or eggplant) that you can find. Myself, I love brinjal that has lots of seeds in the middle. I love the crunchiness of the brinjal seeds in this dish. Having said that, it is now very difficult to find brinjals with lots of seems. Possibly bowing to general demand, the farmers are now growing brinjals with very few seeds. Of course this is a matter of preference. If unlike me, you prefer your brinjal to be with few seeds, then that's the type to us.
The Recipe
Here's our recipe for preparing Sambai Keo. Use the measurements as a guide, and adjust the amounts according to your own preference.
Cooking time: 20 minutes
Serving size: 3-4 persons
Ingredients
2 large size brinjals - cut in 5cm lengths and quarter

20g dried chilli - cut, soak and drain, discard seeds

1 handful of dried prawns - soak and pound with mortar and pestle

belacan - 2.5cm square with thickness of 1 cm

8-10 shallots

2 cloves of garlic

2 tablespoons of tamarind juice

sugar to taste

50ml cooking oil

2 big onions - sliced to 0.5cm thickness
Steps
Blend chilli, belacan, shallots and garlic.
Heat oil in wok and pan fry the brinjal until soft. Dish out and set aside.
In the same oil, add in the blended paste and stir fry it until the chilli breaks oil.
Add the tamarind juice and sugar to taste.
Add in the pounded dried prawns, and stir fry until fragrant.
Add the sliced onions, stir fry until onion is soft.
Add in the brinjal, stir fry to mix it thoroughly with the chilli paste.
The dish is ready to be served.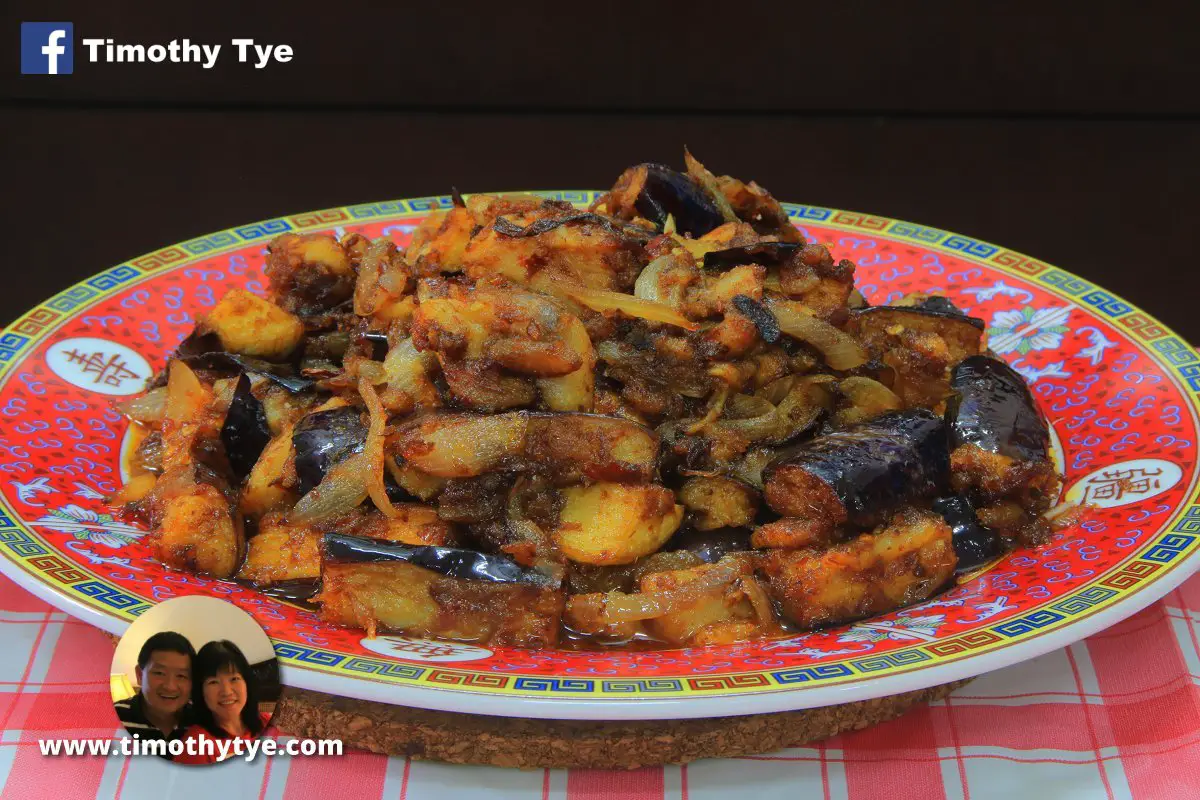 Sambai Keo Recipe
(10 July, 2018)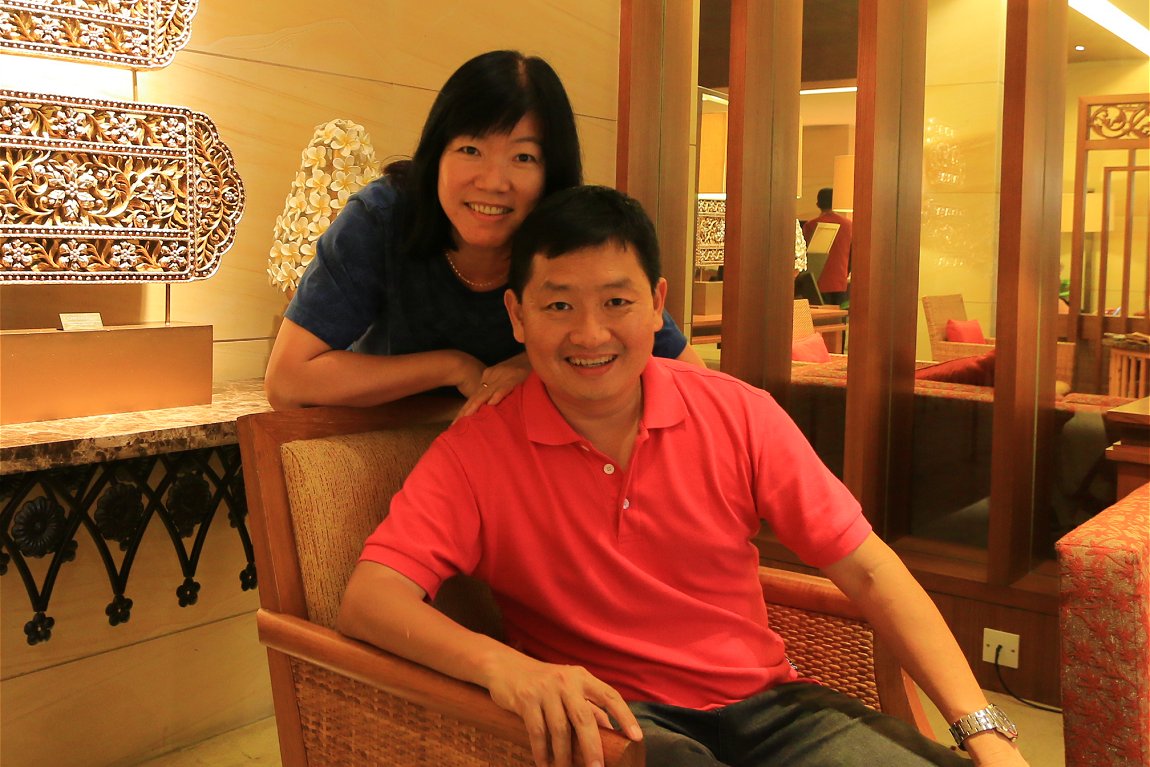 Tim & Chooi Yoke's Recipes
It is our joy to share with you some of our recipes. We hope that they will inspire you to enjoy creating homecooked food in your own home.
Details
Copyright © 2003-2018
Timothy Tye
. All Rights Reserved.