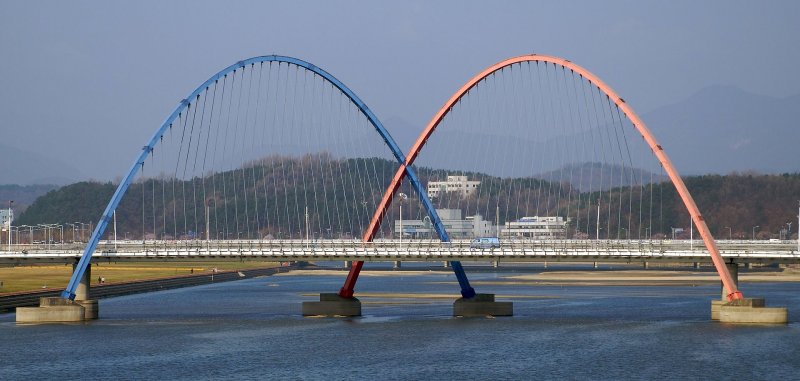 Expo Bridge, Daejeon

expo-bridge-daejeon


Yoo Chung


South Korea
(대한민국), or officially the
Republic of Korea
, is a country on the southern half of the Korean Peninsula. It is often called the "Land of the Morning Calm". South Korea is neighbored by China to the west and Japan to the east, and borders North Korea to the north.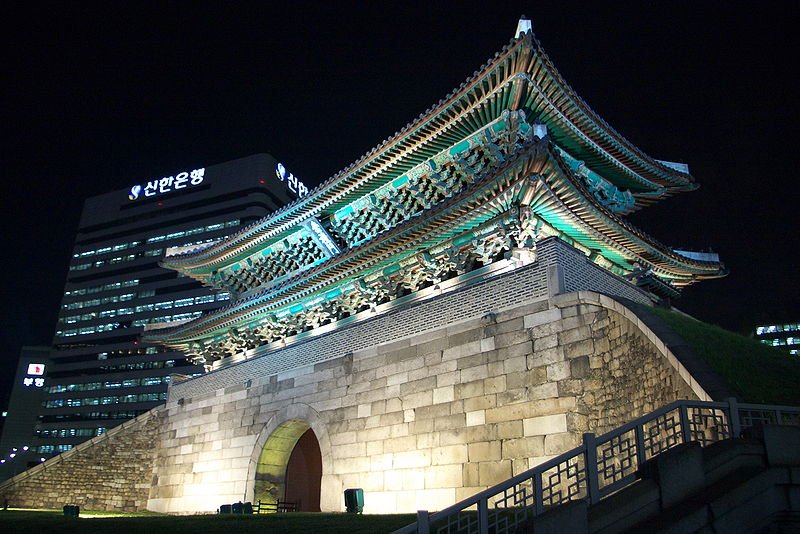 Namdaemun at night

https://commons.wikimedia.org/wiki/File:Seoul-Namdaemun-at.night-05.jpg


南宮博士


The capital of South Korea, Seoul, is said to be the second largest metropolitan city in the world. South Korea enjoys a temperate climate. The country is predominantly mountainous, and covers a total area of 100,032 sq km (38,691 sq mi). With a population of almost 50 million, it is one of the most densely populated countries in the world.
South Korea is a developed country with a high standard of living. It has the fourth largest economy in Asia and the 15th largest in the world. It is also the second largest advanced economy in Asia.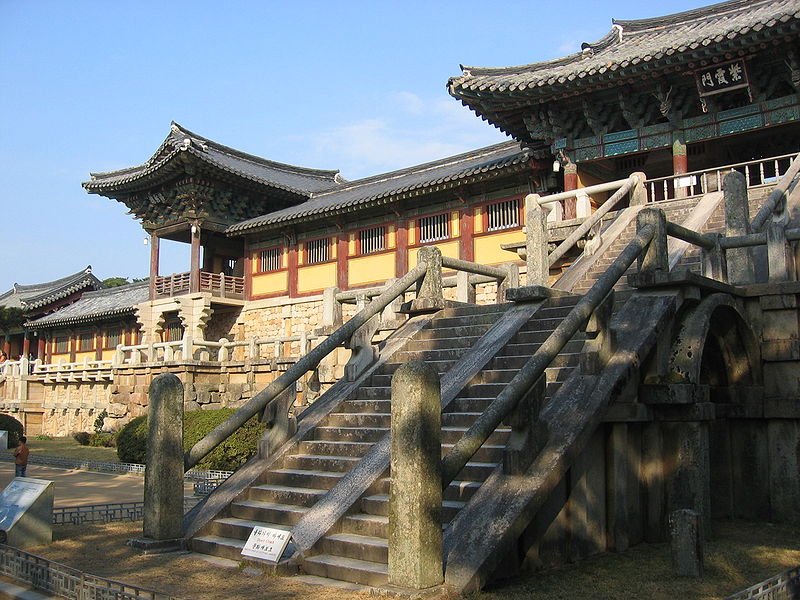 Bulguksa in Gyeongju

https://commons.wikimedia.org/wiki/File:Korea-Gyeongju-Bulguksa-20.jpg


eimoberg


South Korea is nine hours ahead of Coordinated Universal Time (UTC+9). Its official currency is called the South Korean Won (KRW). Traffic is driven on the right here. The electricity is 220V/60Hz using European plug. The phone IDD code is +82.
In 2010, South Korea had a nominal GDP of $986.256 billion, or a per capita nominal GDP of $20,165. Its per capita GDP at purchasing power parity stood at $29,791. In comparison, the population of South Korea is twice that of North Korea. Its GDP is 35 times that of North Korea.
South Korea is one of the world's top ten exporters, and is a leader in technologically advanced goods such as electronics, automobiles, ships, machinery, petrochemicals and robotics, headed by Samsung, LG and Hyundai-Kia. South Korea is a member of the United Nations, WTO, OECD and G-20 major economies. It is also a founding member of APEC and the East Asia Summit, and a major non-NATO ally of the United States.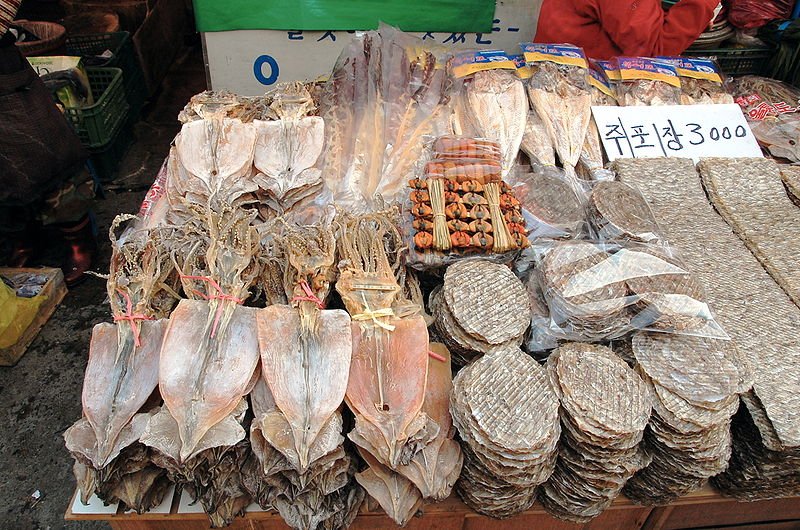 Geoneopo, or dried seafood, on sale in Korea

https://commons.wikimedia.org/wiki/File:Korean.cuisine-Geoneopo-01.jpg


Iwy


Politically, South Korea is a presidential republic comprising 16 administrative divisions. According to history and archaeological discoveries, the Korean Peninsula has been inhabited as early as the Lower Paleolithic period. The history of Korea began with the founding of the Gojoseon kingdom in 2333 BC by Dangun.
Following the unification of North and South States period under Goryeo 936 AD, Korea went through the Goryeo and Joseon Dynasty as one nation until the end of the Korean Empire in 1910. After liberation and division, South Korea was established in 1948 as a democracy. Following the Korean War, the South Korean economy began to grow significantly, transforming the country into a major global economy.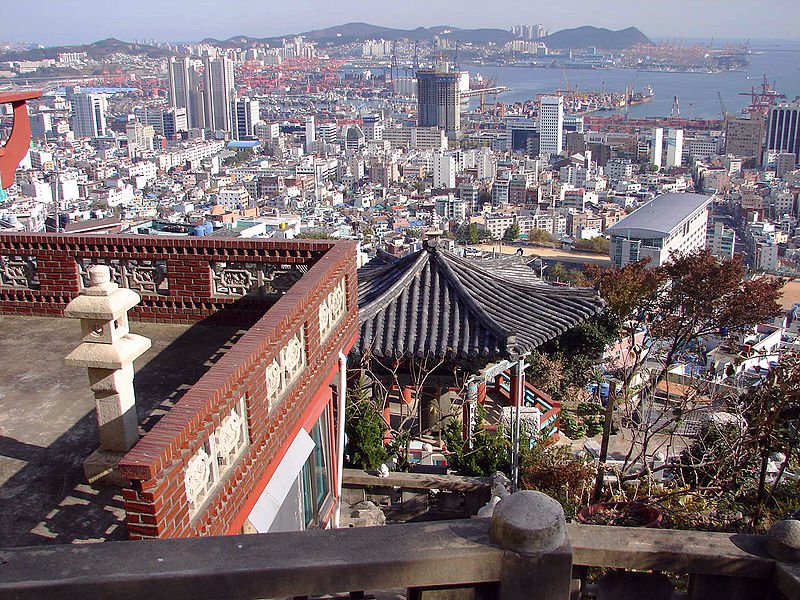 Panoramic view of Busan from Weolbongsa Temple

https://commons.wikimedia.org/wiki/File:Korea-Weolbongsa_6778-07.JPG


Steve46814


Major Cities in South Korea
Places of Interest in South Korea
World Heritage Sites in South Korea
Thank you for using my website!
arrange for you a tour guide and/or driver
to show you around. If you are traveling by bus anywhere in Malaysia or Singapore, you can
book your bus ticket
. If you seek accommodation, you can
get hotel room rates
.
As a Christian, I hope that through this website, I am able to deliver God's message to all who need it, anywhere in the world. If you are open to hearing it, please read
God's Good News to You
.
If you wish to contact me, please use this
contact form
. And don't forget to
follow me on Facebook
. See you!