Discover Ayutthaya, Thailand, with Timothy Tye
(29 December, 2002)

Ayutthaya
(GPS: 14.353233, 100.568731; Thai:
Phra Nakhorn Si Ayutthaya
พระนครศรีอยุธยา
) was the capital of ancient Siam until it was razed to the ground by the Burmese in 1767. Located 85km (55 miles) north of Bangkok, Ayutthaya served as capital of Siam for 417 years. In 1991 became the first World Heritage Site in Thailand.
Map of Ayutthaya
Major Temples of Ayutthaya
Other Sights in Ayutthaya
Other Temples of Ayutthaya
Wat Khun Muang Chai
วัดขุนเมืองใจ
(GPS: 14.35127, 100.57059)

This temple is badly in ruins. Only the square base of the main chedi remains. The low walls above the base were designed to resemble balustrade, a style which belongs to early Ayutthaya period, and embodies traces of Khmer style. One unique feature of the temple's main chedi is its base, which consists of several layers supporting the bell-shaped body.
Wat Khun Muang Chai
(Nov 2017)
Wat Khun Saen
วัดขุนแสน
(GPS: 14.36523, 100.5711)

According to ancient chronicles, this temple could have been constructed by two Mon (of a region in Myanmar) aristocrats who followed King Naresuan and settled at the Wat Khun Saen area with their families. It was restored by King Rama IV who also enlarged the chedi.
Wat Khun Saen
(Aug 2017)
Wat Maheyong
วัดมเหยงคณ์
(GPS: 14.36379, 100.59507)

Just as with Wat Ratchaburana, Wat Maheyong was also built during the reign of King Borom Ratchathirat II. Its main attraction is the main bell-shaped chedi, which bear resemblence to the chedi style of the Sukhothai period. A major restoration was undertaken during King Taisra's reign, in 1709. The king took a fond interest to this temple, often coming to inspect the restoration work. A ruined two-storey structure in the temple compound is presumed to be where he spent his time whenever he visited the restoration site.
Wat Maheyong
(Apr 2015)
Wat Phanan Choeng Worawihan
วัดพนัญเชิงวรวิหาร
(GPS: 14.34425, 100.57896)

This temple is older than Ayutthaya itself. According to Ayutthaya chronicles, its creation follows a sad tale: it was built on the cremation site of the bride-to-be of King Sai Namphueng. The Chinese bride, Princess Soi Dok Mak, committed suicide over alleged "indifference" of the king's reception towards her. For that reason, the shrine of Chao Mae Soi Dok Mak is greatly revered by the Chinese community. Within the temple is a massive sitting Buddha statue in meditating posture, Luang Phra Phanam Cheong. It was built 26 years before the founding of Ayutthaya. The temple is open daily from 08:00 am to 05:00 pm.
Wat Phanam Choeng
(Apr 2017)
Wat Samana Kottharam
วัดสมณโกฏฐาราม
(GPS: 14.36125, 100.59062)

The design of the bell-shaped chedi points to this temple being constructed in the early Ayutthaya period. According to ancient chronicles, the temple was restored during King Narai's reign.
Wat Phanam Choeng
(Apr 2017)
Wat Thammikarat
วัดธรรมิกราช
(GPS: 14.35954, 100.56155)
According to ancient chronicle, this temple was built by Phra Mukharat, son of King Sai nam Phueang. The chedi is surrounded by beautiful stucco lions, suggesting an early Ayutthaya period. A large Buddha head, now kept at the Chao Sam Phraya National Museum, was discovered here. Its style is indicative of the second generation of the Kingdom of U-Thong, which pre-dates Ayutthaya. Studies carried out on the ruins bore evidence that it was restored once during the late Ayutthaya period, before being seriously damaged by fire when Ayutthaya fell to the Burmese.
Wat Thammikarat
(Feb 2015)
Wat Yai Chai Mongkhon
วัดใหญ่ชัยมงคล
(GPS: 14.34616, 100.59203)

This is one of the earliest wats in Ayutthaya. It was built by King Ramathibodi I (aka King U-Thong) in 1357 and named Wat Pa Kaeo, for members of the Pa Kaeo sect from Sri Lanka. It was later assigned to be the residence of the Supreme Patriarch of the Meditation Order, Somdej Phra Wanarat. At that time, it was known as Wat Chao Thai, which means monastry of the supreme patriarch. This temple was repeatedly involved in Ayutthaya history. It was where the conspirators assembled to overthrow Khun Waroniongsu and the Queen Tao Si Sudachan, which resulted in Prince Tienraja becoming king, crowned with the title King Maha Chakrapat.
Later, in 1592, after King Naresuan's victory over Phra Maha Uparaj, Viceroy of Burma, the king restored the principal chedi of the wat, so that it rivals the height of Burmese-built Chedi Phukhao Thong, and renamed the temple Wat Yai Chai Mongkhon.
Wat Yai Chai Mongkhon
(Feb 2015)
Other sights in Ayutthaya
Chao Sam Phraya National Museum
พิพิธภัณฑสถานแห่งชาติเจ้าสามพระยา
(GPS: 14.35102, 100.56178)

Chao Sam Phraya National Museum is a museum in Ayutthaya. This is where the treasures that were discovered in the crypt under the main
prang
of Wat Ratchaburana is showcased. Also showcased in this museum complex are the artefacts from archaeological excavations from different time periods. These excavations were carried out between 1956 and 1957. The museum is open Wednesdays to Sundays, and is closed on Mondays, Tuesdays and public holidays.
Entrance to the Chao Sam Phraya National Museum
(Nov 2017)
Kum Khun Phaan
คุ้มขุนแผน
(GPS: 14.35182, 100.55989)

Traditional Thai wooden house that was built in 1894 on a site of a former prison and execution site, to be the home of the then governor of Ayutthaya.
Kum Khun Phaan
(Oct 2018)
World Heritage Site Inscription Details
Location:
N14 20 52 E100 33 38
Inscription Year:
1991
Type of Site:
Cultural
Inscription Criteria: III Ayutthaya's long history covers 5 dynasties and 33 kings. Built on an artificial island, Ayutthaya derived its name comes from the Sanskrit word Ayodhya, name of Rama's legendary city in India which means "undefeatable".
I spent some time in Ayutthaya and documenting all the major ruins for AsiaExplorers, so that you will have the necessary information when you visit them. Ayutthaya is quite compact, so you can explore most of the ruins within the historical core by foot. For the outlying ruins, I would advise that you hire a tuk tuk to take you around.
When King Ramathibodi moved his capital to Ayutthaya (which was already a town then), he dug a canal that connected a loop of the
Chao Phraya River
with the Pasak and Lopburi rivers, forming an artificial island on which Ayutthaya is situated. Ayutthaya was inscribed into UNESCO's World Heritage List in 1991, along with Sukhothai.
If you love ancient ruins and Buddhist wats, you would love Ayutthaya. If you don't, then Ayutthaya looks like a abandoned construction site. Ruins stand side by side across Ayutthaya. As mentioned, the city was built on an island surrounded by four rivers, and on this area, you can find ancient ruins scattered all over the place, especially on the western half of the island.
Some of the temples are located outside the island city of Ayutthaya, but not seldom too far away from the river banks bordering it. Ayutthaya is very flat. If you have the stamina, you can explore all the ruins on foot. Among the ruins at the centre of Ayutthaya are
Wat Mahathat
,
Wat Ratchaburana
,
Wat Phra Ram
,
Viharn Phra Mongkhon Bophit
,
Wat Phra Si Sanphet
and the old
Grand Palace of Ayutthaya
.
Wat Phra Ram is located is a park, which is quite lovely (although during the dry season, the grass tend to brown up), with a lake in front of it. In fact, the lake was a swamp that has today become a lotus pond. Thai tourism is in full force here, and it's not uncommon to find fully decked elephants taking visitors for joy rides around the park.
There used to be a fortress around the island city of Ayutthaya. Much of it was destroyed when the Burmese invaded Ayutthaya in 1767, and burned most of the buildings. Today, only a small portion of Phom Phet fortress remains, on the southeast tip of the island. U-Thong Road is a ring road that encircles the island, skirting along the riverbanks, and following pretty much the route where the original fortress once stood.
There are a few temples just outside the island city of Ayutthaya that are worth visiting, among them the part at Wat Phu Khao Thong, Wat Chai Wattanaram and Wat Phutthaisawan. You would need transport to take you to these outlying temples.
When planning a trip to Ayutthaya, you should spare at least two full days, to fully cover all the major and minor sights. Hiring a tuk-tuk to take you around is also a good idea.
Visiting Thailand? Find your accommodation here
Compare room rates from different hotel booking sites and choose the best for your visit to Thailand!
Going somewhere?
If you're travelling somewhere, look for accommodation using the Search Hotel engine below. It helps you find the online booking site that offers the best rates for the room you want.
Vital Links
Hire a car
|
Our Recipes
|
Facebook Posts
|
Just Curious
|
Not In The Dictionary
|
Our Flowering Garden
My YouTube Videos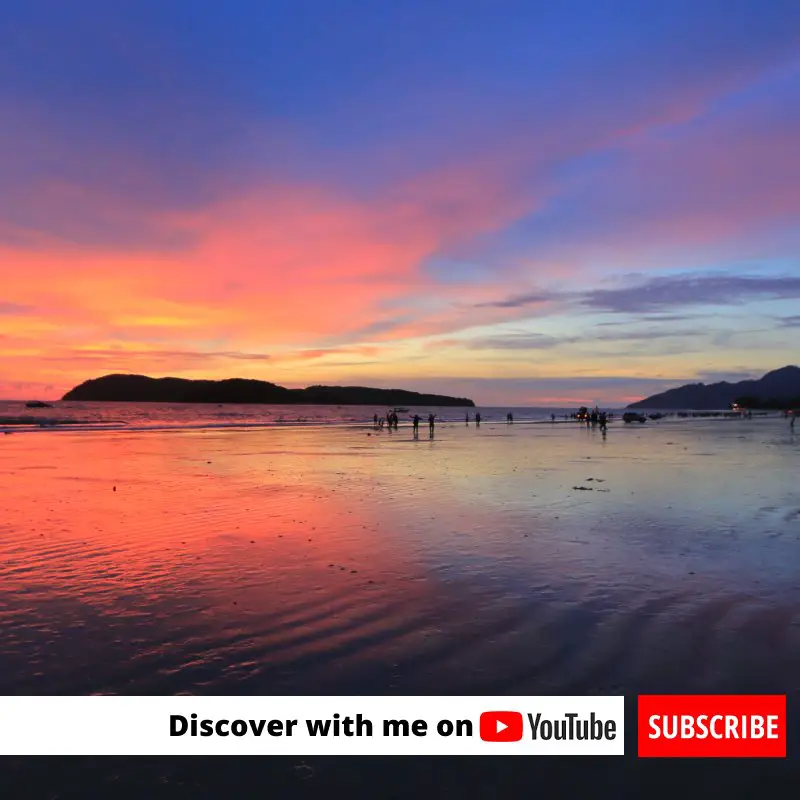 Check out
my YouTube Channel
and don't forget to subscribe!
Provinces of Thailand
Let me take you to explore Thailand, province by province. The map below shows you all the provinces of the kingdom. Click on each of them for the details.
About Timothy Tye
Malaysia Travel Tips!
My
Malaysia Travel Tips
has useful information on every state in Malaysia (
Johor
,
Kedah
,
Kelantan
,
Malacca
,
Negeri Sembilan
,
Pahang
,
Penang
,
Perak
,
Perlis
,
Sabah
,
Sarawak
,
Selangor
,
Terengganu
) and every major city and destination (
Kuala Lumpur
,
Johor Bahru
,
Ipoh
,
Langkawi
,
Cameron Highlands
,
Kota Kinabalu
,
Kuching
,
Alor Setar
,
Seremban
,
Petaling Jaya
,
Putrajaya
,
Kota Bharu
,
Kuala Terengganu
,
Taiping
) and hundreds of smaller towns.
Singapore Travel Tips!
In addition to covering Malaysia, I have created the travel tips for Singapore. Please visit my
Singapore Travel Tips
for browse through the pages there.
Hosting
This website is hosted on
Bluehost
, one of the biggest web hosting companies in the world.